Man Utd Hero Spends His Stag Weekend in Galway
Former Manchester United club captain, current coach of England, just spent his stag do hurling away in Galway. Not knowing much about Ireland's Cultural Heart, Gary Neville tweeted and asked all of his followers for advice on what to do during his stag weekend in the Irish city.

Upon arriving at the Knock Airport last Friday, the world of social media went abuzz with sightings of this Manchester United hero. It was even reported that he tweeted his brother Phil, Everton captain, that Galway was "excellent."
The next day, Saturday, his stag party spent time at the Pure Skill Indoor Sports Centre located at Knocknacarra where he demonstrated his hurling skill. Hurling is an Irish sport with similarities to Gaelic football. Competing with his peers, a hurley at hand, he tried his best hitting the sliotar into the goalpost as his group enjoyed the indoor sports complex's 10 sport challenge.
Pure Skill Indoor Sports Centre
Pure Skill Indoor Sports Centre is a unique attraction within Ireland's Cultural Heart, Galway. A 25,000 square foot indoor sports complex that is just a few minutes away from Galway City, Pure Skill is a popular hen and stag destination for sports lovers and athletes.

As an indoor sports complex, you do not even have to worry about fair weather and can easily enjoy your favorite sports within the complex. Equipped with state of the art electronic technology, your whole group spend the day taking the 10 sport challenge– baseball, cricket, basketball, rugby, Gaelic games, golf putting, golf chipping, tennis, hurling, and soccer just like Gary Neville's.
Its interactive sports room even allows you to enjoy high tech simulators. The complex has Visual Sports Systems for you to enjoy surfing, ice hockey, etc. regardless of the season and the weather conditions.
It is not so surprising that former Manchester United hero loved this indoor sports complex. It is one of the best places to display one's skill in various sports and enjoy some friendly competition at the same time.

The Cultural Heart of Ireland
Galway is one of the most popular stag do destinations in Ireland. It attracts stags from all over Europe as it is known for having everything Irish. Galway is not the Cultural Heart of Ireland for nothing, it is known as the part of Ireland that managed to preserve the Irish culture over the years. In Galway, you can immerse yourself in Irish music, dance, tradition, and language. Not to mention… authentic Irish brew. Anyone who wants a truly Irish stag do will find Galway to be the best stag weekend destination.
Aside from enjoying indoor sports in one of the best indoor sports complexes, stags can also enjoy other stag do activities in Galway. There are various establishments within the area to enjoy Greyhound racing, paintballing, gorge walking, clay shooting, go karting, and bungee jumping. Sports and popular stag do activities aside, while you're in the city, you might as well enjoy Galway's vibrant nightlife. The city has great bars, pubs, and nightclubs that are perfect venues an unforgettable stag night.
True enough, Gary Neville may not have had enough time experience everything Galway has to offer because a weekend is never really enough. Yet, based on his tweets, it is undeniable that he had a great stag weekend in Ireland's Cultural Heart.
Daring or Crazy: Stag Party Climbs Snowdon in PJs
Stags do crazy and daring things during their stag do. That is a fact. However, for one stag do group, their crazy or daring stunt turned into a nightmare as they climbed the Snowdon with a thunderstorm looming on the horizon.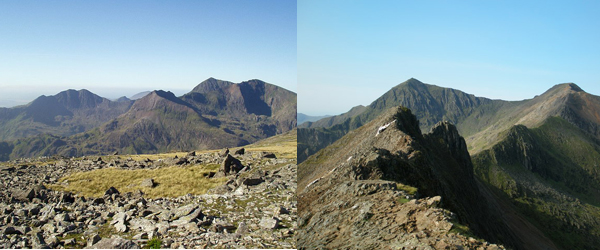 Snowdon, a mountain whose name is derived from Old English for "snow hill," is the highest mountain in Wales. Beautiful with diverse flora and fauna, Snowdon is considered the busiest mountain in the UK as a lot of people head to Snowdonia National Park for relaxation and recreation. Situated between the county of Gwynedd and the county of Conwy, this mountain is not just the highest mountain in Wales, Snowdon is the highest mountain England. Almost 1,100 meters above sea level, it poses as a challenge to outdoor adventurers and nature lovers.
Crazy, Daring, or Both
Though it is not out of the ordinary for people to climb this mountain, it is indeed remarkably daring to climb any mountain during a thunderstorm. Furthermore, it is crazy to climb the Snowdon clad in pajamas, trainers, and without any other gear during a thunderstorm.
In the midst of lightning, thunder, strong winds, and heavy downpour, the group of four managed to get 400 meters up the mountain. As they did, the force of the wind and the heavy rain tried to convince them to stop. Not heeding those warning signs and having only a bottle of water between them, the group continued on their hike to the summit.
Fortunately, the stag do group made it to the summit wet, but unharmed. They even managed to get back to their homes without needing any assistance from the mountain rescue team. Was that crazy or daring? Most people would say both.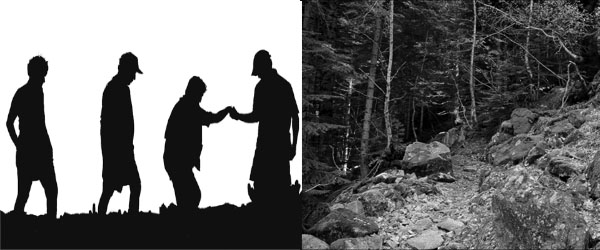 Snowdonia National Park
Due to the natural beauty and wildlife found on the Snowdon, the entire area was made a national park in 1951. This was the third national park in Britain and that made the entire area a Special Area of Conservation. That's a good thing because that makes sure its beauty and wildlife are conserved. However, since 69.9% of the land is privately owned, it is interesting to note that there are actually 26,000 people living within Snowdonia National Park.
Hikers tend to concentrate on Snowdon and do not really explore the surrounding areas. It is a good thing that there are various trails to choose from which benefit hikers that do not really want to climb with a mob. With the Snowdon Mountain Railway running up to its summit, Snowdon can get really crowded which is why it was tagged as the busiest mountain in Britain.
Stag Dos Should Be Unforgettable
Your stag do should always be unforgettable, any stag night or stag weekend should, because your last days of freedom should be unforgettable. Though they are not model citizens and what they did should not be imitated, you can be sure this group of four got the thrill, challenge, and adventure that they sought for and then some. Given those weather conditions and the circumstances, that climb was definitely a climb to remember.
Your own stag party does not really have to be as dangerous as that stunt. It can be more laid back or fun. What matters is that your stag do should include an activity or activities that will really be treasured by you. In this case, the groom-to-be climbed the same mountain last year and thought climbing it again with his best buds will make his stag do unforgettable. He did get his wish.
The Best Pubs for More Affordable Pints in Dublin
If you ask any Dubliner where to find cheap pints of beer, he or she will probably laugh. Most of the locals know that there are cheaper pubs in the suburbs, but no one would really go out of their way just to get cheap beer. However, all is not lost as there are still some pubs in Dublin that have promotions on drinks from time to time, making them more affordable.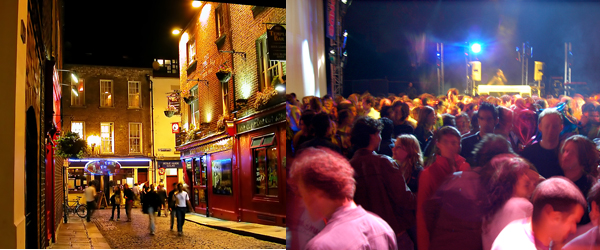 Dublin really isn't the best place for a cheap pint, but it continues to be one of the best destinations for a stag party. So, if cost really is an issue, these are some centrally located and popular pubs that offer more affordable pints.
Fibber Magee's
Despite its rough looking exterior, Fibber Magee's is one of the best pubs to go to for a cheap pint. Folks who are totally into heavy metal music will really love this pub. It has the ambience, entertainment, and stained furniture that makes it a classic heavy metal dive.
Though it is the ideal place for metal heads to hangout, it maintains a relaxed and friendly atmosphere. Of course, you will only enjoy such an atmosphere if you can appreciate heavily distorted electric guitars. For 8 euros, you get to experience 6 different metal bands perform. For a lot of people, that is definitely worth it.
The Long Stone
Due to the fact that it is located near Trinity College, The Long Stone is a popular student pub. It is known for serving good meals with big portions at an affordable price. It is also known as a good place to hang out to watch live sports events and play some pool. Its interior is quite unique as different rooms sport different themes.
As a pub that students frequent, you can actually get a pitcher of Murrays, a local brew, for 9 euros. It costs 3.20 euros for a pint which is not bad compared to all the other pubs in Dublin.
The Gypsy Rose
Featuring live entertainment every night, The Gypsy Rose is a great music venue for rockers and those who enjoy dancing. During weekends, you can find live bands, one on each floor, which are followed by DJ sets. Since it has a good mix of music, lots of locals and tourists can say that this place has a good atmosphere. Unlike Fibber's, this place is not dominated by metal heads.
Every drink in this place costs 4 euros before midnight, and 5 euros after midnight, which is a good price for any drink anywhere. So, for great music at a very affordable price, The Gypsy Rose is one of the best places to experience and enjoy Dublin's nightlife.

Dublin is one of the very popular places for stag parties mainly because of its vibrant nightlife. There are a lot more than 600 pubs in the city. Aside from pubs, there are nightclubs and other entertainment centers as well.
Those who are not so familiar with the city might need some tips on where to go and these are three of the best pubs that serve beer at a more affordable price than others. For those that enjoy pub crawling, it might be important to note that Dublin's nightlife is concentrated in two areas – south of the River Liffy and Temple Bar. Your whole group can get in a lot of bars in one night by checking out either of those places.