Five Fancy Dress Ideas for Stags Set on a Crazy Night Out
Though fancy dress tends to be more popular for hen parties, stags should know that they have more options than the dreaded mankini. Since the movie Borat was shown, wearing a mankini for one's stag do seemed to be the highlight of most stag party celebrations.
For stag party organizers that need more ideas, here are some better alternatives. Though it can be quite tough to beat the mankini in being outrageous, dressing up for that stag do might even be fun for everyone involved with these alternatives.

A Boomer Party
Folks born after the Second World War are called baby boomers. For the fun of it, the stag group can dress up as seniors for the evening. As fancy dresses go, this is one of the easiest ones to dress up for. Everyone can just wear sweaters, sport a cane, and wear a white wig or bald cap.
It will be fun and funny pub crawling in this get up. What's more, due to restrictions in some of the more popular stag do destinations, nightlife establishments will find such fancy dress quite tame and will likely welcome the group inside.
Teenage Mutant Ninja Turtles
One of the most popular cartoons in the 1980s up to the 1990s, dressing up as Teenage Mutant Ninja Turtles will be a lot of fun for stags that were avid fans of this cartoon series. Fancy dress for this theme is limited to dressing up as heroes in a half shell.
Aside from dressing up as Leonardo, Donatello, Rafael, or Michelangelo, stags can also dress up as Bebop, Rocksteady, Shredder, or Krang. There is a lot of room for creativity with this theme. For those that do not really want to spend time making costumes can just buy them at some fancy dress shops.
Pirates of the Caribbean
Who wouldn't want to be Captain Jack Sparrow for a night? Pirates are cool and dressing up as a swashbuckler can be a lot of fun especially for stags that are spending their last night of freedom at a seaside resort.
Since this theme is a rather popular party theme, it will not be difficult to find costumes for it. Accessorize with pirate hats, eye patches, and fake parrots to add fun to the party.

Michael Jackson
Pop icon Michael Jackson does have a unique manner of dressing up. Stags that happen to be fans of this pop star might enjoy dressing up as their idol for their stag night.
This theme is also quite flexible as the group can always choose to be in fancy dress that's at least related to Michael Jackson. Some can even dress as zombies from his Thriller video if they wish to.
Superhero Theme
Deep inside, a lot of men dream of being superheroes. The ability to fly, be lightning quick, or be as agile as a monkey, or have other super powers fascinates a lot of men. Some superheroes may have even been a significant part of their childhood. So, if the celebrant is that type of guy, have a superhero theme.
Group members can choose a more specific theme like X-Men or Avengers. Others can just dress up as Superman, Batman, or any other superhero of their choice.
Fancy dress parties are always a lot of fun. For those that revel in the attention of others, fancy dress will be a must for that stag do because wearing them will definitely get everyone else's attention.
Bringing Back What a Stag Do Is All About
Weddings are special occasions not only for the bride and the groom, but for their close relatives and friends as well. It marks the beginning of a lifetime with one's partner. Most folks prepare for the big day because, for anyone getting married, it is a big deal.
Now, what does a stag do have to do with weddings? What is it all about? Here are some of the reasons men have for celebrating that stag party.

It Is Tradition
It has become a long-time tradition to celebrate that last night of freedom to give the groom-to-be one last taste of how it's like to be single before tying the knot.
Some folks may not know that this tradition actually existed way back when the Greek civilization was prominent. Spartan men would spend the evening would spend the evening before the wedding dining with their closest male friends and relatives.
That tradition did continue until these modern times. However, the tradition slightly changed as seen on the news as some stag do pranks and antics have gone viral for being so hilarious or ridiculous for some people.
Hollywood's Influence
The Spartan tradition did change a lot in terms of stag do activities. Movies cannot help but influence people for their popularity. Borat certainly made the mankini almost like a standard stag do costume. Other movies like Bachelor Party and The Hangover inspire some men to take that stag night into the extreme, drink beyond what they can take, and wake up the morning after with a nasty hangover.
Much like movies, celebrities have also influenced a lot of folks for their popularity. Stag weekends or even week-long celebrations of some celebrities are on the news. Those that idolize those celebrities tend to emulate them as well. After all, imitation is the best form of flattery. Still, this begs the question, do all men need such grand celebrations?

Be More Practical
Though that wedding day is a monumental event, your mates have lives of their own. That makes it more difficult for a lot of stag groups to really spend time abroad or have a weekend celebration. Stay closer to home and more people might make it. What's more, that's more practical as it will definitely cost less.
Dean Gammell did say that a great stag party for most men is, "a good crowd of your friends". It is the perfect occasion to spend quality time with friends that you do not get to see as often as you'd want. If you really think about it. That's what a stag party should be all about, having a wonderful time with your mates before tying the knot.
So, choose to have it at a location that's convenient for all the guests and activities that everyone enjoys. It does not matter if the evening does not follow what most men usually do nowadays for their stag party and just do your own thing. This is also true for hens that plan to celebrate their hen party soon. Just think about it, less money spent for that stag night means more money for the wedding which really is the main event.
Stag Night: The Truth About Booze, Hangovers, and Cures
As tradition goes, stag nights will always involve women, booze, and crazy antics. The last one is mainly because of the booze as well. Most folks know that alcohol reduces a person's inhibition to zero making more of those humiliating or embarrassing stag do pranks actually doable.
Now, before enjoying that stag night or weekend, here are some facts that might come in handy. Understanding the truth behind alcohol, hangovers, and hangover cures will definitely make that night or weekend a lot more fun and less dreadful.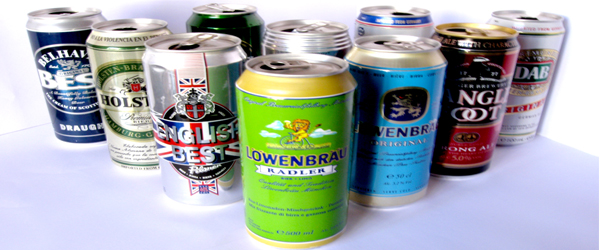 The Effects of Alcohol
Truth be told, occasionally drinking alcohol is actually good for one's health. Studies show that it can even improve creative thinking. However, too much of anything is really bad and alcohol is no exception.
According to the Centers for Disease Control and Prevention, excessive drinking causes around 80,000 deaths in a year. Though that survey was based in the United States, similar incidences do occur in other parts of the world.
Alcohol does have short and long-term effects. Short-term effects include impaired decision making, slurred speech, risky behavior, loss of inhibition. Drinking booze also increases the risk for high blood pressure and depression.
Most folks know that in the long run, too much alcohol will affect one's liver. Eventually, the pancreas gets damaged too. Once that liver fails, the only solution will be to get a transplant.

The Morning After
Very few folks who drink alcohol dread the morning after. If they did, they probably wouldn't consume so much alcohol. Why do some people get a hangover the morning after? This is mainly caused by the body's failure to metabolize all that ethanol from the alcohol.
What's more, there are some substances in alcoholic beverages that can make that hangover worse. That's why some folks get a hangover after drinking certain drinks or brands, but do not really get it from others.
Everyone that has consumed too much alcohol would know what a hangover is like. It comes with headache, thirst, nausea, dysphoria, sensitivity to light, lethargy, and noise. At times, it also includes heightened psychological symptoms of anxiety and depression.
Getting Rid of a Hangover
Different people have different means of getting rid of hangovers which makes it quite interesting. For many, the "hair of the dog that bit you" works. So, their solution to a hangover is simply to drink more of what caused it.

Other folks would drink coffee, pain medication for the headache, or eat a heavy meal. Some would say that "Scotland's other national drink," Irn-Bru does wonders for those who are hungover. Of course, Scotland's primary national drink, Scotch whisky, may also work if it is the hair of the dog that bit you.
In truth, the only sure cure for a hangover is to drink moderately or not at all. Studies from the Department of Complementary Medicine at Exeter University show that most of the "cures" people use really don't get rid of that hangover.
The study consisted of eight different cures including prickly pear, propranolol, artichoke, topisteron, borage, tolfenamic acid, and sugar. Among all those cures, only tolfenamic acid and borage seem to have an effect.
So, drink moderately and know oneself. Going over one's limit really isn't such a good idea especially when it comes to alcohol consumption. That's also true for women celebrating their last night of freedom.