Volunteers are Born Travellers
Editor's note: There are folks that choose traveling as a way of life which is far from just spending a stag weekend abroad. How do those people keep traveling? Jobs like volunteer work are options and good sources of income. Here's a guest post that talks about being a traveler and a volunteer.
Volunteers are the travelers themselves. The reason is that they are independent in their action and thought. So, they can easily achieve the token as a traveler. Moreover, they are very flexible due to their composed nature which is very much needed while travelling.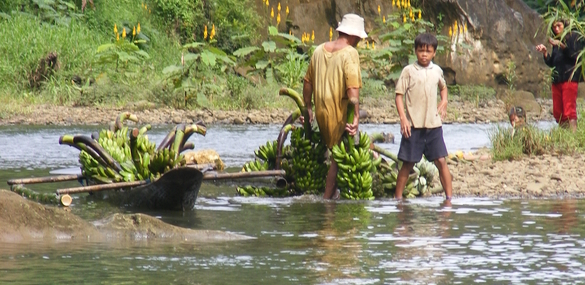 The reason is that during the travel, if you get in a sticky situation, then a cool and composed mind will help you to get out from it. Moreover, your attitude will also be considered as well. Since volunteer work means working voluntarily, without expecting any monetary gain, they cannot expect to get more than any paid professional.
Learner
It is true that the volunteers are always learners. That is because they have to learn every new trick of the business for their profession. Due to their eagerness about learning, they achieve a considerable amount of knowledge about the travelling terrain and its cultures as well. So, in the course of time, this earned wisdom will help them to polish their profession well.
Interaction
They have the unique capability of interacting with the people from the different cultures. So, they make themselves reachable to every corner of the world. Actually, it is a unique capability which not everybody will have it. Because, they get the opportunity through their unique approach that entails both flexibility and simplicity.
Composed
A composed appearance is very important for any traveller. Due to the nature of their work, volunteers tend to have a composed appearance. Nothing fazes them as they have seen the worst of most situations.
As volunteers, if they are not composed in the wee hour of the danger, then they will never get past it as well. A traveller's composed behaviour will usher the confidence in the other fellow travellers also. So, this very vital virtue for any traveller is the same as what you can expect from any volunteer as well.
Listener
If you are not a good listener, then you will never be a good traveller. To be a good traveler, you have to be a good listener. As your reputation tends to reach other fellow travelers. It is a good way to establish yourself as a good volunteer as well. Actually, any good listener will receive a positive response from their fellow travellers as well.
Flexible
It is a must-have quality for any traveller. So if you have a flexible attitude, you can be a good volunteer. Moreover, you can easily get past any difficulty during your travels. Being flexible will instill confidence during the unforeseen situations. By being flexible, you can make the right decision and have fast judgment in solving any problem.
Independent
The independent nature will help to take an independent stance in any situation. Moreover, it will help the traveller to travel to the extreme terrain where the people will be never imagined. Actually, in any situation, this nature will help you to get away from it. Even, it is also observed that the independent nature can win the outstanding achievement in the travelling world.
So, it is aptly said that any volunteer can be a traveler. However, not just any traveler can be a volunteer. Even so, eventually, an extensive travelling experience will turn any volunteer into a great traveler.
This guest post is written by Sonali Chauhan on behalf of Viva Hotel in Gurgaon.