Terms and Conditions
Please note:
Stagit Terms and Conditions
Explanation of Terms.
In these terms and conditions "we" and "us" means Stagit.ie/Henit.ie
"You" means the event organiser who has requested a quote and has agreed to our T&C. You must be aware that on signing the booking form and or ticking the box on the quote request you are signing on behalf of every member of the group. If the booking form is signed on behalf of a limited company"you" means that company.
"Event" means all aspects of a holiday booking with Stagit.ie/Henit. be it an active, social or relaxation.
Those booking by telephone accept Stagit.ie/Henit., without having signed the booking form.
Booking with Stagit.ie/Henit.
When you make a booking over the phone using a credit card, we will provide you with all necessary information about our terms and conditions, this will be included in our quote emailed to you and your booking confirmation. We encourage you to take time to familiarise yourself with them before confirming your booking. The group leader (the person making the booking) is held responsible for the rest of the group and their actions.  It is the group leaders job to collect all monies from the rest of the group.  The group leader must make the rest of the group aware of all T&Cs that the group must abide by. All members of your group must be at least 18 years old.
It is your responsibility as the event organiser to check your itinerary to ensure all elements of the package are correct. Any errors to your itinerary not brought to stagit.ie or henit.ie attention within 48hours of booking is your responsibility. Errors after this time may not be able to be changed.
Quotes
All quotes sent by Stagit.ie/Henit.ie  are vaild for 7 days only. Prices and packages are subject to change depending on availability for the weekend and any decrease in group sizes.
Insurance & Participation
Stagit.ie/Henit.ie recommends to all groups to take out the appropriate travel insurance which will cover them in the event of personal accident, medical expenses, emergency evacuation, loss of any monies and the particitpation in dangerour sports
Making Payments to Stagit.ie/Henit.
Organisers Payment as a deposit is required. A request to add further group members after 21 days of booking must come from the Group Leader and must be made in writing. Arrangements from the additional group member. Please be aware we will make every effort to accommodate your request.
The final balance for the Arrangements must be settled 21 days prior to the Arrangements commencement date unless specified in writing.Your booking will close off the Friday, 3 weeks before the Event Date. The Group Leader can elect to pay for the whole group at any stage prior to the final payment date. All payments after the group has closed off will have a €15 amendment and is on a request basis only. Unfortunately, we may not be able to guarantee your place after the booking is closed. Please note we can not add any late add ons the same week of the event date.
Due to the high volume of customers that Stagit.ie/Henit.ie cater for, we cannot take individual payments from each member in the group. All payments must be made online through our payment gateway. Any member who requires to pay over the phone will be charged a €10 admin fee for payment. You will also be charged the relevant credit card surcharge.
Some parts of the weekend may require full payment to be made with the deposit in order for us to book them your behalf.  If this is the case you will be notified in advance.  Monies paid for these tickets are non-refundable.  These activities may include, but are not limited to; show tickets, transport and theme parks.
If Stagit.ie/Henit.ie are not notified at least 28 days before your weekend break of any alterations to numbers, we cannot guarantee that some additional charges occur.
Payment Methods—We accept payments in the following ways
   Bank Transfer

   Credit Card online

   Cheque –
– (Please note, Credit cards  surcharged 2.85% , Laser Cards are surcharged 30 cents, Visa/MasterCard Debit cards  surcharged 65cents )
Cancellations
Cancellation of a booking can only be accepted if made in writing by the Group Leader and will only be considered cancelled when written notice is received.
The following cancellations charges apply:
100% of deposit will be lost at point of cancellation .
If you cancel your booking more than 28 days before the event begins, you will be responsible for 50% of the remaining amount due (after the initial deposit).
28 days or less to arrangement commencement = loss of all monies paid (after deposit).
Any refund issued by stagit.ie or henit.ie to either group organiser or invitee will be less 15% admin fee
Stagit.ie/Henit.ie have a minimum group size of six people. If the group size falls below this number full payment will be required for six people to cover the cost of the event.
If a group member or a fully paid invitee decides not to attend or is unable to attend under any circumstances within this said time frame. Also please note, once booking has been closed and when all suppliers have been informed of final numbers and final payment has been issued in relation to your booking. Under no circumstances will a refund be issue to that member/invitee.
Accommodation
Room bookings are requested from accommodation providers on Triple or larger room size basis to try to keep as many of the group together and as close as possible.Room types used are typically triple and twin rooms but can be larger depending on the accommodation provider. If you have specific room type requests please ensure we are notified at the time of booking as we may not be able to accommodate your request at a later stage. We must be notified of any disabled room requests at the time of booking as these room types have limited availability. If a group has to be split between 2 or more properties we will notify the organiser and this will be posted to your Itinerary.Please note room allocation is dictated by the accommodation provider at the time of booking based on availability and by the group size. If your group size changes from that which was first booked then the Accommodation provider will adjust the room allocation as they see suitable for the new group size. Single room requests will usually incur a single supplement payment from most accommodation providers and this is payable directly to the provider on arrival.
Please be aware that 1 invitee changing to a single room may force 1 other invitee to have to also have a single and therefore liable to a single supplement fee as well. Please let us know of any single room requests at the time of booking.
UK Bookings & European Bookings
For UK bookings & European bookings please refer to http://budgetstags.co.uk/terms-and-conditions/for the terms and conditions of UK bookings & European bookings.
Your Package
Only on receipt of full payment a fully detailed itinerary will be sent to your email account. This has details of your entire weekend, times dates maps etc.
Stagit.ie/Henit.ie cannot accept any responsibility if you are not allowed into venues, entry is at the venues discretion.
Stagit.ie reserve the right to change your package however, we will always inform you of any changes.
Alterations Made by You
We always try to accommodate any change requests in the group. Please let us know as early as possible of any changes. If however its too late,Stagit.ie/Henit.ie cannot be held responsible.
Any changes made to a booking will incur a fee of €55, these changes incl, dates, times, events and location.
Payment Protection
Stagit.ie/Henit.ie holds your money on trust, in a separate bank account.
Room Allocation
Room allocation is done at the discretion of the accommodation provider. We cannot be held responsible to how the rooms are laid out due to the changes in group sizes among a group.
Health & Safety
Despite our suppliers being aware of the nature and likely intent of same sex groups, you are expected to respect your environment and other people around you. All suppliers and hotel have every right to terminate, without notice, your stay or activity under threat of vandalism, violence or any other behaviour deemed inappropriate by them. In such cases, all insurances will be invalidated and you will not have any entitlement to a refund of any kind whatsoever. We accept no liability for any accident or misadventure that occurs while any of your group is under the influence of drinks or drugs. Please also be aware that some hotels may require a behaviour 'bond' to be placed on hold with a credit card or cash, upon check in. If any damage or complaints are made about the party the monies will not be returned upon checkout of accommodation or activity. If other guests are required to be compensated due to complaints this will be deducted from the behaviour bond. In the event that the bond money is not significant enough the remainder money will be deducted from the group leaders credit card.    We will do our utmost to give you prior notice where this might happen, but in some extreme cases this may not be possible.   Please check with us when paying your final balance. If you or any members of the group decides not to take out any travel insurance you hereby agree to indemnify us against any claim of loss or injury, and you and your group members participate entirely at your own risk.
Behaviour
All group leaders that book through stagit.ie/henit.ie accept full responsibility for each of the group members. All groups are expected to behave themselves at all times and not act inappropriate to any members of the activity, hotel, nightclub, other group members or the general public. If any members of the group threatens or disrupts the safety of anyone else whether they be among the group or  general public the supplier has full discretion to cancel any of the bookings without notice. Accommodation suppliers have at their discretion the power to ask any groups to leave accommodation without any refund to the group.
All groups checking into hotels will be required to produce a valid credit card or a cash security deposit on check in. This is in the case of the group committing any damage or noise complaints from any other residents in the hotel.
stagit.ie/henit.ie is not responsible for the cash security deposit held by the supplier. If for any reason, your deposit is not refunded, this is at the sole discretion of the accommodation supplier and needs to be brought up with them.  We are unable to get back any form of deposit on behalf of any clients.
Alteration Made by Us
We reserve the right to modify or cancel any part of your event if we deem that your safety might be at risk, such as in adverse weather conditions. If this occurs we will make every effort to reschedule the event to another date.
However, please be aware that in certain circumstances where the event is canceled due to extraordinary circumstances beyond our control, such as natural disasters, war, or threat of terrorism, a full refund (without administrative fees) will be issued in line with legal requirements.
Liability
Some activities contains an element of risk, these include but not exclusively shooting sports of all kinds, motor sports, water sports and air sports.  stagit.ie/henit.ie shall accept no responsibility whatsoever for any injuries or loss incurred by the clients or its guests, associates or agents during the event.  By booking through stagit.ie/henit.ie you understand that on your behalf stagit.ie/henit.ie will book activities that may contain an element risk.
Complaints
Complaints must be received in writing. Only complaints from the event organisers will be investigated.
Any complaints should be raised with the supplier during the event where possible. If they do not resolve please contact us and we will do our best to resolve the issue.
Please provide photos where possible.
Any abusive/aggressive complaints will not be dealt with by stagit.ie or henit.ie
Overall, please remember that you are organising a party! Any person that is aggressive or rude to our staff will not be tolerated at any stage of our fabulous service!!
*The information and materials contained in this Website – and the terms and conditions of the access to and use of such information and materials – are subject to change without notice. Products and services described, as well as associated fees, charges, interest rates, and balance requirements may differ among geographic locations. Not all products and services are offered at all locations. Your eligibility for particular products or services is subject to final determination and acceptance.
Laser Combat – Carrick On Shannon

……….
.……….
Laser Combat

Laser combat has taken Europe by storm. This sport is much like paintball except you won't be left in aching pain after it. These special guns can fire at ranges up to 100m with a variety of weapons to choose from. Laser combat is a brilliant game full of adrenaline but this adrenaline has to be controlled or it wont be long before your enemy is secretly shooting you from a distance.


Self Catering Accommodation
We choose all our accommodation venues very carefully to ensure that you are in a very central location. Pubs, clubs and restaurants are always close by. All our self catering accommodation are clean and modern.
Nightclub Entrance
Finish off the night by hitting the dance floor to bust off your best moves. We pick the best clubs in town so your left with no guess work. These clubs are usually the destination for plenty other hen and stag parties so your group will fit right in. Music varies in all our clubs.


Get Your Adrenaline Pumping: Go Karting Action in Carrick-on-Shannon
Hold on tight, lads, 'cause we're in for a ride! When it comes to Carrick on Shannon stag parties, there are pots of activities. One of these is to get the heart racing like a thoroughbred at the Carrick on Shannon races—go-karting! 
Picture yourself whizzing around the track, the wind in your hair, and the banter of your mates echoing through the air. It's an absolute blast, guaranteed to ignite the spirit of adventure in every stag party. So, get your engines revved up and brace yourselves for a wild ride in the one and only Carrick-on-Shannon!
The Go-Karting Experience in Carrick-on-Shannon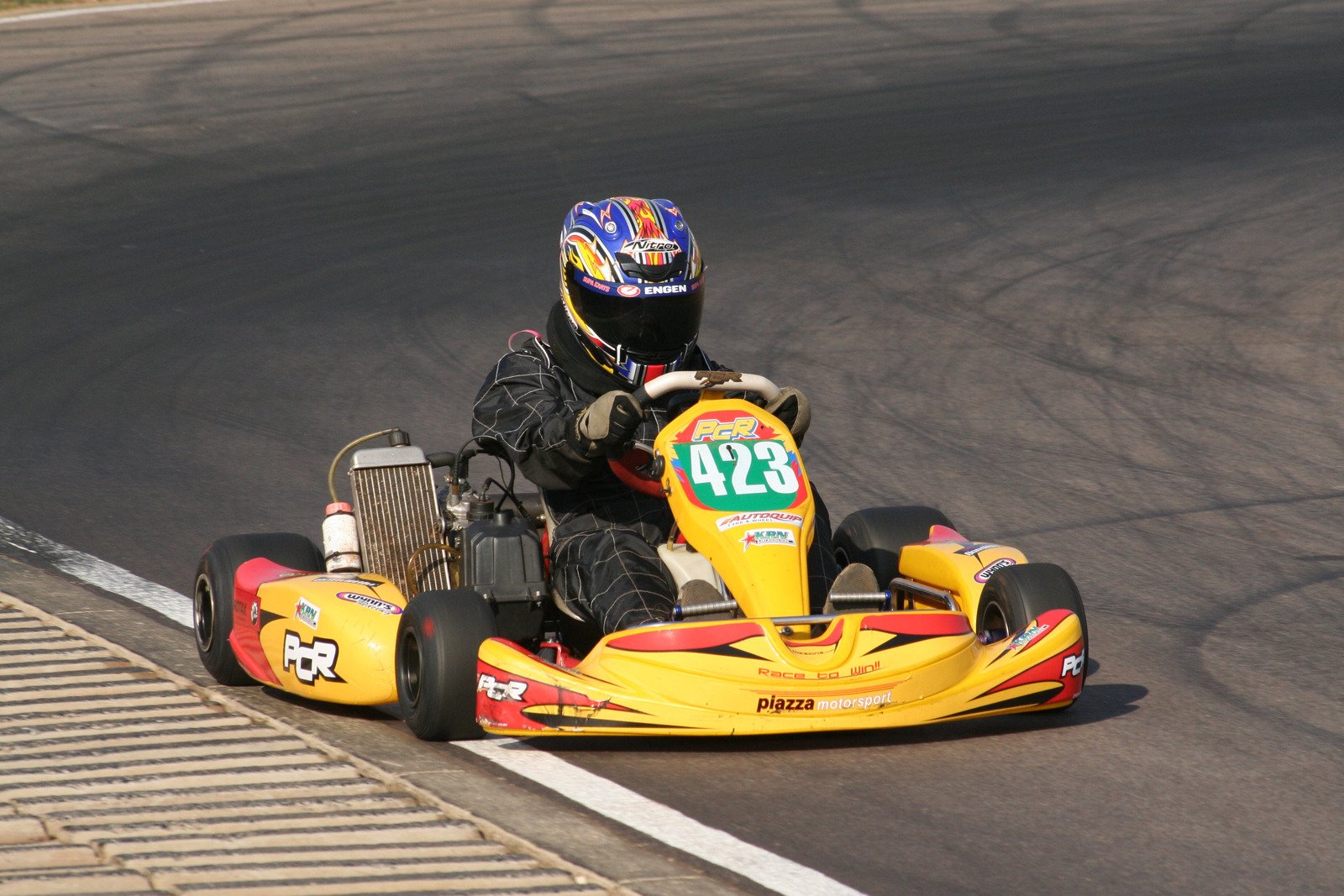 Céad míle fáilte to Carrick-on-Shannon, the grandest spot for a stag party! Tucked away in the midst of breathtaking beauty, this town is a true gem that'll steal your heart. From its enchanting landscapes to the lively spirit that fills the air, Carrick-on-Shannon is an adventure-seekers paradise. 
With a vibrant atmosphere that's sure to keep you on your toes, this charming town is ready to host your stag party escapades like no other. Get ready to paint the town green in Carrick-on-Shannon!
Conquer the Tracks
But let's shift gears to the heart and soul of the matter: go-karting! In Carrick-on-Shannon, we've got go-karting tracks that'll set your adrenaline on fire. 
These tracks are the bee's knees for all you go-karting fanatics, finely crafted to give you the ride of your life. With hairpin bends, heart-pounding straightaways, and curves that'll make your head spin, get ready to put your driving skills to the ultimate Irish test. 
We guarantee you'll be grinning like a Cheshire cat as you conquer the track in Carrick-on-Shannon!
Go-Karting Packages in Carrick-on-Shannon
To make your stag party a legendary tale to be told around the pub fires, Carrick-on-Shannon has brewed up some cracking go-karting packages exclusively tailored for stag groups like yours. These packages are the pot of gold at the end of the rainbow, guaranteeing you and your mates an absolutely grand go-karting experience. 
Imagine yourselves racing wheel to wheel, chasing victory, and leaving a trail of laughter and banter in your wake. With thrilling races and electrifying group activities, these packages are sure to keep the spirits high and the craic flowing throughout your stag adventure. So, gather your lads and prepare for a go-karting extravaganza that'll make the leprechauns green with envy in Carrick-on-Shannon!
The Thrills of Go-Karting in Carrick-on-Shannon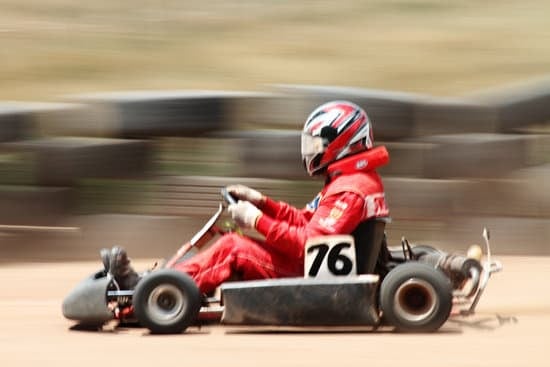 Adrenaline-Fueled Racing
Get yourself primed for a thrill like no other! prepare to have your heart leap out of your chest. Feel the wind whip through your hair and the roar of the engines echo in your ears as you step on that pedal and go full tilt. The sheer rush will take you on a wild ride, transporting you to a realm of untamed excitement. 
Brace yourself, for go-karting in Carrick-on-Shannon is a white-knuckle, hair-raising escapade that'll leave you yearning for more!
Competitive Stag Party Fun
Stag parties are the holy grail of good times, and when it comes to go-karting, it's like adding a dash of Irish whiskey to your pint. Round up your gang, don your racing gear like true warriors, and get ready to unleash the fierce competitor within. The track awaits, and it's time to let lose the banshees of friendly rivalry.
Group Go-Karting Activities
If you're in the mood for a bit of extra craic, Carrick-on-Shannon has got you covered with a treasure trove of group go-karting activities and challenges. We're talking relay races that'll have you passing the torch (or should we say, the steering wheel) to your teammates and endurance events that push you to the limits of your stamina. 
Brace yourselves, for these activities, are a surefire recipe for a friendly rivalry that'll have you all vying for the title of the ultimate speed demon. And amidst all the excitement, you'll forge bonds stronger than the iron in our ancient castles, as you work together, laugh together, and create memories that'll be whispered down the generations. So, gather your mates, strap on your helmets, and get ready for a dose of unforgettable camaraderie and exhilaration on the Carrick-on-Shannon tracks!
Plan an Epic Go-Karting Event in Carrick-on-Shannon
Booking Process
When it comes to planning a stag party go-karting event, we've got your back, lads. Just give us a shout, and we'll weave our magic, ensuring every detail is as sound as a fiddle. From booking your go-karting package of choice to tending to any special requests or whims you may have, we'll take care of it all. 
So, kick back, relax, and let us handle the nitty-gritty while you lads focus on soaking up the thrill and creating memories that'll be sung in pub ballads for ages to come. Contact Stagit today, and get ready to rev up the excitement like a roaring engine on the open road!
Precautions and Requirements for a Safe Go-Karting Experience
Safety first, lads! Go-karting venues in Carrick-on-Shannon prioritize the well-being of their participants. They have age restrictions in place, provide safety equipment, and conduct thorough briefings to ensure everyone has a safe and enjoyable experience. So, buckle up, follow the rules, and let the good times roll.
Unforgettable Memories Await!
If you're the mastermind behind a grand stag party and craving an adventure that'll go down in history, look no further than go-karting in Carrick-on-Shannon. 
It's the quintessential recipe for an epic journey filled with high-speed thrills, a healthy dose of competitive banter, and an atmosphere that'll have you tapping your feet to the tunes of Irish merriment. 
Brace yourselves, for this wild ride will etch memories in your hearts that'll be shared over pints and tales for generations to come. So, gather your crew, fasten your seatbelts, and let the race commence. May the luck of the Irish be with you, and may the craic flow like the rivers of whiskey!