Stag Party Carrick on Shannon
Calling all stags ready to conquer Carrick-on-Shannon! Get ready for the ultimate stag party in Carrick-on-Shannon. With heart-pounding activities, unbeatable nightlife, and memories waiting to be made, Carrick-on-Shannon is where legends are born. Let Stagit.ie be your guide to an unforgettable adventure that will have the groom-to-be thanking you for years to come. The craic awaits, so grab your crew and let's make this stag party the stuff of legends!
Sure, you can throw a stag party your way, but nothing compares a Stags in Carrick on Shannon. Why, you're asking? Well, there's nothing that gets a fella's heart pumping like a good old-fashioned stag party Carrick-on-Shannon, especially for the poor groom-to-be who's about to be imposed a life sentence as a married man! It's a grand send-off for the lucky groom-to-be, and it's gotta be a right laugh and a half!
We prepare a survey to kick-start your  Carrick on Shannon stag  with  fascinating  ideas!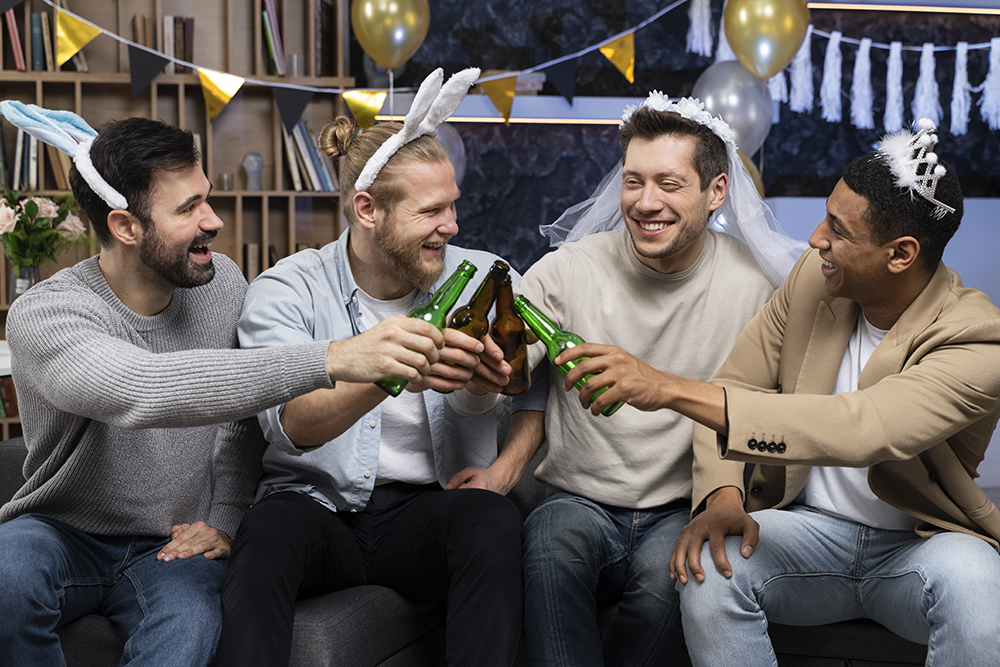 Carrick-on-Shannon is your stag party destination
Let us tell you why this vibrant town is the go-to spot for the ultimate last hurrah before the big day.
Stag party capital of Ireland
First, Carrick-on-Shannon has earned its reputation as Ireland's ultimate stag party capital. It's the place where memories are made, and legendary tales are born. From the moment you step foot in this lively town, you'll feel the infectious party atmosphere that is second to none.
Reasons to choose Stag Party in Carrick on Shannon
Carrick on Shannon Stags is a masterpiece! 
Look, we're not even slightly biased here at all. It's just a plain and simple fact, ya see! Picture yourself at a stag party in Carrick on Shannon, smack dab in the middle of Ireland's stunning Lakelands. The river Shannon is so pristine, you could practically drink from it (but please don't). 
This town, with all its pubs and clubs, never sleeps, too. And to put the cherry on top, the locals here are like your favorite auntie, the one you'd rather spend time with than your missus.
You'll get the most epic Carrick on Shannon
stag
activities 
You best stock up on the Lucozade – 'cause it's going to be a test of your stamina, lads! From sunrise to midnight, you'll be partying like there's no tomorrow. You won't have a chance to twiddle your thumbs, with so many stag party ideas to choose from. It's a proper boatload of fun, and you won't want to miss a single moment!
But it's not just about where you lay your head – it's what you get up to during the day that sets Carrick-on-Shannon apart. This town is bursting with thrilling activities that will get your adrenaline pumping. How about some exhilarating water sports like pier jumping, kayaking, or even going for the high zip lines? Or maybe you fancy trying your hand at clay pigeon shooting, karting, or paintball? The options are endless, and the stag party experts at Stagit.ie will help you curate the perfect itinerary.
Daytime Stag Party Carrick on Shannon Activities
For the

adventure-suckers

, try rafting in River Shannon,

kayaking

, and Quad Biking

Battle of the champions

? The must-tries: airsoft, archery, Gaelic Games Experience 

Here's to the lads with the body of grannies: Daytime river cruise, clay shooting or whiskey tasting.
Nighttime Stag Party Carrick on Shannon Activities 
A wee bit of gambling won't hurt

. Try a casino night for your Carrick on Shannon Stag.

Another relaxing and shouldn't be missed – a private party cruise.

A pub crawl to claim that Stag in Carrick on Shannon is really unbeatable!
It's where you'll experience the best last nightlife of freedom! 
Now, the moment you step foot on the main street, you're in for a ride of pure and utter madness! It's bound to be the best session of your life, there's no two ways about it – only experiencing the town's nightlife!
It's gotta keep your quid safe!
If you were planning to catch some Z's in the park, scratch that idea off your list! You don't want to end up feeling like a lost and lonely kitty.  There are plenty of affordable accommodations for your last night of freedom in  Carrick on Shannon.
Check out our Top 3 picks of the best types of accommodation we've sorted for you. 
Carrick on Shannon Self-Catering 
There are plenty in midtown, located perfectly near all the good spots in town. Some even have a courtyard setting with 7 apartments. If you're that big mob of lads, this one's for you.  
Carrick on Shannon
Holiday homes
This one's probably the talk of every best man preparing for a proper send-off. Holiday homes have been in the business for a good reason – they are usually in the perfect locations (no need for taxis) and have 24-hour service.
Carrick on Shannon 
3/4 Hotel
If you want a hassle-free stay for your Stag Party Carrick on Shannon, you should book accommodation at a hotel. Hotels in Carrick-on-Shannon have all-inclusive packages, so they've got everything you need to make sure your Stag Party Carrick-on-Shannon gets a Guinness record! 
Carrick-on-Shannon truly comes alive
The town is brimming with fantastic pubs, restaurants, and nightclubs that specialize in stag party shenanigans. You'll find everything from traditional Irish pubs serving pints of the black stuff to vibrant cocktail bars where you can raise a glass to the groom-to-be. And for those looking to dance the night away, the buzzing nightlife will keep the party going until the early hours of the morning.
Carrick-on-Shannon is a grand spot
You're in a fecking fairytale! The scenery is so stunning, you'll be gasping for breath like a fish outta water.  
Carrick on Shannon River
runs right through the middle of the town, so you'll have to use the bridge to get from one pub to the other – unless you're fond of swimming while drunk, that is!  
Carrick on Shannon
Riverbank
You could spend ages strolling along the riverbank, taking in the sights and sounds of the countryside. And if you're lucky, you might just catch a glimpse of the local swans. Treat 'em well because they're the true aristocrats of this area!
It's
dead handy
to get to from anywhere in Ireland
Carrick-on-Shannon is the kind of town where you can't sneeze without someone saying "bless you" – the lads are all so friendly. And if you happen to find yourself lost, just ask anyone for directions they'll probably offer to drive you with their horse-drawn carriage.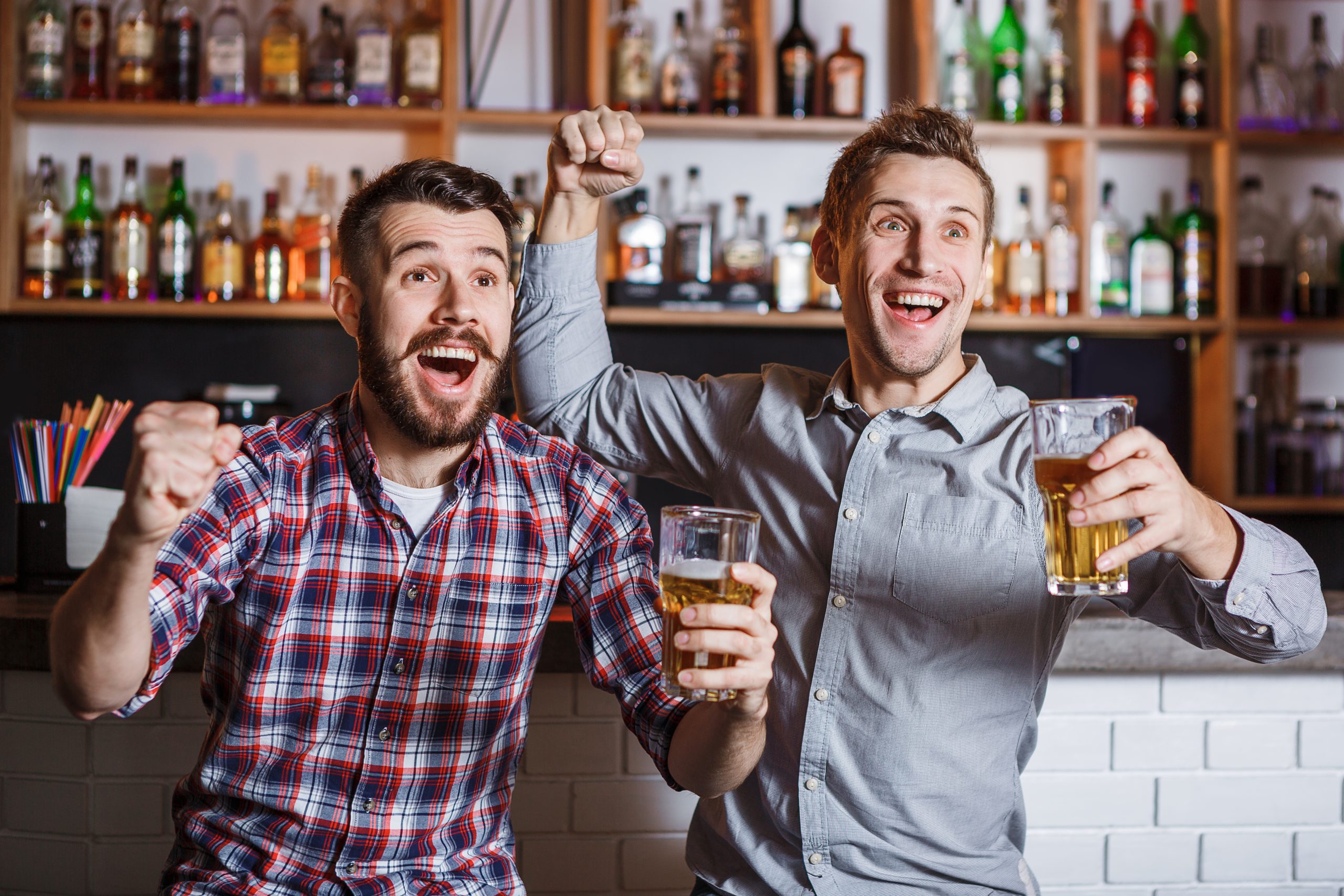 If you're in need of a good laugh, just pop into any of the local pubs and you'll find plenty of Chand the local pub has more characters than a James Joyce novel. The good times are never too far away – just follow the sound of the music and the scent of the turf fires. And don't even get started on the local accents – they're gifts of the gab that'd leave Shakespeare so jealous! 
You can start your Stag Party Carrick on Shannon with some clay pigeon shooting, white water rafting, or archery, before heading ending the night at a river cruise or pub-hopping – what more could a stag party ask for?
Stagit's Tip
:
Book a spot in advance because the slots here run out fast like Muhammad Ali's sprint.
Central Self Catering Apartment
Shocker Soccer
Finger Food After Activity in Pub
Guestlist Entrance into Top Night Club.
Reserved table in nightclub
1 round of shots in nightclub
All the usual premium extras
Dedicated group website

Central Self Catering Apartment
Goggle Soccer
Finger Food After Activity in Pub
Guestlist Entrance into Top Night Club.
Reserved table in nightclub
1 round of shots in nightclub
All the usual premium extras
Dedicated group website

Central Self Catering Apartment
PowerBallz
Finger Food After Activity in Pub
Guestlist Entrance into Top Night Club.
Reserved table in nightclub
1 round of shots in nightclub
All the usual premium extras
Dedicated group website

Central Self Catering Apartment
Soccer Skills Challenge Activity
Finger Food After Activity in Pub
Guestlist Entrance into Top Night Club.
Reserved table in nightclub
1 round of shots in nightclub
All the usual premium extras
Dedicated group website

Central Self Catering Apartment
Outrageous Games Activity
Finger Food After Activity in Pub
Guestlist Entrance into Top Night Club.
Reserved table in nightclub
1 round of shots in nightclub
All the usual premium extras
Dedicated group website

Central Self Catering Apartment
Team Building
Finger Food After Activity in Pub
Guestlist Entrance into Top Night Club.
Reserved table in nightclub
1 round of shots in nightclub
All the usual premium extras
Dedicated group website

Central Self Catering Apartment
Archery Tag
Finger Food After Activity in Pub
Guestlist Entrance into Top Night Club.
Reserved table in nightclub
1 round of shots in nightclub
All the usual premium extras
Dedicated group website

Central Self Catering Apartment
Rugby Golf
Finger Food After Activity in Pub
Guestlist Entrance into Top Night Club.
Reserved table in nightclub
1 round of shots in nightclub
All the usual premium extras
Dedicated group website

Central Self Catering Apartment
Foot Darts
Finger Food After Activity in Pub
Guestlist Entrance into Top Night Club.
Reserved table in nightclub
1 round of shots in nightclub
All the usual premium extras
Dedicated group website

Central Self Catering Apartment
Canoeing
Finger Food After Activity in Pub
Guestlist Entrance into Top Night Club.
Reserved table in nightclub
1 round of shots in nightclub
All the usual premium extras
Dedicated group website

Central Self Catering Apartment
Zip Wire Adventure
Finger Food After Activity in Pub
Guestlist Entrance into Top Night Club.
Reserved table in nightclub
1 round of shots in nightclub
All the usual premium extras
Dedicated group website

Central Self Catering Apartment
River Cruise
Finger Food After Activity in Pub
Guestlist Entrance into Top Night Club.
Reserved table in nightclub
1 round of shots in nightclub
All the usual premium extras
Dedicated group website

Central Self Catering Apartment
Archery Shooting Session
Finger Food After Activity in Pub
Guestlist Entrance into Top Night Club.
Reserved table in nightclub
1 round of shots in nightclub
All the usual premium extras
Dedicated group website

Central Self Catering Apartment
Brewery Tour
Finger Food After Activity in Pub
Guestlist Entrance into Top Night Club.
Reserved table in nightclub
1 round of shots in nightclub
All the usual premium extras
Dedicated group website

Central Self Catering Apartment
Gaelic Games Experience
Finger Food After Activity in Pub
Guestlist Entrance into Top Night Club.
Reserved table in nightclub
1 round of shots in nightclub
All the usual premium extras
Dedicated group website

Central Self Catering Apartment
Dragon Boat Experience
Tasty Finger food in Top Pub with plenty of craic after (Widescreen for the footie)
Guestlist Entrance into Top Night Club.
Reserved table in nightclub
1 round of shots in nightclub
All the usual premium extras
Dedicated group website

Central Self Catering Apartment
Rage Buggy Drivng / LIVE Clay Shooting
Finger Food After Activity in Pub
Guestlist Entrance into Top Night Club.
Reserved table in nightclub
1 round of shots in nightclub
All the usual premium extras
Dedicated group website

Central Self Catering Apartment
2hr Fun Activity Combination
Finger Food After Activity in Pub
Guestlist Entrance into Top Night Club.
Reserved table in nightclub
1 round of shots in nightclub
All the usual premium extras
Dedicated group website

Central Self Catering Apartment
Airsoft Rifle Shooting, Handguns, Rifles
Tasty Finger food in Top Pub with plenty of craic after (Widescreen for the footie)
Guestlist Entrance into Top Night Club.
Reserved table in nightclub
1 round of shots in nightclub
All the usual premium extras
Dedicated group website

Central Self Catering Apartment
Raft Building/Kayaking
Finger Food After Activity in Pub
Guestlist Entrance into Top Night Club.
Reserved table in nightclub
1 round of shots in nightclub
All the usual premium extras
Dedicated group website

Central Self Catering Apartment
Canadian Canoe river cruise
Finger Food After Activity in Pub
Guestlist Entrance into Top Night Club.
Reserved table in nightclub
1 round of shots in nightclub
All the usual premium extras
Dedicated group website

Central Self Catering Apartment
Clay Shooting Session
Handle a Falcon
Archery Shooting(Let see who can get the bullseye)
Finger Food After Activity in Pub
Guestlist Entrance into Top Night Club.
Reserved table in nightclub
1 round of shots in nightclub
All the usual premium extras
Dedicated group website

Central Self Catering Apartment
18 hole Golf Session
Finger Food After Activity in Pub
Guestlist Entrance into Top Night Club.
Reserved table in nightclub
1 round of shots in nightclub
All the usual premium extras
Dedicated group website

Central Self Catering Apartment
Segway Polo Match
Finger Food After Activity in Pub
Guestlist Entrance into Top Night Club.
Reserved table in nightclub
1 round of shots in nightclub
All the usual premium extras
Dedicated group website

Central Self Catering Apartment
Go Karting Grand prix with 1st, 2nd and 3rd Prize
Finger Food After Activity in Pub
Guestlist Entrance into Top Night Club.
Reserved table in nightclub
1 round of shots in nightclub
All the usual premium extras
Dedicated group website

Central Self Catering Apartment
Clay shooting - 25 Shots with a double barrel shotgun
Finger Food After Activity in Pub
Guestlist Entrance into Top Night Club.
Reserved table in nightclub
1 round of shots in nightclub
All the usual premium extras
Dedicated group website

Central Self Catering Apartment
Paintballing session with 150 paintballs
Finger Food After Activity in Pub
Guestlist Entrance into Top Night Club.
Reserved table in nightclub
1 round of shots in nightclub
All the usual premium extras
Dedicated group website

Central Self Catering Apartment
Evening/Night River on shannon with full bar and DJ
Finger Food After Activity in Pub
Guestlist Entrance into Top Night Club.
Reserved table in nightclub
1 round of shots in nightclub
All the usual premium extras
Dedicated group website

Central Self Catering Apartment
Finger Food After Activity in Pub
Guestlist Entrance into Top Night Club.
Reserved table in nightclub
1 round of shots in nightclub
All the usual premium extras
Dedicated group website

Central Self Catering Apartment
Quad Biking
Finger Food After Activity in Pub
Guestlist Entrance into Top Night Club.
Reserved table in nightclub
1 round of shots in nightclub
All the usual premium extras
Dedicated group website

Central Self Catering Apartment
Dodgeball Session
Finger Food After Activity in Pub
Guestlist Entrance into Top Night Club.
Reserved table in nightclub
1 round of shots in nightclub
All the usual premium extras
Dedicated group website

Central Self Catering Accommodation
White water rafting
Finger Food After Activity in Pub
Guestlist Entrance into Top Night Club.
Reserved table in nightclub
1 round of shots in nightclub
All the usual premium extras
Dedicated group website

Central Self Catering Apartment
Bumper Football Session
Finger Food After Activity in Pub
Guestlist Entrance into Top Night Club.
Reserved table in nightclub
1 round of shots in nightclub
All the usual premium extras
Dedicated group website