Stag Party Kilkenny
Stags in Kilkenny isn't just a cup of tea, it's a decent cup of tea. You can create your own stag party, go ahead, stress yourself out, but a Kilkenny stags has the right amount of all the grand stuff, from the scenery, the historical vibes, and the booze – 100% lethal! 
There ain't no place on God's green earth that can hold a candle to a Stags in Kilkenny and that's saying something!
take this quick survey we prepared for you. With a few clicks, you can easily plan the most EPIC Stag Party Kilkenny you will ever have.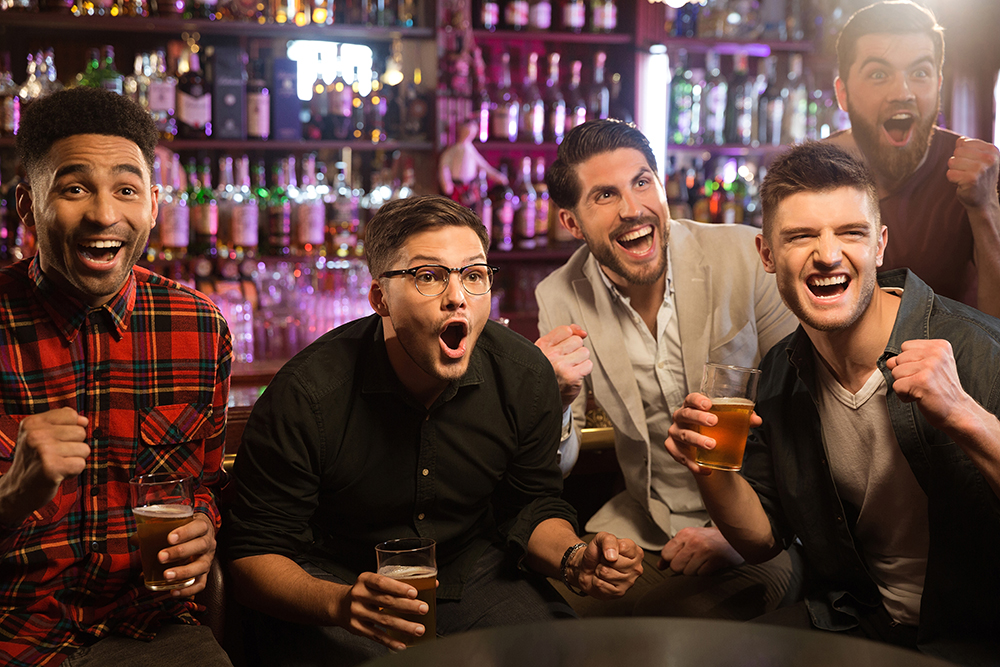 Ah, lads, are ye ready for a stag party that'll go down in history? Welcome to Kilkenny, the land of castles, cobblestone streets, and craic that'd make even the ancient kings jealous! This medieval gem of Ireland is the perfect spot to celebrate your mate's last night of freedom in true Irish style. So gather 'round, and let us guide ye through the must-know tips and rollicking adventures that await ye in Kilkenny. From unforgettable accommodation to raucous pub crawls, medieval banquets, sporting escapades, and cultural gems, yer stag party in Kilkenny is bound to be one for the legends!
Stag Party Accommodation
A Castle Fit for Kings, In Kilkenny, lads, ye can truly feel like the lords of the realm. Choose from our selection of enchanting castle hotels that'll make ye feel like ye've stepped back in time. Rest yer weary heads in majestic suites, stroll through lush gardens fit for knights and ladies, and raise a glass to the groom-to-be in a grand hall that echoes with centuries of merriment. Kilkenny has accommodation options that'll make ye feel like ye're the kings of the  stag party in Kilkenny!
Pub Crawls in Kilkenny
Toasts and Tales from Ye Olde Taverns, Kilkenny's pub scene is as lively as a jousting tournament! Embark on a pub crawl through the winding streets and discover cozy taverns steeped in history. Get ready to raise yer tankards and sample the finest Irish brews, all while swapping stories and soaking up the atmosphere. Don't be surprised if ye stumble upon a local musician playing traditional tunes that'll make ye want to dance a jig, a perfect way to enjoy a stags in Kilkenny yah?  And remember, lads, the best conversations happen over a pint of the black stuff!
Medieval Banquets
Transport yourselves to a bygone era of knights and merriment with a feast fit for legends in Kilkenny. Take yer seats at long wooden tables, don yer finest robes, and prepare to indulge in a hearty banquet that'll satisfy even the mightiest appetites. Be entertained by jesters, musicians, and sword-wielding knights showcasing their chivalrous skills. Laughter, revelry, and endless feasting await yer merry band of stags! Join the grand celebration and create memories fit for the annals of history in Kilkenny!
Sporting Escapades
Unleash Yer Inner Warriors: For the stag party seeking some action, Kilkenny offers an array of sporting adventures that'll have ye feeling like true warriors. Grab your bows and arrows for an archery session that'd impress Robin Hood himself. Or channel your competitive spirit with some clay pigeon shooting, paintball battles, or even a round of hurling, the ancient Irish sport that combines skill and sheer madness. Get ready to unleash your inner warriors, lads!
Kilkenny Cultural Gems
Step into Kilkenny's enchanted realm, where stags roam and history comes alive. Explore the medieval marvel of Kilkenny Castle, admire the intricate craftsmanship of St. Canice's Cathedral, and wander through charming streets filled with artisanal treasures. For a taste of Irish folklore, join a storytelling session where mythical creatures and heroic feats leap from the tales. Get ready to embark on a stag party adventure that blends time travel and captivating stories. Let Kilkenny awaken the stag spirit within you!
Lads, Kilkenny is a treasure trove of banter, banquets, and blarney, perfect for a stag party that'll make memories to last a lifetime. From castle accommodations to pub crawls, medieval banquets, sporting escapades,
and cultural gems, Kilkenny has it all for an unforgettable stag party experience. So gather yer mates, don yer finest kilts or medieval garb, and embark on an adventure that'll have ye laughing, bonding, and creating legendary tales to retell for years to come. Cheers to the groom-to-be, and here's to a stag party in Kilkenny that'll go down in history! Sláinte!
Central Self Catering Apartment
Shocker Soccer
Finger Food After Activity in Pub
Guestlist Entrance into Top Night Club.
Reserved table in nightclub
1 round of shots in nightclub
All the usual premium extras
Dedicated group website

Central Self Catering Apartment
Goggle Soccer
Finger Food After Activity in Pub
Guestlist Entrance into Top Night Club.
Reserved table in nightclub
1 round of shots in nightclub
All the usual premium extras
Dedicated group website

Central Hotel B&B or Pub-style Accommodation
PowerBallz
Finger Food After Activity in Pub
Guestlist entrance into Top Night Club
Reserved table in nightclub
All the usual premium extras
Dedicated group website

Central Hotel B&B or Pub-style Accommodation
Soccer Skills Challenge Activity
Finger Food After Activity in Pub
Guestlist entrance into Top Night Club
Reserved table in nightclub
All the usual premium extras
Dedicated group website

Central Hotel B&B or Pub-style Accommodation
Outrageous Games Activity
Finger Food After Activity in Pub
Guestlist entrance into Top Night Club
Reserved table in nightclub
All the usual premium extras
Dedicated group website

Central Hotel B&B or Pub-style Accommodation
Stag Attack Activity
Finger Food After Activity in Pub
Guestlist entrance into Top Night Club
Reserved table in nightclub
All the usual premium extras
Dedicated group website

Central Hotel B&B or Pub-style Accommodation
Escape Room Activity
Finger Food After Activity in Pub
Guestlist entrance into Top Night Club
Reserved table in nightclub
All the usual premium extras
Dedicated group website

Central Hotel B&B or Pub-style Accommodation
Team Building
Finger Food After Activity in Pub
Guestlist entrance into Top Night Club
Reserved table in nightclub
All the usual premium extras
Dedicated group website

Central Hotel B&B or Pub-style Accommodation
Archery Tag
Finger Food After Activity in Pub
Guestlist entrance into Top Night Club
Reserved table in nightclub
All the usual premium extras
Dedicated group website

Central Hotel B&B or Pub-style Accommodation
Rugby Golf
Finger Food After Activity in Pub
Guestlist entrance into Top Night Club
Reserved table in nightclub
All the usual premium extras
Dedicated group website

Central Hotel B&B or Pubstyle Accommodation
Segway Polo
Finger Food After Activity in Pub
Guestlist entrance into Top Night Club
Reserved table in nightclub
All the usual premium extras
Dedicated group website

Central Hotel B&B or Pubstyle Accommodation
Quad Trekking
Finger Food After Activity in Pub
Guestlist entrance into Top Night Club
Reserved table in nightclub
All the usual premium extras
Dedicated group website

Central Hotel B&B or Pubstyle Accommodation
Ghost Tour
Finger Food After Activity in Pub
Guestlist entrance into Top Night Club
Reserved table in nightclub
All the usual premium extras
Dedicated group website

Central Hotel B&B or Pubstyle Accommodation
Whiskey Tasting
Finger Food After Activity in Pub
Guestlist entrance into Top Night Club
Reserved table in nightclub
All the usual premium extras
Dedicated group website

Central Hotel B&B or Pubstyle Accommodation
Dog racing Package
Finger Food After Activity in Pub
Guestlist entrance into Top Night Club
Reserved table in nightclub
All the usual premium extras
Dedicated group website

Central Hotel B&B or Pubstyle Accommodation
Shooting Session
Finger Food After Activity in Pub
Guestlist entrance into Top Night Club
Reserved table in nightclub
All the usual premium extras
Dedicated group website

Central Hotel B&B or Pubstyle Accommodation
Archery Session
Finger Food After Activity in Pub
Guestlist entrance into Top Night Club
Reserved table in nightclub
All the usual premium extras
Dedicated group website

Central Hotel B&B or Pubstyle Accommodation
Horse Racing Packages
Finger Food After Activity in Pub
Guestlist entrance into Top Night Club
Reserved table in nightclub
All the usual premium extras
Dedicated group website

Central Hotel B&B or Pubstyle Accommodation
Golfing
Finger Food After Activity in Pub
Guestlist entrance into Top Night Club
Reserved table in nightclub
All the usual premium extras
Dedicated group website

Central Hotel B&B or Pubstyle Accommodation
Gaelic Games Experience
Finger Food After Activity in Pub
Guestlist entrance into Top Night Club
Reserved table in nightclub
All the usual premium extras
Dedicated group website

Central Hotel B&B or Pubstyle Accommodation
Dodgeball Session
Finger Food After Activity in Pub
Guestlist entrance into Top Night Club
Reserved table in nightclub
All the usual premium extras
Dedicated group website

Central Hotel B&B or Pubstyle Accommodation
Rugby Golf
Finger Food After Activity in Pub
Guestlist entrance into Top Night Club
Reserved table in nightclub
All the usual premium extras
Dedicated group website

Central Hotel B&B or Pubstyle Accommodation
Foot Darts
Finger Food After Activity in Pub
Guestlist entrance into Top Night Club
Reserved table in nightclub
All the usual premium extras
Dedicated group website

Central Hotel B&B or Pubstyle Accommodation
Last Man Standing
Finger Food After Activity in Pub
Guestlist entrance into Top Night Club
Reserved table in nightclub
All the usual premium extras
Dedicated group website

Central Hotel B&B or Pubstyle Accommodation
Footgolf
Finger Food After Activity in Pub
Guestlist entrance into Top Night Club
Reserved table in nightclub
All the usual premium extras
Dedicated group website

Central Hotel B&B or Pubstyle Accommodation
Bowling Session
Finger Food After Activity in Pub
Guestlist entrance into Top Night Club
Reserved table in nightclub
All the usual premium extras
Dedicated group website

Central Hotel B&B or Pubstyle Accommodation
Clay Shooting
Finger Food After Activity in Pub
Guestlist entrance into Top Night Club
Reserved table in nightclub
All the usual premium extras
Dedicated group website

Central Hotel B&B or Pubstyle Accommodation
Finger Food After Activity in Pub
Guestlist entrance into Top Night Club
Reserved table in nightclub
All the usual premium extras
Dedicated group website

Central Hotel B&B or Pubstyle Accommodation
Laser Combat Session
Finger Food After Activity in Pub
Guestlist entrance into Top Night Club
Reserved table in nightclub
All the usual premium extras
Dedicated group website

Central Hotel B&B or Pubstyle Accommodation
Outdoor Go Karting Grand prix
Finger Food After Activity in Pub
Guestlist entrance into Top Night Club
Reserved table in nightclub
All the usual premium extras
Dedicated group website

Central Hotel B&B or Pubstyle Accommodation
White Water Rafting Session
Finger Food After Activity in Pub
Guestlist entrance into Top Night Club
Reserved table in nightclub
All the usual premium extras
Dedicated group website

Central Hotel B&B or Pubstyle Accommodation
Paintballing Session
Finger Food After Activity in Pub
Guestlist entrance into Top Night Club
Reserved table in nightclub
All the usual premium extras
Dedicated group website