Stag Party Galway
So, you're saying you're the best man and got the best ideas for your lad's last day of freedom. That's grand, congratulations, you deserve an award! But, have you heard of a Stag Party Galway? If not, you're in for a treat! We'll be giving you the best tips and tricks on how you can experience the real Stags in Galway. Heads up – It's better than winning on a scratchcard.
We prepare a survey to kick-start your  Galway stag  with  fascinating  ideas!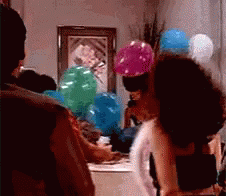 listen up! If you're planning a stag party in Galway, Ireland, you're in for a rip-roarin' good time! Galway, the land of leprechauns and laughter, is the perfect place to celebrate your mate's last hurrah before he's tied down for good. So grab your lucky clovers and let's dive into the craic-filled world of stag party adventures in Galway, where the pints flow like water and the banter is as quick as a leprechaun's wit. Get ready for accommodation fit for kings, pub crawls that'll have you singing in the streets, nightclubs that'll make your head spin, sightseeing tours that'll leave you gobsmacked, and sports activities that'll get your adrenaline pumpin' faster than a leprechaun on a sugar rush!
Stag Party Accommodation
First things first, you need a place to rest those hangover-hammered heads. Galway has more accommodation options than you can shake a shillelagh at! Whether you fancy a fancy hotel, a cozy cottage, or a self-catering apartment where you can whip up a proper Irish fry, Galway has it all. Just remember, a good location is key, so you're never too far from the action or stumble-home distance from the pubs!
Stag Party in Pub Crawls
Raise Your Glasses, Lads! Now, let's talk about the main event: the pub crawls! Galway's pubs are as lively as a jig at a ceilidh. The craic is mighty, the pints are mighty too, and the music will have you clapping your hands and stomping your feet. Join a pub crawl tour and prepare for a night of mischief, laughter, and making memories you'll struggle to remember the next day. Keep an eye out for the pub with the friendliest locals, the one with the best Irish trad music, and the hidden gem where the barman tells the best stories. Sláinte!
Nightclubs Stag
Dancing 'til You Drop (or Can't Stand Straight!) When the pubs close, and the moon is high, it's time to hit the nightclubs, lads. Galway's nightlife scene is as electric as a lightning storm on the Cliffs of Moher. Move those stag party feet to the beat of the music, and don't be afraid to show off your finest dance moves. Just remember, a stag party dance-off is practically mandatory, so don't hold back! And if you need a little liquid courage, there's always the Irish whiskey to give you an extra jig in your step.
Sightseeing Tours
Gettin' to Know Galway's Charms: Now, don't spend all your time indoors, lads. Galway has more to offer than just pubs and clubs. Take a breather and explore the city's rich history and stunning landscapes on a sightseeing tour. From the medieval wonders of Galway's city center to the breathtaking beauty of the Aran Islands, you'll be in awe of Ireland's charms. And hey, if you spot a leprechaun along the way, don't forget to ask for that pot of gold!
Sport Activities For a Galway stag
Go Wild, Stag Party Style! If you're after some stag party adventure, Galway won't disappoint. Get your blood pumping with thrilling sports activities. Try your hand at kayaking on the wild Atlantic waves, go on an exhilarating coasteering expedition, or channel your inner Robin Hood with some archery
If you're feeling adventurous, take a walk along the promenade in Salthill and do a cold morning swim in the freezing waters of the Atlantic. Or, if you're more of a landlubber, check out the street performers on Shop Street. (Just watch, don't be stealing the show!)
There's no doubt stag party Galway may be a bit wild and unpredictable, but that's what makes it so charming. It's a city full of character and quirkiness, and once you visit, you'll never want to leave. Just make sure to bring a raincoat and an open mind!
Central Self Catering Apartment
Goggle Soccer
Finger Food After Activity in Pub
Guestlist Entrance into Top Night Club.
Reserved table in nightclub
1 round of shots in nightclub
All the usual premium extras
Dedicated group website

Central Self Catering Apartment
Shocker Soccer
Finger Food After Activity in Pub
Guestlist Entrance into Top Night Club.
Reserved table in nightclub
1 round of shots in nightclub
All the usual premium extras
Dedicated group website

Central Hotel B&B or Self-Catering Accommodation
Boat Tour
Finger Food After Activity in Pub
Guestlist Entrance into Top Night Club
Reserved table in nightclub
All the usual premium extras
Dedicated group website

Central Hotel B&B or Self-Catering Accommodation
PowerBallz
Finger Food After Activity in Pub
Guestlist Entrance into Top Night Club
Reserved table in nightclub
All the usual premium extras
Dedicated group website

Central Hotel B&B or Self-Catering Accommodation
Escape Room Activity
Finger Food After Activity in Pub
Guestlist Entrance into Top Night Club
Reserved table in nightclub
All the usual premium extras
Dedicated group website

Central Hotel B&B or Self-Catering Accommodation
Foot Darts
Finger Food After Activity in Pub
Guestlist Entrance into Top Night Club
Reserved table in nightclub
All the usual premium extras
Dedicated group website

Central Hotel B&B or Self-Catering Accommodation
Outrageous Games
Finger Food After Activity in Pub
Guestlist Entrance into Top Night Club
Reserved table in nightclub
All the usual premium extras
Dedicated group website

Central Hotel B&B or Self-Catering Accommodation
Stag Attack Activity
Finger Food After Activity in Pub
Guestlist Entrance into Top Night Club
Reserved table in nightclub
All the usual premium extras
Dedicated group website

Central Hotel B&B or Self-Catering Accommodation
Team Building
Finger Food After Activity in Pub
Guestlist Entrance into Top Night Club
Reserved table in nightclub
All the usual premium extras
Dedicated group website

Central Hotel B&B or Self-Catering Accommodation
Archery Tag
Finger Food After Activity in Pub
Guestlist Entrance into Top Night Club
Reserved table in nightclub
All the usual premium extras
Dedicated group website

Central Hotel B&B or Self-Catering Accommodation
Rugby Golf
Finger Food After Activity in Pub
Guestlist Entrance into Top Night Club
Reserved table in nightclub
All the usual premium extras
Dedicated group website

Central Hotel B&B or Self-Catering Accomodation
Coasteering
Finger Food After Activity in Pub
Guestlist Entrance into Top Night Club
Reserved table in nightclub
All the usual premium extras
Dedicated group website

Central Hotel B&B or Self-Catering Accomodation
Laser Combat
Finger Food After Activity in Pub
Guestlist Entrance into Top Night Club
Round of shots in nightclub
All the usual premium extras
Dedicated group website

Central Hotel B&B or Self-Catering Accomodation
Archery
Finger Food After Activity in Pub
Guestlist Entrance into Top Night Club
Round of shots in nightclub
All the usual premium extras
Dedicated group website

Central Hotel B&B or Self-Catering Accomodation
Orienteering
Finger Food After Activity in Pub
Guestlist Entrance into Top Night Club
Round of shots in nightclub
All the usual premium extras
Dedicated group website

Central Hotel B&B or Self-Catering Accommodation
Gaelic Games Experience
Finger Food After Activity in Pub
Guestlist Entrance into Top Night Club
Round of shots in nightclub
All the usual premium extras
Dedicated group website

Central Hotel B&B or Self-Catering Accommodation
Kayaking
Finger Food After Activity in Pub
Guestlist Entrance into Top Night Club
Reserved table in nightclub
All the usual premium extras
Dedicated group website

Central Hotel B&B or Self-Catering Accommodation
Go Karting (Indoor)
Finger Food After Activity in Pub
Guestlist Entrance into Top Night Club
Reserved table in nightclub
All the usual premium extras
Dedicated group website

Central Hotel B&B or Self-Catering Accommodation
Foot Darts
Finger Food After Activity in Pub
Guestlist Entrance into Top Night Club
Round of shots in nightclub
All the usual premium extras
Dedicated group website

Central Hotel B&B or Self-Catering Accommodation
The Great Escape Rooms
Finger Food After Activity in Pub
Guestlist Entrance into Top Night Club
Round of shots in nightclub
All the usual premium extras
Dedicated group website

Central Hotel B&B or Pubstyle Accomodation
Last Man Standing
Finger Food After Activity in Pub
Guestlist Entrance into Top Night Club
Round of shots in nightclub
All the usual premium extras
Dedicated group website

Central Hotel B&B or Self-Catering Accommodation
Connemara Pub Tour with transport and 5 x €5 vouchers
Finger Food After Activity in Pub
Guestlist Entrance into Top Night Club
Reserved table in nightclub
All the usual premium extras
Dedicated group website

Central Hotel B&B or Self-Catering Accomodation
Finger Food After Activity in Pub
Dog Race track Entry
Guestlist Entrance into Top Night Club
Reserved table in nightclub
All the usual premium extras
Dedicated group website

Central Hotel B&B or Self-Catering Accommodation
Paintballing Session
Finger Food After Activity in Pub
Guestlist Entrance into Top Night Club
Round of shots in nightclub
All the usual premium extras
Dedicated group website

Central Hotel B&B or Self-Catering Accommodation
Go Karting Grand prix with 1st, 2nd and 3rd place
Finger Food After Activity in Pub
Guestlist Entrance into Top Night Club
Reserved table in nightclub
All the usual premium extras
Dedicated group website

Central Hotel B&B or Self-Catering Accommodation
2 Hours Pureskill Sports
Finger Food After Activity in Pub
Guestlist Entrance into Top Night Club
Round of shots in nightclub
All the usual premium extras
Dedicated group website

Central Hotel B&B or Self-Catering Accommodation
Clay shooting
Finger Food After Activity in Pub
Guestlist Entrance into Top Night Club
Reserved table in nightclub
All the usual premium extras
Dedicated group website

Central Hotel B&B or Self-Catering Accommodation
Bumper Football Session
Finger Food After Activity in Pub
Guestlist Entrance into Top Night Club
Round of shots in nightclub
All the usual premium extras
Dedicated group website

Central Hotel B&B or Self-Catering Accommodation
Dodgeball Session
Finger Food After Activity in Pub
Guestlist Entrance into Top Night Club
Round of shots in nightclub
All the usual premium extras
Dedicated group website