WIN – Tickets to a Preview Screening of A FEW BEST MEN
When does A FEW BEST MEN open in Irish cinemas?
A.) 20th November 2012
B.) 31st August 2012
C.) 30th March 2013
[contact-form-7 id="5379″ title="Few Best Men Contest"]
Prepare to meet the worst best men ever in the outrageous comedy A FEW BEST MEN. When David (Xavier Samuel) journeys to Australia to marry the love of his life, Mia, he invites his three best mates – Graham (Kevin Bishop), Luke (Tim Draxl) and Tom (Kris Marshall) – to travel with him. They aren't too impressed at the thought of losing their best friend to married life on the other side of the world but resolve to give him a send-off to remember. After a final carnage-filled stag night the big day arrives and the trio of ill-prepared best men end up giving a whole new meaning to the phrase 'for better or worse' as a chaos-filled wedding, complete with a deranged drug dealer, a cross-dressing sheep and possibly the most offensive best man's speech of all time, threaten to derail the marriage before it's even begun. Also starring Bridesmaids' Rebel Wilson and Olivia Newton-John as you've never seen her before – as David's champagne-guzzling, man-eating mother-in-law to be. WATCH THE TRAILER HERE
A FEW BEST MEN hits Irish Cinemas 31st August 2012.
We have 10 double tickets to give away to a preview screening of A FEW BEST MEN at Cineworld, Parnell Street, Dublin 1 on Tuesday 28th August, preceded by a drinks reception in the Woolshed Baa & Grill from 7.00p.m. Simply answer the question correctly to be entered into the draw. Competition closes Friday 24th August.
Competitions are open to everyone other than employees of stagit.ie, their agencies or families.
If the winner is unable to receive the prize, unless stated within the individual competition, they can be transferred to a friend or family member.
The winner must claim the prize within 24 hours of being notified. The onus lies with the entrants to ensure they have a valid telephone number & email address with their uLike accounts.
If the winner does not claim the prize within 24 hours of being notified, they will forfeit the prize.
Stagie.ie decision is final and no correspondence will be entered into. Entries that do not comply in full with these rules will be disqualified.
No cash alternatives will be offered.
Competitions may be entered once unless otherwise stated.
Entry to competitions may be age restricted – e.g. over 18s concert, age appropriate DVDs or games.
The Best Things About Drinking Beer and Microbreweries
Real men drink beer! Virtually all men will say that and believe that. Jimmy from Men's Health went further and even said that beer is more than just beer. It also serves as a marker for where we've been, where we are, and where we're headed.
As stag parties go, stags know that a stag party is never complete without a whole lot of pints of beer. As a matter of fact, it is quite common to have stag parties that involve partying until the wee hours of the morning while drinking and dancing.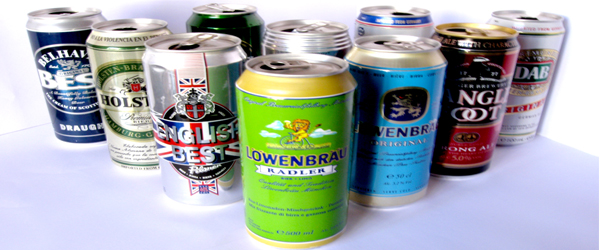 Beer Is Not That Bad
Though anything taken in excess can be a bad thing, drinking a few pints beer is not necessarily bad. In fact, it does wonders to one's brain. A recent study made at the University of Illinois in Chicago shows that drinking alcohol can actually increase a person's creativity and problem solving skills.
The researchers devised a bar game wherein 40 men were given three words and they were asked to think of a fourth word that will fit the pattern. 20 of those men were given 2 pints of beer and the other 20 got nothing.
The result shows that those who drank 2 pints of beer managed to solve 40% more of the problems compared to those who did not take anything. What's more is that those who imbibed finished the problems in 12 seconds. Those who did not drink anything took a bit longer with 15.5 seconds.
It is interesting to note that people used to believe that alcohol muddles the mind and can block analytical thinking. Based on the results, that is not true. Though alcohol makes it worse for people to work with memory tasks, they become better at creative problem solving.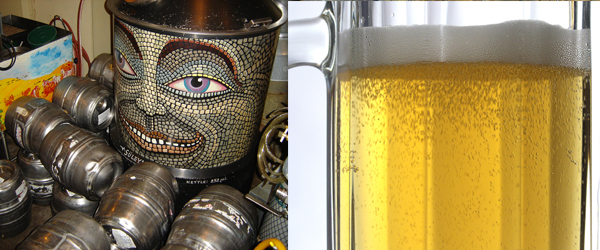 What Is a Brewpub or Microbrewery?
What is a microbrewery? As opposed to distilleries that mass produce beer, microbreweries only produce limited amounts of beer. A brewpub is a form of a microbrewery that is quite popular in Germany, Britain, and other European countries.
Brewpubs are usually restaurants and pubs that brew beer on the premises. A number of these brewpubs have been around for hundreds of years. In the UK, men became involved in brewing and even organized themselves into guilds just like the Brewers Guild in London which has been around since 1342.
In Ireland, during the early 19th century, there were already more than two hundred breweries in the country. Fifty five of those were found in Dublin. Sadly, that number dwindled down to twelve breweries. Still, microbreweries and brewpubs still exist like Biddy Earl, the Franciscan Well Brewpub, Porterhouse, and more.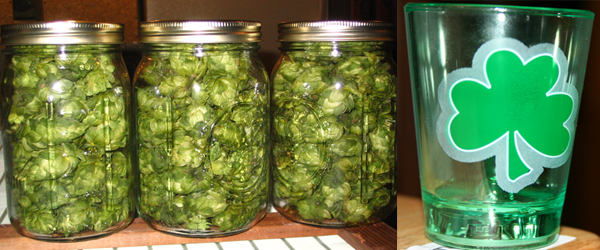 Mass Produced Beer vs. Microbreweries
Different types of beer from microbreweries and brewpubs have their own appeal which is why such establishments are more popular. So, what's so good about beer from a microbrewery? Beer made at a microbrewery has several characteristics that make it much better.
First of all, beer is guaranteed fresh. As opposed to mass produced or bottled beer, the beer from brewpubs or microbreweries does not go through so many processes to prolong shelf life. Hence, it is fresh, higher quality, and even healthier.
Usually, these smaller breweries tend to experiment more as well since only small quantities are made daily. For this reason, beers they produce are more varied and stronger to boot! Many people can say that it also has less of a hangover compared to bottled beer. However, bear in mind that anything taken in excess can still leave you with a hangover.
Traditions and Changes in Stag Dos Over the Years
A stag party is sometimes referred to as a stag night or stag do. Such an event is held so that men who are about to get married can fully enjoy their last moments of freedom. This is traditionally held on the night before the wedding. However, tradition has somehow changed over the years. These days, that is no longer the case as it can take place at any time before the wedding. Moreover, even though those last moments of freedom are still practiced in many different countries, it is celebrated in different ways.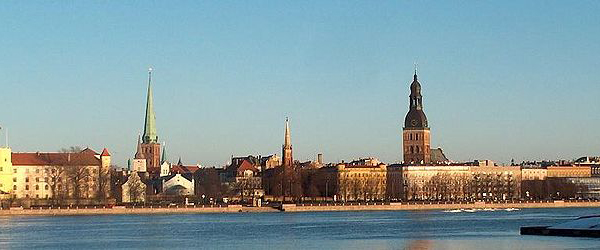 In the UK, it is becoming more common for a stag party to last for more than just one night. This is why the phrase "stag weekend" became quite popular. A stag weekend in like a mini holiday for the group as they enjoy various day time activities in addition to their stag location's nightlife.
Now, there are many budget airlines. Combined with affordable packages, there are stags choose to go to other countries. Some of the more popular international destinations include Krakow, Riga, and Prague. This change in tradition is part of the reason why the stag industry has been growing.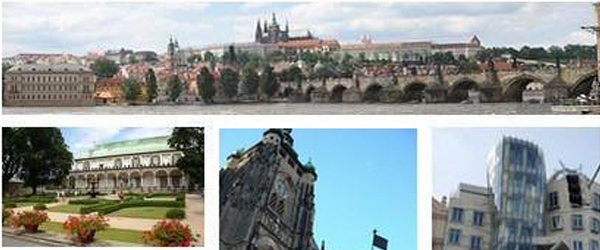 Traditions That Did Not Really Change
Stag dos will always involve activities that are beyond common social gathering and party ingredients. It is common for a stag do to include activities such as drinking alcohol, gambling, going to a strip club or hiring a stripper. Up to now, there are still some stags that believe their stag do will not be complete without some lap dancing.
There are even some traditions that include like trials similar to fraternity hazing and pranks to play at the groom's expense. These are performed like a rite of passage from being a bachelor to becoming a more responsible husband.
Lap Dancing… Look but Do Not Touch
Lap dancing is an erotic dance. It is performed by a topless or naked dancer in a strip club. The dance can be performed just a few feet from the patron. It can also be performed in full contact. When the dancer is dancing in full contact, she sits on the patron's lap and grinds. Note that not all strip clubs allow that.
This form of entertainment has been around since the 1970s. It started when the New York's Melody Theater allowed the audience to participate and called it "Mardi Gras." This was developed further in San Francisco's Mitchell Brothers O'Farrell Theatre when the owners changed their policy and allowed dancers to sit naked on customers' laps for a one dollar tip. This evolved into lap dancing as we know it.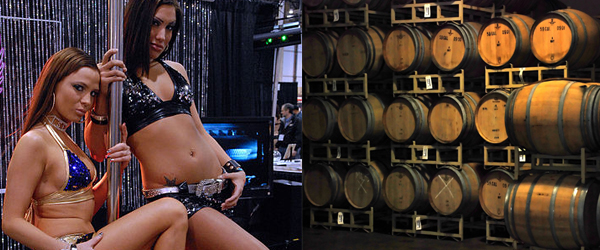 If you will be including this activity to your stag night, just make sure that the group behaves. Misbehaving can cause the whole group to be thrown out of the club. Furthermore, lap dancing already has a negative impact to society and culture. Studies have shown that the number of rapes and indecent assaults increased in places where such establishments are located.
Get Drunk and Have a Great Time
Stag parties are meant to be a lot of fun, but there are a number of things to keep in mind. First, if stag do pranks are involved, make sure that no one gets injured or worse. Second, activities for the event should be activities that the stag will approve of. Last, but not the least, it is alright to get drunk, but one should always be responsible for their behavior during their drunken state.
These days, a lot of companies in the stag industry offer affordable packages for a night out or a mini holiday weekend. You just have to choose the best location, activities, and have a great time.