The Stages Of Planning A Stag Party
The Ultimate Guide to Awesome Stag Party Ideas
Lad, we have something in common – Both of us have to prepare a proper send-off to the groom-to-be. You're the best man, so you have no choice, while we have been a seasoned veteran of stag parties who have seen it all! From the crazy to the downright bizarre, we've organized stag parties that have left the lads thanking us for years to come. Get yourself set for an incredible stag party, lads! We're about to pull off something truly epic with our stag party ideas!
At Stagit, we've gone above and beyond to compile a list of the most epic, mind-blowing, and downright brilliant stag party ideas for your enjoyment. (We're just too sound, we know!)
Grab a beer, a pen, a bit of paper and read on for some insight into the best-of-the-best of stag do ideas!
Stag Party Ideas: Themes
Here's the oldest trick in the book, but trust us, it still works like a charm! Not only will you stand out from the crowd (and be able to spot your drunk mate in a pink leotard from a mile away), but you'll also have a blast while you're at it. 
Pensioners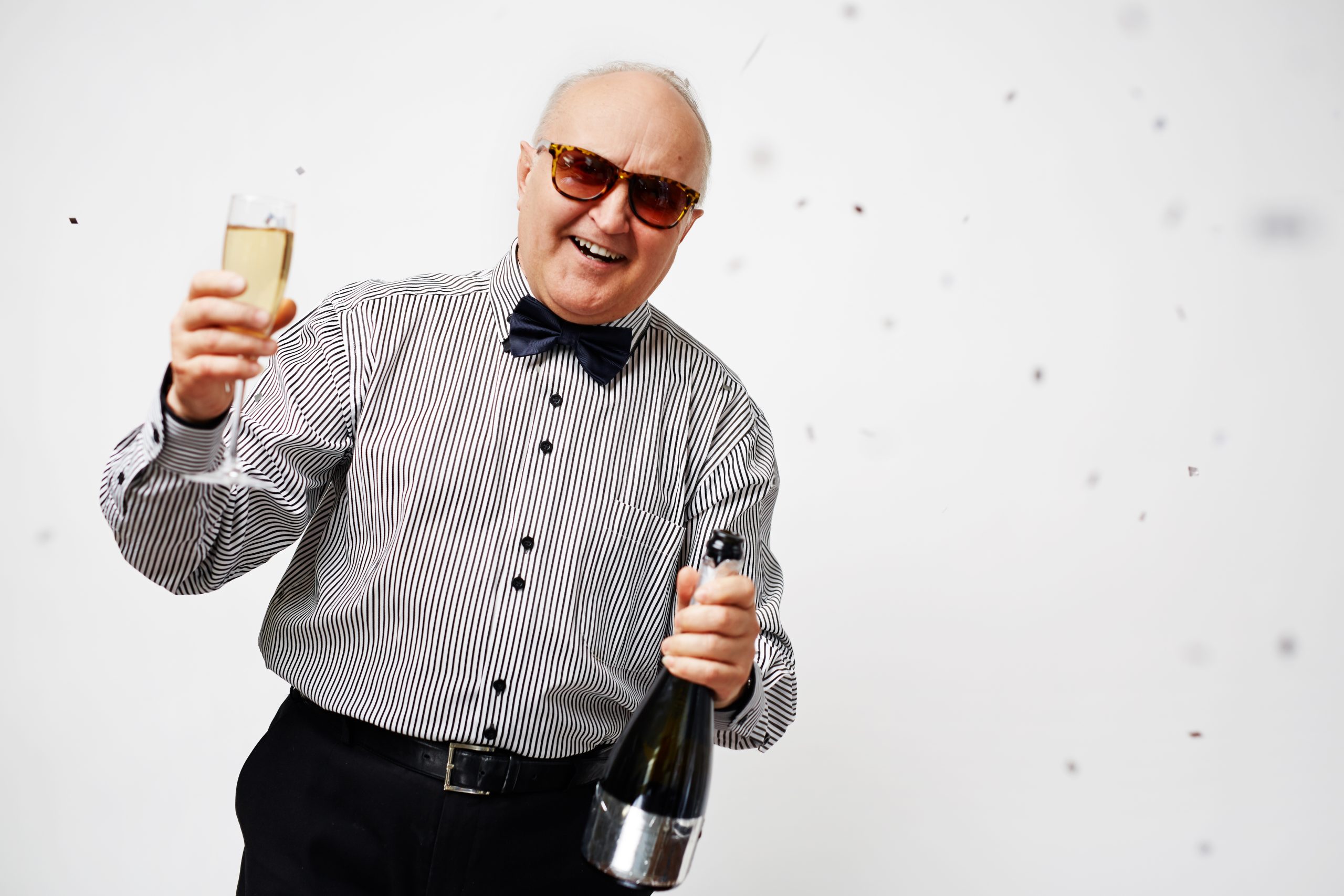 Here's an idea that's as simple as it is hilarious: dress up like your grandads! Nothing compares! All you'll need are some trouser-braces, loafers, a grandad jumper, a gray wig, and some old-man glasses. And if you really want to go all out, you can even get some stick-on mustaches. Before you know it, you and the lads will be a bunch of grandpas gone wild!
Eras
The fellas' fashion has taken a wild ride from dapper to bohemian to trendy over the past century, leaving us with plenty of eras to choose from for a theme.

If you're feeling fancy, go for some Al Capone suits and stogies for that 1920s vibe, or rock some floral bell-bottoms for a groovy 70s look. The options are limitless, lads!
Superheroes
Who needs a cape when you have a stag party? Embrace your inner superhero with this epic theme! Whether you're a fan of Spiderman or Batman, Captain America or Iron Man, there's a superhero costume out there for everyone.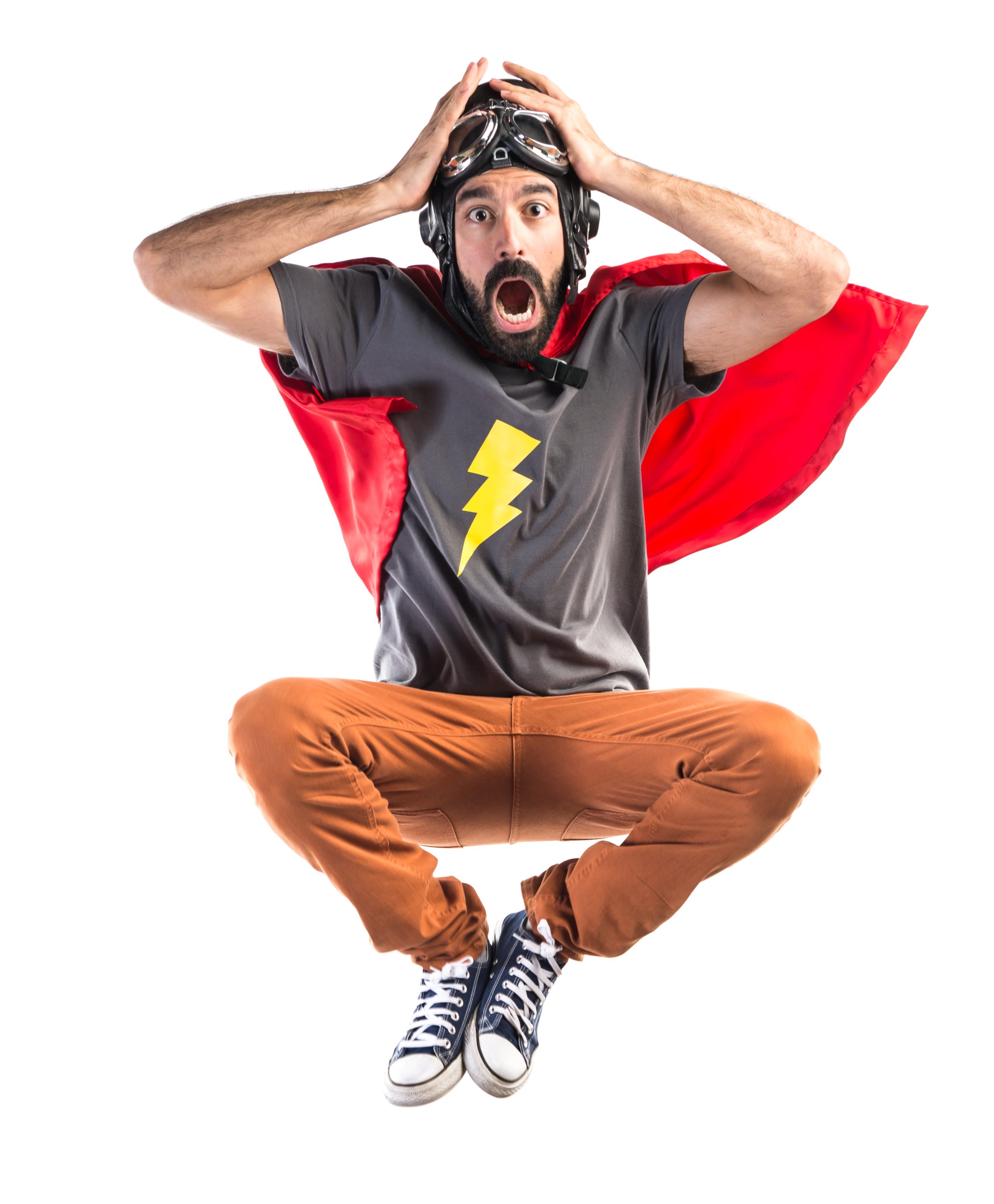 Just make sure you don't go overboard with the heroic antics – we don't want to see any flying attempts off the hotel balcony after a few pints. Save the heroics for the dance floor and show off your moves instead!
Lumberjacks 
This theme is a winner in terms of simplicity, affordability, and fun.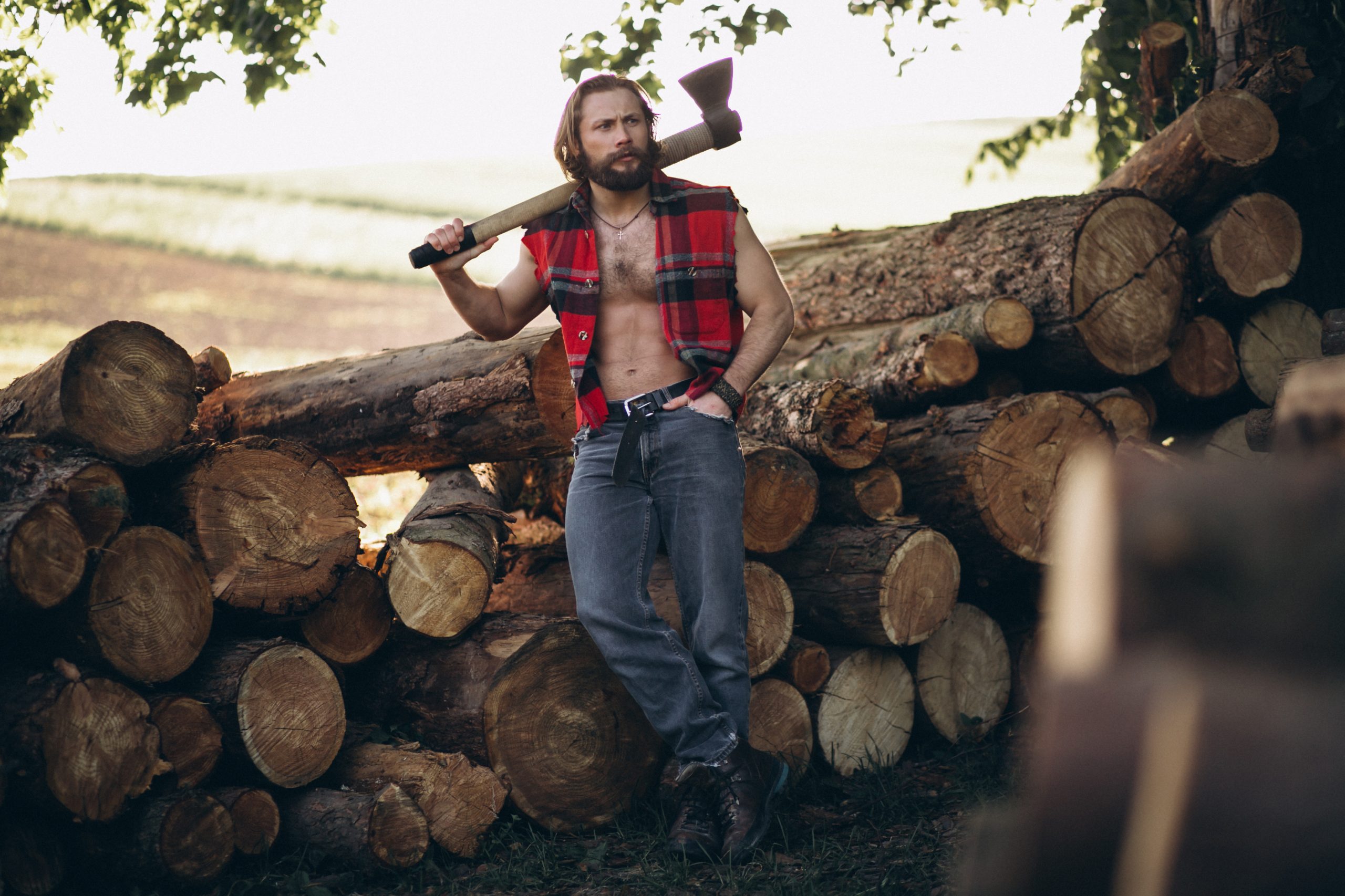 All you need are some fake beards, rubber axes, wooly hats, plaid shirts, and boots – and there you have it! A group of rugged lumberjacks ready to chop some wood and then hit the pubs for a wild night.
Suit up! 
Get ready to suit up, boys! This theme is all about dressing to impress and feeling like the kings of the world. No judgment here, but it's not about being a fan of How I Met Your Mother because suiting up is always a good idea.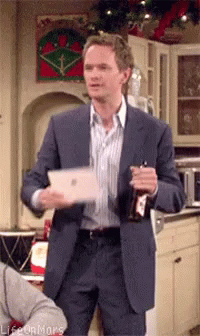 All you need is a sharp suit, dress shoes, and a killer attitude. And if you want to take it to the next level, throw in some fancy whiskey tumblers, personalized invitations, and cigars for that extra touch of class.
Stag Party Ideas: Activities
Idea #1: Foodie weekend
No matter where you go in Ireland, there are sure to be plenty of delicious options for foodies. Just be sure to bring your appetite! We suggest you go to these towns to have a taste of Ireland's best stag party grubs!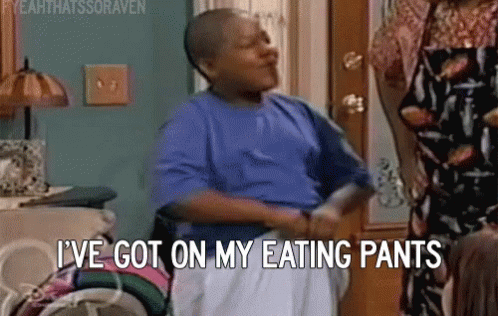 Galway

– Perfect for seafood lovers, head out to Kai, McDonagh's, and O'Grady's on the Pier. 

Cork

– serves everything from farm-to-table fare to international cuisine. Don't miss places like Paradiso, Electric, and The Cornstore.

Kilkenny

– Here you'll find the most hearty Irish dishes. Hop restaurants from Langton's, Kyteler's Inn to the Marble City Bar. 
Idea #2: Beer Masterclass 
The only way to a real Irish man's heart is booze. So, a beer masterclass is the way to go! You'll have a private session with a top-notch mixologist who will guide you through the art of beer-making. You'll get to taste all sorts of beer, learn about the botanicals that go into making them, and even try your hand at creating your own custom beer blend.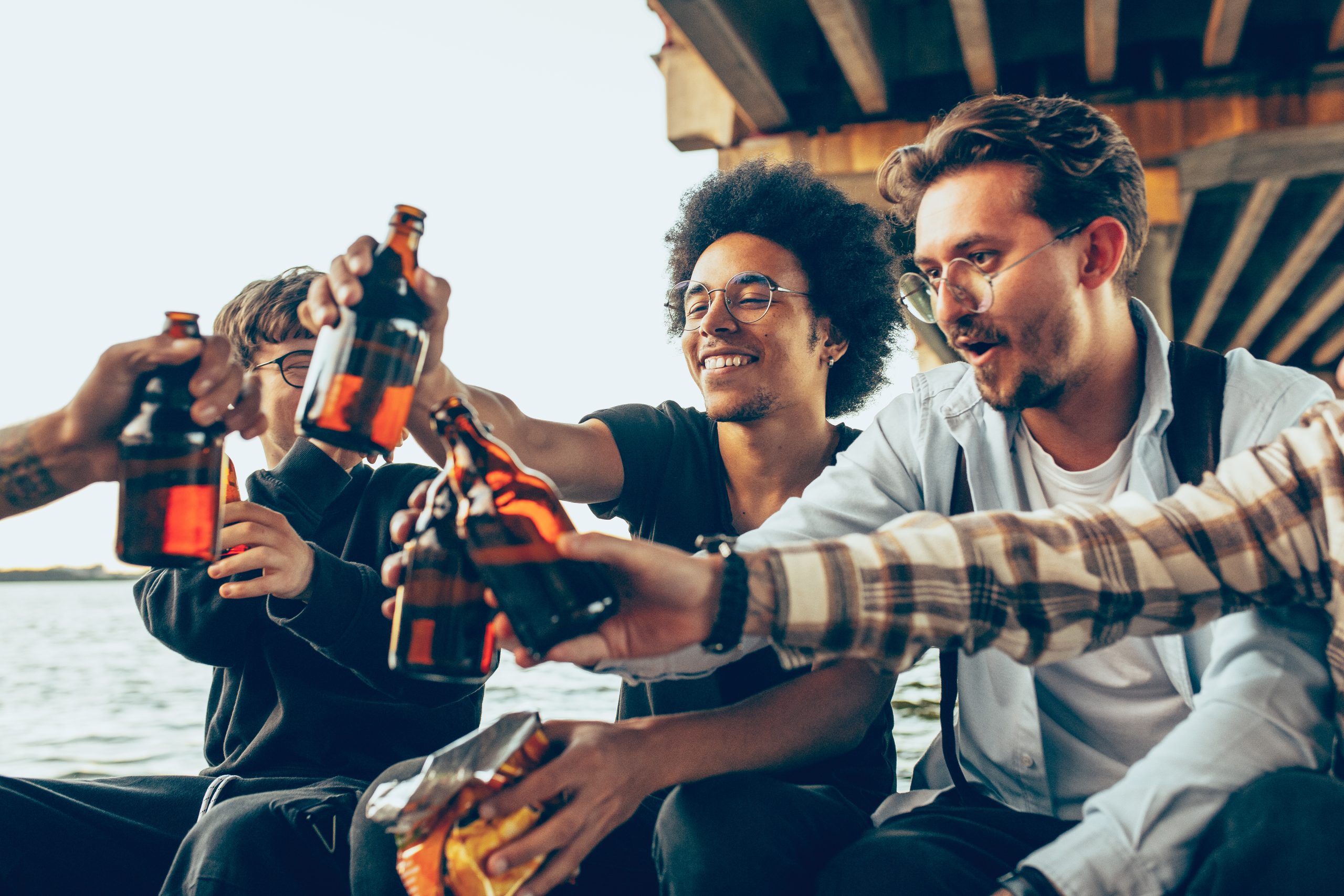 And here's the kicker – you get to play around with different garnishes and mixers to whip up some unique and delicious beer combos to share with your mates. It's like hitting a flock of pigeons with one stone. 
Idea #3: Escape Room & Ghost Tour 
You and your mates are locked in a room, after a few too many pints down at the pub. You need to use your noggin (or what's left of it) to solve puzzles and find a way out before time runs out. It's like a challenge of your wit and cunning, a battle of brainpower if you will.
Ghost Tour, on the flip side, involves exploring historical and spooky places while learning about the country's haunted past and supernatural folklore. You might visit creepy castles, eerie graveyards, or even underground vaults. It's a good test for the real vikings like you, ya?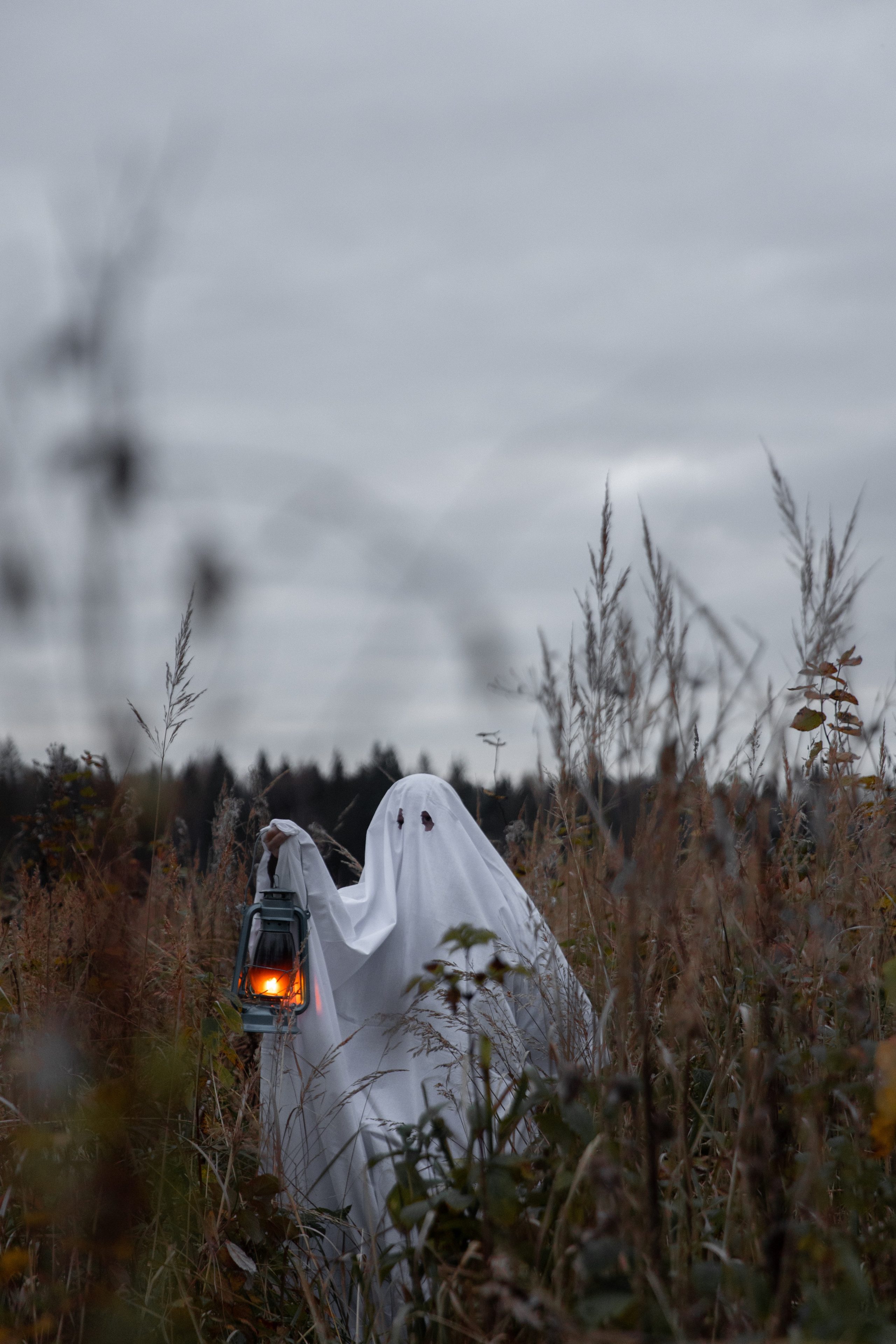 Stag Party Idea #4: Bubble Soccer & Shocker Soccer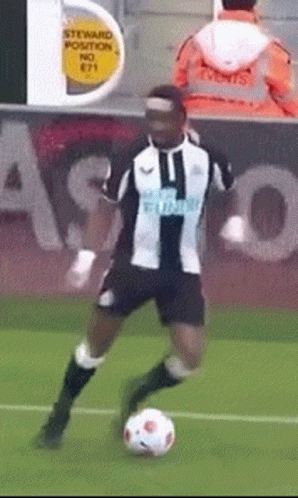 Picture this: you and your mates all suited up in giant inflatable bubbles, bouncing around the pitch like a pack of drunken leprechauns. It's like a game of football, but with a twist – you can bump, tackle, and knock each other over with no penalties! It's like the Wild West, but with more laughs and fewer six-shooters.
Here's the real twist of all game twists –  Shocker Soccer. It's not your regular football game, oh no! You won't be electrifying the ball like a thunderbolt, unless you're secretly Thor in disguise. Nay, instead we'll be strapping a wee device to your leg that'll give you a jolt of electricity, enough to make your knees go weak and flop about like a fish outta water.
Idea #5: Archery Tag
Anyone can go out for a pint or two, but why not kick it up a notch with some friendly competition? Enter Archery Tag – it's like darts, but with a bit more kick and a touch of danger. Ye get to shoot arrows at yer mates without causing any real harm. Sounds like a bit of a craic, doesn't it?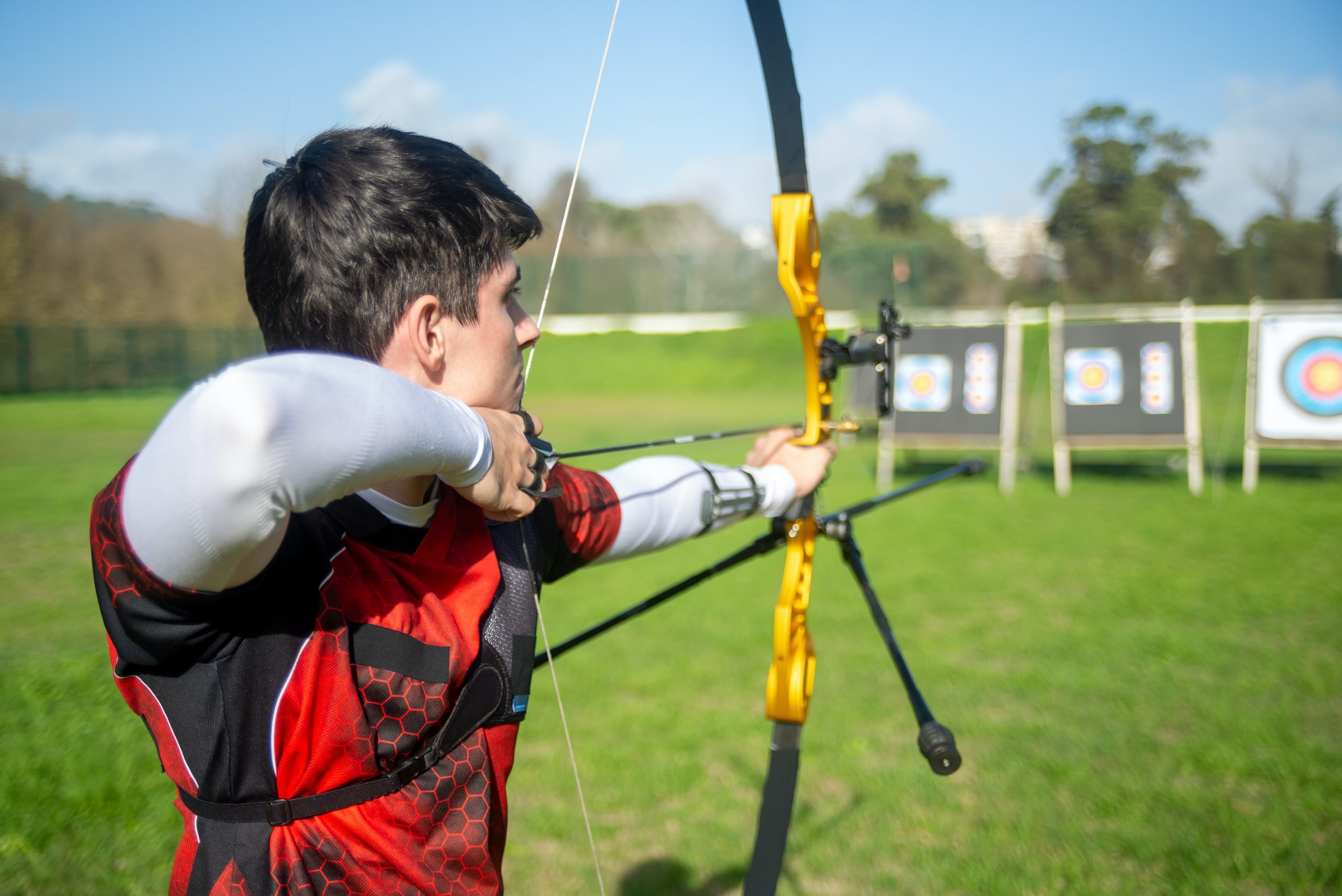 Imagine the laughs when your mate who thinks he's Robin Hood ends up hitting himself in the foot! Or the groom-to-be can't hit the broad side of a barn with his arrows! It's a grand laugh to watch the shock on their gob when they come to the realization that their talent wasn't all that it was cracked up to be!
Idea #6 Music Festival Weekend
It's time to sing your hearts out. Don't worry if you'd sound like a herd of sheep, Ireland is the best destination to have a musical weekend. All the Irish towns have their own music festivals like the ones in Kilkenny and Galway.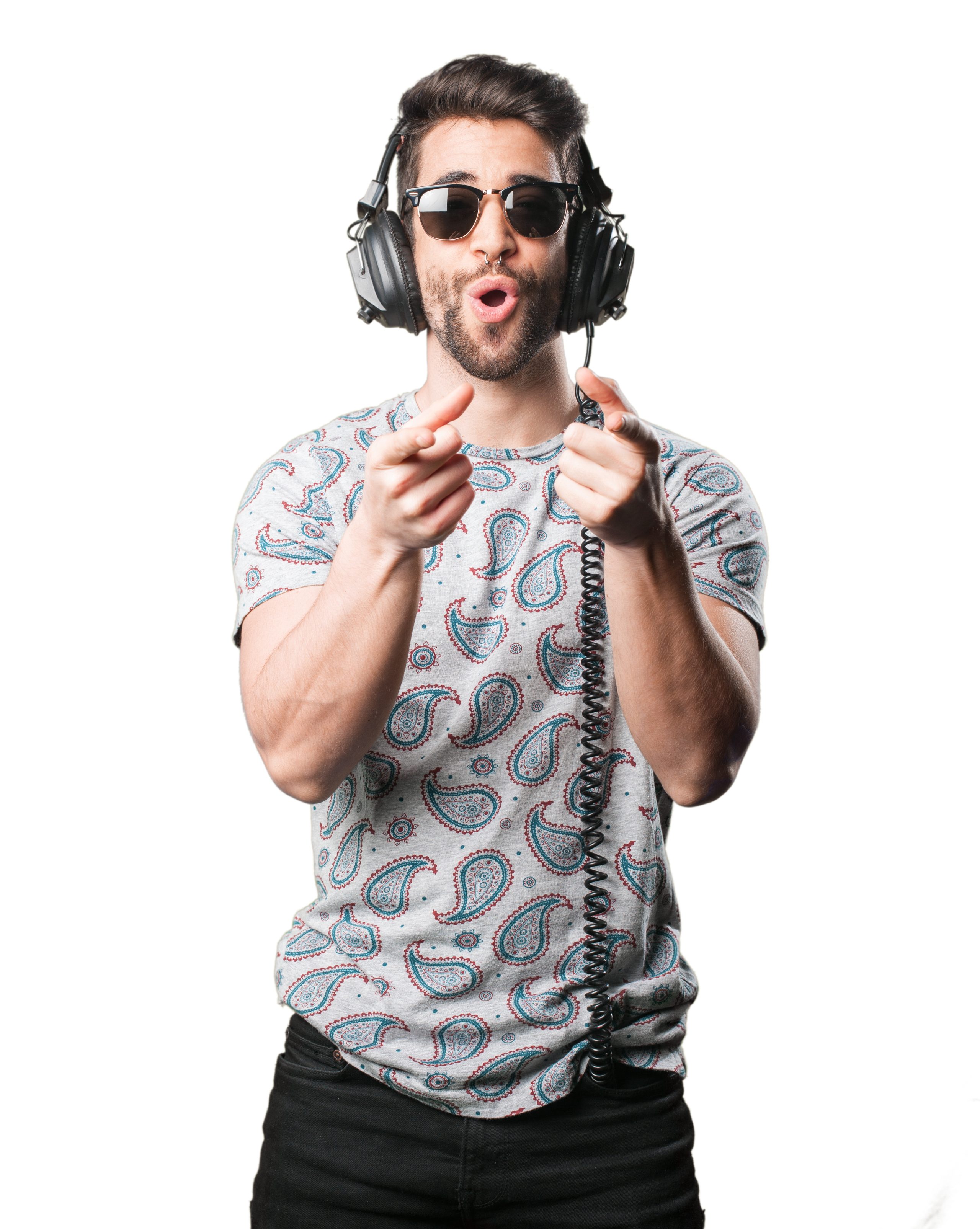 You can also try Silent Disco. That might not sound right, but it's the new stag party idea to enjoy a music festival weekend. If you haven't tried it, it's a dance party where the music is pumping, but the only sound you hear is the shuffling of feet and the occasional shout of excitement. It's through wireless headphones, instead of blasting from a traditional speaker system. Make sense now? 
Idea #7: Adventure Weekend 
Now, we're dropping the best so far – the adventure weekend. When it comes to an adventure weekend, the sky's the limit! Literally! Here's the list of the best stag party activities ye can try:
Quad Biking 
If you've never tried this, it's like riding a horse, only with an engine and without the risk of getting kicked in the head! If you try this with the whole lad, you'll be feeling like a bunch of wild stallions, only with helmets and a better sense of direction.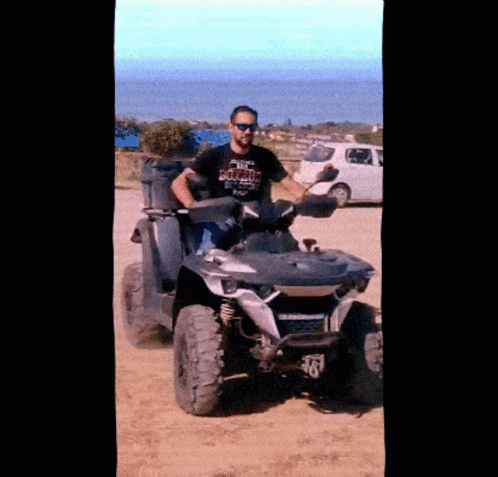 Trust us, quad biking is the perfect stag party idea.  Ireland has the most beautiful and rugged countryside in the world, and probably, the best way to see it is at the back of a quad bike? You'll be tearin' up hills, splashin' through streams, and dodgin' sheep like a pro in no time.
Paintballing
Here's a dream come true of every lad –  turning different locations into a battleground and shooting each other without getting hurt (too much, anyways.) But don't think that paintballing is just a free-for-all. Oh no, it takes skill, strategy, and a bit of luck to come out on top.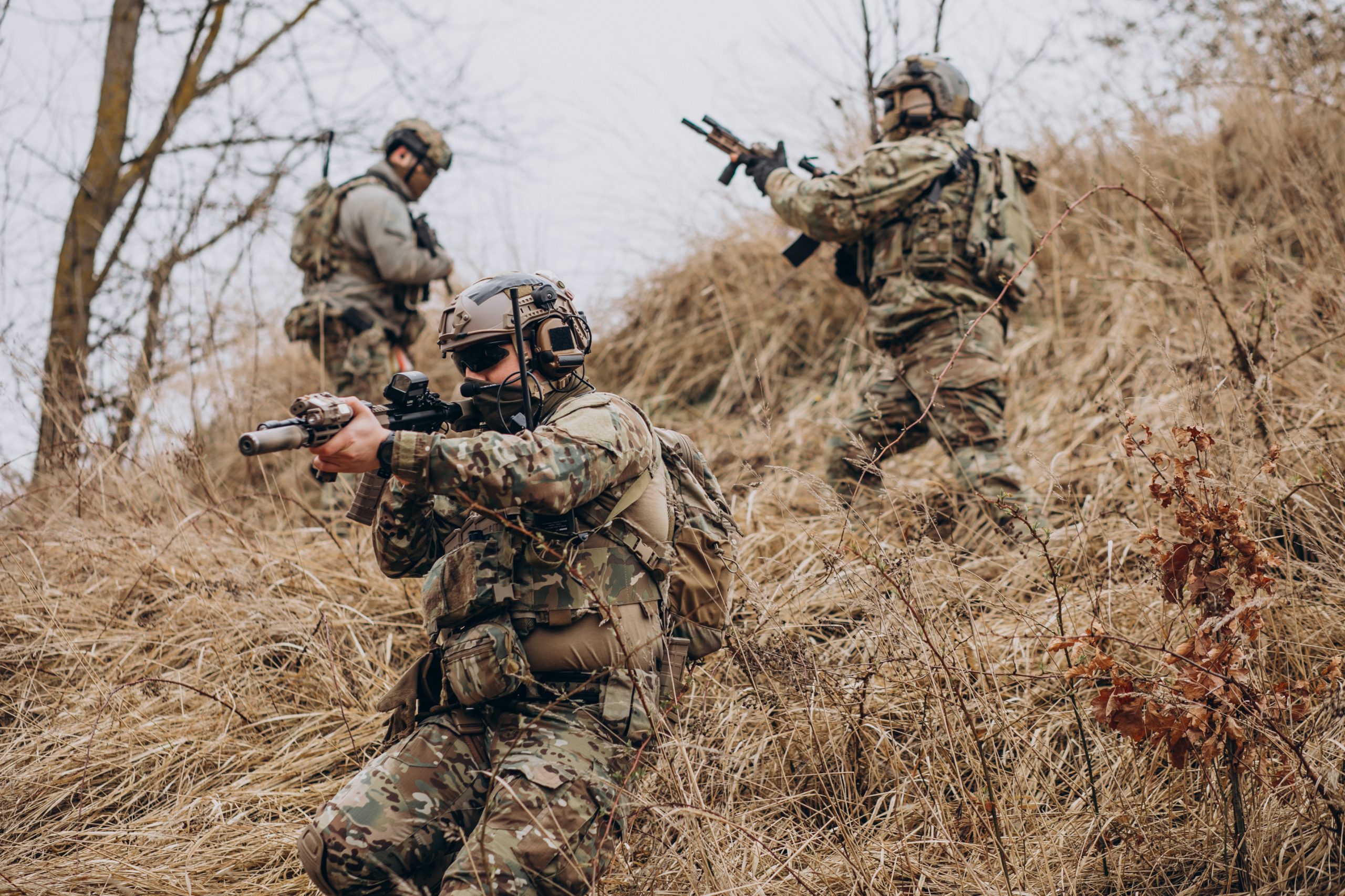 Treat it as a national team game – come up with a plan of attack, and be prepared to adapt on the fly. And if you're lucky enough to take out the stag himself, well let's just say that'll earn you some serious bragging rights.
White Water Rafting 
Here's another stag party idea for y'all. You'll be strapped into a rubber raft and hurtling down a river at breakneck speed. You'll be dodging rocks, riding waves, and praying you don't fall out like a bunch of maniacs.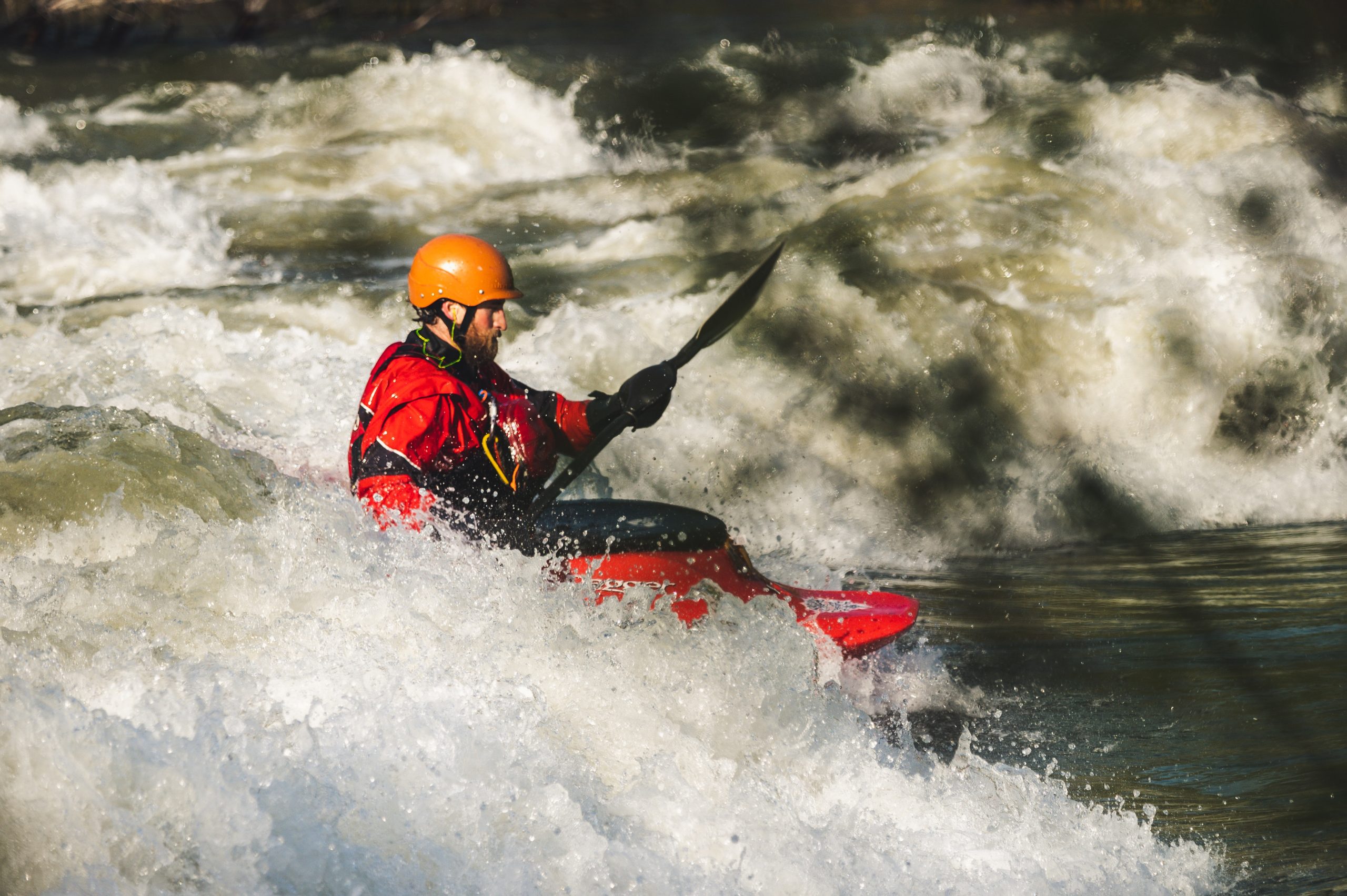 White water rafting is the perfect activity for a stag party in Ireland. We've got some of the most beautiful and rugged rivers in the world, and what better way to experience them than from the middle of the action? You'll be feeling like a true adventurer, paddling through rapids and getting splashed in the face like it's nobody's business.
Ziplining Adventure 
Got fear of heights? Face it while you bond with your mates. And experience the beauty of Ireland from a whole new perspective through Ziplining Adventure.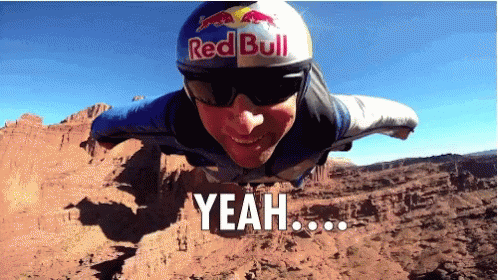 There are many great locations in Ireland for a ziplining adventure, including forests, mountains, and even over waterfalls. You and your mates will be harnessed up and guided by experienced instructors who will ensure your safety while also encouraging you to push your limits and have fun.
Idea #8 Team Games
Team games are the perfect stag party ideas for the adventurous lads out there. We've got a whole range of games that are designed to get your heart racing and your competitive spirit fired up. 
Rugby Golf
As the name suggests, it's a mash-up of the two sports, where you use your rugby skills to get your ball around the course. You'lll need to pass, kick, and even tackle your way to the hole, all while avoiding obstacles and competing against your mates. It's a test of both your physical prowess and your strategic thinking.
Foot Darts 
Have you heard of foot darts? It's a brilliant sport that mixes darts and soccer, where you kick a football at a massive inflatable dartboard. It's the perfect way to spend an afternoon with your mates, havin' a laugh and showing off your footie skills.
You can play all sorts of different variations of the game, from trying to get the longest shot to seeing who can rack up the highest score. And you can bet there's always a bit of banter and trash talk involved.
Gaelic Games Experience 
If you really wanna get a taste of Irish culture for a stag party idea, then there's nothing like a Gaelic games experience! You can try your hand at traditional sports like hurling, Gaelic football, and handball – all deeply rooted in Irish history and culture.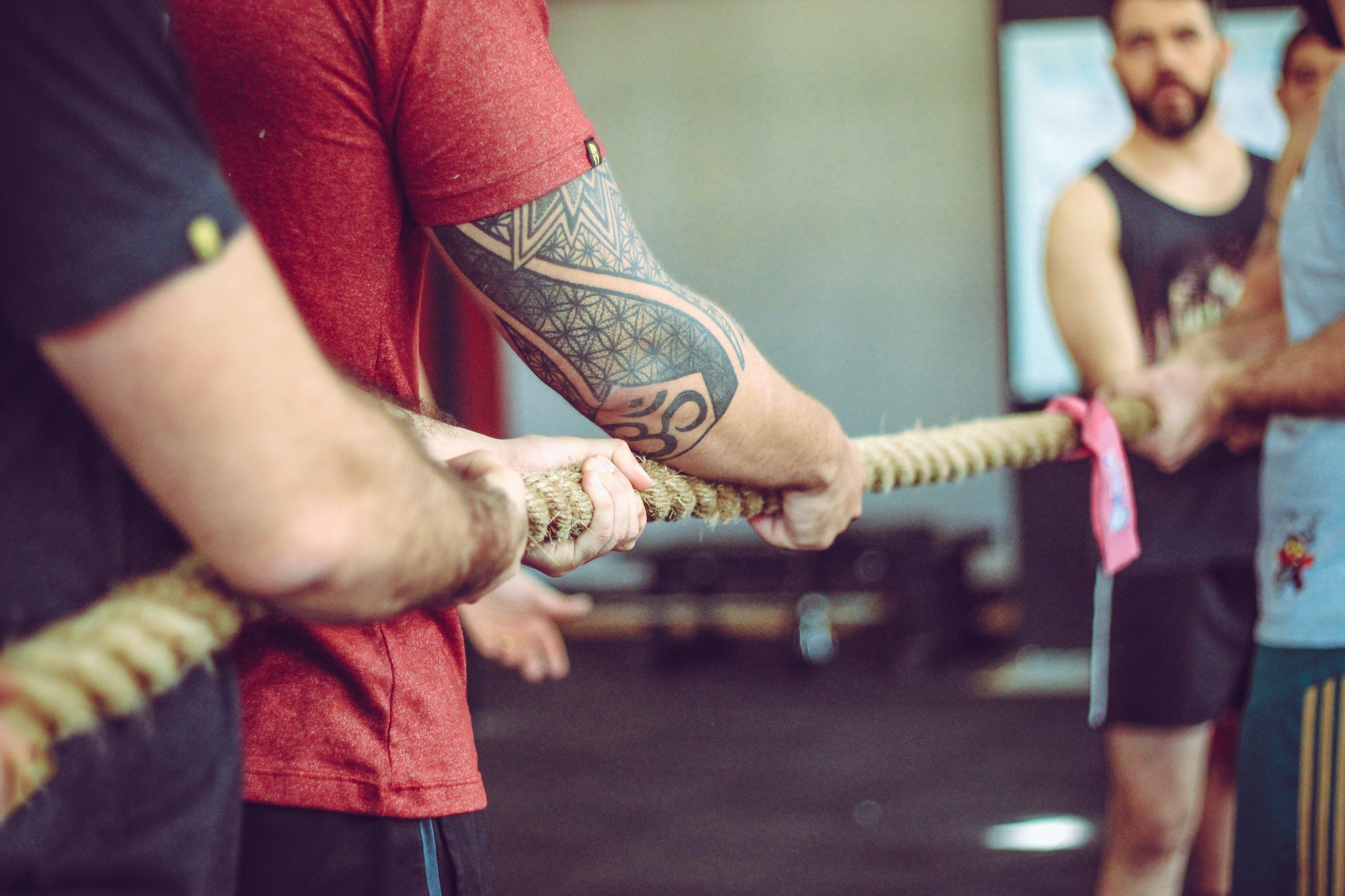 You'll get to learn the rules, practice your skills, and even go head-to-head against your mates in a friendly match. It's a chance to connect with the country's heritage and experience something truly authentic and unforgettable.
An adventure weekend is not just about the activities, but also about the craic that comes from stepping out of your comfort zone and challenging yourself to conquer your fears.
Stag Party Ideas: Location 
Going to a stag party is grand, but why limit yourself to your own backyard? There are so many other places to explore and get up to mischief in. We've scoured the country and picked out the best destinations that offer both culture and fun – and by fun, we mean deadly fun, lads!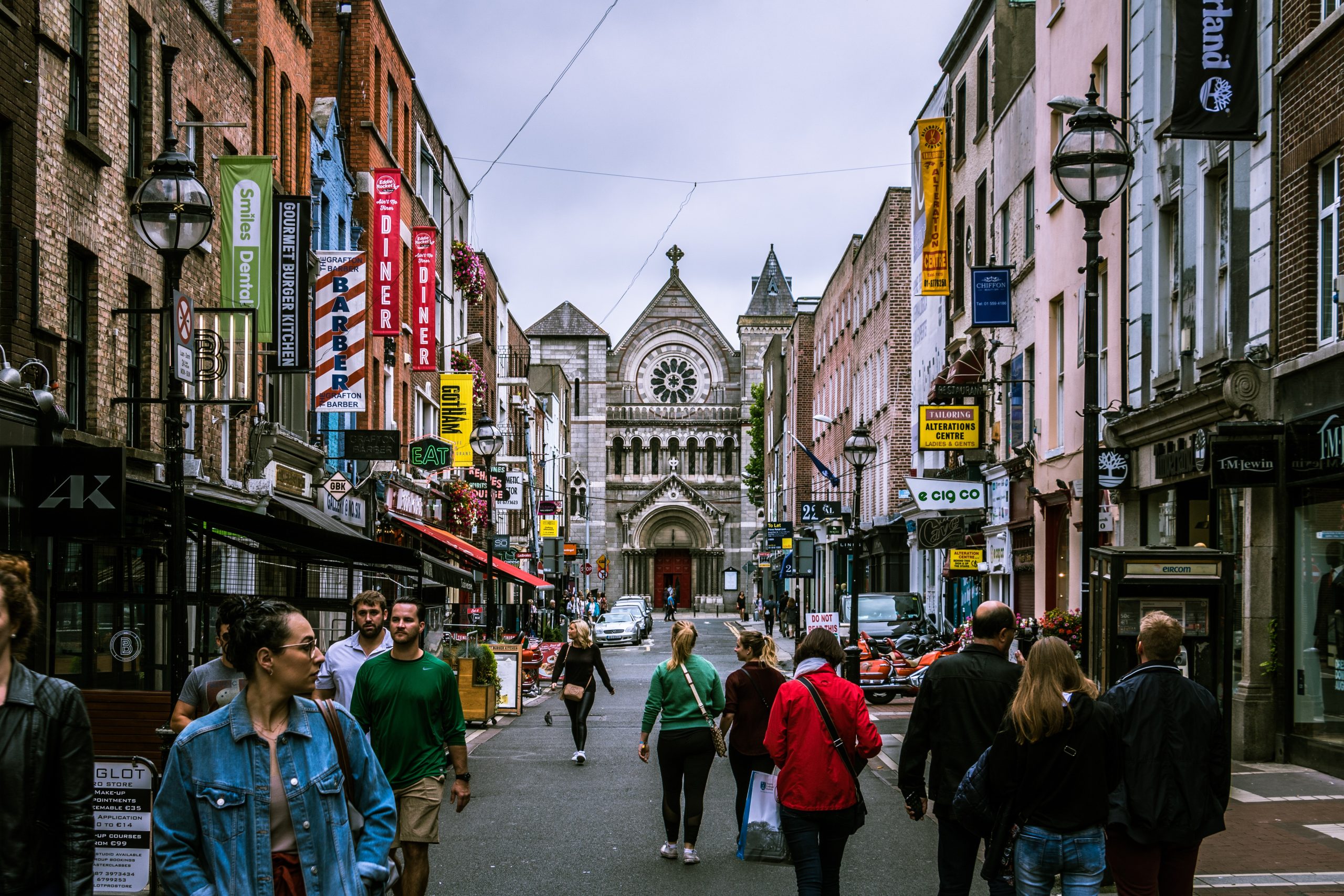 Stag Party Carrick on Shannon
Carrick on Shannon is the top dog when it comes to stag parties in Ireland, but it isn't for the weak livers! With a crazy amount of pubs, clubs, and bars, you'll need a GPS to navigate your way back to your hotel. And don't even get us started on the river-banks, which are just waiting for your stag party to bring on the boldness.
Check out Stagit's Carrick on Shannon packages here before you miss out on the ultimate stag weekend.
Stag Party Kilkenny
Kilkenny is known for one thing: stag parties. The city is crawling with lads dressed up in embarrassing costumes, singing "The Fields of Athenry" at the top of their lungs. And if you're lucky, you might even catch a glimpse of a groom-to-be being carried down John Street in a giant inflatable flute costume.
Not only that, but there's more to see and do in Kilkenny. Check out all our Stag Party Kilkenny packages here. 
Stag Party Galway
Galway has everything a lad could want – music, beer, and plenty of stag parties. It's a city where the pubs outnumber the people (Imagine the craic in here) You'll find lads stumbling out of pubs at all hours of the day and night, singing traditional Irish songs and slurring their words.
Ah, although it's a city of all the fun stuff, Galway is also a city of culture, with a rich history and plenty of museums and galleries to explore. Check all the grand stag party ideas in Galway here. 
Take this quick survey to get a realistic stag party idea for your fella. Don't worry, it literally takes a few clicks! 
Hey! Just before you go, here are some FAQs about a Stag Party Ireland you MUST read. 
FAQ
1. What's the best way to ensure that the stag party is unforgettable?
Make sure the groom-to-be is blindfolded and surprised at every turn! Just kidding (kind of), but planning unexpected activities and surprises throughout the weekend is a great way to keep everyone on their toes and make the experience unforgettable.
2. What kind of accommodation options are available for a stag party in Ireland?
Depending on your group's preferences and budget, you can try different accommodations for a Stag Party Ireland. Some popular choices include hostels, hotels, vacation rentals, and even castles. For a truly unique experience, you might consider renting a traditional Irish cottage or booking a stay at a luxury spa hotel.
3. What are some funny Irish drinking games that stag parties can play?
You should try "Never Have I Ever", where each person takes turns saying something they have never done before. If someone in the group has done it, they take a drink. Irish Poker is a grand stag party game where players take turns guessing whether the next card will be higher or lower than the previous one. If you guess wrong, you take a drink.
Stag Party Ideas: DIY Stag Do Survival Kit
Stag parties usually don't involve too much fuss; men tend to lean more towards the simplicity of going out and getting drunk, as opposed to putting any thought into frivolities such as party favours or decorations. While we at Stagit can respect this, we simply cannot ignore the fact that there's a massive amount of brilliant stag party ideas waiting to be put in motion. One such brilliant idea is the DIY Stag Do Survival Kit. For anyone who's been to a stag party, we all know they can get a little… chaotic. Drink gets spilled, lads go AWOL and everyone wakes up worse for wear. So, why not throw your boys together a mini survival kit to ensure they come out the other side of your stag party alive? As far as DIY stag party ideas go, this one is the cream-of-the-crop. It takes minimal effort but has maximum effect. Below, we've put together a list of suggestions for your survival kits.
Mini bottles of alcohol
Provide your pals with a tiny, shot-sized bottle of their individual favourite alcohol to add a personal touch! Or, pick something like Jagermeister, throw in a can of Red Bull each, et voila – Jagerbombs all round.
Cigars
Class it up and make your grooms-men feel like gangsters with a high-end cigar for each of them. Cigars are a fantastic little party favour for your guests to enjoy, and it'll make them feel special. You want the lads to feel special, don't you?!
Wet Wipes
For any sticky situations that may occur throughout the night, it's always good to keep a packet of wet wipes handy. Food dropping, drink spillage, vomit-related incidents… wet wipes are just common sense. They will also come in surprisingly useful for wiping the shame off your face the next morning when you can't crawl to the shower.
Condoms
This one's pretty self-explanatory. Don't be a fool and wrap your tool lads. What happens on the stag party doesn't always stay on the stag party, unfortunately (looking at you, chlamydia) and in this day and age unprotected sex is really just silly and inexcusable. Do the single lads a solid and slip some rubbers into their kits. 
Paracetamol and Water
Stick a couple of paracetamol in the kit in anticipation for the next morning. A lot of sore heads will be silently thanking you as they wash their painkillers down with half a gallon of water, expressions of utter relief on their tired faces. You're such a good friend!
Gum
Just because one of you is getting hitched doesn't mean the lads can't go on the pull. However, no self-respecting young man would ever attempt to chat up anyone with smelly pint-breath, or – god forbid – pukey breath. You probably don't particularly want to get a whiff of that either! A packet of gum in everyone's kits is just generally a wise idea.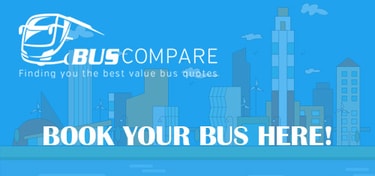 Taxi numbers
Before you set off on your stag weekend, first you must do a little bit of research. Make a list of a couple of taxi services in the area you'll be partying in, and make sure everybody has a copy of them – that way if anybody goes AWOL, they won't be lost in an unfamiliar place with no idea how to get back to the accommodation. It works a whole lot better than the buddy system!
Snacks
Throw some snacks into the Survival Kit in case anyone gets peckish during pre-drinks. Snacks are also guaranteed to improve hangover-induced narkiness by at least 80%.*
*(fact extracted from personal experiences with vodka-hangovers and multi-packs of crisps.)
Disposable camera
Nowadays, there's no fun in spontaneous photos. At the touch of a button you can see the picture straight away, taking the mystery out of seeing photos after a wild night. Give all of your grooms-men a disposable camera to use up during the party. Send them all off to be developed, meet up in the pub the next week and have a good laugh at the state of yourselves. 
Body Spray/Deodorant
Packing in a little can of deodorant is never a bad idea, especially when taking on a stag party of epic proportions. Make sure nobody is dancing all night with pit-stains on their good shirt by providing them with the solution before they even need it. (Note: may come in handy the next day for those of you too ill to partake in bathing. We've all been there.)
So, now that you know what you've got your survival kits sorted out, it's time to book the wildest night of your life so they can be put to use! Go ahead and get in touch with us so we can start planning a stag party that you'll never forget. 
If we've piqued your curiosity for all things stag-party, have a look at our list of Embarrassing Stag Party Ideas to gain a little inspiration for the big weekend.
All GIFS courtesy of giphy.com.