Go for Gold: Organising an Epic Stag Olympics Weekend in Galway
Dust off your fanciest tracksuits and get ready to show off your mad skills, 'cause we're goin' for gold!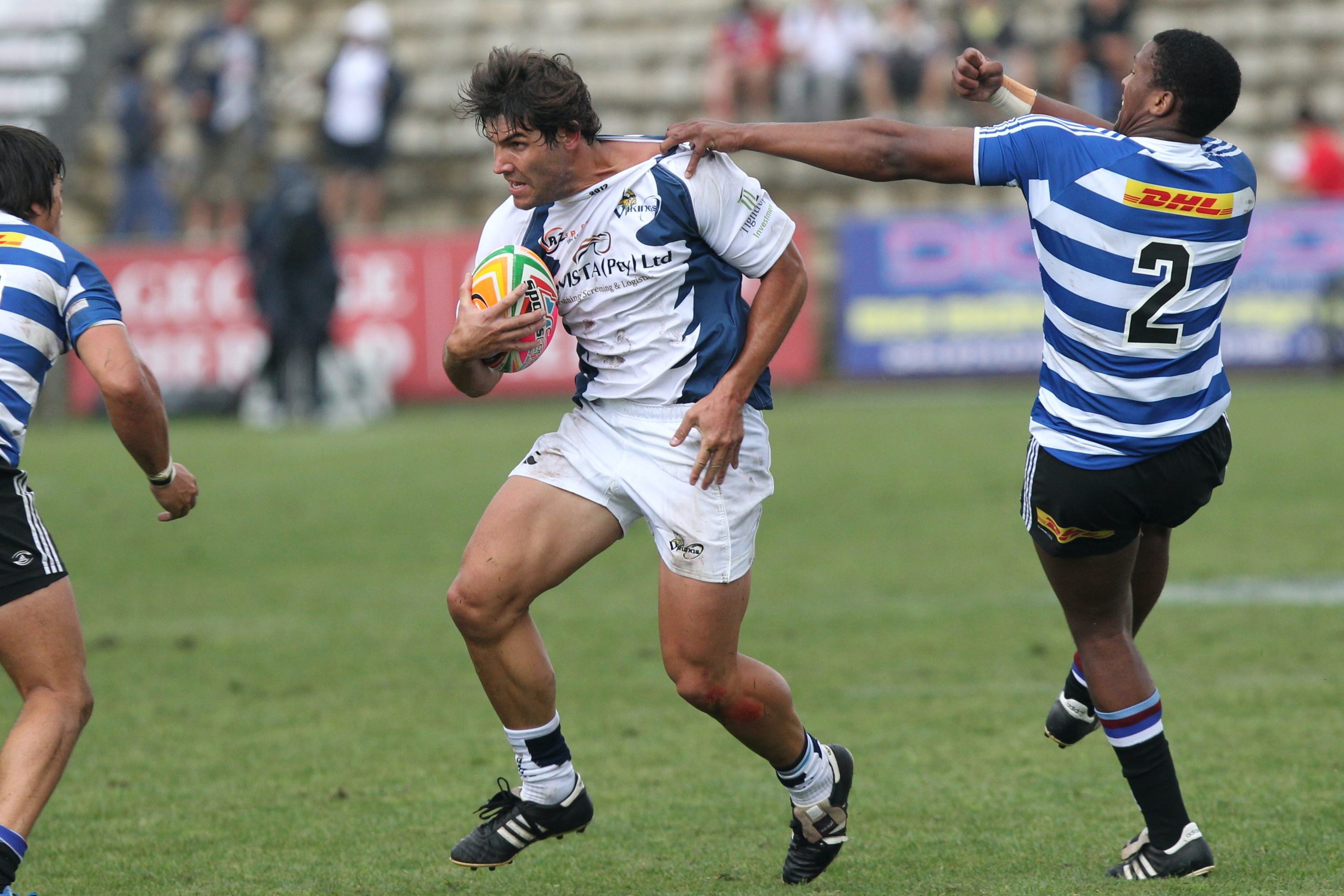 Stag Olympics Galway – the perfect stag party idea where you can dump in everything, and it ain't that complicated to organise. Remember, Galway is already the perfect spot for all the "fun" stuff, so you'll have everything you need, there and there. 
And if the groom-to-be is one heck of a sporty lad or just mad craving for adrenaline, then why bother looking for other stag party ideas? 
if you're planning for a longer stag party olympics Galway, find a place to stay. Check out our trusted accommodation in Galway and get the best deals. 
What do you need? 
The Game
Ask your lad what he likes. This stag party is for him, not for you. And if this is a surprise, shouldn't the best man already know this? Well, let's take a quick How-well-do-you-know-your-lad kind of survey, shall we? 
Is he a sports guy?

Yap! Then,

do a Sports-theme Olympics. Maybe a five-a-side footy tournament, a rugby sevens match, or even a basketball shooting competition. Just be sure to remind 'em that the winner buys the first round of pints!
Is he a proud Irish man by heart?

Sure, he is. So you should organise a Traditional Irish Olympics and play Gaelic football, hurling, and of course tug of war. 
Does he like water? (

He's a merrow!)

If yes, go to the Atlantic coast and try the obvious choices you got there like kayaking and paddleboarding. 
Is he the smartest in the group?

Well, you can prove that with some puzzle and problem-solving activities. Galway has grand gaffs for escape rooms and scavenger hunt. 
Does he drink booze like water?

Bet he does, so give him a drinking stag olympics Galway. Nothing much to explain here. You get it right? 
The action plan 
It's simple.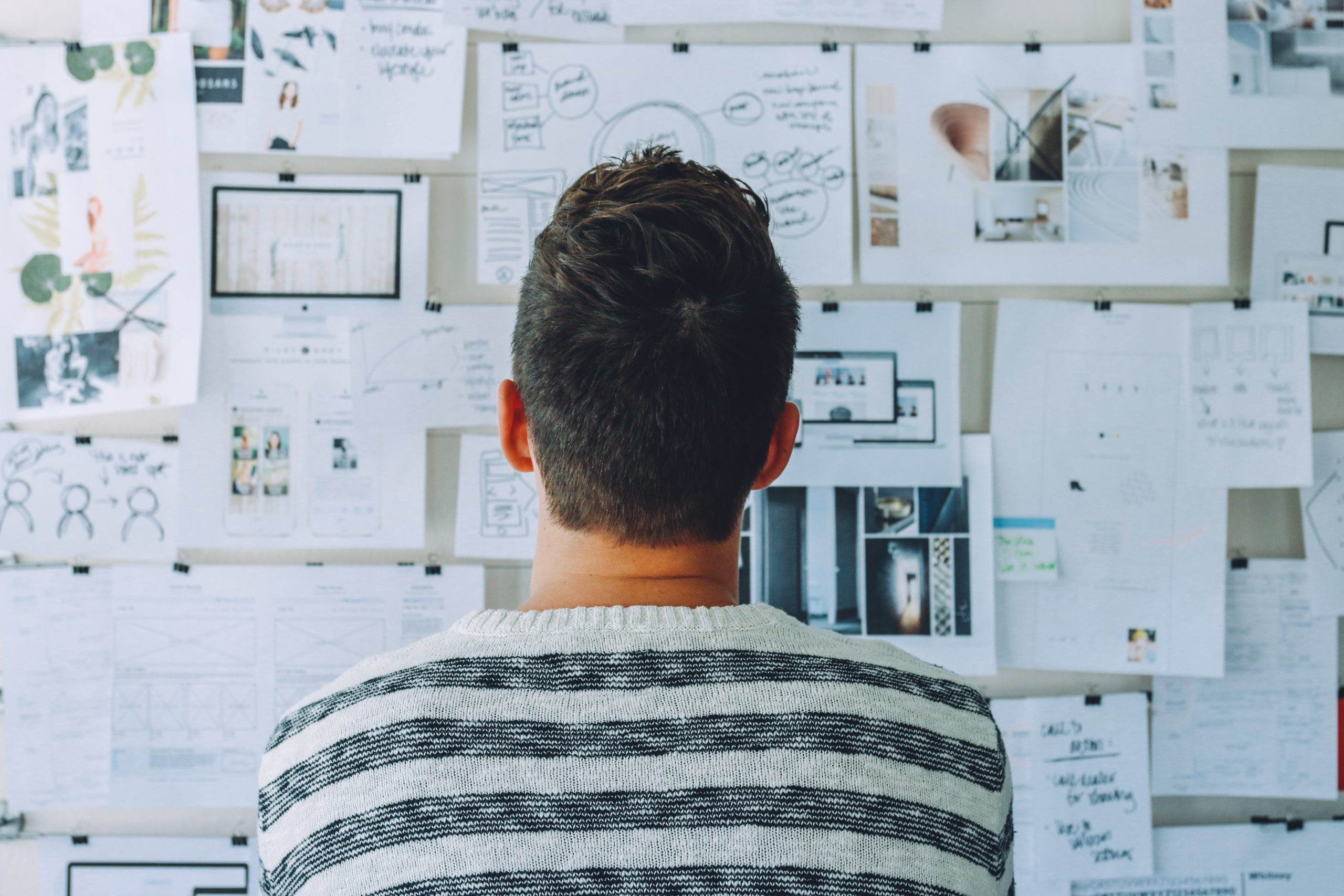 Step. 1 – Set the date and time. 
Step. 2 – Choose the game theme. (Or maybe mix them up. Check our sample itinerary below.)
Step 3 – Have an epic Stag Olympics Galway!    
That easy? Sure! But to make it as easy as drinking a pint of Guinness, here's a sample itinerary for a stag olympics Galway. 
Sample Stag Olympics Galway Itinerary
Take note: This is a full-day shenanigans. You can have it half a day or hrow some on the other day. All up to you! 
Dean's Stag Olympics Galway Itinerary
9:00 AM – Arrive at the designated meeting point and fuel up with a hearty Irish breakfast.
10:00 AM – Sports-themed activities begin. Divide the group into teams and rotate through a series of sports activities, such as five-a-side football, rugby sevens, and basketball shootout contest.
12:30 PM – Break for lunch. Head to a local pub or restaurant for some traditional Irish cuisine and a pint of Guinness.
2:00 PM – Afternoon activities begin. Choose from a variety of water sports, such as surfing, kayaking, and paddleboarding.
4:30 PM – Puzzle and problem-solving activities. Finish off the day with an escape room challenge, a scavenger hunt, or a treasure hunt.
7:00 PM – Return to the accommodation to freshen up for the evening's festivities.
8:00 PM – Dinner and drinks. Enjoy a delicious meal at a local restaurant, followed by a night out on the town. Visit some of Galway's famous pubs and bars for a night of craic and banter.
12:00 AM – Return to the accommodation for some well-deserved rest.
To make it even fun …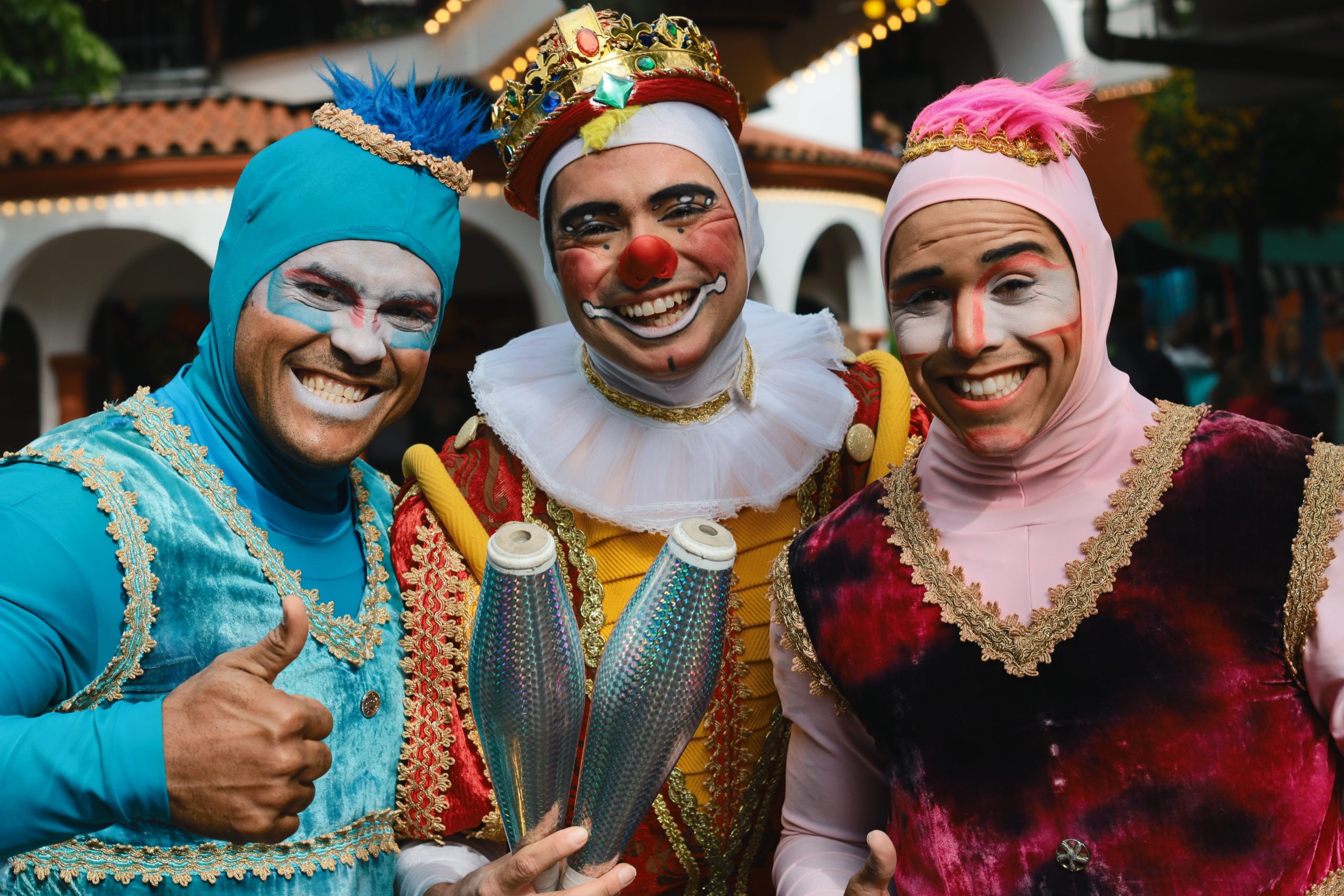 Get the lads to do some daft costumes or create team names and logos to raise the stakes and add to the fun. And sure, why stop there? Give out prizes for the likes of "best team name" or "most competitive" to really make it a day to remember. It'll be a grand old time, so it will!
There you have it
Everything you need to know to organise, not just a simple, but an EPIC stag olympics Galway weekend for the groom-to-be. It's the grandest way to celebrate the last night of freedom for your lad, with plenty of activities to keep you busy. 
Mind you – there's gotta be a tiny-bitsy effort to pull this off. If you don't want to give such, we can help. Here's our contact. 
Locked and Loaded: The Ultimate Guide to Paintballing in Galway for Your Stag Party Craic
You heard of PUBG and COD, haven't you? Aye, those are for wee boys with no hair on their chest. If you wanna be a real man, you need to taste some real action and feel some real pain! And where better to do that than in the great city of Galway? stay tune for an ultimate for your  paintballing in Galway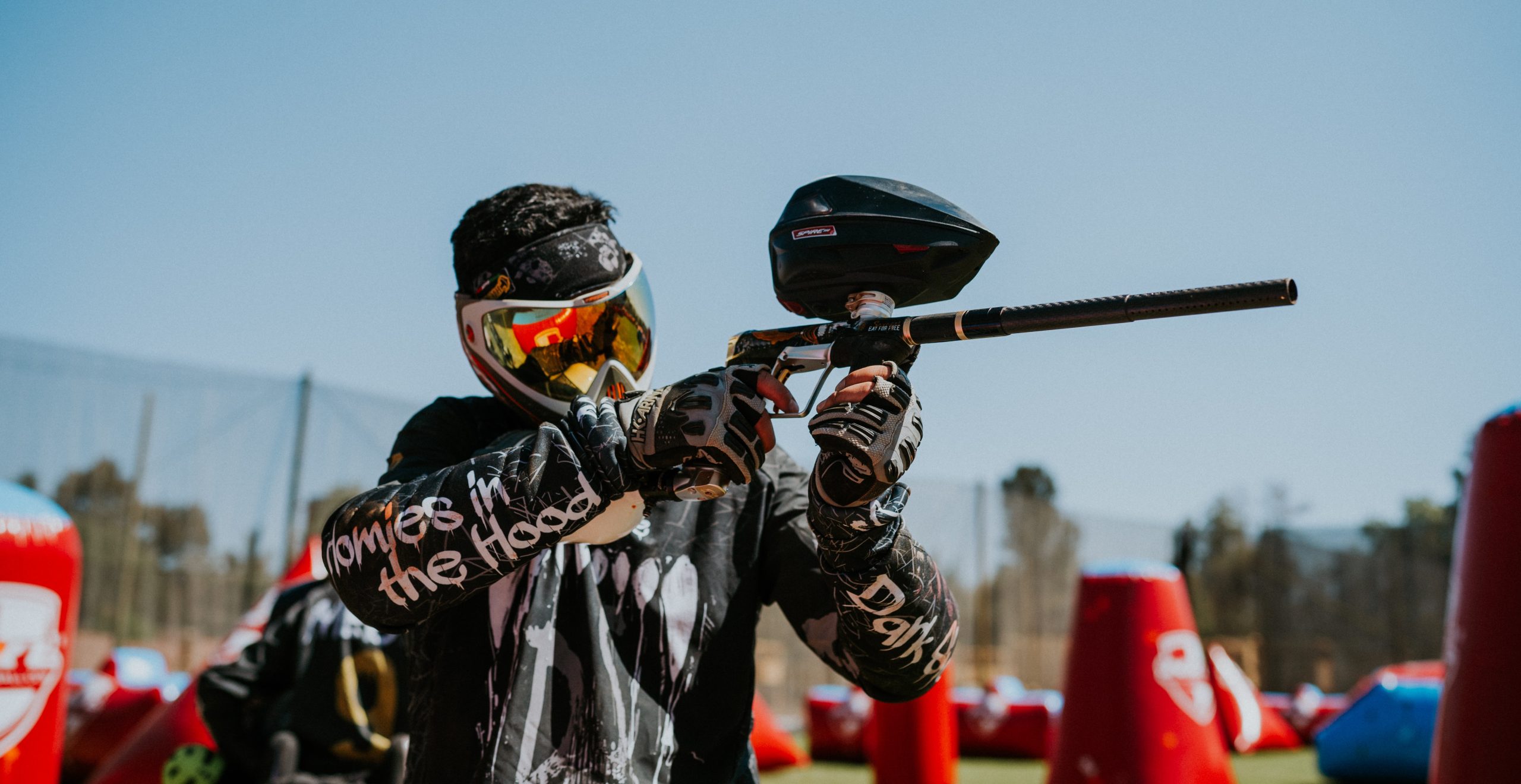 Whether you fancy becoming the next Jack O'Connell or just want to try something different, grab your gun and head out for a weekend of paintballing Galway! You won't regret it, trust us.
Looking for other stag party shooting games? Check out our stag party packages.
Why go Paintballing Galway for your stag party?
It's a real man's game! 
It's not just about shooting each other with balls of paint – no, no, no – it's all about the team effort, strategy, and banter that comes with it. And what better way to bond with your pals than by pelting them with paint and running around like headless chickens?
C'mon, it's real-life Battlegrounds! 
Paintballing Galway a high-octane activity that'll make you feel like you're in the middle of a battle at the Cliffs of Moher.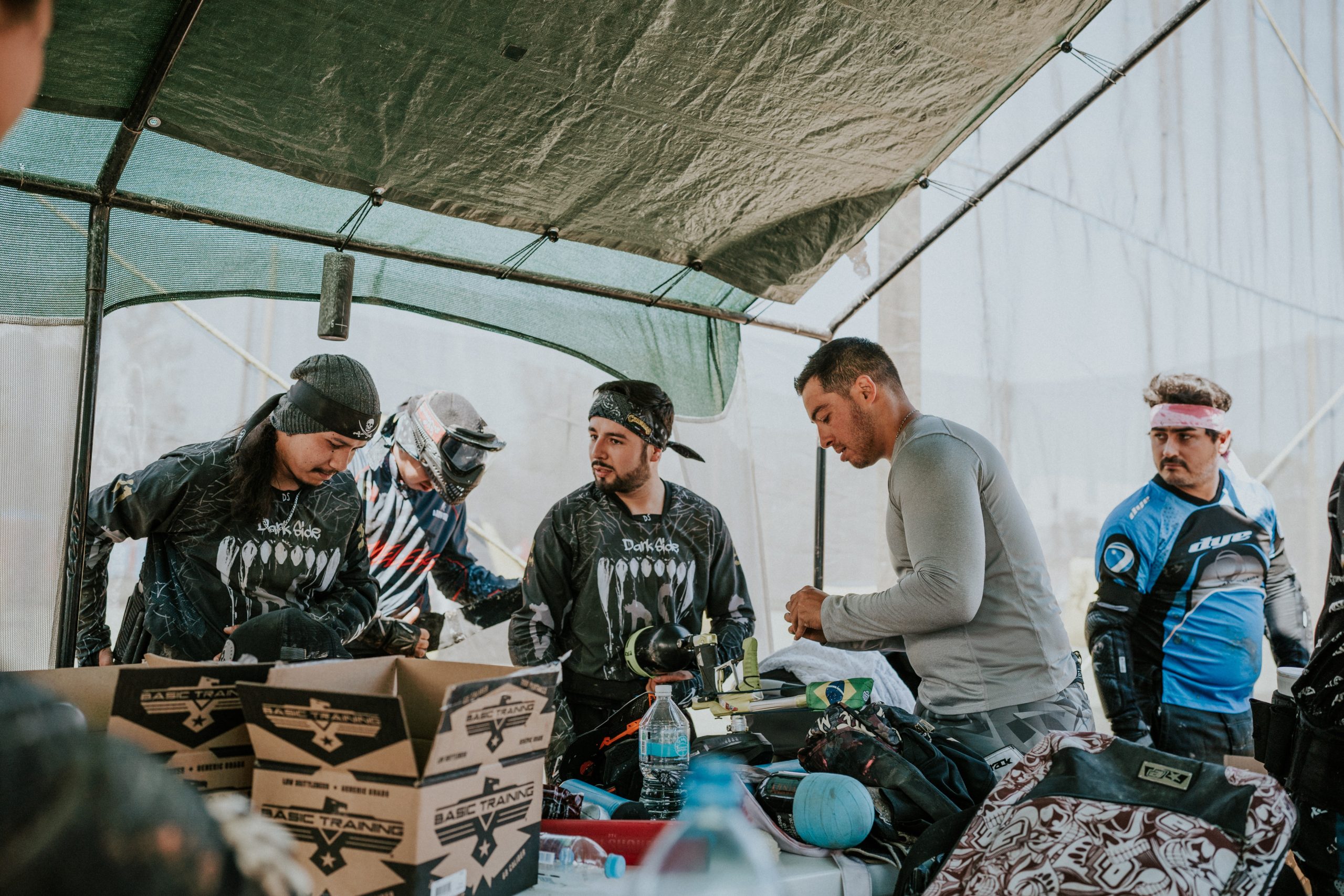 The thrill of dodging enemy fire and outmaneuvering yer foes will make you feel like a true Irish warrior. And when ye finally eliminate the opposition, ye'll feel like ye've conquered the Emerald Isle itself!
A one-time moment? We don't think so.
You'll be shooting paint bullets left and right, dodging like a leprechaun on the run, and making memories that'll last a lifetime. The experience is so unique and thrilling that it'll probably won't be the last time you'd play it with the gang. We're pretty sure you'll come back for more! 
Venue Recommendations for Paintballing Galway
Choose the "perfect" venue or be disappointed as a cow on a dry day. No one wants to be caught in some boggy field, dodging paintballs that shoot as weak as a newborn kitten's meow. It's a recipe for disaster, so make sure you're choosing a spot that'll give you a good blast and not leave you feeling like a wet sock.
The Jungle in Oranmore
First stop is just 10 minutes from Galway city center. You'll be trying paintballing Galway here in a lush forest setting. 
How to Get there: Take the M6 eastbound towards Dublin, then take exit 19 for Oranmore.
Price: starts at €25 per person for 200 paintballs (pretty nice price, right?) 
Action Park Paintball
Well, if you wanna move away from the city-center, head to Action Park Paintball. In this place, you'll be choosing game scenarios in a purpose-built arena. 
How to Get there: Take the N84 towards Headford, and the venue is just a few kilometers outside of Galway city.
Price: starts at €25 per person for 200 paintballs
West Coast Adventure
A nicer view? We heard you. Here we have the West Coast Adventure. By the name itself, you know you'll have the best view. 
How to Get there: Take the N59 westbound towards Clifden, and the venue is just outside the village of Barna. 
Price: starts at €20 per person for 200 paintballs
Shooting Techniques 
TEST YOUR GUN FIRST.

Best to take a few practice shots beforehand. Don't be worrying about accuracy just yet, just watch that wee ball and get a feel for how far she'll travel. But once she starts to drop, you'll be wanting to get in close, 'cos the chances of her breakin' on some poor, squishy human target be dropping, too. 
So don't waste your time, ammo, or good cover just to try to shoot your lad who's out of range.
KEEP MOVING

. Play hard, there's no sense in being a "sniper" and sitting in the back. The other side will be darting and dodging your shots left and right and they'll probably bounce if you get a lucky hit. If you want to come out on top, you need to be moving and playing with some gumption. Did we mention keep moving? 
DON'T FIRE AT A MOVING TARGET.

Fire at where he's going  even if it means lobbin' one at his wee bunker when he's only a stone's throw away. He'll be forced to take a dip in the stream or make a detour, which is just about as grand, don't ya think?
Bonus: DO A PROPER RUN!

Caught in the crossfire? Give up your mask and shift your gun to the opposite side of your body. A good thump to your skin might leave a mark, but a smack to the plastic and metal is less likely to do harm.
Hey! Right here is a jackpot. If you do all these shooting techniques, you'd be a general of the day. But don't just thank us yet because how in the world do you actually win this game? Well, know your score machine!  
Scoring 
It's simple, "The team with the highest number of eliminations at the end of the game wins." Here are some ways to score in paintball:
Eliminating opponents
The easiest way is to send your opponents packing. Give them a good splatter with a paintball and they'll be out of the game faster than you can say "top of the morning!" Sure, there's no need to complicate things with fancy tactics or strategies – just aim and fire! 
Capturing the flag
In some of them paintball battles, it's not just about shooting your opponents with colorful pellets – no. You gotta show some brains too, 'cause there are flags and objectives to capture! And if your team can manage to nab that flag and haul it all the way back to your base, well then, you've earned yourselves some points! 
Holding a position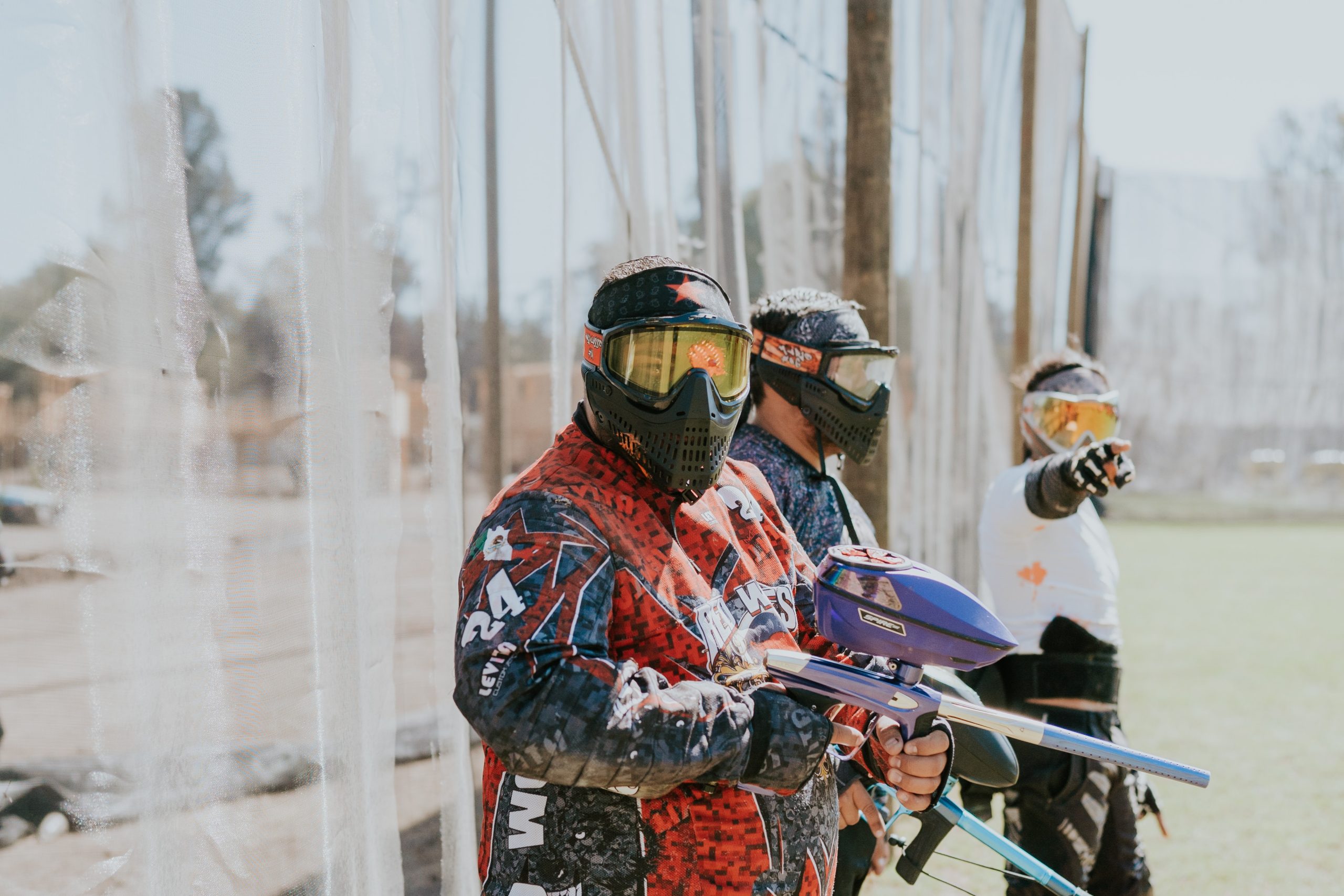 By simply squatting in a particular spot, you earn some points. If you're playing chicken and a wee bit nervous, manage to stay put in your designated area for a decent stretch of time, you might just find yourselves on the scoreboard.
Rescuing teammates
If you're playing one of those games where your mates are getting nabbed by the other team, it's up to you to rescue 'em! And if you manage to drag your poor mate back to your own base, you'll earn yourself some points.
Completing objectives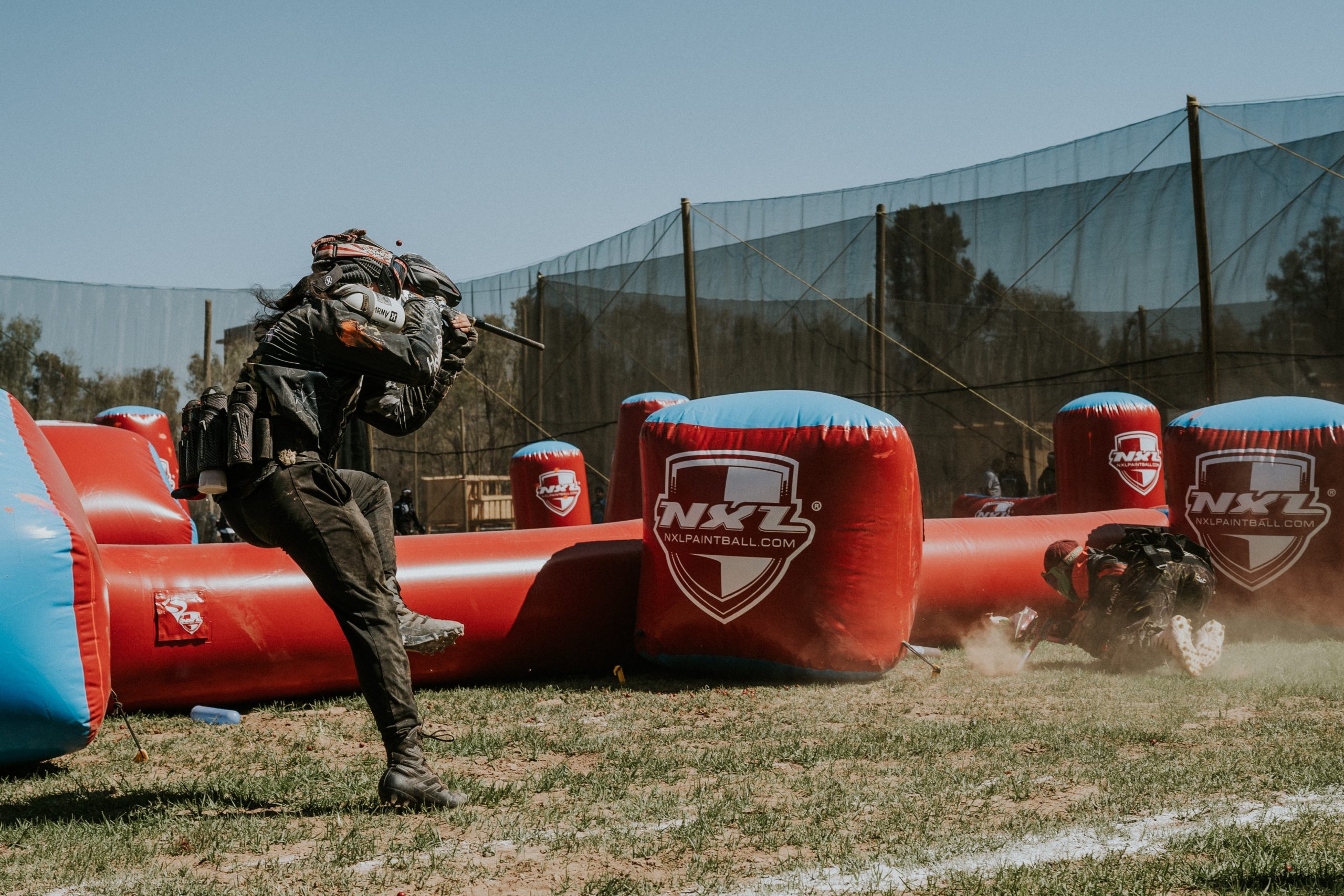 Sometimes you have to do more than just kick a ball around or run like a madman to score some points. For instance, you might have to obliterate some object or give a good whack to a particular opponent to make the scorecard sing. It's all about strategy.
Speaking of objectives, we know you're planning a fun and crazy Paintballing Galway stag party with your lads. But you gotta keep it fair and safe! 
Rules and regulations 
FYI for those who don't know already … when you get whacked with a paintball, your soul will be leaving your body faster than a ferrari because it definitely hurts! Okay, we know – that's where the fun comes, but … 
Be sure you play safe. Here's a few notes to keep. 
Safety first, Lads!

Let's face it, getting hurt on the field is no laughing matter… unless you count the time Bobby got tackled by a rogue squirrel.

No shooting eliminated players.

Come on, let's keep it fair, folks! We're not in the Wild West here.

No firing at close range.

We're not trying to give each other a makeover with paintball, people! Let's keep it safe and hilarious out there! 

Deal with your anger issues.

No smashing the gear, props, or environment!

And sorry, but you can't bring your own paintballs or markers – we've got plenty of those to go around. Let's keep the fun going without wrecking the place, okay?

Keep your head in the game, not up in the clouds.

No boozing or drugging before or during the game. Leave the alcohol and drugs at the door. 
Here it is – everything you need to know about paintballing Galway for your stag party. Not only will you get to shoot your mates with some high-powered guns (safely, of course), but you'll also get the best out of Galway. 
Sure, there's nothing like a little friendly competition to get the blood pumping and the banter flowing. So if you're up for some laughs, some action, and maybe even a few bruises, give paintballing Galway a go. Just don't forget to wear your cup!
Fowl Play? Not on Your Stag Party! Aim High with Clay Pigeon Shooting in Galway
Well, look who's here. The only single fella left in the group, the designated stag party planner! Ye probably sick to death of the same ol' stag party ideas – how many times can you go to a pub crawl or a strip club before it gets old?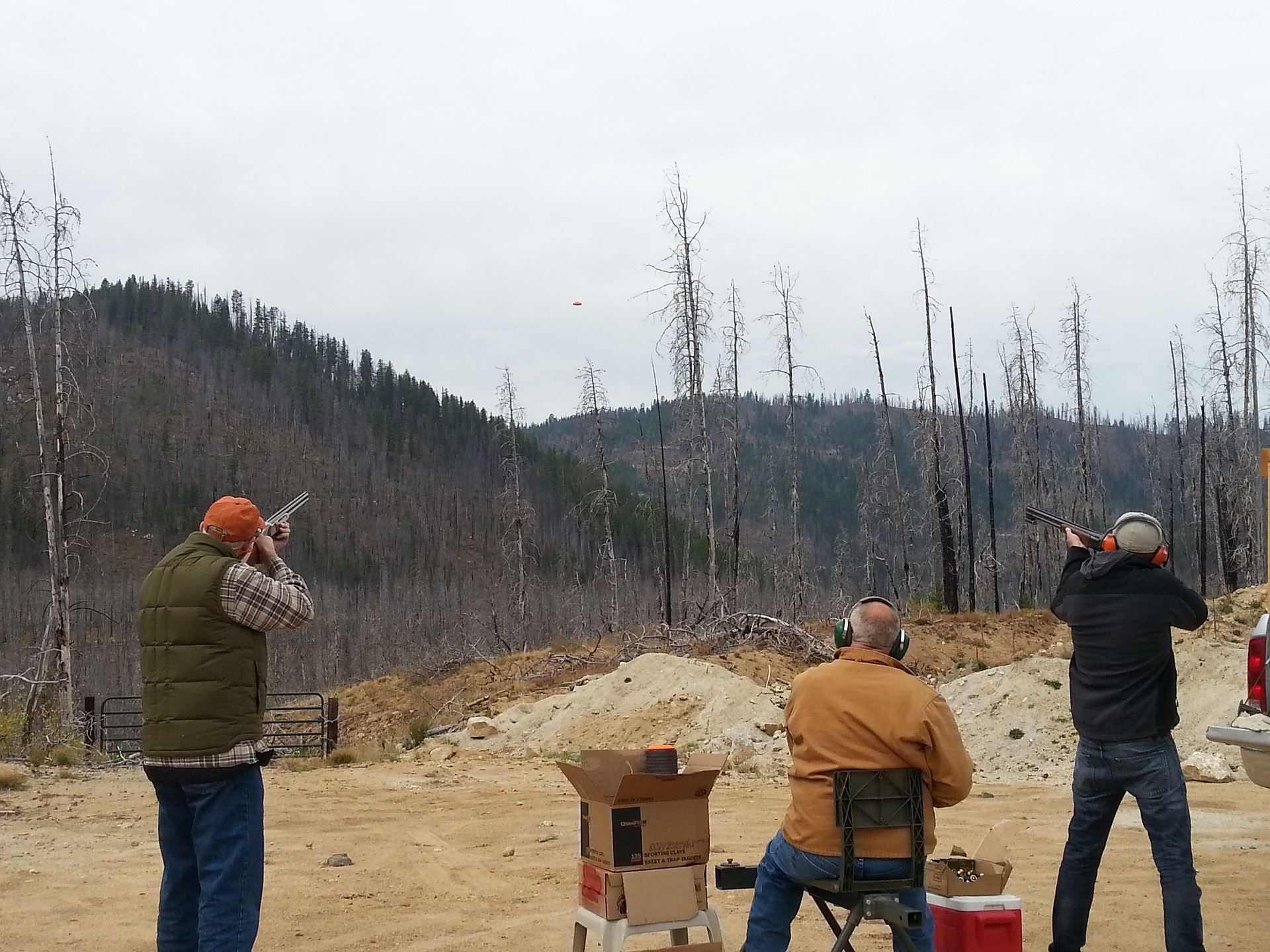 Now, you gotta aim high like a pigeon, don't ya? And if that doesn't give you a hint, we're talking about Clay Pigeon Shooting Galway here. Take on the challenge of clay pigeons zooming through the air faster than your ex-girlfriend on a shopping spree. No need to settle for any foul play during your stag party, lad. This is a pure action-packed adventure!
Why choose Clay Pigeon in Galway for a Stag party?
There's a heap of reasons why ye should give our Clay Pigeon Shooting Galway package a go, but these ones will surely make you grab your shooter:  
It's better than a pint of the black stuff or a warm hug from your mammy
You heard that right! There's nothing more satisfying than taking aim at those little flying discs and blasting them to smithereens. Trust us, after a few rounds, you'll feel like a new man.
It's like giving up drinking – you can't help but keep coming back for more! 
Once you start busting up those clays, you won't be able to stop. It's like chocolates, addicting, but without the nasty side effects (unless you count a sore shoulder, but more on that later).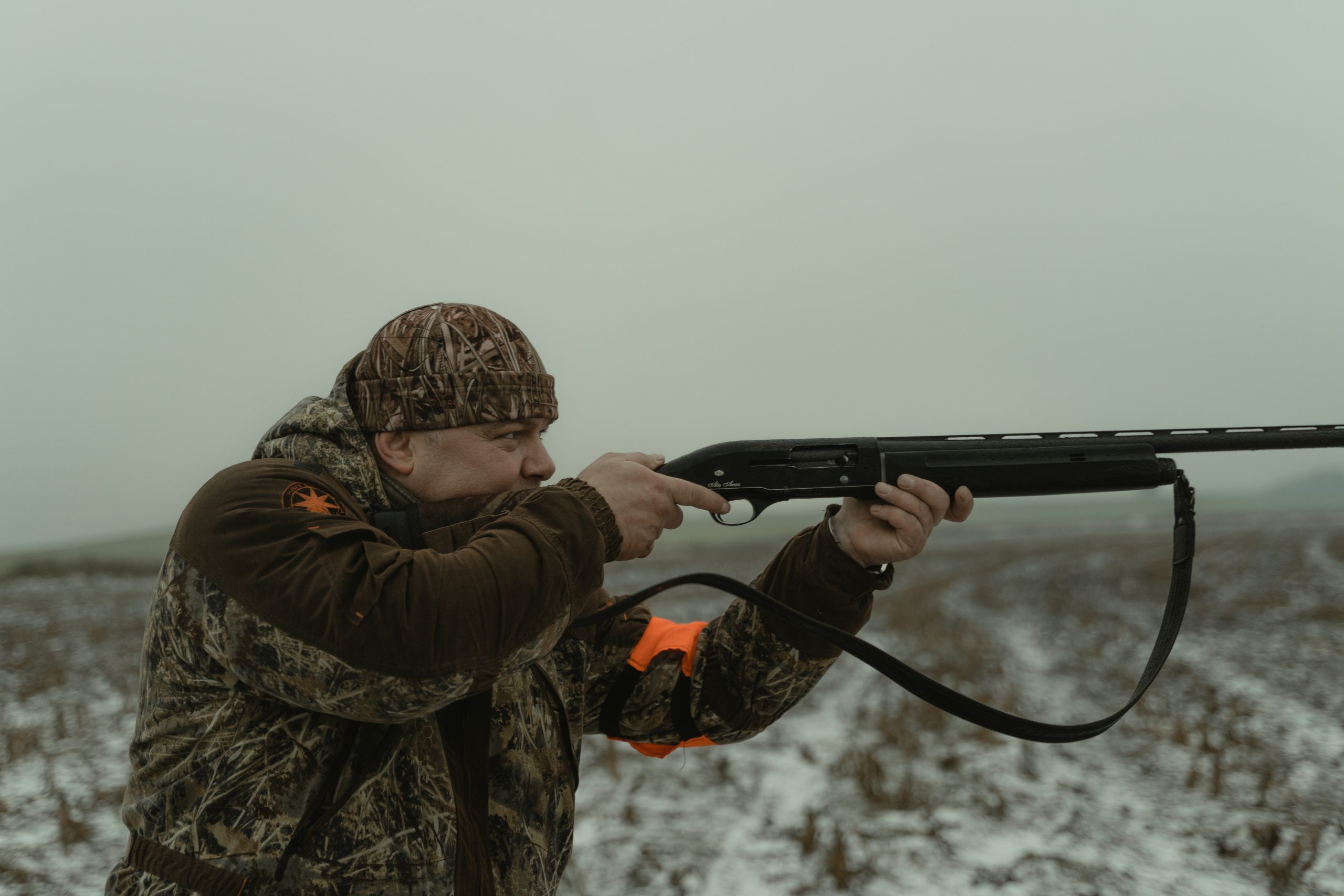 It's a grand time that'll leave your poor body aching with joy!
Okay, so maybe there is one little side effect. After a day of clay pigeon shooting Galway, your shoulders will feel like they've been hit by a truck. But hey, it's a small price to pay for the satisfaction of showing off your shooting skills.
Finally, it's the answer to the age-old debate.
Speaking of shooting skills, clay pigeon shooting Galway is the perfect way to settle the age-old debate of who's the best shot in the group. It's time to put your money where your mouth is and see who can hit the most clay.
If these reasons don't make you give us a yes, you're probably drunk. But to those who's ready to start the fun, here's our top 5 venues for Clay Pigeon Shooting Galway. 
Where to go for Clay Pigeon Shooting?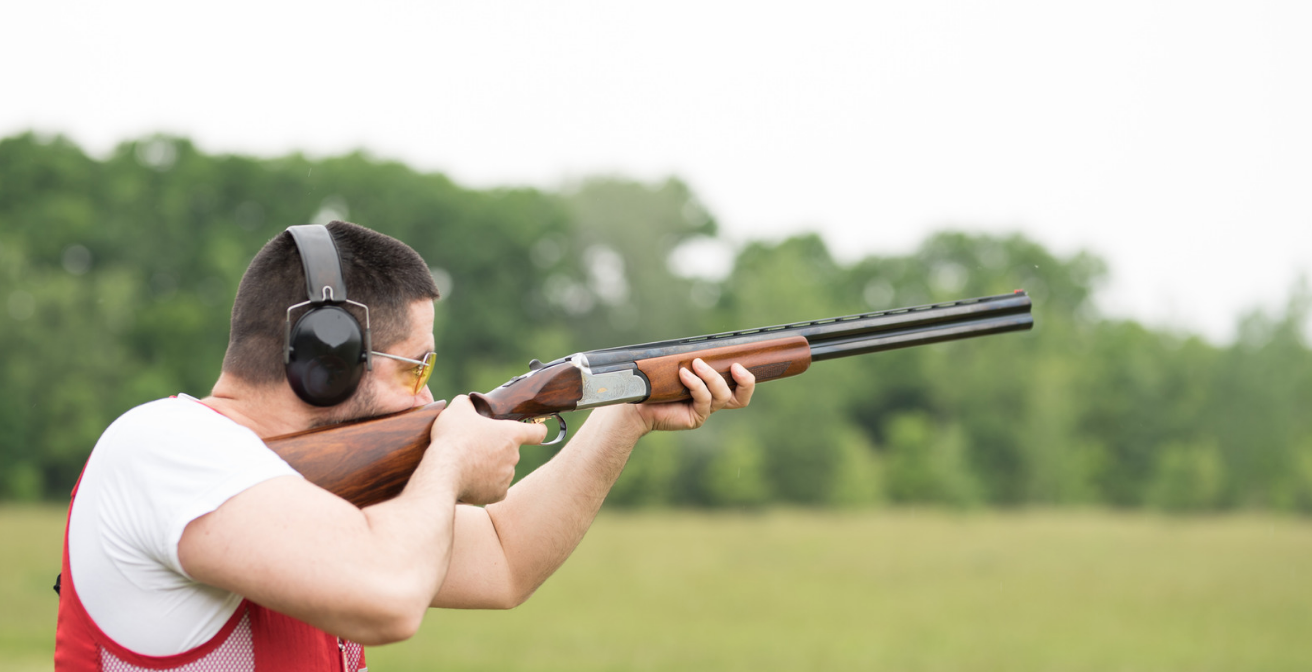 1. The Burren Shooting Grounds
Amazing – that's the best word to describe this place. Burren landscape offers an epic backdrop for your shooting shenanigans. The best part? They've got top-notch instructors to guide you whether you're a seasoned shooter or a complete novice, you'll be in safe hands. 
How to Get there: From the N67, take the turn for Caherconnell and follow the signs for the shooting grounds. 

Price: starts at €45 per person for a 25-clay shoot
2. The Castle Archery and Activity Centre 
Now, if you're looking for something like your girlfriend who's got everything, this gaff is the gem when it comes to stag parties. They've got everything you need for an action-packed day out, from archery to clay pigeon shooting Galway to airsoft. You'll be like a group of wild hares running around, challenging each other's skills and seeing who's the top dog.
How to Get there: From the city centre, head towards Kilkenny Castle and enter through the Parade Entrance. The activity centre is located on the left-hand side of the castle, past the tea rooms. 

Price: starts at €40 per person for a 25-clay shoot
3. Woodfield House 
Our last pick's a grand country house fit for a stag party! This place has everything you need for a proper shindig with the lads, including a bar, pool table, and even outdoor space for a kickabout or a game of Frisbee (if you're feeling fancy). Of course, it's a grand spot for clay pigeon shooting Galway, too! 
How to Get there: From Limerick, take the N24 towards Tipperary, then turn right onto the R512 towards Hospital. Woodfield House is located on the left-hand side of the road, approximately 3km from the junction. 

Price: starts at €35 per person for a 25-clay shoot
See? Playing Clay Pigeon Shooting Galway is the real deal. Price is good and mind you – the bigger group you have, the less you pay. What a catch, ya? Oh, just don't get a bit jumpy like a wee boy waiting for the ice cream truck, you better master the name of the game – SAFETY! 
Safety is the name of the game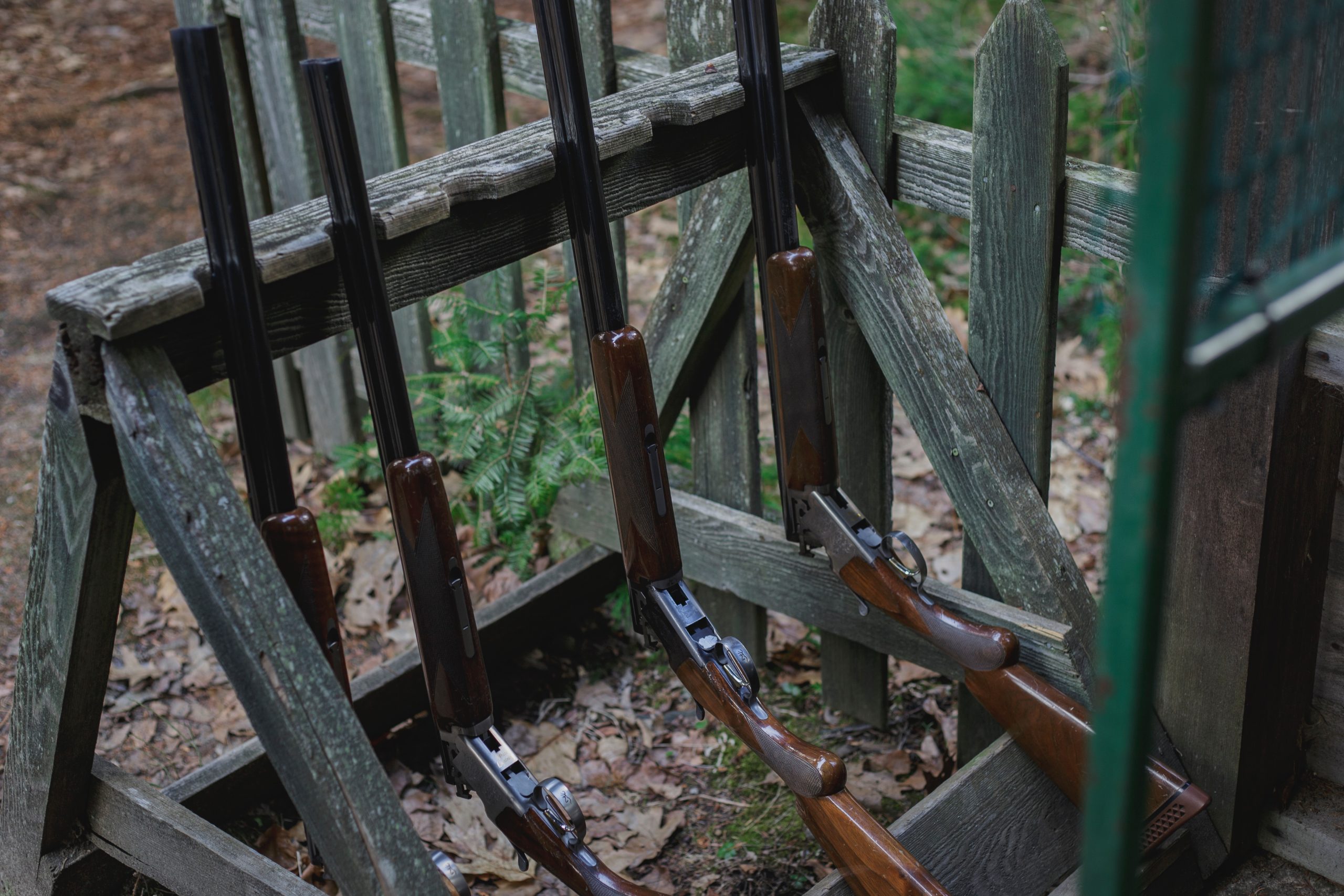 Handle that gun like it's a pint of Guinness – with care! 
Point it downrange, only load it when you're ready to fire, and don't even think about touching the trigger until you're ready to shoot.
Don't be acting like a bug! 
Get into position. Stand in the designated shooting area, wait for the clay pigeon to be released, aim, and fire! Don't just shoot in someone's direction or other things. You got the human eye, ye?
Be the old granny who's loved by the chicks.  
Be respectful of others and follow the rules. Don't let your blood boil like a pot of ol' potatoes left on the stove for too long! And no dangerous antics – we're here to have a good time, not land ourselves in the clink.
Now, you can say you got everything in your hands. But, we're not gonna let you go without telling you our TOP SECRET CLAY PIGEON SHOOTING GALWAY TECHNIQUES. Treat this day as if you won the lottery. 
TOP SECRET
Clay Pigeon Shooting Galway techniques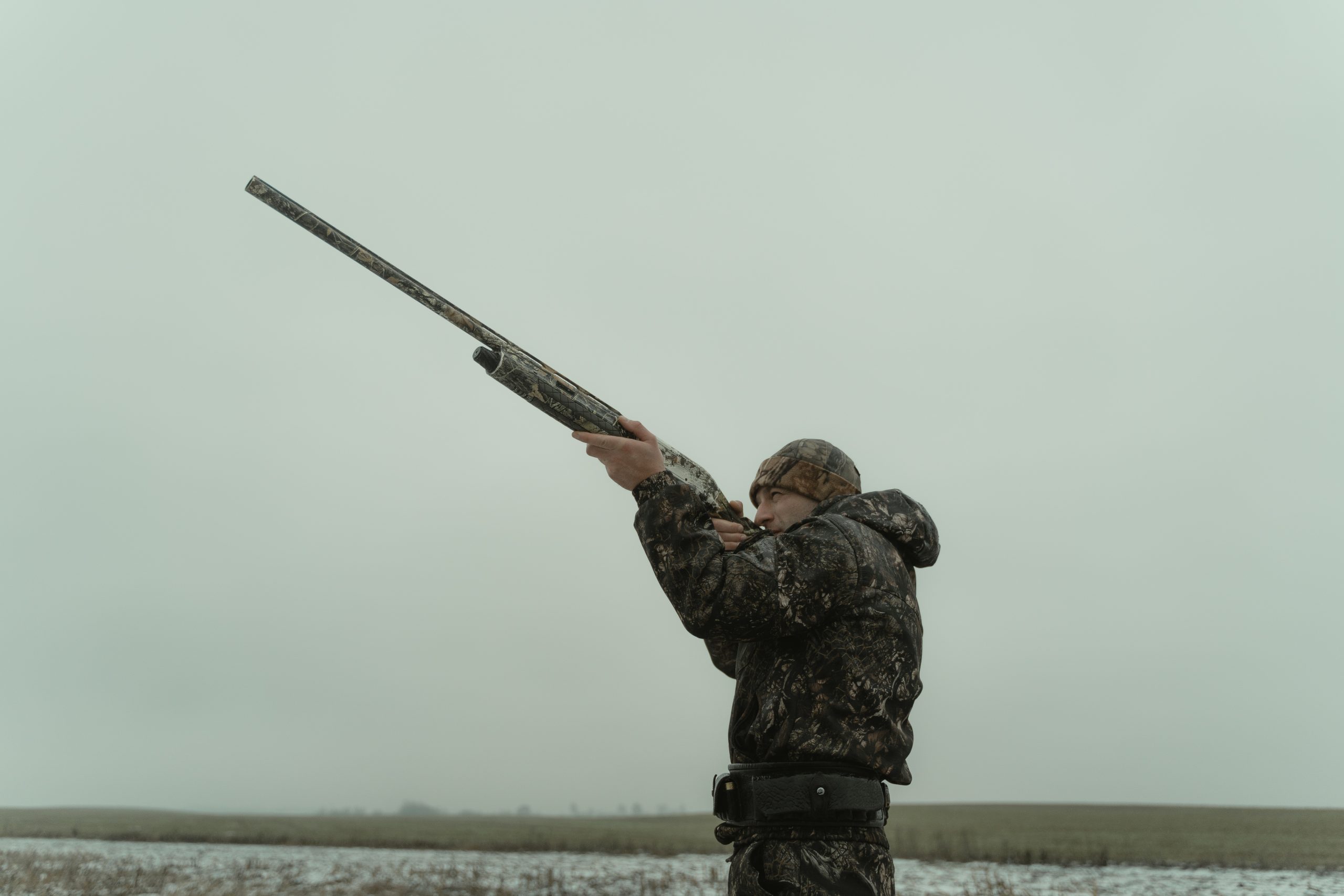 Swing-Through Technique
Start behind the clay pigeon, swing your gun through the target, and pull the trigger with the grace of a leprechaun dancing a jig.
The key is to match the speed and direction of that little clay pigeon, and then fire the gun in front of it like you're catching a pot of gold falling from the sky. It takes some mighty fine hand-eye coordination, but once you've got it, you'll be a sharpshooter faster than you can say "Erin go bragh!"
Pull-Away Technique
The pull-away technique for shooting clay pigeons is like trying to catch a mischievous leprechaun – you've got to be quick on your feet!
Basically, you follow the target as it flies away from you, like a stubborn sheep trying to escape. And just when you think you've lost it, that little rascal will be at its farthest point – that's when you let him have it! Boom, gone.
This technique is especially handy for those pesky targets that fly low and slow – they think they're safe, but not with you and your trusty gun on the hunt.
Cross-Dominant Technique
Team left eye? Well, here's one for you. Close the eye that's bossing the show and use the other eye to line up your aim down the barrel. It's a bit off-kilter, but it can be a real game-changer for those struggling with cross-dominance.
If you want to win, know how to score!
Scoring
It's simple really – each time you blast a pigeon out of the sky, you score a point. But for the real sharpshooters among you, we can assign different point values to those pesky pigeons that move faster than a Kerryman chasing his hat on a windy day.
Rewards
The top dog with the most points gets the ultimate prize of bragging rights and maybe even a pint on the house. But we're not done yet – we'll also hand out prizes for categories like  "best technique" or "most improved". 
Extra Challenge
And let's not forget about the bonus round – doubles anyone? We'll release two pigeons at once and you'll have to hit both to score a point. Or if you're feeling really lucky, try the blind shooting round. Blindfolded and relying on your instincts? Imagine trying to find a needle in a haystack – but with more gunpowder and less hay.
Clay Pigeon Shooting Galway as a Stag Party Activity
Lads, this is your sign – it's time to grab your shotguns and head to the range for some clay pigeon shooting Galway! It's the perfect way to blow off some steam and have a bit of craic with your mates, without any of the unnecessary risks.
Whether you're a crack shot or just looking for a bit of craic, clay pigeon shooting Galway is sure to hit the spot. So why not book a clay pigeon shooting Galway package deal and experience the thrill of hitting those flying targets?