Daring or Crazy: Stag Party Climbs Snowdon in PJs
Stags do crazy and daring things during their stag do. That is a fact. However, for one stag do group, their crazy or daring stunt turned into a nightmare as they climbed the Snowdon with a thunderstorm looming on the horizon.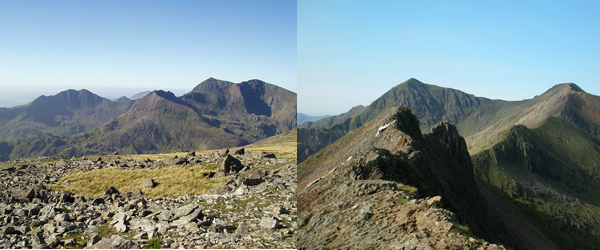 Snowdon, a mountain whose name is derived from Old English for "snow hill," is the highest mountain in Wales. Beautiful with diverse flora and fauna, Snowdon is considered the busiest mountain in the UK as a lot of people head to Snowdonia National Park for relaxation and recreation. Situated between the county of Gwynedd and the county of Conwy, this mountain is not just the highest mountain in Wales, Snowdon is the highest mountain England. Almost 1,100 meters above sea level, it poses as a challenge to outdoor adventurers and nature lovers.
Crazy, Daring, or Both
Though it is not out of the ordinary for people to climb this mountain, it is indeed remarkably daring to climb any mountain during a thunderstorm. Furthermore, it is crazy to climb the Snowdon clad in pajamas, trainers, and without any other gear during a thunderstorm.
In the midst of lightning, thunder, strong winds, and heavy downpour, the group of four managed to get 400 meters up the mountain. As they did, the force of the wind and the heavy rain tried to convince them to stop. Not heeding those warning signs and having only a bottle of water between them, the group continued on their hike to the summit.
Fortunately, the stag do group made it to the summit wet, but unharmed. They even managed to get back to their homes without needing any assistance from the mountain rescue team. Was that crazy or daring? Most people would say both.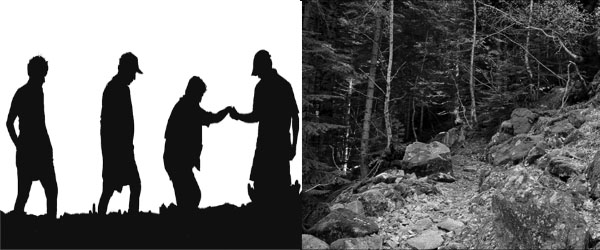 Snowdonia National Park
Due to the natural beauty and wildlife found on the Snowdon, the entire area was made a national park in 1951. This was the third national park in Britain and that made the entire area a Special Area of Conservation. That's a good thing because that makes sure its beauty and wildlife are conserved. However, since 69.9% of the land is privately owned, it is interesting to note that there are actually 26,000 people living within Snowdonia National Park.
Hikers tend to concentrate on Snowdon and do not really explore the surrounding areas. It is a good thing that there are various trails to choose from which benefit hikers that do not really want to climb with a mob. With the Snowdon Mountain Railway running up to its summit, Snowdon can get really crowded which is why it was tagged as the busiest mountain in Britain.
Stag Dos Should Be Unforgettable
Your stag do should always be unforgettable, any stag night or stag weekend should, because your last days of freedom should be unforgettable. Though they are not model citizens and what they did should not be imitated, you can be sure this group of four got the thrill, challenge, and adventure that they sought for and then some. Given those weather conditions and the circumstances, that climb was definitely a climb to remember.
Your own stag party does not really have to be as dangerous as that stunt. It can be more laid back or fun. What matters is that your stag do should include an activity or activities that will really be treasured by you. In this case, the groom-to-be climbed the same mountain last year and thought climbing it again with his best buds will make his stag do unforgettable. He did get his wish.