Stagit.ie beats off stiff competition to be nominated to represent Westmeath in the National Enterprise Awards.
Westmeath County Enterprise Board are delighted to announce this years nominee for the 2013 County & City Enterprise Board National Enterprise Awards.  Kinnegad-based online business, Stagit.ie has been selected to represent Westmeath in the next round of the competition which will see owner Dean Gammell compete with other business from the midlands region.  If successful, Dean will represent Westmeath and compete against five other competitors to take the coveted County & City Enterprise Board National Enterprise Award.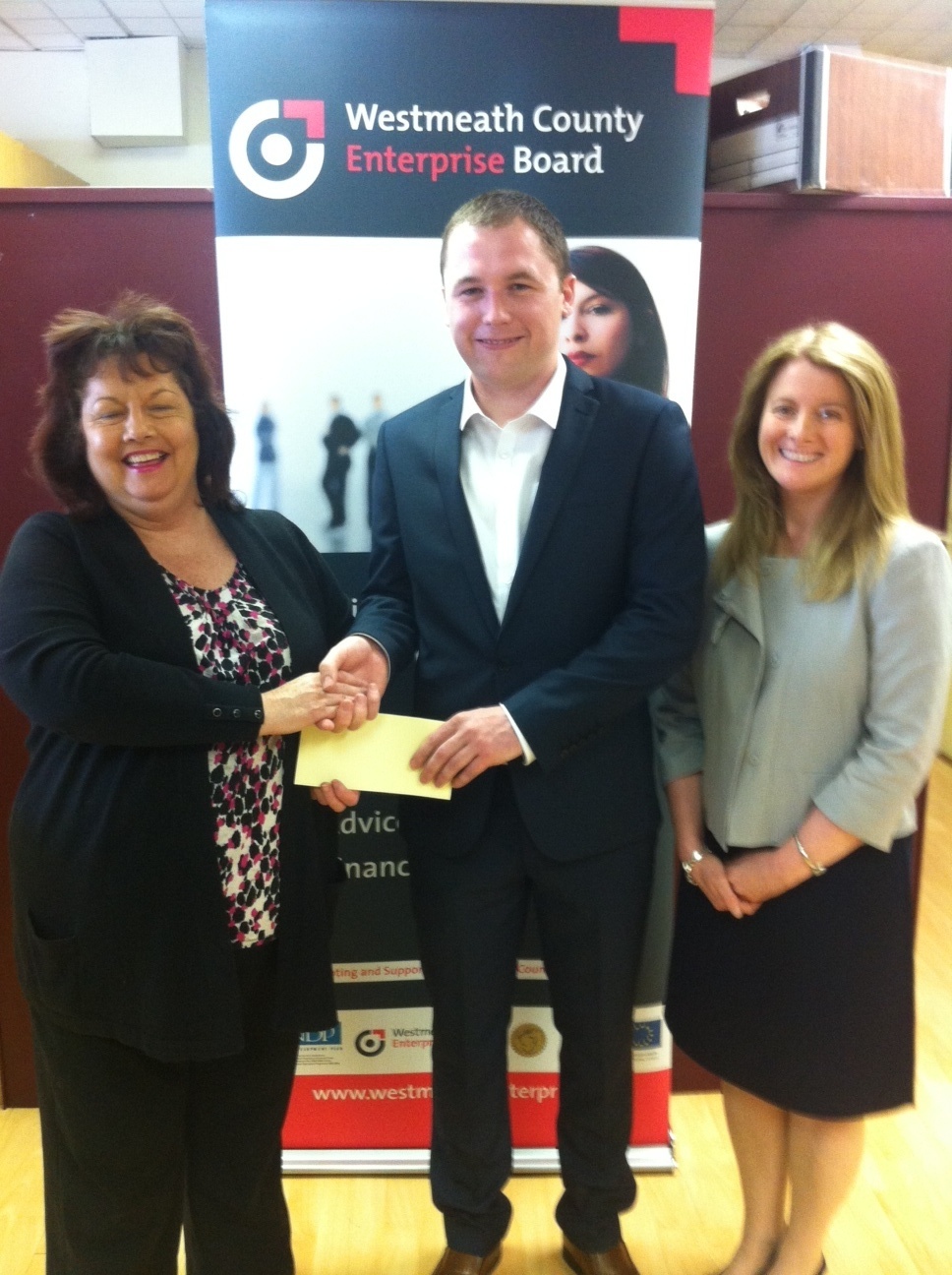 Established in 2009, Stagit.ie is Irelands' first and only dedicated hen and stag event organiser. The business model involves offering customers a complete service in organising stag and hen parties. A wide range of locations and activities are available and all clients have to do is click which type of party and location they are interested in and Stagit.ie look after everything else.  Clients can book events all over Ireland or if they prefer something a little further afield, options such as Las Vegas, Riga and Barcelona are also on offer.  Group bookings can all pay individually online so no one has the responsibility to collect money and can focus on enjoying their stag or hen night.
Over 10,000 people have benefited from the online service and have enjoyed stag and hen parties all over Ireland, the UK and Europe.  Stagit.ie focus on high customer service and this is rewarded with group members coming back to book again having already enjoyed a weekend package. The excellent user friendly website has a fantastic offering for clients and as well as offering every type of stag and hen night, it also offers value for money with great deals on offer.  The online facility means that organisers can book their weekend away 24/7 and organise the entire event with one click of a button.
Westmeath County Enterprise Board congratulates Dean on the development of his business and wish him all the best in the forthcoming regional finals.
The National Enterprise Awards were introduced in 1997 by the County and City Enterprise Boards. The competition highlights the contribution that small enterprises make to Ireland's economic development and acknowledges their role in building a vibrant and successful indigenous business sector.  Six finalists compete for an overall prize fund of €20,000.
The competition involves 3 stages, commencing with the selection of a county representative organised by the local County or City Enterprise Board and the County/City winner progressing to a regional final and if successful onto the national competition where 6 finalists compete.  The competition is independently adjudicated and the selection criteria involves employment potential, marketing strength, financial strength, innovation/technology and quality of business plan.