The Ultimate Best Man Speech Example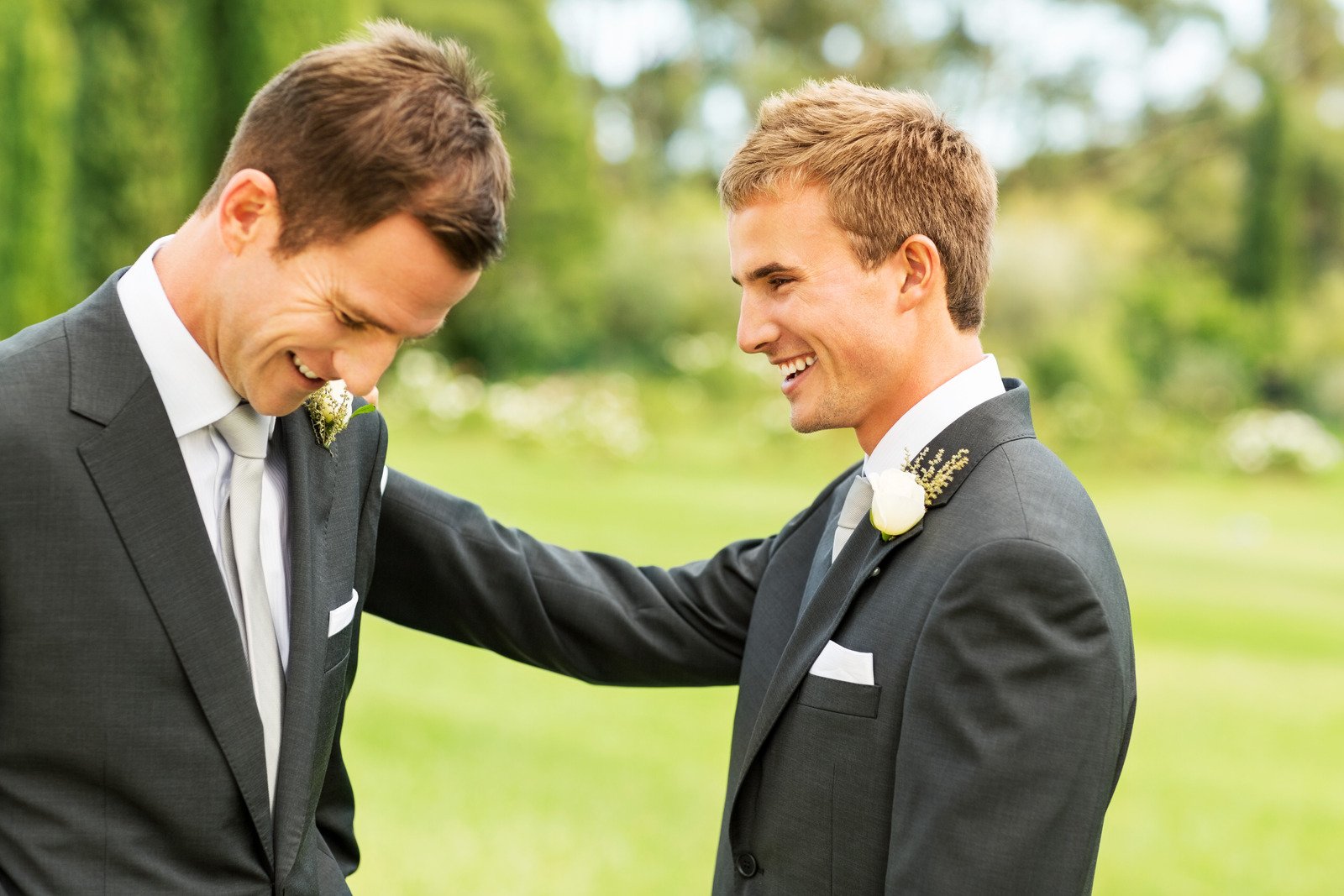 Now that the big day is approaching, it's time to perfect your Best Man speech to ensure it's a memorable and enjoyable moment for everyone. And fret not, because we have just the short best-man speech example you need to deliver a performance that hits all the right notes.
This template is designed to be concise, heartfelt, and infused with just the right amount of humor to elicit those much-desired laughs without going overboard. So, let's dive in and create a speech that will leave the audience entertained and the couple beaming with joy.
But before we delve into the template, let's remember the essence of this day – it's a celebration of love, unity, and the coming together of two incredible souls. As the Best Man, you have the privilege of sharing your unique perspective on the couple's journey, and your speech should reflect the warmth and genuine affection you have for them.
So, without further ado, let's dive into the short best-man speech example in Ireland that perfectly balances sentiment and humor, ensuring a memorable and enjoyable experience for all. Get ready to bring the house down with laughter and heartfelt moments!
Speech Details
The duration of the Best Man speech in Ireland tends to be around 5-7 minutes. While it may be tempting to extend the speech, remember that brevity is key. Keep it concise, engaging, and filled with memorable moments that will have everyone laughing, reflecting, and cheering in support of the couple.
Timing is crucial when delivering your Best Man speech. Traditionally, it is given after the main course of the wedding meal, once the formalities have settled and the guests are in high spirits. This allows you to set the tone for the remainder of the evening, injecting laughter and heartfelt sentiments into the atmosphere.
Balancing Humor, Sentimentality, and Respect
Crafting an exceptional Best Man speech in Ireland requires skillful navigation of humor, sentimentality, and respect. The Irish have a knack for humor, so embrace it with clever anecdotes, playful jabs, and light-hearted banter.
Alongside humor, infuse your speech with genuine sentimentality. Share stories that touch the heart, emphasizing the deep bond between the couple and the joy they bring to each other's lives. Express your well wishes and genuine admiration for their love and commitment.
Your Short Best Man Speech Template
Opening and Introduce Yourself
When it comes to opening speeches, don't worry lads because we've got you covered! Here are ten examples you can choose from to kick off your best mate's wedding in a bang-on way.
Wedding Procession Observations and Give Thanks
Before we dive into the anecdotes and heartfelt moments, let me take a moment to soak in the splendor of this remarkable wedding procession. I must say, the beauty and elegance radiating from the bride and groom truly outshine any star in the sky tonight. Let's raise our glasses and extend our heartfelt thanks to the incredible hosts, [Hosts' Names], for their unwavering hospitality and for bringing us all together to celebrate this joyous occasion.
A Few Words About the Groom (and You)
Now, let's turn our attention to the man of the hour—[Groom's Name]. They say behind every great man is an even greater best friend, and that's where I come in. Together, we've faced countless challenges, laughed until our sides hurt, and shared secrets that will forever remain between us…unless you want to hear them later at the bar!
[Groom's Name] has always been the life of the party, the one with an infectious smile and unwavering loyalty. Whether we were exploring the untamed landscapes of Ireland or navigating the unpredictable waters of life, he's been a true brother to me. And seeing him find his soulmate in [Bride's Name] fills my heart with immense joy.
A Few Words About the Bride
Speaking of soulmates, let's talk about the radiant star who has captured [Groom's Name]'s heart—[Bride's Name]. From the moment I first met her, I knew she was the perfect match for our dear friend. Her grace, intelligence, and irresistible charm have added a new level of happiness to [Groom's Name]'s life.
[Bride's Name], you bring out the best in [Groom's Name], and it's evident in the way his eyes light up whenever you're around. Your love and support have already made a profound impact on his life, and I have no doubt that together, you'll conquer any challenges that may come your way.
The Bride and Groom Together
Now, let's take a moment to appreciate the extraordinary couple before us. [Bride's Name] and [Groom's Name], your love is a testament to the power of true connection. It's a rare gem that deserves to be celebrated and cherished. May your journey together be filled with laughter, endless adventures, and a love that grows stronger with each passing day.
Your Gift and Messages from Well-Wishers
Before we raise our glasses in a toast, let me present the couple with a small token of our affection. We wanted to find something truly special, something that symbolizes the union of two beautiful souls. [Describe the gift briefly and explain its significance].
Now, I'd like to share some messages from those who couldn't be here with us today. Friends and family near and far have sent their love and warm wishes. They may not be present physically, but their hearts are united with ours as we celebrate this remarkable union.
Final Words and Toast
Now, lads! As the wedding comes to a close, an engaging and heartfelt speech is necessary! Don't worry, as we've got you covered. Here are 10 examples of humorous and engaging final words and toasts for weddings
By following this short Best Man speech template example, you can create a heartfelt and humorous tribute to the couple, incorporating witty humor to make it a truly memorable moment during the wedding celebration. Remember to personalize the template and add your unique experiences and stories to create a speech that reflects your bond with the groom and captures the essence of the bond between him and her lovely bride. Sláinte to an extraordinary Best Man speech!
Plan you your stag party and hen party.