Kilkenny Cycle Tours and Bike Hire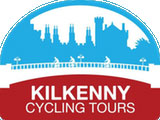 Kilkenny Cycle Tours and Bike Hire
We offer engaging and entertaining guided cycling tours of Kilkenny City, as well as fantastic rates on daily bike hire.
[website-button id="254″ type="website, phone, email, both"]
Harbour Splash – Dublin's Ultimate Inflatable Aqua Park Adventure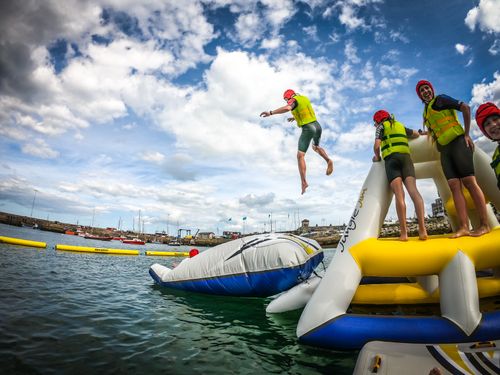 Ahoy there, water lovers and adventure seekers! If you find yourself in Dublin with a thirst for fun and a splash of excitement, then look no further than Harbour Splash! Picture this: a floating playground of inflatable wonders nestled in the heart of Dún Laoghaire Harbour, County Dublin. This is no ordinary aqua park; it's an adrenaline-pumping, giggle-inducing, and heart-racing water adventure that'll have you grinning from ear to ear!
Dive into the Watery Wonderland

When the Irish sun decides to shine, and the sea breeze beckons, Harbour Splash is the place to be. Jump, climb, slide, and swing through an awesome obstacle course made up of trampolines, slides, climbing frames, and monkey bars—all floating on the shimmering waters of the harbor. It's like an enchanting dreamscape, only it's real, and you're in the heart of the action!
Splash-Tastic Fun for All
You may be thinking, "But is Harbour Splash only for seasoned water warriors?" Not at all! This aqua park welcomes people of all ages and skill levels. Whether you're a kid at heart, a family looking for bonding time, or a group of thrill-seeking friends, you're in for a wet and wild treat. And hey, even if you're not the strongest swimmer, fret not! You'll be wearing life jackets for safety, so dive right in and let the fun times roll!
Safe and Sound
Safety is the name of the game at Harbour Splash. The water in the harbor can be a tad deep, but fear not, adventurers, because those trusty life jackets will keep you afloat and grinning from start to finish. Safety doesn't end there! To protect those precious noggins, everyone gets to rock a cool scrum cap—no bad hair days allowed in the splash zone!
Setting Sail to the Fun
Ah, you're eager to join the fun, aren't you? Harbour Splash opens its watery wonderland from May to September, so be sure to seize the sunny days to make a splash. Snag your tickets online or be a daring sailor and grab them at the gate. Prepare for an adventure that'll make your summer days shine brighter than a leprechaun's pot of gold!
More Aquatic Adventures Across Ireland
If you're craving more aquatic thrills and spills beyond the shores of Dublin, Ireland has a treasure trove of water parks and adventure hubs waiting to be explored!
Splash Valley Aqua Park – Blessington, County Wicklow
Head down to Blessington and experience Splash Valley Aqua Park. Get ready for an epic journey of inflatable delights, including a giant slide, a climbing wall, and a bouncy trampoline! But that's not all; they've got a lazy river and a wave pool too. It's a wet and wild day out for the whole family!
Westport Aqua Park – County Mayo
Calling all adventure enthusiasts to County Mayo! Westport Aqua Park is ready to blow your mind with its incredible inflatable attractions. Take on the towering slide, conquer the climbing wall, and bounce to your heart's content on the trampoline. Thrills, chills, and spills await!
Clara Lara Funpark – County Offaly
Looking for an all-in-one adventure haven? Clara Lara Funpark is the place to be! Nestled in County Offaly, this water park boasts thrilling water slides, a wave pool, and a lazy river. Plus, there's a special kids' area for our little water adventurers!
Lakeside Aqua Park – Nenagh, County Tipperary
Head over to Nenagh for an aqua park extravaganza! Lakeside Aqua Park welcomes you with open arms and a range of inflatable structures that'll make you grin from ear to ear. Embrace the fun of the lazy river, challenge yourself on the climbing wall, and feel the rush on the giant slide!
Clonakilty Adventure Park – County Cork
For those seeking land and water-based escapades, Clonakilty Adventure Park has it all! Take on the thrilling zip line, conquer the high ropes course, and scale the challenging climbing wall. A perfect blend of excitement and fun awaits in County Cork!
Dunmore East Waterworld – County Waterford
Dunmore East Waterworld is a paradise for water lovers! Surf the waves on an assortment of water slides, ride the tides in the wave pool, and drift lazily down the river. It's water-based bliss right in County Waterford!
The Wave, Tralee – County Kerry
Surf's up, folks! The Wave in Tralee is a surfing lagoon that'll have you hanging ten in no time. Whether you're a seasoned surfer or a total beginner, catch some rad waves and feel the thrill of surfing year-round in County Kerry.
Blackwater Rafting – County Kerry
Ready to challenge the wild waters of the River Blackwater? Blackwater Rafting offers adrenaline-pumping whitewater rafting trips. Feel the rush of the rapids and the joy of navigating through this stunning river in County Kerry.
Beyond Aquatic Activities in Ireland
Go Karting
If you've got a need for speed, then go karting is right up your alley! Ireland boasts some top-notch go karting tracks that'll have you feeling like a racing pro. Head on over to K1 Karting in Dublin, Kartworld in Cork, or Rush Karting in Meath for a day of zooming around the tracks. It's a roaring good time that'll leave you grinning from ear to ear!
Paintballing
Looking to let loose with a little friendly battle action? Gather your pals and gear up for a paintballing adventure! Paintball Ireland in Wicklow, Paintball Blast in Kildare, and The Paintball Experience in Carlow are just a few places to don your camo and go wild with paint. It's a splatter-tastic way to test your skills and create colorful memories!
Rock Climbing
Fancy a challenge that'll have you scaling new heights? Rock climbing is the answer! Ireland is dotted with both indoor and outdoor climbing walls, and they're calling your name! Whether you're a newbie climber or a seasoned pro, the Dublin Climbing Centre, the Bray Climbing Centre, and the Cliffs of Moher Adventure Centre offer exciting routes to conquer. So chalk up, harness in, and let the ascent begin!
Hiking
In the land of rolling hills and breathtaking vistas, hiking is a natural delight. Ireland's got some of the most picturesque trails that'll leave you in awe of Mother Nature's beauty. Whether you're seeking a leisurely stroll or a challenging trek, the Wicklow Way, the Kerry Way, and the Dingle Way are just a few of the enchanting paths to explore. So, lace up those hiking boots, and get ready to wander where the green lands meet the sky!
Horseback Riding
For an adventure that's a touch more equestrian, why not try horseback riding? Ireland's countryside is perfect for a leisurely trail ride or a galloping adventure. Trot on over to one of the many horseback riding stables and set off on a journey through Ireland's picturesque landscapes. Whether you're a seasoned rider or a first-timer, horseback riding is a magical way to experience the beauty of this emerald isle.
Time to Make a Splash!
Now that you've got the lowdown on Harbour Splash and a whole bunch of aqua parks and adventure spots across Ireland, it's time to get out there and make a splash! Whether you're sliding down water slides, conquering climbing walls, or catching epic waves, the Emerald Isle has something special for everyone.
So gather your friends, pack your sense of adventure, and embark on a journey of thrilling water escapades. Remember, no matter where you go, whether it's Harbour Splash in Dublin or any of these fantastic destinations across Ireland, the goal is simple: have a splashing good time! Happy adventuring, water enthusiasts! Sláinte!
But enough talk – time for action! Pick up that phone, book a session for your stag party in Ireland, and get ready for the time of your life. Trust me, you won't regret it!
Bray Adventures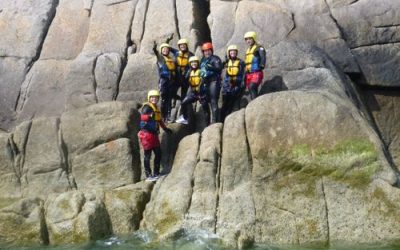 Bray Adventures
We are outdoor pursuits specializing in water activities such as Coasteering, Kayaking, SUP ,summer camps and other water based activities.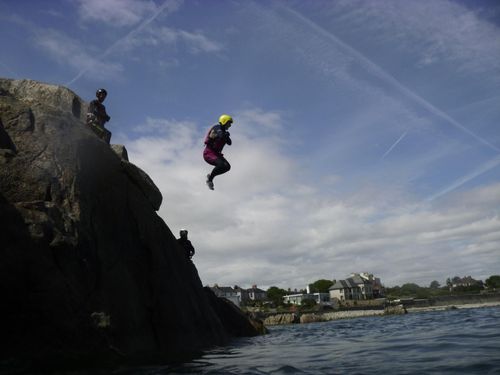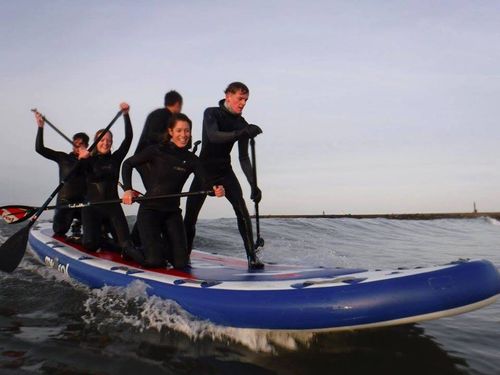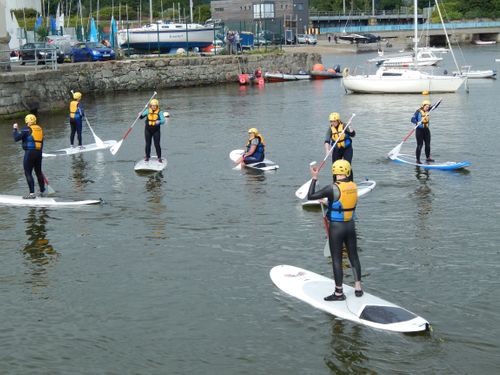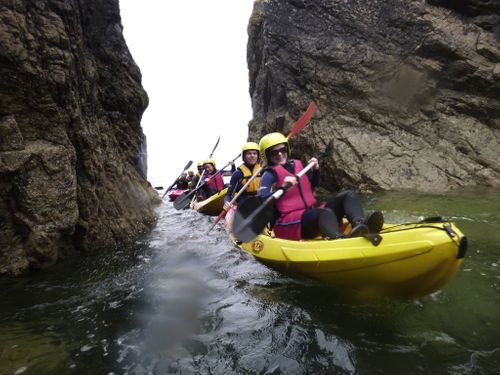 [website-button id="244″ type="website, phone, email, both"]