The Barrelstore Accommodation in Carrick on Shannon: A Stag Party Dream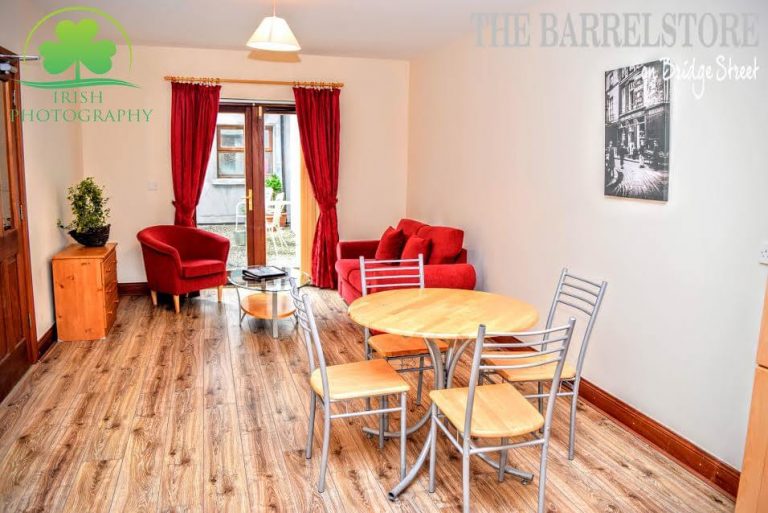 If you're on the hunt for the perfect place to throw an unforgettable stag party in Carrick-on-Shannon, hold onto your Guinness hats, folks, because we've got the inside scoop for you. Say hello to The Barrelstore Carrick-on-Shannon, your one-stop destination for barrelfuls of fun, delicious grub, and a good old-fashioned Irish craic.
Where in the World?
Let's kick things off with a little geography lesson, Irish style. You'll find The Barrelstore nestled right in the heart of Carrick-On-Shannon, County Leitrim. So, if you're out and about on the Bypass Road in Townparks, keep your eyes peeled for a lively spot bursting with good vibes. You can't miss it!
Visit The Barrelstore's website.
Craft Beer Heaven
Ah, yes, the stuff that dreams are made of – beer. The Barrelstore Carrick-on-Shannon takes pride in having an extensive selection of craft beers that will make your taste buds dance a jig. With over 20 craft beers on tap, including both local Irish brews and international delights, you'll be spoiled for choice. Whether you're a fan of hoppy IPAs, rich stouts, or velvety porters, The Barrelstore has your back.
But hold on, folks, that's not all.
Cocktail Creativity Galore
If beer isn't your cup of tea, fear not. The Barrelstore Carrick-on-Shannon also boasts a cocktail menu that's as creative as a leprechaun's mischief. Fancy something fruity, zesty, or downright mysterious? You're in for a treat. From classic cocktails with a twist to their own signature concoctions, they've got something to tantalize every palate.
Feast Like a King
Now, let's talk food because a proper Irish party isn't complete without some hearty grub. At The Barrelstore, you can tuck into a mouthwatering menu that includes everything from scrumptious pizzas to juicy burgers and light bites that'll keep the hunger at bay. It's not just about the drinks; it's about the full Irish experience.
More than Just a Pub
But wait, there's more! The Barrelstore Carrick-on-Shannon isn't your average watering hole; it goes above and beyond to make your stag party unforgettable. Here's what you can expect:
What's a stag party without some toe-tapping tunes? The Barrelstore keeps the party rocking with live music on weekends. So, gather your lads, hit the dance floor, and let loose like there's no tomorrow.
For those moments when you need a breather from all that dancing, challenge your mates to a friendly game of pool. The Barrelstore's got you covered with a top-notch pool table. Who's going to be the pool shark of the night?
Now, here's a royal treat for you and your crew. The Barrelstore Carrick-on-Shannon has apartments conveniently located right above the bar, smack in the heart of Carrick on Shannon. Imagine having your own space for some quiet moments after all the revelry. 
A separate entrance whisks you upstairs to their courtyard setting, which is shared with seven apartments. It's the perfect setup for you and your squad to rest up for another day of stag party shenanigans.
And here's the best part, folks – The Barrelstore Carrick-on-Shannon is all about that relaxed, friendly atmosphere. You won't find any stress here, just good times with great people.
Plan Your Stag Party at The Barrelstore Carrick-on-Shannon Today!
When it comes to stag parties in Carrick-on-Shannon, The Barrelstore is the undisputed champion. With its craft beer extravaganza, creative cocktails, delectable food, live music, accommodations, and pool table fun, it's a stag party paradise.
So, what are you waiting for? Grab your lads, get your party pants on, and make your way to The Barrelstore Carrick-on-Shannon. Trust us, you won't be disappointed.
Looking for the ultimate stag party in Ireland? Explore a wide range of exciting options with stagit!
theKeycollection.ie Apartments Dublin City
Dublin is a hugely popular location for both hen and stag parties alike, with such a lively atmosphere and a multitude of pubs, clubs and activities to choose from!
Thekeycollection.ie apartments offer a wide collection of serviced accommodation in various locations in the heart of Dublin. Our collection of apartments are ideal for groups looking to be in the centre of all the action in Dublin City. We offer you not only a choice of apartments, but a choice of where in Dublin City you and your group wish to stay.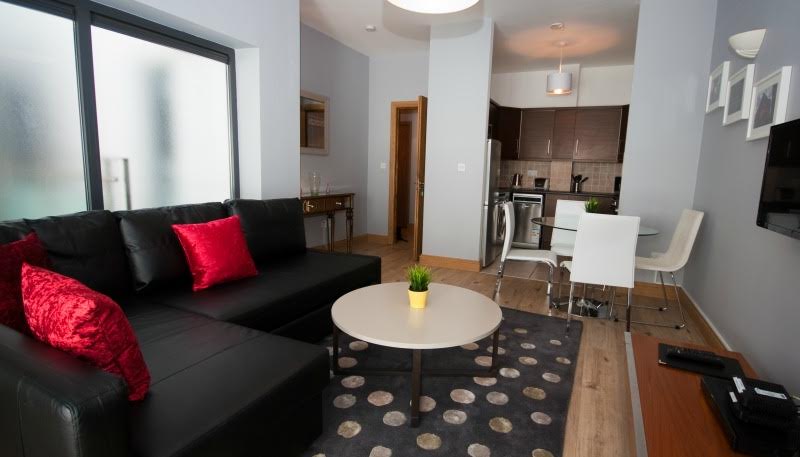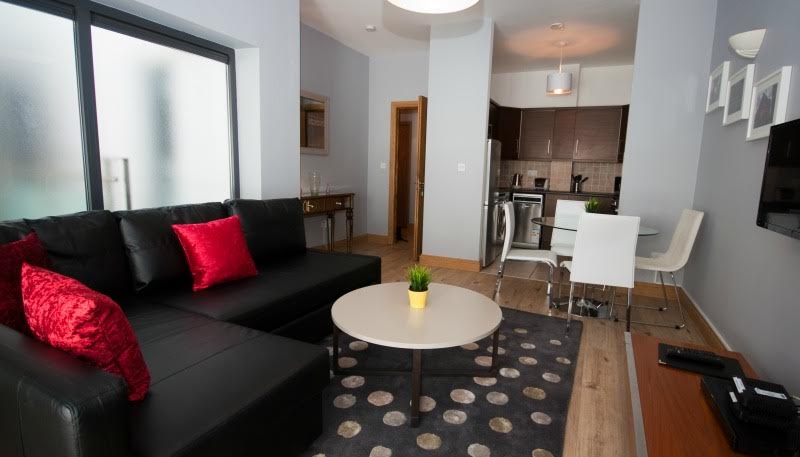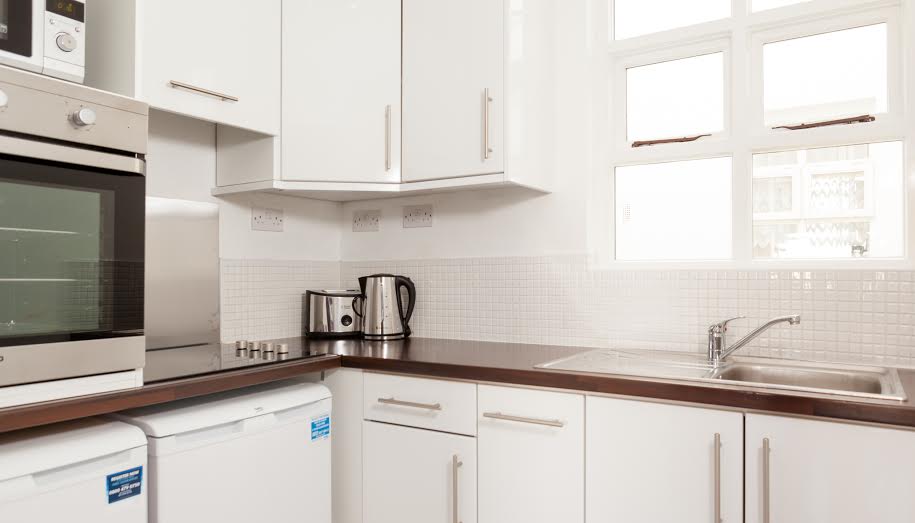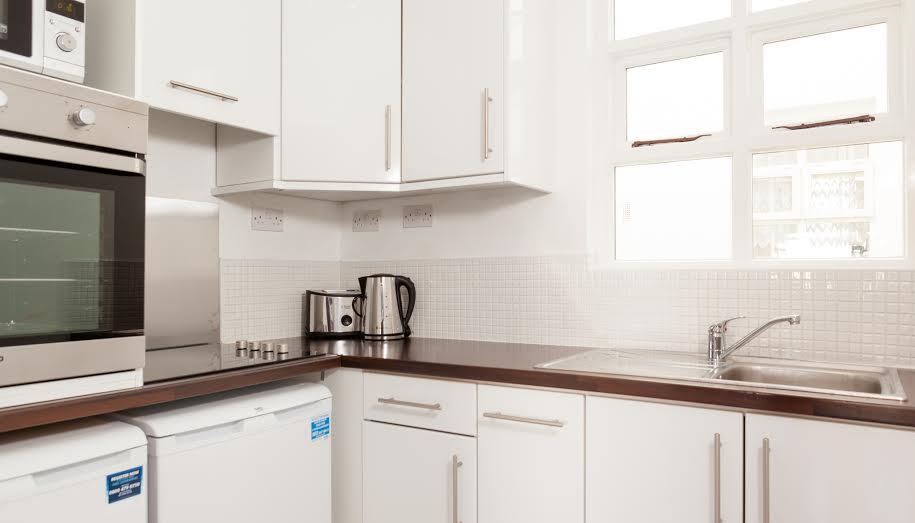 All of our City Centre apartments in Dublin come with:
Kitchens containing a washer, oven & microwave
Lounge/dining area
TV and FREE WIFI
Fully Furnished
24/7 Customer service
Meet and greet on arrival
Centrally located
Individually approved & selected apartments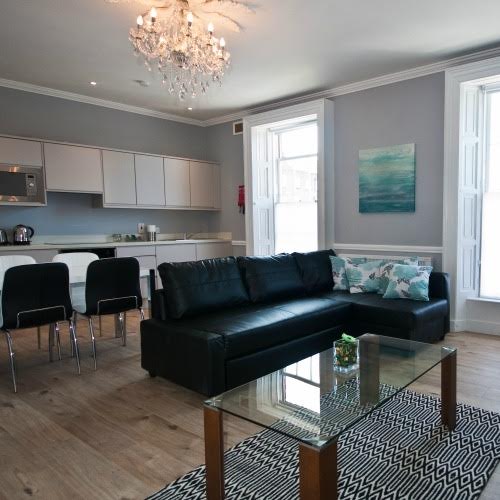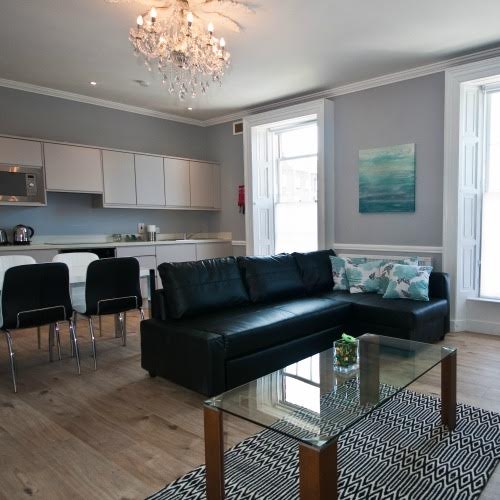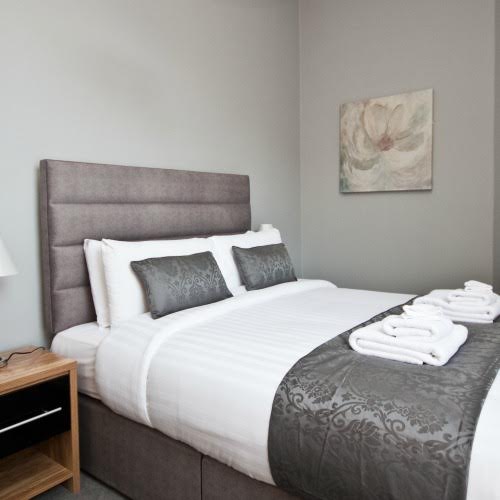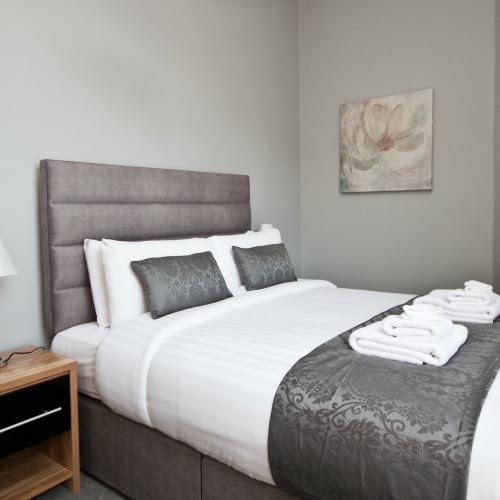 [website-button id="167″ type="both"]
Corrib Village
Looking for group accommodation for a hen night in Galway city but don't fancy breaking the bank? Look no further!
Located only a short distance from the city centre and all of Galway's famous pubs, clubs and restaurants, Corrib Village is the perfect option. Apartments consist of private rooms (some of which are ensuite) and a kitchen/living room, ideal for groups. Guests can avail of our FREE shuttle bus to the city centre, which drops off in Eyre Square, the heart of Galway's buzzing night life, as well as FREE parking and FREE Wi-Fi! So, if you're planning a hen night on a budget, think Corrib Village!


Other facilities include:
24-hour reception
Convenience shop (for all those last-minute essentials!)
Freefone taxi
Laundrette
For bookings and further info, please use the contact details below to reach Corrib Village directly.
[website-button id="34″ type="website, phone, email, both"]