Woodville House B&B

If you're looking for a splendid spot to celebrate the impending nuptials of your best mate, look no further than the enchanting Woodville House Restaurant & B&B in the heart of Mullingar, County Westmeath, Ireland. Prepare to be swept off your feet by the warm Irish hospitality and the historic allure of this 18th-century Georgian country house.
Woodville House: A Stag Party Oasis
In the heart of the rolling Irish countryside stands Woodville House, a timeless gem that exudes both elegance and charm. Nestled amidst lush landscapes, this Georgian country house has been lovingly restored to its former glory, offering a splendid backdrop for the most epic stag parties.
With six delightful bedrooms, each boasting its own en suite bathroom, you and your stag crew will be treated to comfort and luxury at every turn. The rooms are the perfect blend of classic beauty and modern convenience, ensuring that your stay is as comfortable as it is unforgettable.
But it's not just the inviting bedrooms that make Woodville House a prime stag party venue. The pièce de résistance is the on-site restaurant that beckons you to indulge in mouthwatering modern Irish cuisine. And here's a little tidbit for you: Woodville House's restaurant has earned the prestigious Bib Gourmand from the Michelin Guide. Yep, you read that right. It's a place where top-notch fare meets reasonable prices – a combination that's a bit like finding a leprechaun's pot of gold.
Why Woodville House is the Ultimate Stag Party B&B
So, what makes Woodville House the perfect venue for a stag shindig? Let's break it down:
Charming Georgian Splendor
Imagine raising a toast to your mate in a setting that seems straight out of an Irish fairy tale. Woodville House's Georgian architecture and stunning interiors provide the perfect atmosphere for creating those cherished memories.
Food to Savor
Let's talk about food, shall we? Woodville House's restaurant takes Irish cuisine to new heights. From succulent starters to tantalizing main courses and divine desserts, your taste buds are in for a tantalizing treat. The menu is a symphony of flavors, dancing to the tunes of local produce and culinary expertise.
Legendary Irish Hospitality
The staff at Woodville House are like the Irish cousins you never knew you had. Their friendly and helpful demeanor ensures that your stag party runs like clockwork, leaving you with nothing but laughter and cherished moments.
Unbeatable Location
With Woodville House just a jaunty stroll away from Mullingar's town center, you and your merry band of stags have easy access to the local watering holes and delicious eats. Who needs a designated driver when everything you need is right at your doorstep?
Stag Party Friendly Prices!
Picture this: You and your mates seated around a table, clinking glasses and savoring exquisite dishes. Here's a sneak peek of the deliciousness that awaits you at Woodville House:
Starters

: Dive into a world of culinary delights with starters ranging from €10 to €15. From hearty soups to delicate salads, the flavors will have you drooling.

Main Courses

: The main event features dishes priced between €20 and €30. Indulge in everything from succulent steaks to seafood wonders, showcasing the finest Irish ingredients.

Desserts

: End on a sweet note with desserts priced from €8 to €10. Prepare to be tempted by delectable treats that are a match made in dessert heaven.
Not convinced yet? You can look Woodville House up on Tripadvisor to see how many lads they've satisfied!
Ready to Elevate Your Stag Party? Choose Woodville House Restaurant & B&B!
When it comes to stag parties, Woodville House Restaurant & B&B is the stuff of dreams. With its historic charm, delectable cuisine, and a team that treats you like family, you're in for a celebration that will be whispered about for years to come. 
So, gather your lads, put on your best Irish accent (or not!), and get ready for a stag party that's infused with the magic of Woodville House.
But enough talk – time for action! Pick up that phone, book a session for your stag party in Ireland, and get ready for the time of your life. Trust me, you won't regret it!
ST MARYS BED AND BREAKFAST
If you're on the prowl for a place to accommodate the lads in your Carrick-on-Shannon stag party shenanigans, look no further. The charming, family-run St. Mary's B and B Carrick-on-Shannon offers a genuine Irish experience with an extra dash of cheekiness that'll make your stag party the stuff of legends

Nestled in the heart of County Leitrim, St. Mary's B&B is a haven of Irish charm and hospitality. From the moment you cross our doorstep, you're in for a taste of Ireland's finest heritage and natural beauty, the perfect backdrop for your stag shenanigans.
B and B Carrick-on-Shannon Rooms to Suit Your Swagger
They've got rooms to fit all party sizes, whether you're a one-man wolf pack or a raucous rabble of revelers. Here's the lowdown on St. Mary's B and B Carrick-on-Shannon accommodations:
Single Rooms:

For the solo stag sensation, their single rooms are your cozy cocoon. A snug single bed, enough space for your gear, and your private bathroom – it's your solo adventure HQ.

Double Trouble:

If you're partnering up for the stag caper, our double rooms are the bee's knees. Two comfy beds, en suite bathrooms loaded with freebies, and space for all your escapades.

Twinsies:

Traveling with your partner in crime but prefer your own turf? Our twin rooms are just the ticket. Roomy, comfy, and equipped with your personal bathroom.

Family Unite:

They've got families covered, too! Their family rooms come in various bed configurations to suit your crew. You'll have en suite bathrooms and storage galore for all the family secrets.
Fuel Up for the Fun
Mornings at St. Mary's are nothing short of legendary. They know you're here to paint the town green, so they'll make sure you're fueled up for your adventures. Their dining room, drenched in Irish sunshine, is where the magic happens.
Dive into a hearty Irish breakfast with fluffy omelets, crispy bacon, succulent sausages, and toast that's fresher than your dance moves. No one leaves the table hungry! If you've got any dietary demands, just give them a shout. They'll whip up a meal that'll kickstart your day with style.
And if you're still not convinced about the comfort this place brings, know that St. Mary's B&B is in booking.com's top 10 B&Bs in Carrick on Shannon!
St. Mary's B and B Carrick-on-Shannon is the perfect wingman on your stag party Ireland adventure. And they're ready to roll out the green carpet for your crew.
McGees Bar & Accommodation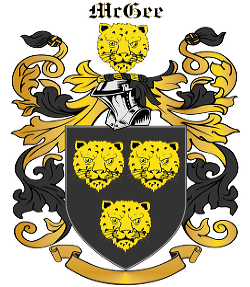 Welcome to Jim McGee's Traditional Bar & Guest Accommodation – 'your Home Away From Home in the Sunny South East'!
Established in the 1840's, Jim McGee's is a well known bar located in the heart of Wexford Town – just 5 minutes from the Train & Bus Station, Main Shopping Area and Exciting Nightlife. Whether your looking for a lively night of Music and Song – or a Quiet Pint by the Fire – enjoy the craic in Jim McGee's Bar where you will immediately feel like a regular!
Jim McGee's Bar is a hotspot for fans of all Sporting Events with its many well positioned Flat-Screen TV's throughout the Bar.
Guest Accommodation adjoins the bar – but can be accessed via a seperate entrance, making this perfect for Singles, Couples, Groups and Families.
The sun terrace provides a great environment to relax, benefitting from All-Day Sunshine!
You will always find a welcome smile and a friendly face each time you visit Wexford that will keep drawing you back again and again!
Jim McGee's Traditional Bar & Guest Accommodation offers 14 En-Suite Rooms fully equiped with Flat Screen TV and Tea & Coffee making facilities designed to offer a Comfortable Restful Night!
Are you planning a Party? Why not Contact us for our special Party/Accommodation Packages!
[website-button id="69″ type="website, phone, email, both"]