Dublin Pub Pass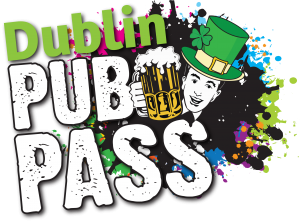 Dublin's first DIY Pub Pass!
These deals below are valid with the Pub Crawl Wristband, 1 wristband per person, Wristband can be used for the whole weekend as much as you can!. Massive savings to be had!! Each Wrist band will get you;
Fitzgeralds Bar –
All Pints only 4 euro each
Double vodka and red bull only 10 euro
Cocktails only 5 euro
Buskers Bar Templebar –
Buy a Drink & get a Free shot and 5% off all food in Buskers Bar.
The Lafayette Club-
3 Sambuca shots only 10 euro – Tequila Shots only 10 euro, Free entry into Lafayette nightclub
( normally 10 euro)
Trinity Bar –
All Pints only 4.50 euro
3 Jager bombs only 10 euro
Cocktails only 5 euro
Bad Bobs Templebar –
Buy a Drink get a Free shot
Alchemy Nightclub Templebar –
Half Price entry on Admission fee only 5 euro
Get a Free Shot on arrival
[website-button id="134″ type="website, phone, email, both"]
Beauty by the Shannon
Cocooned in the busy little tourist town of Carrick-on-Shannon, over looking the river Shannon is where you will find our beauty clinic. Newly designed with 6 private treatments rooms and views of the shannon throughout. All our treatments are carried out in a beautiful serene and tranquil environment. Our therapists are dedicated to pampering you. We hope you enjoy your special experience with us.
[website-button id="128″ type="website, phone, email, both"]