The Ultimate Guide to Choosing the Perfect Wedding Coordinator
Weddings! A grand celebration filled with love, laughter, and a touch of organized chaos. Now, let's be honest here, planning a wedding is no small feat. It's like juggling flaming potatoes while riding a unicycle – a recipe for disaster if not handled with care. But fret not, my dear friends! That's where the marvelous creature known as the wedding coordinator enters the scene, waving their magical wand of organization and turning your wedding dreams into a reality.
In this delightful guide, we shall unravel the mysteries and marvels of choosing the perfect wedding coordinator. Picture them as the fairy godmother of your wedding, ensuring everything runs as smoothly as a pint of Guinness sliding down your throat. Trust me, their expertise and assistance will be your secret weapon in tackling the wild adventure that is wedding planning.
Understanding the Role of a Wedding Coordinator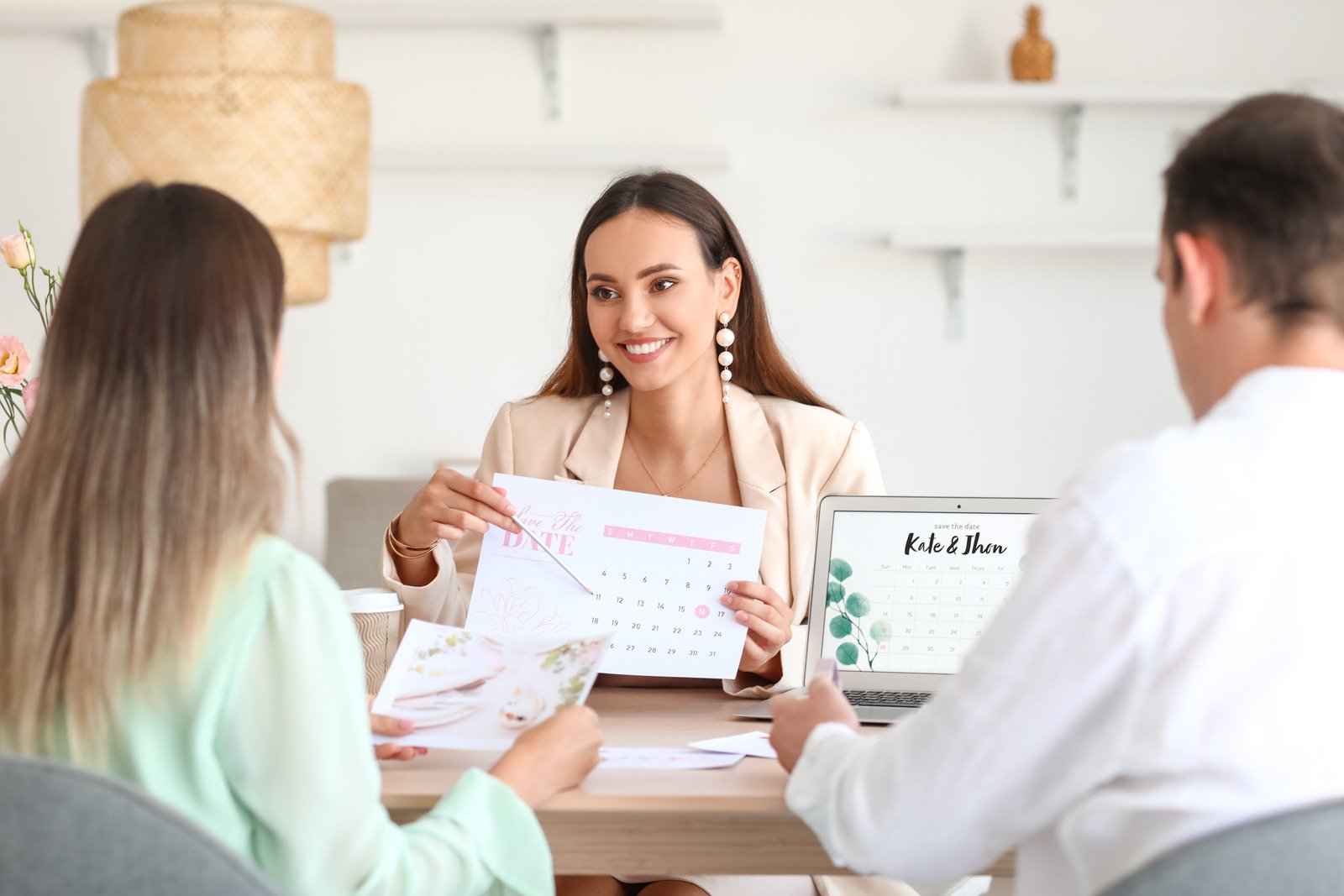 The wedding coordinator is a magnificent creature that brings order and harmony to the wedding chaos. But what exactly does this mystical being do, you ask? Well, grab yourself a cuppa and let me enlighten you.
Key Responsibilities of a Wedding Coordinator
Now, let's peek behind the curtain and unveil the secrets of a wedding coordinator's responsibilities. From the moment you say "I do" to the final dance at the reception, these marvelous creatures have their paws on everything. Here are just a few of their magical duties:
They craft a meticulously detailed timeline, making sure everything flows smoothly from the "Here Comes the Bride" moment to the cutting of the cake. Time waits for no one, except perhaps the wedding coordinator.
They wrangle the fabulous army of vendors, negotiating contracts, coordinating deliveries, and making sure everyone is on the same page. They have a knack for charming even the grumpiest of florists or the most temperamental of DJs.
Problem-Solver Extraordinaire
When life throws lemons at your wedding day, fear not! The wedding coordinator will juggle those lemons and turn them into a zesty lemonade. They are the masters of troubleshooting and quick thinking, solving any hiccup that may arise.
From choosing the perfect color palette to arranging the flowers just so, wedding coordinators sprinkle their creative touch throughout your wedding wonderland. They know how to transform even the humblest of venues into a magical haven fit for a fairytale.
The Difference Between a Wedding Coordinator and a Wedding Planner
Ah, here comes the twist! You see, while the terms "wedding coordinator" and "wedding planner" are often used interchangeably, there is a subtle distinction between the two. Think of it like sipping a pint of stout versus a glass of whiskey (both delicious, mind you!).
A wedding planner is your partner in crime from the very beginning. They help you choose the perfect venue, select vendors, and dive deep into the world of budgets and contracts. They guide you through every step of the planning process, from the inception of your wedding dreams to the final "I do."
On the other hand, a wedding coordinator enters the picture closer to the big day. They take all the plans you've crafted and execute them flawlessly. They ensure that your wedding day is a smooth sailing adventure, managing the logistics, coordinating the vendors, and making sure every detail is in place.
Reasons to Hire a Wedding Coordinator
The myriad of reasons why a wedding coordinator is worth their weight in gold! Prepare to have your worries whisked away and your stress levels dialed down. Let's explore the enchanting benefits they bring to the table.
Stress Reduction and Time Management
Picture this: Instead of frantically juggling seating arrangements and chasing down RSVPs, you're sipping a cup of tea, basking in the excitement of your impending nuptials. 
That's the power of a wedding coordinator! These magical beings swoop in, taking the weight of planning off your shoulders. They handle the countless details, leaving you free to enjoy the journey and indulge in some much-needed pampering. Say goodbye to sleepless nights and hello to serenity!
Expertise and Industry Knowledge
Weddings are like a dance – intricate, coordinated, and requiring a certain finesse. Enter the wedding coordinator, the Fred Astaire of the wedding world. 
With their extensive expertise and deep knowledge of the industry, they guide you through the maze of wedding intricacies. From suggesting the perfect venues to navigating the world of floral arrangements and entertainment options, they bring a wealth of wisdom to the table. Trust them to lead you in the right direction and make your wedding dreams come true.
Vendor Connections and Negotiations
Finding the perfect florist, photographer, caterer, and other vendors can feel like searching for a four-leaf clover in a vast field. But fret not! Wedding coordinators possess a treasure trove of vendor connections and relationships. 
They know the best in the business, those talented souls who will make your wedding sparkle. What's more, they are skilled negotiators, ensuring you get the best bang for your buck without compromising on quality. Let them wave their magic wand and create a dream team of vendors for your special day.
Creative Input and Design Assistance
Are you feeling a bit lost in the vast sea of wedding inspiration? Fear not, for the wedding coordinator is here to rescue you! They have an innate sense of style and a keen eye for design. 
Whether you're envisioning a whimsical garden affair or a glamorous ballroom extravaganza, they'll help bring your vision to life. From suggesting color palettes to assisting with décor choices, their creative input will make your wedding a true reflection of your love story. Prepare to be dazzled!
On-the-Day Coordination and Troubleshooting
Ah, the grand finale! The wedding day itself, when all your dreams come to fruition. But alas, no celebration is without its hiccups. Enter the superhero of the day, the wedding coordinator. They take charge of the entire event, ensuring every element falls into place. From managing the timeline to overseeing setup and handling unexpected challenges, they are the calm in the storm. 
Qualities to Look for in a Wedding Coordinator
Now that you're ready to embark on the quest to find your perfect wedding coordinator, it's time to don your detective hat and uncover the qualities that make them shine brighter than a pot of gold at the end of a rainbow. Keep these characteristics in mind as you search for the one who will bring your wedding dreams to life.
Professional Experience and Track Record
Seek out a wedding coordinator who has a wealth of professional experience and a proven track record of creating spectacular weddings. Look for those glittering testimonials and success stories that leave you in awe.
Strong Communication and Organization Skills
Look for a wedding coordinator who possesses excellent communication skills, listening attentively to your dreams and desires. Additionally, organization skills are crucial. Your coordinator should be a master of schedules, deadlines, and the intricate dance of managing multiple details.
Attention to Detail and Problem-Solving Abilities
A truly exceptional wedding coordinator possesses a keen eye for detail, ensuring that no ribbon is out of place and no flower petal goes astray. Their meticulous nature ensures that every aspect of your wedding is executed flawlessly. 
Furthermore, they must possess problem-solving abilities that rival those of a leprechaun navigating a labyrinth. When unexpected challenges arise, they should approach them with grace and find creative solutions, leaving you blissfully unaware of any hiccups.
Flexibility and Adaptability
Whether it's adjusting to sudden weather changes or accommodating last-minute requests, a wedding coordinator's ability to go with the flow ensures a smooth and joyful experience for all.
Compatibility and Personal Connection
Your coordinator will become your confidant, partner, and guide throughout this enchanting journey. Look for someone with whom you have a natural rapport, as this will make the planning process all the more enjoyable. 
Trust your instincts and seek a coordinator who truly understands your vision and embraces your unique love story. When you find that perfect connection, you'll know it's the beginning of a beautiful collaboration.
How to Find the Right Wedding Coordinator
The quest for the perfect wedding coordinator begins! Fear not, my intrepid explorer, for I shall guide you through the enchanted forest of choices and unveil the secrets to finding your ideal match. Let us embark on this adventure together.
Researching Wedding Coordinators
First things first, grab your trusty laptop and embark on a virtual journey through the land of wedding coordinators. Explore their websites, social media pages, and online directories. Immerse yourself in their world, soaking up every bit of information you can find. Look for those whose style resonates with your vision and whose personality shines through their online presence.
Seeking Recommendations and Referrals
Ah, the power of word-of-mouth! Reach out to friends, family, and colleagues who have recently tied the knot. Ask them for their personal recommendations and referrals. These firsthand accounts carry the weight of gold, as they come from those who have experienced the magic of a particular wedding coordinator. 
Gather their tales of joy and mishaps, and let their insights guide you to potential coordinators who can weave their magic for you.
Interviewing Potential Coordinators
Now that you've gathered a list of promising candidates, it's time to put on your detective hat and interview them. Schedule meetings or phone calls with your shortlisted coordinators, and prepare your questions like a seasoned investigator. Ask about their experience, their approach to weddings, and their availability on your desired dates. 
Gauge their passion, their understanding of your vision, and their ability to bring your dreams to life. Remember, this is a journey of collaboration, so seek a coordinator who truly listens and connects with your vision.
Reviewing Portfolios and Client Testimonials
A picture is worth a thousand words, and a portfolio is a treasure trove of visual delights. Dive into the portfolios of potential coordinators, feasting your eyes on their previous wedding masterpieces. Look for weddings that make your heart skip a beat and evoke the emotions you wish to capture on your special day. 
Additionally, you can ask for client testimonials and reviews. Delve into the stories of those who have walked this path before you, and see if their experiences align with the enchantment you seek.
Evaluating Pricing and Packages
Ah, the practical realm of budgets and pricing. While your heart may be drawn to the dazzling sparkle of certain coordinators, it's important to consider the financial aspect as well. Evaluate the pricing and packages offered by your shortlisted coordinators, ensuring they align with your budget and desired level of service. 
Some may offer comprehensive packages that encompass every detail, while others may provide a more à la carte approach. Find the balance that suits your needs and keeps your pots of gold intact.
Questions to Ask a Potential Wedding Coordinator 
What is your experience in wedding coordination?

How many weddings do you typically coordinate per year? 

Can you provide references from past clients? 

What services are included in your wedding coordination package? E. How do you handle unexpected challenges on the wedding day?

Making the Final Decision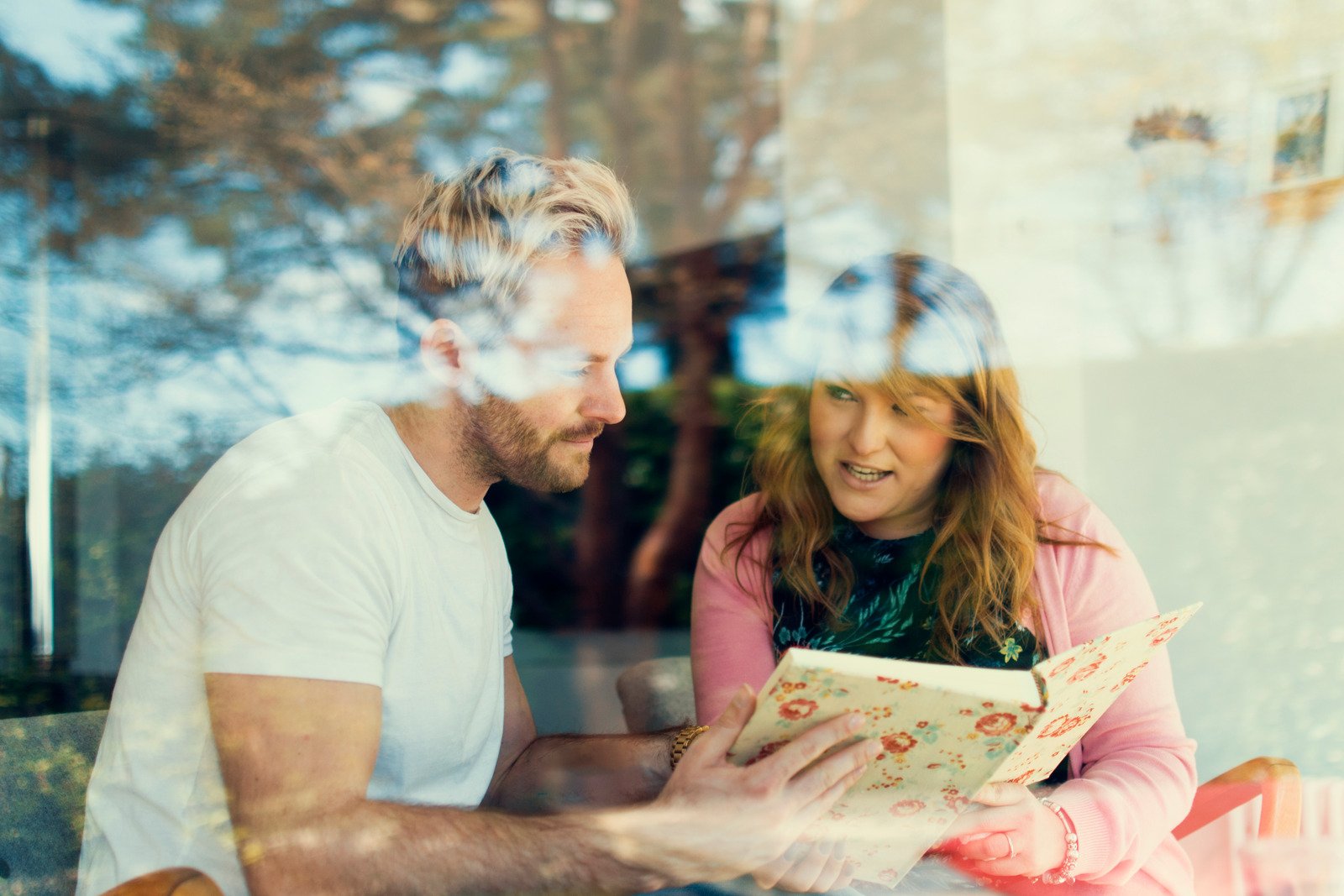 The time has come to make the final decision, to choose the wedding coordinator who will lead you towards your happily ever after. Take a deep breath, my friend, and let's explore the steps that will guide you to this momentous choice.
Comparing and Analyzing the Shortlisted Coordinators
Spread your list of shortlisted coordinators before you like a treasure map. Take a discerning eye and compare their strengths, offerings, and compatibility with your vision. Consider their experience, communication skills, attention to detail, and overall professionalism. Assess their ability to bring your dreams to life and handle any challenges that may arise. Weigh the pros and cons of each candidate, like a careful balance of scales.
Considering Budget and Cost Factors
As you embark on this decision-making journey, it's crucial to consider the financial aspect. Assess the pricing and packages offered by each coordinator, and evaluate how they align with your budget and desired level of service. Remember, a wedding is a tapestry woven with love and financial responsibility. Find the coordinator who provides value for your investment, ensuring your financial pot of gold remains intact.
Trusting Your Gut Feeling and Instincts
Now, my dear friend, close your eyes and listen to the whispers of your heart. Trust your gut feeling and that intuition that guides you towards what feels right. Consider the personal connection you felt during interviews and interactions with each coordinator. Did one of them make your heart flutter like a melody? Did they inspire confidence and ignite a spark of excitement within you? 
Let your instincts be your guide, for they have a way of leading you towards the path of magic and fulfillment.
And when the time comes to celebrate with your closest friends, raise a toast to a journey of love and joy. Let the stag party in Ireland be a vibrant and unforgettable prelude to the grand symphony that awaits. Cheers, to love, laughter, and a lifetime of cherished memories!
The Ultimate Best Man Speech Example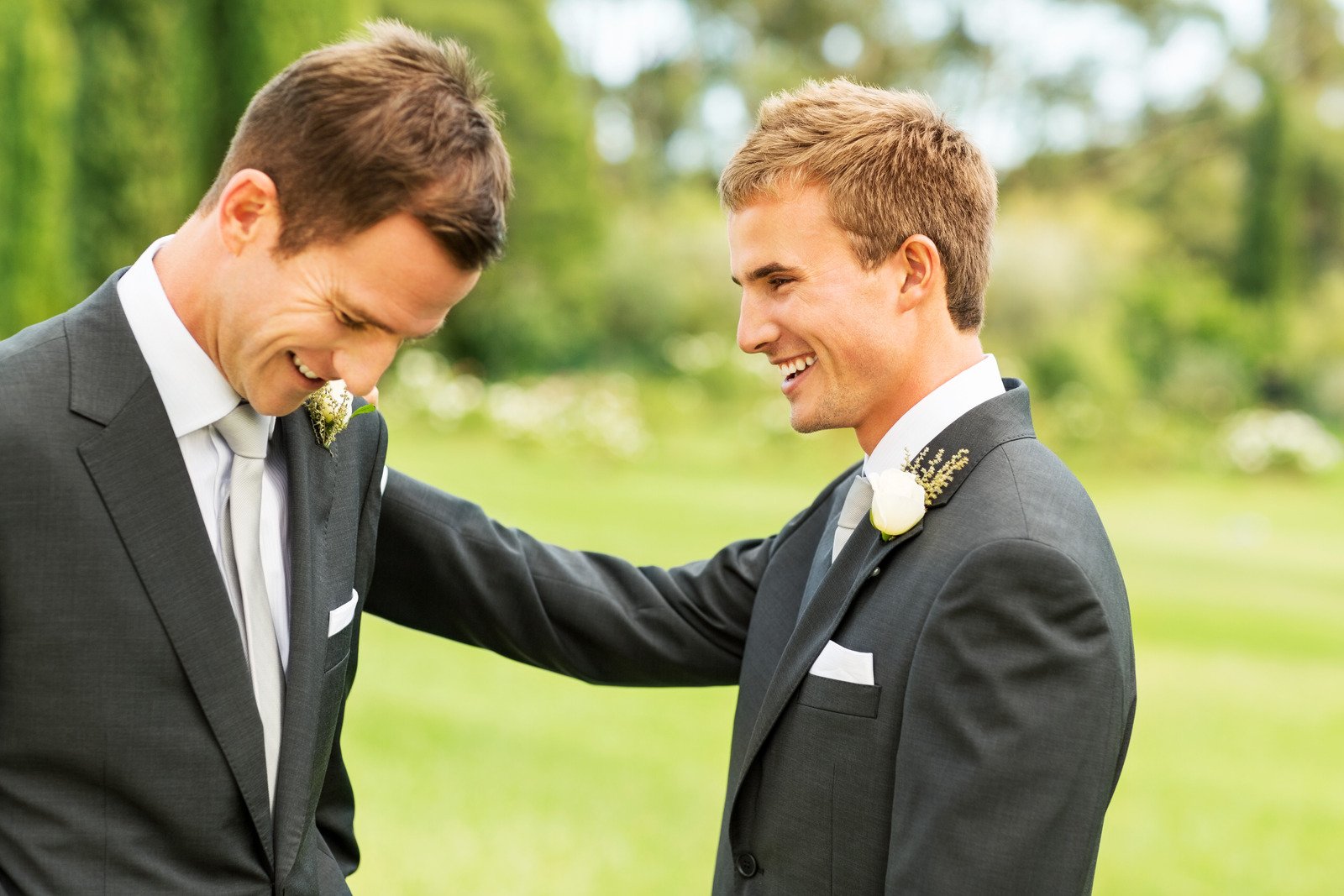 Now that the big day is approaching, it's time to perfect your Best Man speech to ensure it's a memorable and enjoyable moment for everyone. And fret not, because we have just the short best-man speech example you need to deliver a performance that hits all the right notes.
This template is designed to be concise, heartfelt, and infused with just the right amount of humor to elicit those much-desired laughs without going overboard. So, let's dive in and create a speech that will leave the audience entertained and the couple beaming with joy.
But before we delve into the template, let's remember the essence of this day – it's a celebration of love, unity, and the coming together of two incredible souls. As the Best Man, you have the privilege of sharing your unique perspective on the couple's journey, and your speech should reflect the warmth and genuine affection you have for them.
So, without further ado, let's dive into the short best-man speech example in Ireland that perfectly balances sentiment and humor, ensuring a memorable and enjoyable experience for all. Get ready to bring the house down with laughter and heartfelt moments!
Speech Details
The duration of the Best Man speech in Ireland tends to be around 5-7 minutes. While it may be tempting to extend the speech, remember that brevity is key. Keep it concise, engaging, and filled with memorable moments that will have everyone laughing, reflecting, and cheering in support of the couple.
Timing is crucial when delivering your Best Man speech. Traditionally, it is given after the main course of the wedding meal, once the formalities have settled and the guests are in high spirits. This allows you to set the tone for the remainder of the evening, injecting laughter and heartfelt sentiments into the atmosphere.
Balancing Humor, Sentimentality, and Respect
Crafting an exceptional Best Man speech in Ireland requires skillful navigation of humor, sentimentality, and respect. The Irish have a knack for humor, so embrace it with clever anecdotes, playful jabs, and light-hearted banter.
Alongside humor, infuse your speech with genuine sentimentality. Share stories that touch the heart, emphasizing the deep bond between the couple and the joy they bring to each other's lives. Express your well wishes and genuine admiration for their love and commitment.
Your Short Best Man Speech Template
Opening and Introduce Yourself
When it comes to opening speeches, don't worry lads because we've got you covered! Here are ten examples you can choose from to kick off your best mate's wedding in a bang-on way.
Wedding Procession Observations and Give Thanks
Before we dive into the anecdotes and heartfelt moments, let me take a moment to soak in the splendor of this remarkable wedding procession. I must say, the beauty and elegance radiating from the bride and groom truly outshine any star in the sky tonight. Let's raise our glasses and extend our heartfelt thanks to the incredible hosts, [Hosts' Names], for their unwavering hospitality and for bringing us all together to celebrate this joyous occasion.
A Few Words About the Groom (and You)
Now, let's turn our attention to the man of the hour—[Groom's Name]. They say behind every great man is an even greater best friend, and that's where I come in. Together, we've faced countless challenges, laughed until our sides hurt, and shared secrets that will forever remain between us…unless you want to hear them later at the bar!
[Groom's Name] has always been the life of the party, the one with an infectious smile and unwavering loyalty. Whether we were exploring the untamed landscapes of Ireland or navigating the unpredictable waters of life, he's been a true brother to me. And seeing him find his soulmate in [Bride's Name] fills my heart with immense joy.
A Few Words About the Bride
Speaking of soulmates, let's talk about the radiant star who has captured [Groom's Name]'s heart—[Bride's Name]. From the moment I first met her, I knew she was the perfect match for our dear friend. Her grace, intelligence, and irresistible charm have added a new level of happiness to [Groom's Name]'s life.
[Bride's Name], you bring out the best in [Groom's Name], and it's evident in the way his eyes light up whenever you're around. Your love and support have already made a profound impact on his life, and I have no doubt that together, you'll conquer any challenges that may come your way.
The Bride and Groom Together
Now, let's take a moment to appreciate the extraordinary couple before us. [Bride's Name] and [Groom's Name], your love is a testament to the power of true connection. It's a rare gem that deserves to be celebrated and cherished. May your journey together be filled with laughter, endless adventures, and a love that grows stronger with each passing day.
Your Gift and Messages from Well-Wishers
Before we raise our glasses in a toast, let me present the couple with a small token of our affection. We wanted to find something truly special, something that symbolizes the union of two beautiful souls. [Describe the gift briefly and explain its significance].
Now, I'd like to share some messages from those who couldn't be here with us today. Friends and family near and far have sent their love and warm wishes. They may not be present physically, but their hearts are united with ours as we celebrate this remarkable union.
Final Words and Toast
Now, lads! As the wedding comes to a close, an engaging and heartfelt speech is necessary! Don't worry, as we've got you covered. Here are 10 examples of humorous and engaging final words and toasts for weddings
By following this short Best Man speech template example, you can create a heartfelt and humorous tribute to the couple, incorporating witty humor to make it a truly memorable moment during the wedding celebration. Remember to personalize the template and add your unique experiences and stories to create a speech that reflects your bond with the groom and captures the essence of the bond between him and her lovely bride. Sláinte to an extraordinary Best Man speech!
Plan you your stag party and hen party.
The Ultimate Wedding Planning Guide: From Stag and Hen Parties to the Big Day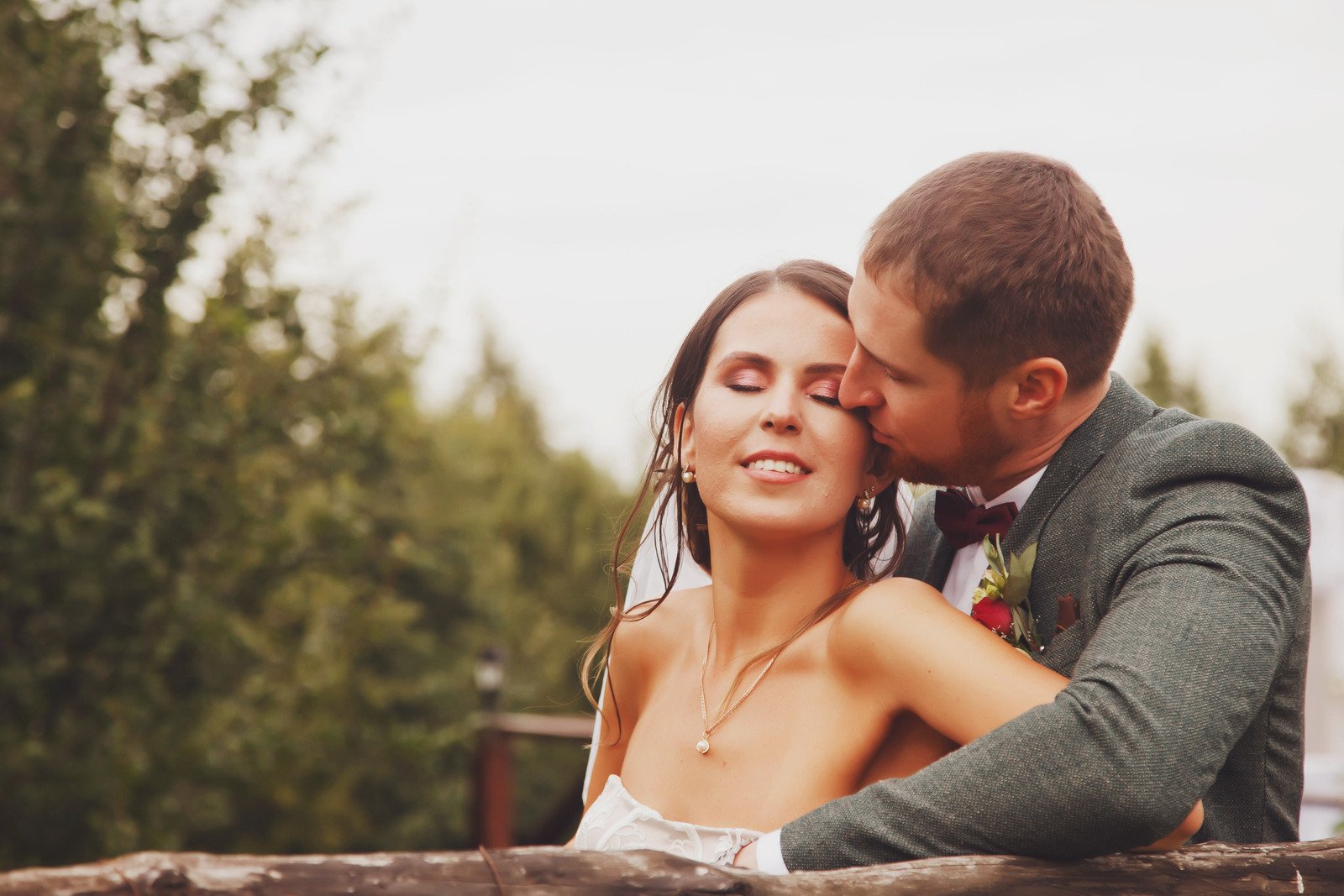 Now, we all know that planning a wedding can be a bit of a whirlwind. From the intricate details of the ceremony to the scrumptious wedding cake that deserves its own chapter, there's a lot to consider. But let's not forget the events leading up to the grand finale—the stag and hen parties! In this wedding planning guide, we'll be your trusty tour guides, leading you through the maze of stag and hen party planning with a healthy dose of humor and a twinkle in your eyes.
We'll leave no stone unturned as we navigate the treacherous terrain of choosing the perfect theme, organizing unforgettable activities, and handling logistics like seasoned professionals. You'll soon discover that planning these pre-wedding festivities is an art form, where creativity and laughter blend seamlessly.
Stag Party Planning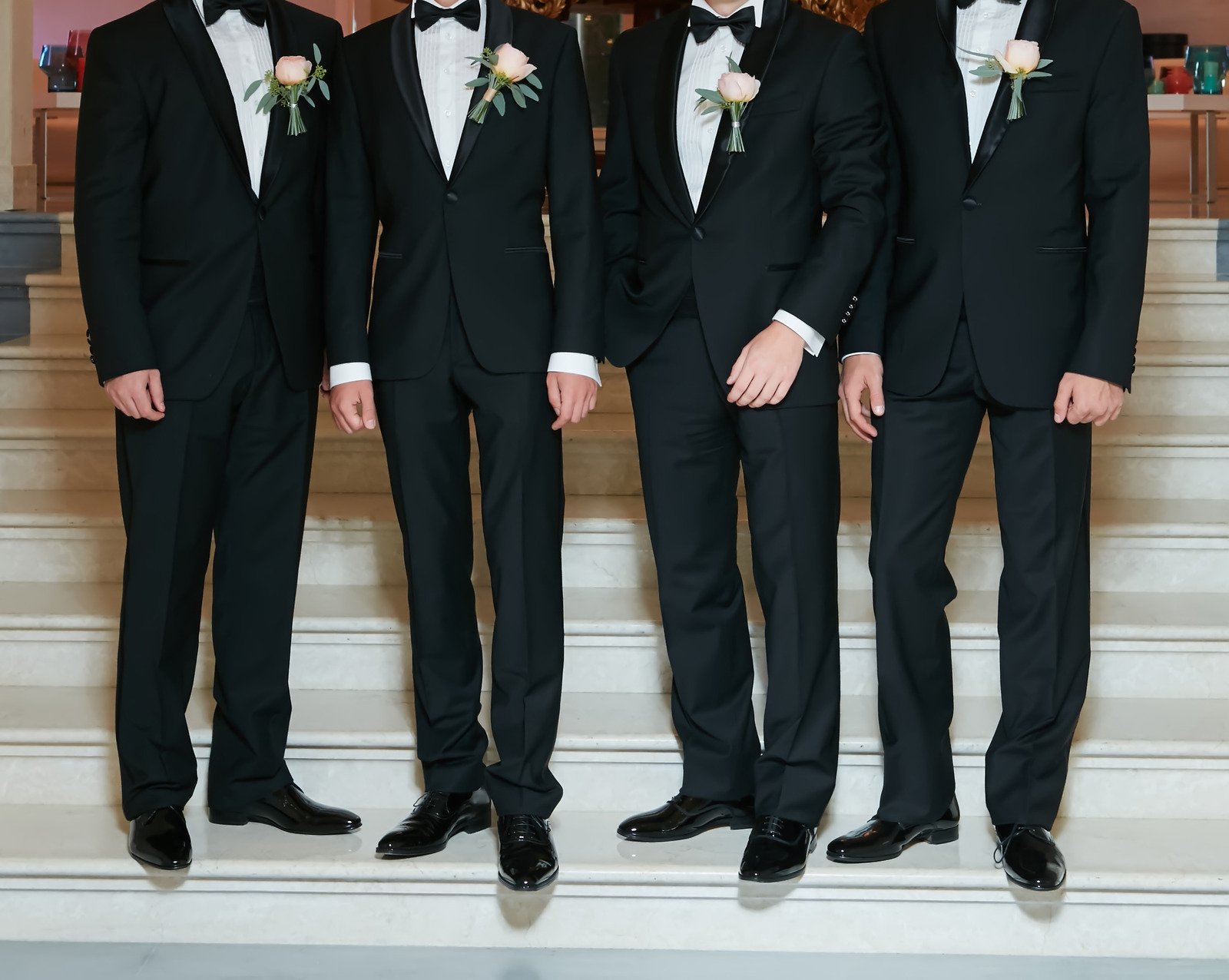 Organizing Stag Party Activities
Alright, lads, let's move onto the exhilarating realm of stag party activities. This is where the real fun begins! Here are some cracking suggestions to make the groom's send-off a legendary adventure:
Adventure Sports Extravaganza
Unleash your inner daredevils with adrenaline-pumping activities. Whether it's paintball, go-karting, quad biking, or even bungee jumping, the options are endless. Get the blood pumping and create memories that'll make the groom's heart race long after he says, "I do."
Outdoor Escapades
If your stag crew is more of the nature-loving kind, embrace the great outdoors. Plan a hiking or camping trip, organize a fishing expedition, or go kayaking in picturesque waters. The groom will appreciate the chance to soak in the beauty of nature before tying the knot.
Tailored Experiences
Consider the groom's interests and craft a personalized experience just for him. Is he a whiskey connoisseur? Arrange a distillery tour and tasting session. Is he a golf enthusiast? Plan a day on the green with some friendly competition. Tailoring the activities to his passions will ensure a stag party that truly hits the mark.
Pub Crawl and Games
Let's face it, lads, no stag party is complete without a pub crawl. Hit the town, explore the finest Irish pubs, and raise your glasses to the groom-to-be. Spice things up with some pub games like darts, pool, or even a hilarious scavenger hunt throughout the night.
Hen Party Planning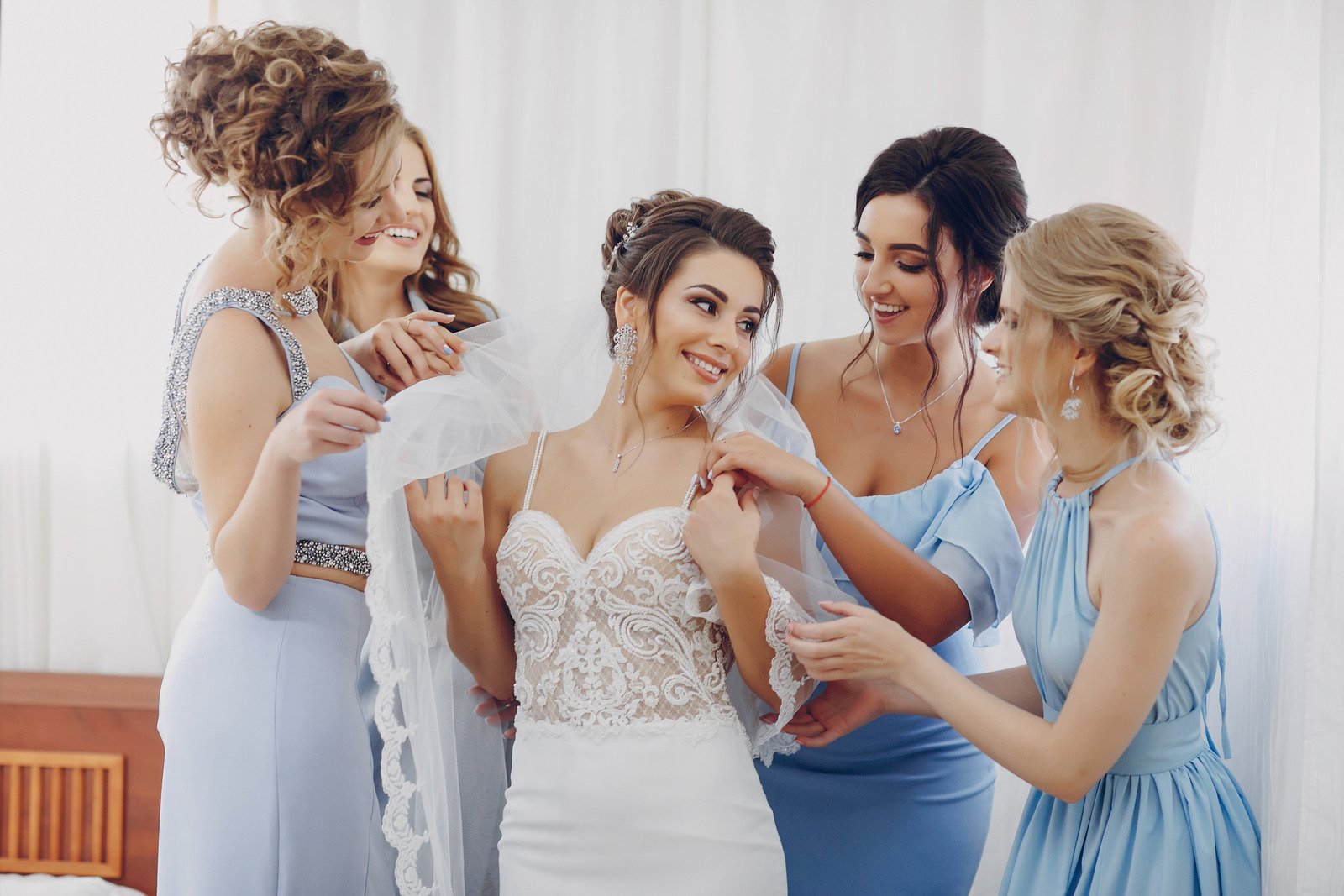 Planning Hen Party Activities
It's time to dive into the delightful realm of hen party activities. Get ready to create moments of joy, laughter, and unforgettable bonding with these fabulous suggestions:
Pampering Spa Retreat
Treat the bride and her entourage to a day of relaxation and rejuvenation. Book a luxurious spa retreat where everyone can indulge in massages, facials, and manicures. It's a chance to unwind, destress, and leave all worries at the door while creating a tranquil and pampering experience.
Creative Workshops
Unleash your inner artists and crafters with creative workshops. From pottery and painting classes to floral arrangement or cocktail making workshops, there's a wide array of activities to choose from. Let everyone's creativity shine and take home a unique memento of the celebration.
Destination Getaway
For those seeking a memorable adventure, plan a destination hen party getaway. Whether it's a weekend at a beach resort, a city escape, or an adventurous retreat in the mountains, immersing yourselves in a new environment creates lasting memories and fosters deep connections among the ladies.
Fun-Filled Games and Challenges
Inject laughter and friendly competition into the celebration with an array of games and challenges. From scavenger hunts and trivia nights to dance-offs and karaoke showdowns, let the good times roll. It's a chance to let loose, create hilarious memories, and bond through shared laughter.
Now lads and lasses, as you plan the stag and hen party activities, remember these essential aspects to ensure a comfortable and inclusive environment for all attendees:
Consider Individual Preferences
Take into account the preferences and comfort levels of the groom, bride and the attendees. Ensure that the activities chosen align with their interests and create an atmosphere where everyone feels included and at ease.
Keep in mind the financial considerations of all attendees. Choose activities that are accessible to everyone and offer alternatives or customizable options to accommodate different budgets.
Communication and Collaboration
Foster open communication and collaboration among the stags and hens. Involve the groom and bride's closest friends and family in the planning process to ensure that the activities reflect their desires and create a celebration that is truly meaningful.
Wedding Planning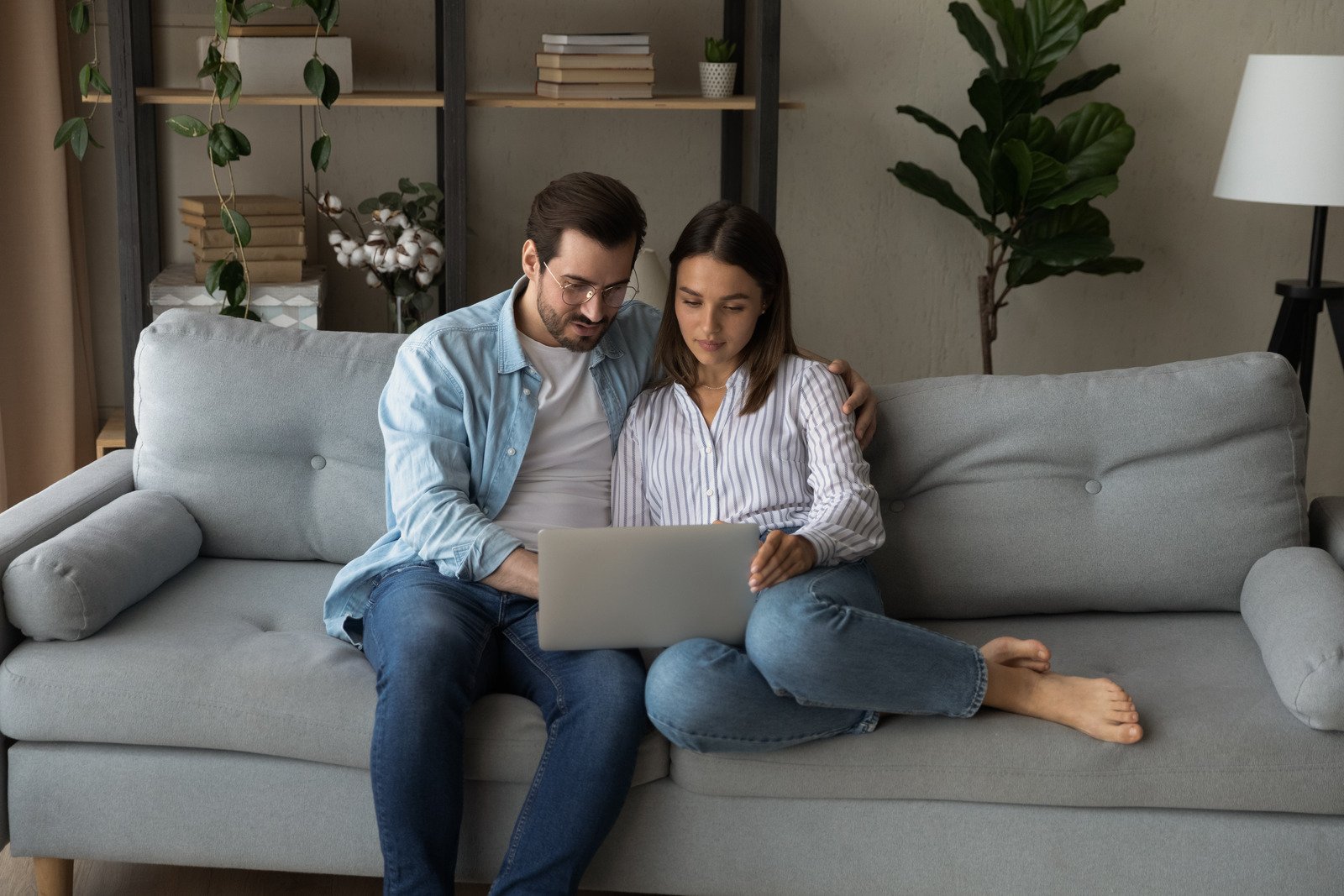 Setting a Wedding Budget
Ah, the sweet sound of wedding bells is in the air! Now, before we dive headfirst into the our enchanting wedding planning guide, let's talk about the essential foundation: setting a wedding budget. While it may not be the most glamorous part of the process, trust me, lads and lasses, it's a crucial step that will ensure a smooth and stress-free journey to "I do." Here's how to approach it:
The Importance of a Realistic Budget
First things first, setting a realistic budget is vital. It helps you keep track of your expenses, avoid unnecessary financial strain, and make informed decisions throughout the planning process. So, sit down with your partner, grab a pint or a cup of tea, and discuss your financial capabilities and priorities.
Allocating Funds to Different Aspects:
Once you have your overall budget, it's time to allocate funds to different aspects of the wedding. Consider the following key areas:
This often takes up a significant portion of the budget. Research various options and find a balance between your desired location, capacity, and culinary delights.
From the bride's gown and groom's suit to bridesmaid dresses and accessories, don't forget to allocate funds for looking your best on the big day.
Create the perfect ambiance by setting aside funds for stunning floral arrangements, decorative elements, and lighting.
Photography and Videography
Capture the cherished moments forever by investing in professional photographers and videographers who will freeze time and tell your love story through their lenses.
Ensure a memorable celebration by setting aside funds for live bands, DJs, or other entertainment options that will keep the party alive and kicking.
Stationery and Invitations
Allocate funds for beautifully designed invitations, save-the-date cards, and other stationery items that set the tone for your wedding.
Wedding Planner or Coordinator
If you choose to enlist the help of a wedding planner or coordinator, consider allocating a portion of your budget to their expertise and guidance.
Remember, lads and lasses, flexibility is key. Prioritize what matters most to you as a couple, and be prepared to make adjustments along the way. By setting a realistic budget and allocating funds wisely, you'll be well on your way to creating a wedding that is both magical and financially manageable.
Selecting the Wedding Venue
Now that we have our budget securely in place, it's time to embark on the thrilling quest of selecting the perfect wedding venue. The venue sets the stage for your love story, so let's delve into the considerations that will guide you toward making the right choice:
Capacity and Guest List
First and foremost, consider the number of guests you plan to invite. Ensure the venue can comfortably accommodate your loved ones while still maintaining an intimate and welcoming atmosphere. You don't want your guests packed like sardines or lost in a vast empty space.
Location, Location, Location
The location of your wedding venue is key. Consider factors such as accessibility for guests, proximity to accommodation options, and the overall ambiance you desire. Whether it's a charming countryside estate or a trendy urban loft, let the location complement your wedding vision.
Aesthetic Appeal and Atmosphere
Picture your dream wedding, lads and lasses. Think about the ambiance and aesthetic you envision. Are you dreaming of a rustic barn, an elegant ballroom, or a whimsical garden? Look for venues that align with your desired theme and style, ensuring a cohesive and visually stunning experience.
Amenities and Services
Explore the amenities and services offered by the venues on your shortlist. Do they provide catering services? Are there bridal suites or dressing rooms available? Consider these aspects to ensure a seamless and convenient wedding day experience for both you and your guests.
Budget-Friendly Options
Keep your budget in mind when selecting a wedding venue. Research different venues and compare their costs, packages, and inclusions. Don't be afraid to negotiate or inquire about off-peak season discounts or weekday rates. Remember, finding the perfect venue doesn't have to break the bank.
Wedding Theme and Decor
Ah, lovebirds, it's time to sprinkle some magic and weave a captivating theme into the fabric of your wedding day. The right wedding theme and decor will create an ambiance that reflects your unique love story. Here are some ideas to ignite your imagination:
Rustic Romance
Embrace the charm of the countryside with a rustic-themed wedding. Incorporate natural elements like wooden accents, burlap, mason jars, and wildflowers. Think cozy barn venues, whimsical outdoor settings, and warm candlelight to set the mood for an enchanting celebration.
Vintage Elegance
Transport your guests to a bygone era with a vintage-inspired wedding theme. Incorporate delicate lace, vintage china, antique furniture, and soft pastel colors. Pay attention to the finer details, from the bride's attire to the table settings, to create a nostalgic and elegant atmosphere.
Modern Chic
For those who adore contemporary aesthetics, a modern chic theme is the way to go. Clean lines, minimalist decor, and bold color schemes can create a sleek and sophisticated ambiance. Incorporate geometric shapes, metallic accents, and modern floral arrangements to bring your vision to life.
Enchanted Garden
Let your love blossom in an enchanted garden setting. Surround yourselves with lush greenery, cascading floral installations, and fairy lights. Incorporate elements of nature, such as moss, ivy, and fresh blooms, to create a whimsical and romantic atmosphere that feels straight out of a fairy tale.
When selecting your wedding theme and decor, keep these tips in mind:
Reflect Your Personalities
Choose a theme that resonates with you as a couple. It should be a reflection of your personalities, interests, and shared experiences. Let your love story shine through the chosen theme, creating a day that feels uniquely yours.
Ensure that the theme flows consistently throughout the wedding, from the invitations and ceremony to the reception and even the little details like place cards and favors. Consistency will create a cohesive and visually pleasing experience for you and your guests.
While it's tempting to go all out with elaborate decorations, remember that sometimes less is more. Strive for a balance between elegance, creativity, and simplicity. Focus on a few statement pieces or design elements that make a significant impact rather than overwhelming the space.
Managing Wedding Invitations
The joyous task of managing wedding invitations! It's a delicate dance of etiquette, organization, and ensuring that your nearest and dearest are there to witness your love-filled union. Here's how to navigate this essential part of wedding planning:
Guest List Creation
Begin by creating a comprehensive guest list that includes close family, friends, and loved ones. Consider your budget, venue capacity, and the overall atmosphere you wish to create. Remember, the guest list should reflect those who hold a special place in your hearts.
Sending Save-the-Dates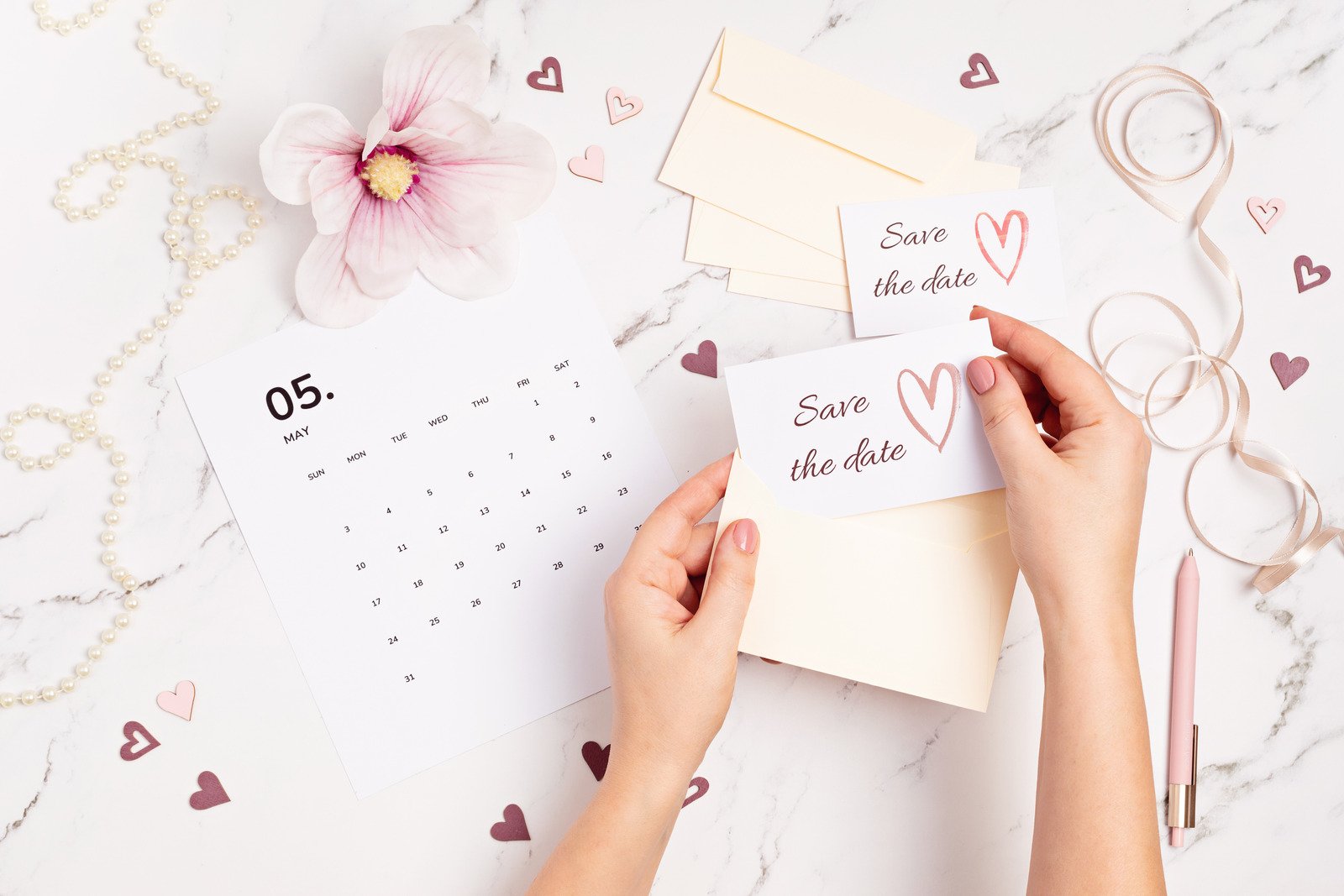 Once you have a preliminary guest list, it's time to send out save-the-date cards. These should be sent well in advance to give your guests ample time to mark their calendars and make any necessary arrangements. Include key details like the wedding date, location, and a brief note of excitement.
Designing and Sending Invitations
When it's time to send the official wedding invitations, choose a design that reflects the overall theme and style of your wedding. Include all the essential information, such as the date, time, venue, RSVP details, and any additional instructions. Ensure that the tone and wording of the invitations match the formality of your wedding.
RSVP Management
To effectively manage your guest list and ensure an accurate headcount, include a response card or RSVP instructions with the invitations. Set a reasonable RSVP deadline and provide multiple methods for guests to respond, such as email, phone, or an online RSVP platform. Keep track of the responses promptly and follow up with any non-responders to confirm their attendance.
Etiquette and Considerations
Adhere to wedding invitation etiquette by addressing the invitations correctly, including appropriate titles and formalities. Consider plus-ones and children on the invitation, if applicable, and provide clarity on any specific dress code or accommodations. Be mindful of cultural or religious customs that may influence your invitation wording or design.
Photography and Entertainment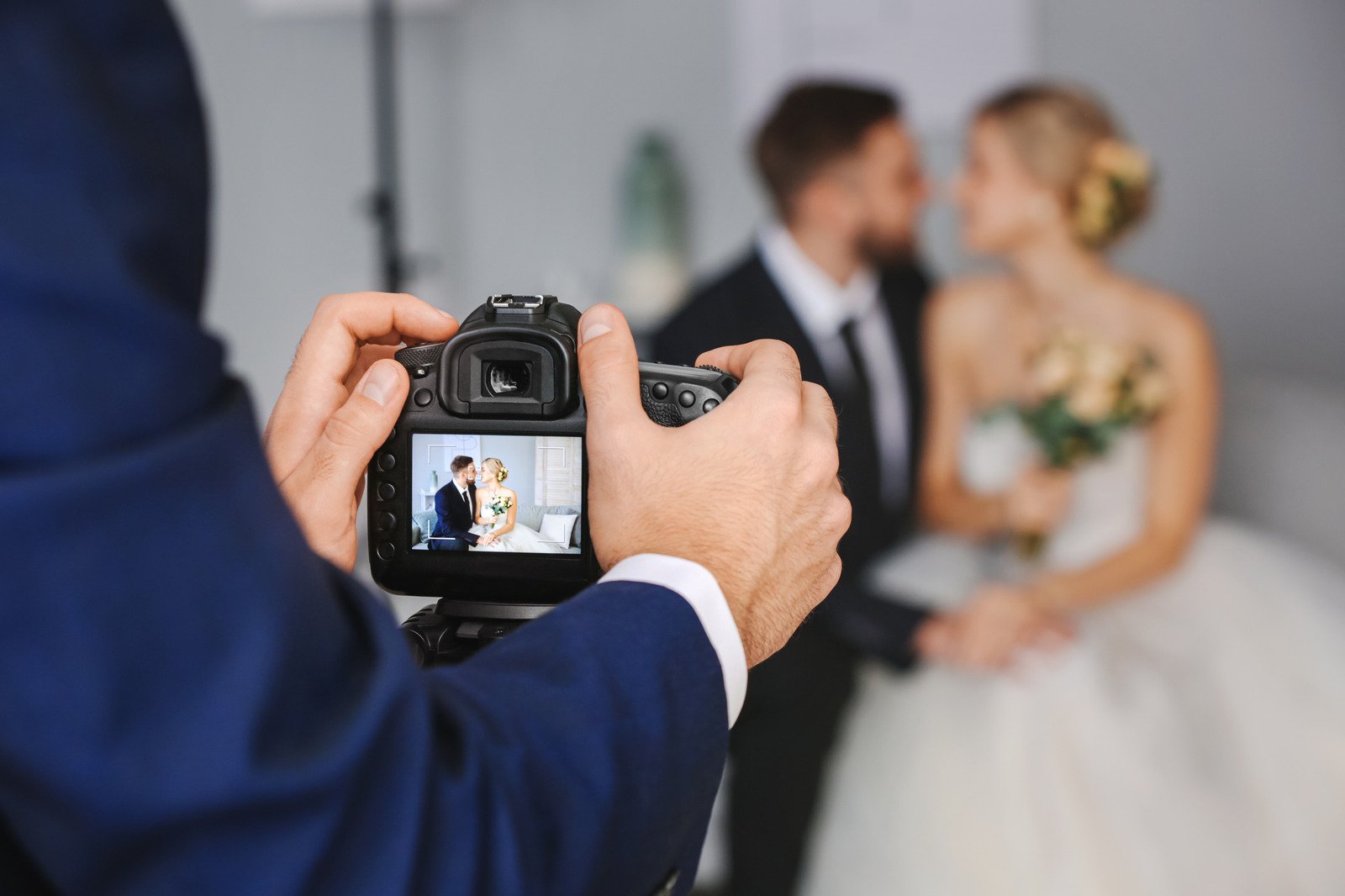 A picture is worth a thousand words, and on your wedding day, you'll want to capture every precious moment and emotion. Let's delve into the world of photography and entertainment to ensure that your wedding is a day filled with magical memories:
Capturing Memorable Moments
When selecting a wedding photographer, look for someone who understands your vision and style. Schedule a consultation to discuss your expectations, preferred photography style (such as documentary, classic, or artistic), and must-have shots. Make sure they have experience in capturing weddings and a portfolio that resonates with you.

To add an extra touch of magic, consider including engagement or pre-wedding photoshoots. It allows you to build rapport with your photographer, get comfortable in front of the camera, and create additional memories leading up to your special day.
Wedding Entertainment
Elevate the celebration with captivating entertainment that will leave your guests in awe. Consider these options:
Hire a talented band or musicians who can set the mood with live music that complements your wedding style. Whether it's a romantic string quartet, a lively jazz band, or a versatile cover band, live music adds an enchanting and personalized touch.
DJs and Dance Floor Delights
If you and your guests love to dance the night away, hiring a skilled DJ is a fantastic choice. They can curate playlists tailored to your musical preferences and keep the energy high on the dance floor.
Surprise and engage your guests with interactive performers like magicians, dancers, or acrobats. They can add an element of surprise, amusement, and wonder, creating an unforgettable experience for all.
Set up a photo booth complete with props and backdrops, allowing your guests to let loose and capture fun and candid moments throughout the night. It's a fantastic way to create instant keepsakes and memories that will be cherished for years to come.
Wedding Catering and Cake
Darlings, let's turn our attention to one of the most delectable aspects of wedding planning—catering and cake. Indulge your taste buds and impress your guests with these delightful considerations:
Catering Options
When selecting your wedding catering, consider your preferences, budget, and the overall vibe of your wedding. Some options to explore include:
Treat your guests to an elegant multi-course meal, where they can savor each culinary masterpiece in a refined dining setting. This option allows for a sophisticated and intimate atmosphere.
Opt for a more interactive dining experience with a buffet or food stations. This gives your guests the freedom to choose from a variety of dishes and customize their plate to their liking. It encourages mingling and adds a touch of informality.
Food Trucks or Pop-Up Stalls
For a more casual and trendy affair, consider having food trucks or pop-up stalls offering a range of delectable cuisines. It's a fun and unique way to satisfy different tastes and create a lively and vibrant atmosphere.
Menu Considerations
Whether you opt for a formal dinner or a more relaxed catering style, keep these considerations in mind:
Take note of any dietary restrictions or allergies your guests may have, such as vegetarian, vegan, gluten-free, or nut-free options. Ensure there are delicious alternatives available for everyone to enjoy.
Local and Seasonal Delights 
Embrace the flavors of the season and the local cuisine to add a touch of authenticity and freshness to your menu. Incorporating locally sourced ingredients not only supports local businesses but also adds a unique touch to the culinary experience.
Signature Drinks and Beverage Selection
Enhance the celebration with signature cocktails or a curated beverage selection. Craft unique and personalized drinks that reflect your taste and complement the overall theme of your wedding.
Wedding Cake Inspiration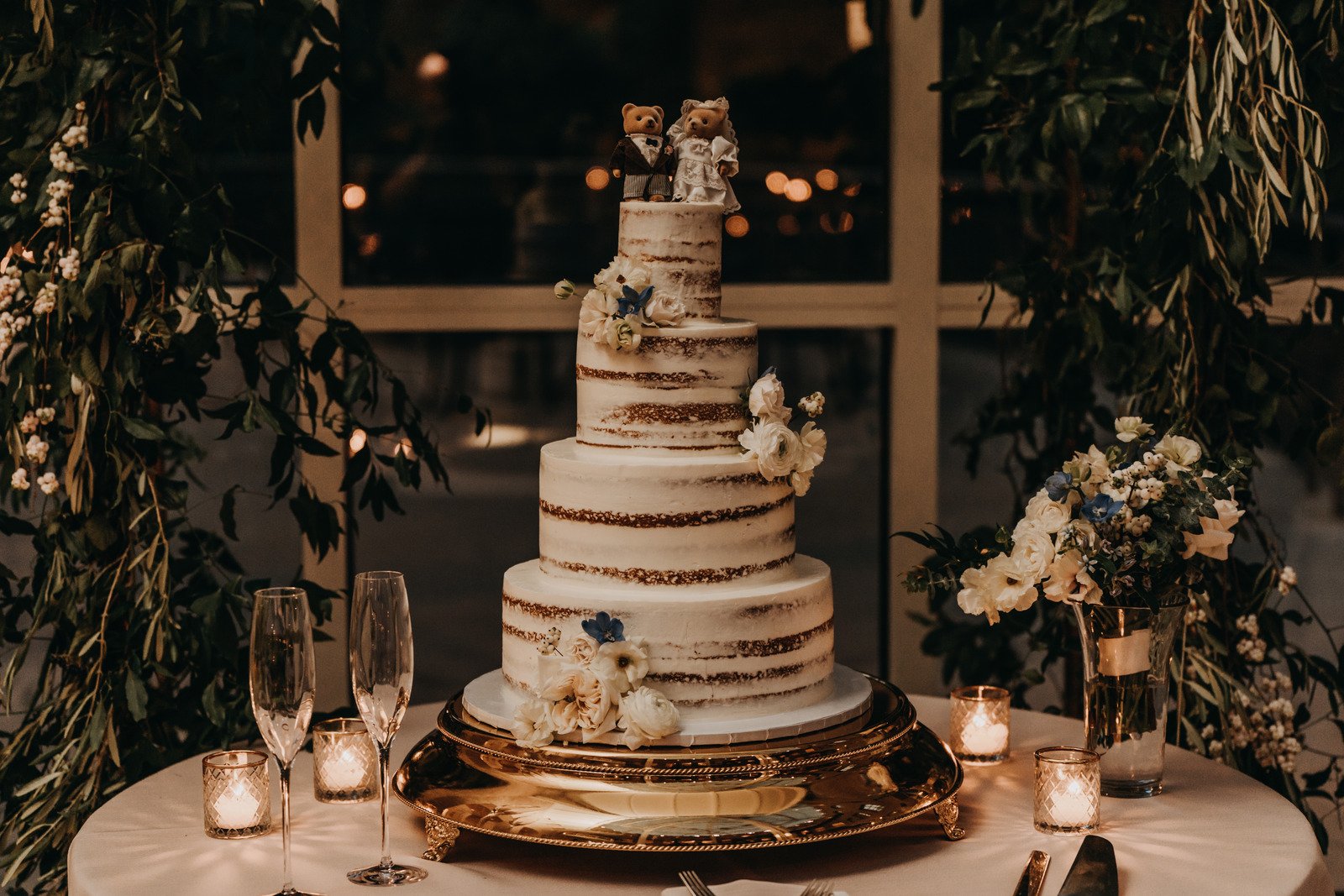 The wedding cake is the centerpiece of your dessert table, and it deserves to be a sweet masterpiece. Consider these inspirations for your cake design:
A timeless and sophisticated tiered cake with delicate fondant detailing or intricate lace patterns. Opt for flavors like vanilla, chocolate, or a delightful combination that will please everyone's taste buds.
Embrace a sleek and contemporary cake design with clean lines and minimal decoration. Consider a single-tier cake adorned with fresh flowers or a smooth buttercream finish for a chic and understated look.
Let your imagination run wild with whimsical cake designs that reflect your personality and interests. Think themed cakes, vibrant colors, and playful fondant or sugar decorations that bring a sense of joy and wonder to your dessert table.
Wedding Favors and Gifts
Ah, the art of expressing gratitude and spreading joy through wedding favors and gifts. Let's explore delightful ideas to thank your guests and show appreciation to your beloved bridal party:
Unique Wedding Favors
Create custom-made favors that reflect your wedding theme and incorporate personal touches. Engrave guests' names or initials on small trinkets like keychains, coasters, or mini photo frames. These keepsakes will serve as cherished reminders of your special day.
Treat your guests to delectable edible favors. Consider homemade treats like cookies, chocolates, or jars filled with locally sourced honey or jam. Package them in adorable containers or customized packaging for an added touch of sweetness.
Embrace sustainability by opting for eco-friendly wedding favors. Offer small potted plants, seed packets, or reusable items like bamboo straws, tote bags, or personalized water bottles. These eco-conscious favors will not only delight your guests but also contribute to a greener world.
Transportation and Logistics
Let's ensure a smooth and seamless journey for you and your loved ones on your wedding day. Here's a guide to organizing transportation and managing logistics:
Wedding Day Transportation
Arrange transportation for the bridal party, including the bride, groom, bridesmaids, groomsmen, and any other members involved in the processional. Consider options such as luxury limousines, classic cars, or even stylish party buses to make a grand entrance.
If your ceremony and reception venues are in different locations or if you have a significant number of out-of-town guests, consider providing transportation to ensure their convenience. Renting shuttle buses or arranging for group transportation can alleviate the stress of navigating unfamiliar areas.
Logistics and Timelines
Create a detailed timeline of the day's events, including arrival and departure times for each location. Share this timeline with all parties involved, including vendors, bridal party members, and transportation providers, to ensure everyone is on the same page.
Establish clear communication channels with your transportation providers to coordinate logistics effectively. Provide them with the necessary addresses, contact information, and any specific instructions or preferences.
Consider conducting a rehearsal or dry run with the transportation providers and the bridal party to familiarize everyone with the routes, parking, and any potential roadblocks. This will help mitigate any unforeseen challenges on the actual wedding day.
Seating Arrangements
Thoughtful seating arrangements can enhance the comfort and enjoyment of your guests. Consider these tips:
Seat guests with others they are familiar with or who share similar interests to encourage engaging conversations and a relaxed atmosphere.
Take note of any special needs or considerations for certain guests, such as elderly or disabled individuals. Ensure they have easy access to seating and facilities.
Create a harmonious blend of family, friends, and acquaintances at each table to foster new connections and promote a lively and inclusive atmosphere.
Now, lovelies, armed with this guide, it's time to embark on your wedding planning journey. Take these insights, make them your own, and create a celebration that reflects your love and personality. Cheers to an extraordinary wedding filled with love, laughter, and unforgettable moments!
Contact us for your stag party events.