Killarney Tours and Activities
Killarney is rich with restaurants serving traditional and international cuisine made from fresh and locally produced ingredients. Besides that, the town has myriads of pubs and bars offering a bustling night atmosphere.
Not only that, but its majestic architectural landscape is also perfect for tours and activities on a stag weekend in Killarney.
Walking Tours in Killarney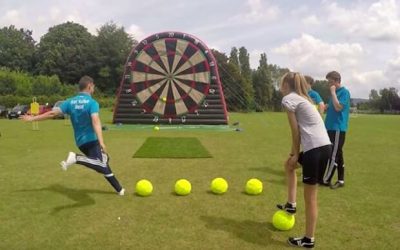 Killarney stag party is never complete without having the famous tourist trail in the Ring of Kerry. The trail takes around 3.5 hours nonstop driving, however, to make the most of your experience in this stunning visual history, take your time. 
For a group who loves and enjoys the taste of Irish Whiskey, why not arrange an Irish Whiskey Experience in your Killarney stag do? Irish Whiskey Experience is an interactive guide through the origin of the drink and its distillation process.
The Killarney Falconry experience is another pick for a stag party activity in Killarney. This activity will thrill the group especially when the bird flies from aloft into your gloved fist.
Lastly, hiking to Carrauntoohil, Ireland's highest mountain, is also an exciting activity for a stag on tour. This spectacular activity is not for the faint-hearted. Make sure the group is fit and healthy.
Other Activities to Enjoy in Killarney
Golf should also be on your list of stag activities. The Killarney Golf & Fishing Club offers prestigious golfing venues in Ireland.
Exploring the majestic lakes of Killarney is best done through a kayak trip. Also, treks through the mountains on horseback would be another pick for a stag activity in Killarney. The Killarney Riding Stables offers professional trekking tours.
Killarney Weather
It is essential to check Killarney's weather if you're planning to visit this majestic town. Killarney has been a famous destination because of its lush fields or its clear lakes, or majestic mountains.
Stags also have found a fave spot in this town. Click here for the best stag party deals.
Monthly Temperatures in Killarney
January and February are the coldest months. On average, both months have 8°C high-temperature.
The month of June has the least rainfall in Killarney. While most rainfall is in December.
Furthermore, July and August are the warmest months. It has an average of 18°C.
A Gastronomic Adventure: Best Pubs in Killarney for Food and Stag Party Revelry
Ah, Killarney – where the mist-clad mountains meet the sparkling lakes, and the jovial spirit of the Irish comes to life in every cobblestone street. But hey, it's not just about the scenic beauty and the jigs; it's also about indulging in hearty, scrumptious pub grub! 
When it comes to the best pubs in Killarney for food, you're in for a treat that's as good as a pot of gold at the end of a rainbow. And for those looking to raise a toast during a stag party, well, you've landed in the perfect place!
The Best Pubs in Killarney for Food
The Laurels
Let's kick off our pub-crawl culinary journey with none other than The Laurels. This family-run treasure trove has been winning hearts (and stomachs!) for over a century. Imagine walking into a pub where time seems to stand still. Dark wood, roaring fire, and the aroma of authentic Irish classics like boxty, lamb stew, and fish and chips hanging in the air. Now, that's a proper Irish welcome! They've got the charm that perfectly pairs with a stag party – warm, inviting, and a bit of history to share over a pint.
Killarney Brewing Company
Looking for a taste that's a bit hoppier? The Killarney Brewing Company is your go-to. This microbrewery isn't just about crafting fantastic beers; they're culinary artists too. Tucked away in a restored warehouse, they blend their craft into both pints and plates. Burgers, pizzas, and innovative dishes like beer-battered fish and chips infused with their own brews – it's a taste journey you won't want to miss. So, lads, raise your glasses and say "cheers" to a stag party with a beer twist!
Jimmy O'Brien's
Main Street brings us to Jimmy O'Brien's – a traditional Irish pub with stories etched in its walls. With memorabilia dating back centuries, this pub is a living testament to the spirit of Killarney. And oh, the food! Hearty and generous, just like the hospitality here. It's like your grandmother's cooking, but with an Irish flair. Dig into classics like Irish stew or lamb shank and enjoy the tales of old – perfect for swapping stag party stories!
Celtic Whiskey Bar & Larder
For a touch of elegance with your grub, look no further than the Celtic Whiskey Bar & Larder. Amidst the symbols of ancient Ireland, you'll find a haven for whiskey aficionados. But it's not just the amber liquid that's a star here – the upscale pub fare steals the show. Think hearty portions of Irish and international dishes that will make your taste buds dance a jig. Planning a stag party? This spot adds a dash of sophistication while keeping the Irish heart alive.
Hannigans Bar & Restaurant
Hannigans Bar & Restaurant is like the grandparent you adore – wise, welcoming, and full of stories. With over a century in the business, they've perfected the art of hearty Irish fare. Settle in on Main Street, and let the local Guinness experts guide you. From traditional fish and chips to soul-warming shepherd's pie, it's a feast fit for a stag party crew seeking comfort and camaraderie.
Murphy's Bar
Main Street is where the action is, and Murphy's Bar knows it! Lively, musical, and utterly Irish, it's a pub that knows how to throw a party. The atmosphere buzzes with energy, and the food keeps the tempo up. Dive into a plate of lamb stew or indulge in an Irish breakfast that will keep you going from sunrise to sunset. If your stag party is all about celebration, this is the place to be.
Courtney's Bar
As New Street beckons, Courtney's Bar stands tall, boasting a history that dates back to the 1700s. Think about it – this place has been feeding and entertaining for centuries! The old-world charm, coupled with the aroma of classic Irish dishes like boxty and fish and chips, makes it a must-visit. A stag party here is like stepping into a time machine, where every bite tells a tale and every drink is a celebration.
John M. Reidy's
And now, joining our ranks of culinary excellence is John M. Reidy's – a true gem nestled on Main Street. Imagine walking into a place that's been pouring pints and serving smiles for over a century. The walls echo with stories, and the ambiance is as inviting as an old friend's embrace. Just a stone's throw from the tourist office, this pub has become a beloved haunt for both locals and visitors.
When it comes to the food, they're the real deal. Think of your grandmother's kitchen – the warmth, the aroma, and the hearty goodness. John M. Reidy's serves up traditional Irish fare that's not only a feast for the belly but a tribute to the culture. And did we mention the portions? They're as generous as the Irish spirit. If you're looking for a taste of authenticity, dive into their Irish stew or savor the succulence of a lamb shank – it's a journey to the heart of Irish cuisine.
What food is Killarney known for?
Killarney is renowned for its culinary delights, with one standout dish being the Killarney boxty. This is a delightful twist on the traditional Irish potato pancake, and what makes it truly special is the choice of fillings. 
You can opt for the classic chicken or lamb, or if you're feeling a bit adventurous, go for the ratatouille filling. And of course, being in a place surrounded by lakes and rivers, you'll find an array of mouthwatering fish dishes that capture the essence of the region.
Cheers to Memorable Stag Parties and Culinary Delights in Killarney's Finest Pubs
So, there you have it – a guide to the best pubs in Killarney for food that's fit for kings and stag parties alike. From traditional tastes to contemporary twists, these pubs not only tantalize your taste buds but also offer a slice of the Irish spirit. So, gather your mates, raise your glasses, and let the stag party revelry begin – because in Killarney, every pint, plate, and story shared is a memory in the making. Sláinte!
Looking for the ultimate stag party in Ireland? Explore a wide range of exciting options with stagit!