Killarney Tours and Activities
Killarney is rich with restaurants serving traditional and international cuisine made from fresh and locally produced ingredients. Besides that, the town has myriads of pubs and bars offering a bustling night atmosphere.
Not only that, but its majestic architectural landscape is also perfect for tours and activities on a stag weekend in Killarney.
Walking Tours in Killarney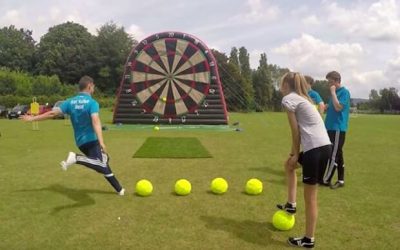 Killarney stag party is never complete without having the famous tourist trail in the Ring of Kerry. The trail takes around 3.5 hours nonstop driving, however, to make the most of your experience in this stunning visual history, take your time. 
For a group who loves and enjoys the taste of Irish Whiskey, why not arrange an Irish Whiskey Experience in your Killarney stag do? Irish Whiskey Experience is an interactive guide through the origin of the drink and its distillation process.
The Killarney Falconry experience is another pick for a stag party activity in Killarney. This activity will thrill the group especially when the bird flies from aloft into your gloved fist.
Lastly, hiking to Carrauntoohil, Ireland's highest mountain, is also an exciting activity for a stag on tour. This spectacular activity is not for the faint-hearted. Make sure the group is fit and healthy.
Other Activities to Enjoy in Killarney
Golf should also be on your list of stag activities. The Killarney Golf & Fishing Club offers prestigious golfing venues in Ireland.
Exploring the majestic lakes of Killarney is best done through a kayak trip. Also, treks through the mountains on horseback would be another pick for a stag activity in Killarney. The Killarney Riding Stables offers professional trekking tours.
Killarney Weather
It is essential to check Killarney's weather if you're planning to visit this majestic town. Killarney has been a famous destination because of its lush fields or its clear lakes, or majestic mountains.
Stags also have found a fave spot in this town. Click here for the best stag party deals.
Monthly Temperatures in Killarney
January and February are the coldest months. On average, both months have 8°C high-temperature.
The month of June has the least rainfall in Killarney. While most rainfall is in December.
Furthermore, July and August are the warmest months. It has an average of 18°C.
Killarney Pub Crawl Guide (Best Pubs and Bars)
Despite visitors' diverse taste when it comes to pubs and bars, Killarney has around 50 spread out of the town so every stag preference will be accommodated. Here are some of the best pubs that'll enable the stags a Killarney stag night to its fullest.
Guide to Killarney's Pubs and Live Music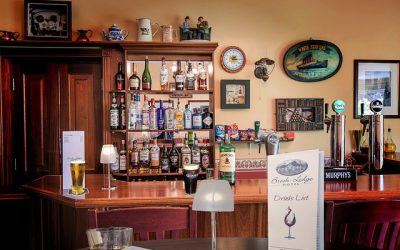 Start the pub crawl at Courtney's. It's cozy yet homey atmosphere is a hit among its visitors. Besides its selections of beers and whiskey, the place has great music sessions.
The next round should be at John M. Reidy's. It has an interior layout where the stag group can have a private pint sesh. Reidy's great selection of cocktails will totally deliver a night craic.
After cocktails, great live music awaits at the Murphy's Bar. It is quintessential to pay a visit to Tatler Jack's where full lively atmosphere, not to mention all the drinks, also await.
Wrap up your crawl at Killarney Grand. Its traditional Irish music is the best culmination for the group's fun-filled night.
Pub Crawl to Other Killarney Pub and Bar
An award winner pub in Killarney is Hannigan's. It takes pride not only for its fine selection of beer and whiskey but most of all for its fresh food made from locally produced ingredients.
Drinks are best paired with foods. At the Shire, their gourmet burger complements their selection of cocktails, beers, and whiskey.
A perfect place to talk and drink is at The Lane Cafe Bar. It is a trendy place for good food and amazing cocktails.
looking for more stag party locations in Ireland? head over to Stag party locations in Ireland.