Go Karting Cork
…..
….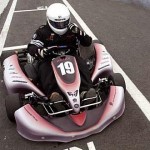 Hotel and breakfast
Do not bore your stags to death by choosing to spend your stag night in your bachelor pad. There is too much fuss involved in organizing such a stag party- and who will clean up all the mess after the party? Instead, check into one of the best hotels in Cork and let the friendly staff cater to your every whim. With the relaxed ambience, you and your mates will be forgiven to think you are on holiday and the gourmet breakfast will make you wish you could extend your stay.
Go Karting- Cork
Treat yourself to an afternoon of exhilarating fun by going go karting with your stags. Show your stags what you are made of by locking horns on the go karting track and hurtling towards the podium at break neck speed. Believe you are a rally pro and prove this by being the first to reach the podium. This makes for a great weekend activity and is a fun way to bond with your friends on your last
VIP strip club entry
Do you know how a stag night is without strippers? IT SUCKS!! Why else do you think all those friends of yours are so eager to come to your stag party? Because they want to see the stripper! With VIP entry to a classy strip club, you and the boys will be given a semi private area where you will be kept thoroughly entertained by the best of Cork's strip tease dancers as the friendly staff wait exclusively on you. A lap dance or two won't do you any harm…
VIP nightclub entry
Unless you are going for the title, "most boring stag night in the whole world" (which is highly unlikely unless you are a very boring person), you have no reason to spend the night holed up in your hotel room during your stag weekend. Paint Cork city red by sampling some of the best entertainment spots to be found in the city. With VIP nightclub entry, you are guaranteed the best time of your life as you will be accorded VIP treatment by highly qualified and friendly staff.

ENQUIRE NOW – FILL OUT THE BELOW FORM