Golfing Cork
…..
….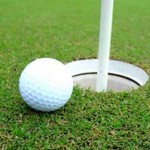 Hotel and Breakfast and Steak dinner
On your last night of freedom, you want to be treated like a king. After all, you were brave enough to take the plunge, right? Now, spending that night in one of your mate's apartment drinking beer and engaging in boy talk is hardly the way to go about it. Instead, check into one of the best hotels you will ever find in Cork. You will be offered excellent accommodation and be waited upon hand and foot by friendly staff. Don't leave your appetite behind as you will be served gourmet breakfast and a steak dinner made in heaven.
1 round of Golf
We know the breakfast was delicious and you can't wait to enjoy the steak dinner but hanging around the hotel during the day, isn't going to make the night come any faster. Instead, you can enjoy the gentleman's game in one of the best golfing facilities found in Cork. Play on round of golf as you take in the beautiful scenery and enjoy Cork's great weather. There will be instructors present on the golf course so you can even learn a few new golfing tricks. This is the perfect treat for golf lovers.
VIP strip club entry
A stag night is not a stag night if it has no strippers. Isn't it the sole reason why you were holding this stag party in the first place? With VIP entry into a high end strip club, you do not have to hustle with the common crowd but have your own semi private area so you and the stags can enjoy a round of steamy strip tease from some of the most beautiful girls to be found in Cork.
VIP nightclub entry
The curtains are about to come down on your bachelordom- taking with them the free spirit of your nightclubbing days so let yourself loose and party like you have never partied before. With VIP entry into a classy night club, you can have the best seats in the club and be waited upon hand and foot by warm and friendly staff. Whether you choose to dance the night away or sit on the bar and sip some classy martini, you are guaranteed a memorable experience.

ENQUIRE NOW – FILL OUT THE BELOW FORM