Paintballing Cork
…..
….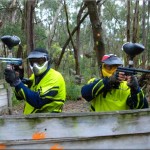 Hotel and breakfast
Cork is an ideal location to hold your stag party and you can add some flavor to it by checking into one of the best hotels in Cork city for the entire duration of your stag weekend. You will be provided with excellent accommodation and the friendly staff will cater to your every need as you unwind in preparation for your big day. Cork's hotels have a relaxed ambience to ensure that you feel at home away from home. What's more, those morning hunger pangs will be silenced by breakfast fit for a king.
Paintballing
Paintballing in Cork will give you a last chance to engage in safe, scary fun with your friends before settling in marriage. To say the least, it is the most exciting game that will give you a time to bond with your teammates even as you engage in teamwork, strategy and field-leadership that will help you win. The most exciting part is that you don combat gear; carry a semi-automatic weapon powered with gas and go to the field to hunt for the enemy. It is a sure way of giving you the much-needed adrenaline rush before the big day.
VIP Strip club entry
After a great day outdoors, it is time to have the best treatment that money can buy you during your last night as a single man. The VIP strip club entry is just the perfect way to go. You will not only be treated as a king, but you will also get the best treatment that the striping ladies can give anyone. Their undivided attention will be on you, therefore saving you the energy of having to share them with anyone else.
VIP nightclub entry
No one wants to follow the long queue least of all during an important day like this one. Besides, you have to save the energy for your big day. Good thing is, the VIP entry will jump you the queue and even have a table reserved for you once inside the nightclub. The special, fast and prompt treatment you receive from the waiters is something that will leave people in the next table eyeing you like the subjects would eye the king! Go for it boy, it is your last chance at having fun as a single man!

ENQUIRE NOW – FILL OUT THE BELOW FORM