Discovering Cork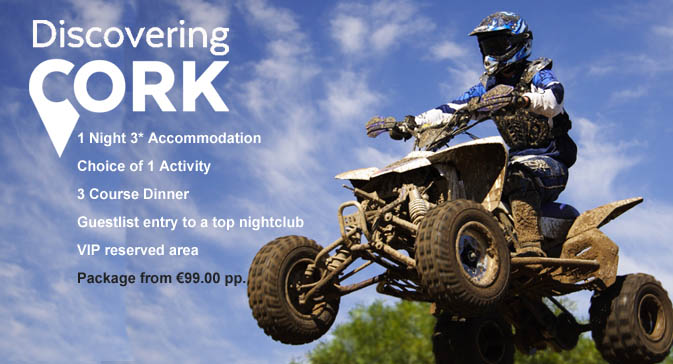 Lads, what are you waiting for? The pints are on and the bus is about to leave – Cork is waiting for you. War games on an uninhabited island? Shark fishing? kayaking & whiskey ? (not at the same time), Country pub  crawl? What sort of stag are you looking for? Well let us know what you have in mind and we will make suggestions.


We are the only company to offer stag parties in Cork City, Kinsale, Clonakilty and beautiful Bantry with prices starting from just €99.00pp sharing including accommodation. If you have already booked a place to stay, that's fine too, we'll just arrange the fun stuff.
So why not email us on stags@discoveringcork.ie or call us on 021 423 0385 and remember  what happens in Cork, stays in Cork!!
[website-button id="131″ type="website, phone, email, both"]