Discover the Beauty of Broadhaven Bay Hotel in Belmullet, Mayo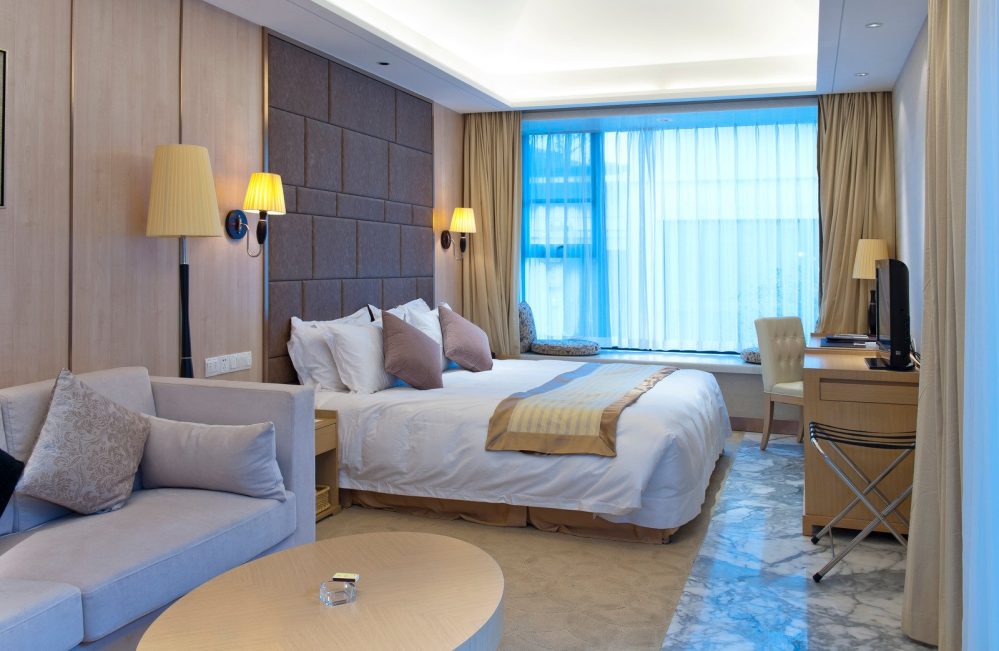 Welcome to the delightful Broadhaven Bay Hotel in beautiful Belmullet, Mayo! Picture a charming 3-star haven nestled near the Atlantic coast, right by the captivating Broadhaven Bay. It's the perfect getaway for those seeking a playful Irish adventure filled with fun activities like boat trips, fishing, birdwatching, and hiking. Get ready to immerse yourself in the stunning surroundings and experience the warm hospitality of Broadhaven Bay Hotel.
A Relaxing Retreat with Exceptional Amenities
Before we dive in deeper to what makes Broadhaven Bay Hotel Special lads, let's get right into the range of amenities this grand hotel offers:
Indulge in the hotel's exceptional amenities designed to cater to your every need. From the moment you arrive, you'll be captivated by their warm Irish hospitality and the range of comforts they offer.
Take a moment to pamper yourself at their fully equipped gym, where you can invigorate your body and stay active during your stay. Keep up with your fitness routine or try out new exercises—their gym has it all!
Discover tranquility at their spa, where skilled therapists will melt away your worries with blissful treatments. Feel the stress melt away as you indulge in a soothing massage or rejuvenating facial. Your well-being is their top priority.
Style and Comfort in Every Room
Their elegant and stylish rooms provide a welcoming retreat after a day of exploration. Sink into plush bedding and unwind while enjoying your favorite shows on plasma TVs. Need to catch up on work? No worries, they've got you covered with convenient work desks.
Refreshing En Suite Bathrooms
Step into your private sanctuary and enjoy the luxury of en suite bathrooms. They've thoughtfully provided complimentary toiletries, so you can feel pampered and refreshed throughout your stay.
At Broadhaven Bay Hotel, our friendly and attentive staff are here to ensure your stay is nothing short of exceptional. Whether you need assistance with recommendations, have a special request, or simply want a friendly chat, we're here to make your experience unforgettable.
Dining Experiences at Broadhaven Bay
At Broadhaven Bay Hotel, they believe that great food and unforgettable experiences go hand in hand. Get ready to tantalize your taste buds with their exceptional dining options.
Bayside Restaurant
Prepare to be wowed by the culinary delights awaiting you at the renowned Bayside Restaurant. Indulge in a delectable dining experience while soaking in the breathtaking panoramic views. Their talented chefs craft mouthwatering dishes using locally sourced ingredients, ensuring each bite is a journey of flavors. Whether it's a romantic dinner or a celebratory meal, the Bayside Restaurant will leave you craving for more.
Kilmore Bar
Looking for a more relaxed atmosphere with a dash of Irish charm? Look no further than their Kilmore Bar. Situated by the shimmering waters, this casual setting offers not only delightful food but also weekend entertainment to keep the good times rolling. Savor delicious dishes that showcase the best of Irish cuisine while enjoying the picturesque view. It's the perfect spot to unwind, mingle with fellow travelers, and create memories that will last a lifetime.
Attractions and Adventures
Get ready to embark on an adventure-filled exploration of the captivating surroundings of Broadhaven Bay Hotel. From scenic coastal routes to thrilling sea adventures, there's something for everyone to enjoy!
Wild Atlantic Way
Discover the awe-inspiring beauty of the Wild Atlantic Way, a breathtaking coastal route that winds its way near the hotel. Prepare to be mesmerized by rugged cliffs, crashing waves, and panoramic vistas that will leave you speechless. Take a leisurely drive, stop at charming villages along the way, and let the untamed nature of Ireland's west coast weave its magic.
Gateway Leisure Centre
Located nearby, the Gateway Leisure Centre is a hub of excitement and leisure activities. Dive into the indoor pool, challenge your friends to a game of bowling, or test your skills at the arcade. With a range of recreational facilities, there's no shortage of fun to be had for the whole family.
Wavesweeper Sea Adventures
Get ready for an adventure of a lifetime with Wavesweeper Sea Adventures! They're a family-run soft adventure company located on the stunning Erris Peninsula in North West Mayo, right by Blacksod Bay and Broadhaven Bay.
Explore the "Wild Atlantic Way" with them as they offer a range of thrilling experiences for all ages. Dive into a whole new world with snorkeling in secluded bays or embark on a sea kayaking journey to see Erris from a different perspective. For the daring, coasteering along the rugged coastline will get your heart racing.
Whether you're fishing for the biggest catch or seeking an adrenaline rush, their knowledgeable guides will take you to the best spots known only to the locals. Safety is their priority, and all their boats, guides, and instructors are fully licensed and insured.
Located just a short drive from Broadhaven Bay Hotel, adventure awaits!
Activities for Everyone!
Get ready to dive into a world of excitement and explore a wide array of activities that will make your stay at Broadhaven Bay Hotel truly unforgettable.
Golfing Adventures
Grab your clubs and get ready for a swinging good time at Broadhaven Bay Hotel! Golf is one of the most beloved activities for their guests, and they've got you covered with fantastic golfing packages.
Experience the thrill of the game at the renowned Carne Golf Links, just a short drive from their hotel. This challenging course attracts golf enthusiasts from near and far, and it's no wonder why! With stunning views and perfectly manicured fairways, it's a golfer's paradise.
Worried about transportation? Don't fret! Their hotel shuttle bus is at your service. Simply let their friendly receptionist know, and they'll arrange a convenient drop-off and pick-up for you at the golf course.
Sea Angling Delights
Calling all fishing enthusiasts! At Broadhaven Bay Hotel, sea angling is a beloved pastime that reels in countless smiles and unforgettable moments.
Join the ranks of eager anglers who flock to their hotel for thrilling sea angling adventures. Throughout the year, you'll find exciting sea angling competitions that attract anglers from far and wide, creating an electric atmosphere.
Need fishing tackle or rods? No worries! The nearby town of Belmullet, just a short stroll from the hotel, offers a range of options. Whether you're looking to purchase your own gear or rent equipment, you'll find everything you need to embark on your angling escapades.
Cycling/Walking Trails
Get ready to explore the beauty of the Erris peninsula on two wheels or on foot! At Broadhaven Bay Hotel, they've got the perfect routes for cycling enthusiasts and eager walkers.
For those seeking a cycling adventure, hop on your bike and discover the magnificent cycling loops that wind their way through the breathtaking landscapes. Immerse yourself in the spectacular views, and don't forget to grab a map with all the cycling loops and handy picnic areas from their friendly reception.
If walking is more your pace, prepare to be captivated by the diverse walking trails that span the Erris peninsula. Beginners can enjoy shorter, easy trails that showcase the natural wonders of the area. For the more advanced walkers, challenge yourself with longer and more demanding routes, or even venture into hiking and mountain climbing. Walking guides are available upon request, and if you need a packed lunch, they've got you covered!
Beach Bliss
Get ready to immerse yourself in beach bliss at Broadhaven Bay Hotel, where sun, sand, and serenity await you just a stone's throw away.
Along the coast of Mayo, you'll discover some of the most breathtaking beaches that will leave you spellbound. Picture crystal-clear waters in hues of sapphire, and sand as soft as talcum powder beneath your feet. It's pure paradise.
Just 9 kilometers from the hotel, you'll find two Blue Flag beaches, Elly Bay Beach and Mullaghroe Beach. These pristine stretches of coastline offer a perfect setting for relaxation and water activities. But the beauty doesn't stop there! Cross beach and Claggan beach, about 6 kilometers from the hotel, are equally stunning and secluded. No wonder they're popular spots for bridal parties to capture their wedding pictures (weather permitting, of course).
Kite Surfing Lessons
Discover if Kite Surfing is your new passion! Designed especially for those who are curious but unsure about diving into the world of Kite Surfing.
Their lessons will teach you the basics of controlling a small kite, allowing you to feel the exhilarating power in your own hands. Learn how to set up the equipment and understand the ins and outs of the safety systems. With professional guidance, you'll quickly realize that Kite Surfing is a safe and easily accessible sport. We're confident that you'll fall head over heels for Kite Surfing and be eager to schedule your next course after experiencing the demo.
Lessons Program:
Learn how to control a small kite on the beach

Get acquainted with the basic theory of Kite Surfing

Master the setup of the equipment for lessons on the water

Discover the safety systems that ensure a secure and enjoyable experience
Birdwatching Haven
Calling all bird enthusiasts! Broadhaven Bay Hotel and its surroundings are a paradise for birdwatching enthusiasts. Prepare to be amazed by the diverse array of feathered wonders that can be spotted in the area.
From Blacksod and Broadhaven Bays to headlands, marshes, beaches, lakes, hills, and islands off North West Mayo, the birdwatching opportunities are abundant. Keep your binoculars at the ready as you explore the rich ecosystems that attract a variety of rare and unusual bird species.
Birdwatching is a year-round activity in this region, with different species making appearances during various times of the year. Be sure to keep an eye out for the unique arrivals that grace these lands with their presence.
From Accommodations to Grand Adventures!
Ready for an unforgettable adventure? Broadhaven Bay Hotel is your gateway to a world of excitement and relaxation. With their charming accommodations, exceptional amenities, and stunning surroundings, your stay promises to be truly remarkable.
From exploring the Wild Atlantic Way to embarking on thrilling sea adventures, indulging in watersports, or simply basking in the beauty of nearby beaches, there's something for everyone to enjoy.
Don't miss out on the delectable dining experiences at our Bayside Restaurant and the lively Kilmore Bar, where delicious food and fantastic entertainment await.
So why wait? Take action now and book your stay at Broadhaven Bay Hotel. Immerse yourself in the beauty of the surroundings, engage in a multitude of activities, and create memories that will last a lifetime. Your extraordinary adventure starts here!
Looking for the ultimate stag party in Ireland? Explore a wide range of exciting options at stagit!