Dance Class – Dance Fix Ireland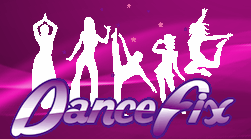 Are you looking to spice up your hen party or maybe even a stag party? Well, look no further! At Dance Fix Ireland, we've got the perfect recipe to elevate your celebration game: Dance Class Extravaganza! We offer dance classes all across Ireland! Whether you're celebrating a hen or stag party in Carrick-on-Shannon, Galway, or maybe even Kilkenny, we've got you covered!
Why Dance Class, You Ask?
What better way to kick off the weekend than with some groovy moves? Picture this: your squad breaking it down on the dance floor, owning the night with killer moves learned just hours ago. Trust us; it's the ultimate icebreaker, setting the stage for an unforgettable celebration.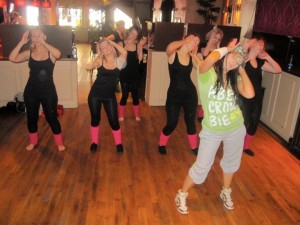 Choose Your Groove
Do you have a specific dance style in mind? Fantastic! We've got everything from Hip hop to 80s Disco, 50s swing to Irish Dance. And if you're feeling a bit indecisive, no worries! Let us take the reins, dishing out feel-good girly tunes and the latest hits. After all, it's all about having a blast!
Easy Peasy, Dance Squeezy
Nervous about tricky choreography? Fret not! Our mission is to keep it easy, breezy, and downright fun. We break down the steps, repeat until it's as smooth as butter, and ensure everyone's on the same dance wavelength. No nerves, no discomfort, just pure unadulterated fun!
From Studio to Spotlight
What happens in the dance class doesn't stay in the dance class. Many groups have strutted their newfound dance prowess into the club or the wedding dance floor. Your moves could be the talk of the town!
Your Playlist, Your Rules
Have a particular song in mind? Maybe the bride-to-be has a favorite artist? Spill the beans, and we'll whip up a dance class playlist as unique as your group because a hen and stag party is not complete without dancing to your beat!
Dance Class Delight for All Ages
Worried about your Uncle Larry and his questionable two-step? Fear not! Our dance class is designed for everyone, regardless of age or dance experience. The only prerequisite? A willingness to let loose and have a good time.
Fiona enjoyed celebrating her family's get-together at Dance Fix Ireland!
"Great experience with DanceFix Ireland! I booked a tango class for a family get-together celebrating my brother and his wife returning from Argentina. It was a complete surprise for four couples who had never tangoed before! What a laugh we had with our instructor, Andrew! He gave easy-to-follow instructions, was a great communicator, and relaxed us. It was a great way to round off the night. Delightful and would highly recommend!" – Fiona Mclaughlin
Ladies, if you're itching to inject a bit of dance floor dazzle into your hen party, Dance Fix Ireland's Dance Class Extravaganza is the way to go! And for you lads, say goodbye to stereotypes because dance classes aren't just for the ladies – we lads can rock the dance floor, too! Dance Fix is a perfect activity if you're planning a stag party in Ireland. Make your stag party legendary with a splash of dance class awesomeness!