Delphi Resort
Ah, the lads are gathered, and it's time to plan a stag party that'll go down in the annals of Irish history! Where can you find a place that combines luxurious comfort with adventure, all while nestled in the breathtaking landscapes of Connemara, County Galway? 
Look no further, for we've got the scoop on the ultimate playground for your stag party extravaganza: Delphi Resort Hostel!
Delphi Resort Hostel: A 2018 Gem on the Connemara Map
First things first, let's get the basics down. This hostel is a brand spanking new addition to the already fabulous Delphi Resort, and it's here to redefine how you experience Connemara. Opened in 2018, this 220-bed luxurious hostel is tucked away within the sprawling 300-acre grounds of the award-winning 4-star Delphi Resort Hostel.
Yeah, you read that right. It's not just any hostel. It's THE hostel for the lads who want to do it right.
The Accommodations: More than Just a Place to Crash
Now, let's talk rooms. Delphi Resort Hostel has a variety of options to cater to your group's needs, from shared rooms where you can plot your pranks to private sanctuaries for those who need their beauty sleep.
The rooms are en-suite, which means no running down the hallway in the middle of the night in your jammies. You'll have state-of-the-art beds that are comfier than a pile of freshly fallen leaves, individual locker facilities to keep your valuables safe, and even reading lights for those late-night ghost stories. Plus, there are charging points aplenty for your electronic gadgets.
Oh, and did we mention the furnishings? They're Orla Kiely, darling! You'll be lounging in style.
The Hangout Spots: It's Not Just a Bed, It's an Experience
Now, let's dive into the common areas. Delphi Resort Hostel doesn't skimp on shared spaces. There are not one, but TWO large communal lounges/games rooms equipped with flat screen TVs. Catch up on the latest sports, or perhaps have a movie night. And for those who want to get their MasterChef on, there's a room with cooking facilities too. You can whip up a feast fit for kings (or stags)!
But wait, there's more! Guests at the hostel have the golden ticket – access to the hostel's spa, adventure activities, dining, and even business facilities. So, whether you want to relax in the spa, conquer the outdoors, enjoy a gourmet meal, or maybe even get a bit of work done between pints, it's all here.
Adventure Awaits: Connemara's Playground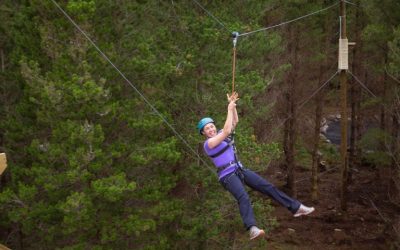 This hostel isn't just about the beds; it's about the experiences. And for a stag party, you want those experiences to be unforgettable. Here are some of the adventures waiting at your doorstep:
Hiking and Biking Trails:

Connemara is a wonderland for outdoor enthusiasts. The hostel is surrounded by hiking and biking trails that wind through this stunning region. You'll be breathing in that fresh Irish air and taking in views that are nothing short of epic.

Fishing:

Fancy yourself an angler? There are plenty of opportunities for fishing in the area, so bring your lucky charm and try your hand at catching dinner.

Horse Riding:

For a more leisurely adventure, saddle up and explore the Connemara countryside on horseback. It's the stuff of legends.

Kayaking:

Delve into the depths of Killary Fjord, one of the deepest fjords in Europe. Paddle away and discover this natural wonder up close and personal.

Visit Killary Fjord:

While we're on the subject, don't miss a trip to Killary Fjord itself. It's a jaw-dropping sight that'll make your stag party even more legendary.
Why Delphi Resort Hostel for Your Stag Party?
By now, you might be wondering, "Why pick this hostel for our legendary stag party?" Well, we've got some answers for you:
Remote Bliss:

This place is tucked away in a remote area, so you can relax, party, and enjoy your weekend without any unwanted distractions. It's your private playground.

Easy Access to Attractions:

But when you're ready to explore, you're just a stone's throw from many popular tourist attractions. It's the best of both worlds!

Budget-Friendly:

Stag parties can get pricey, but Delphi Resort Hostel is affordable, so you can have a blast without breaking the bank.

Friendly Staff:

The staff here are the real treasures. They're as welcoming as an Irish pub on a rainy day, and they'll go out of their way to make sure you have an unforgettable time.
Your Stag Do Adventure Awaits at Delphi Resort Hostel!
So, there you have it, lads! Delphi Resort Hostel is the ultimate destination for your epic stag party. It's more than a place to crash; it's an experience waiting to be had. Pack your bags, gather your crew, and get ready for a stag party adventure in Galway that'll make you the stuff of legends. Delphi Resort Hostel, here you come!