Welcome to Eaglewood Lodge: A Stag Party Haven in Connemara!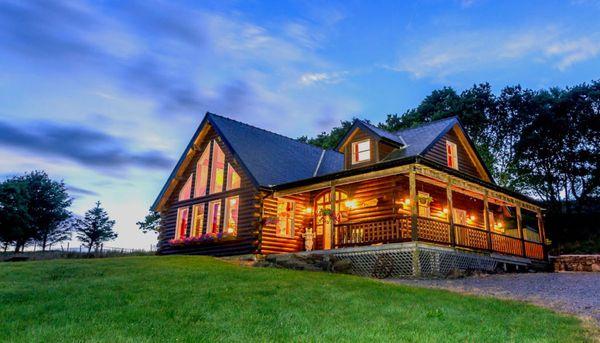 Ah, top o' the mornin' to ya, lads! If you're on the hunt for a legendary spot to host your stag party in the heart of Connemara, Ireland, look no further than the one and only Eaglewood Lodge! Nestled amidst the breathtaking landscapes of this magical land, Eaglewood Lodge offers you a luxurious and unforgettable experience for your last hurrah as a free man.
Eaglewood Lodge: Features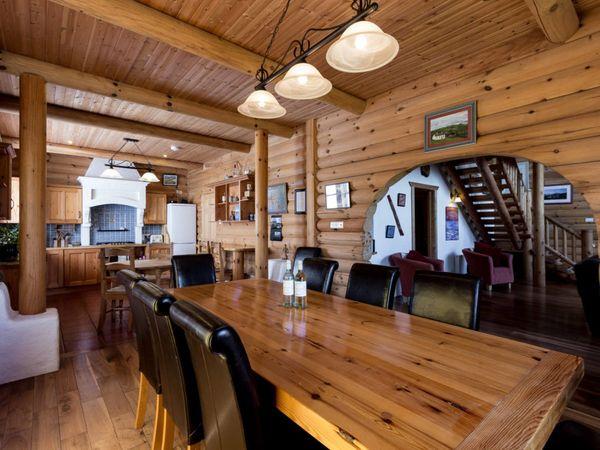 Picture this: a magnificent log cabin boasting 4 bedrooms and 4 bathrooms, where you and your crew can comfortably rest your weary heads after a day filled with adventure. And speaking of adventure, this place has it all!
Large Log Cabin
Step into their spacious log cabin, where 4 bedrooms and 4 bathrooms await to embrace you and your merry band. There's plenty of room for everyone to rest their heads and dream of the adventures ahead.
Fully Equipped Kitchen
For all you culinary daredevils, they've got you covered! Their kitchen is equipped with all the tools and gadgets you need to whip up a feast fit for kings. Time to let those cooking skills shine!
Spacious Living Room
Their cozy living room beckons, where a crackling fireplace awaits to warm your hearts and hands. Gather 'round, swap stories, and share a laugh or two with your best mates.
Sun Terrace
Step outside, and be mesmerized by the beauty of Connemara that surrounds you. Their sun terrace offers the perfect spot to soak in the sunshine and enjoy a pint or two.
Wooden Pods
But wait, there's more! They've got two charming wooden pods that can house an additional 4 guests. It's like having your own little hideaway within the magical woods.
Convenient Location
Nestled conveniently between the enchanting towns of Westport and Leenane, Eaglewood Lodge serves as your ideal base for exploring all that Connemara has to offer. Adventure awaits just around the corner!
Perfect for Exploring Connemara
Connemara is a treasure trove of wonders, and Eaglewood Lodge is right at its heart. Set forth on a journey of discovery, and let the spirit of exploration lead you to extraordinary places.
Activities Galore: A Stag's Dream Come True

Now, let's get down to the real fun – the activities! Connemara is like a playground for adventurers, and Eaglewood Lodge is right at the heart of it all. What's your pleasure? Fishing? Sailing? Windsurfing? Hiking? This place has got it all, and then some!
Fishing
Grab your fishing gear, and head out to the legendary waters of Loughs Mask, Conn, and Corrib, where the fish are just begging to be caught. And if that's not enough, the famous River Moy to the north will have you hooked in no time!
Sailing
Raise the sails, me hearties! Eaglewood Lodge is your gateway to smooth sailing on the waters of Clew Bay. Feel the wind in your hair and the salt on your skin as you explore the stunning coastline.
Windsurfing
Hang ten, dudes! They've got gnarly waves just 15 minutes away at the blue flag surfing beaches. Grab your board, catch that wave, and show off your windsurfing skills!
Hiking
Lace up those boots, and get ready to traverse the majestic hills of Connemara. Their doorstep is your gateway to adventure. Get ready to be awestruck by the breathtaking views around every turn.
Cycling
Hop on your trusty bike, and let's roll! The quiet roads of Connemara, sprinkled with sheep for company, invite you for a peaceful cycling experience like no other.
Golfing
Calling all golf enthusiasts! Tee off amidst the stunning Connemara landscape, and let your worries drift away with each swing. Time to show off your best "hole-in-one" victory dance!
Horse Riding
Channel your inner Irish knight, and saddle up for a horse riding adventure. Explore Connemara's countryside on horseback and create memories that'll make you feel like a hero.
Caving
For the brave souls among you, they offer a thrilling caving experience. Venture deep beneath the earth's surface and uncover hidden wonders that'll leave you in awe.
Ah, the possibilities are endless at Eaglewood Lodge! No matter your fancy, we've got something to tickle every stag's taste buds.
Stag Party Packages: A Craic to Remember at Eaglewood Lodge!
Get ready for the ultimate stag party, lads! At Eaglewood Lodge, they've got three epic packages for you:
The Basic
Accommodation, breakfast, dinner, welcome drink, and a bar tab. Cheers to a classic delight!
The Plus
Everything in the Basic package, plus a barbecue lunch, a pub crawl, and a night out in Westport. Time to paint the town green!
The Ultimate
The Plus package and then some – a fishing trip, a horse riding tour, and a clay pigeon shooting session. Unleash your inner Celtic heroes!
Glamping at Eaglewood Lodge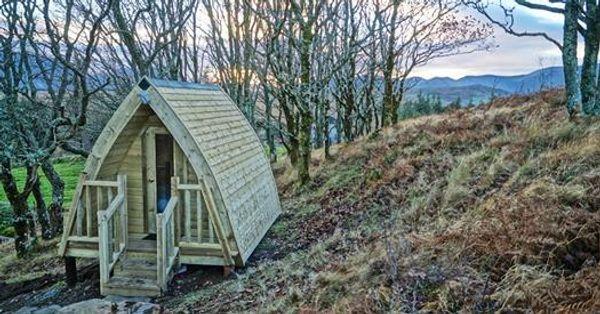 Picture this: hidden behind the main lodge at Eaglewood Lodge, you'll find their cozy glamping pods – the stuff of dreams! With a double bed, sofa bed, kitchenette, bathroom, and a private deck, these charming abodes offer the perfect blend of comfort and adventure.
Your Private Oasis
Beyond those doors lies your own oasis in Connemara. Bask in the warm sun on your private deck, surrounded by nature's beauty. It's the ideal spot to unwind, share laughs, and revel in the magic of the outdoors.
Why Choose Glamping?
Glamping is the bee's knees for those who seek both luxury and adventure. You get the best of both worlds at Eaglewood Lodge – the great outdoors without sacrificing the comforts of home. Plus, you're right at the heart of all the action, from fishing to golfing and everything in between!
Conveniently Connemara: The Perfect Base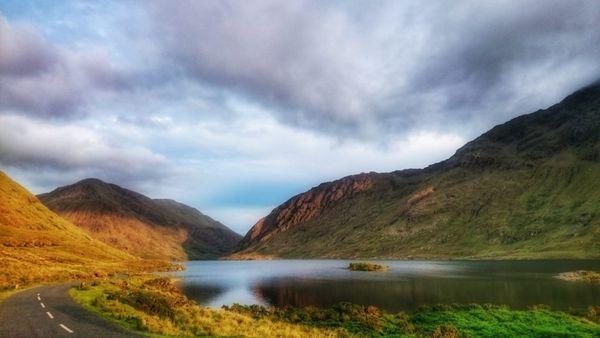 The location of Eaglewood Lodge couldn't be more perfect. Nestled between the charming towns of Westport and Leenane, you're just a stone's throw away from all the fun. Whether you fancy exploring the Connemara National Park or hitting the pubs for some traditional Irish craic, you're in for a grand time.
Book Your Epic Stag Party at Eaglewood Lodge!
So, why choose Eaglewood Lodge for your stag party, you ask? Because it's more than just a lodge; it's a gateway to unforgettable experiences, a hub of laughter and camaraderie, and a place where memories are made.