Galway Greyhound Stadium: A Howlin' Good Time for Hen and Stag Parties!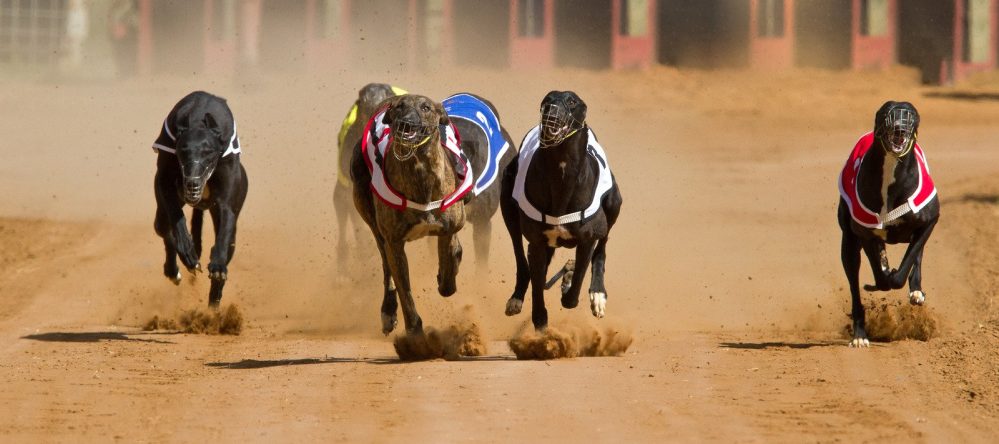 Ah, lads and lasses! Are you ready to unleash the craic and celebrate your Hen or Stag party like never before? Look no further than the Galway Greyhound Stadium, where the excitement is always at full tilt! This unique venue promises an unforgettable night filled with fast-paced races, hearty laughs, and all the good times you can handle. So, grab your mates, don your lucky charms, and let's dive into the world of greyhound racing at the one and only Galway Greyhound Stadium!
Hen and Stag Party Extravaganza
Alright, folks, if you're in full Hen or Stag Party planning mode, listen up! Forget the traditional pub crawls and boring outings; it's time to crank things up a notch! Galway Greyhound Stadium offers the ultimate party experience that will leave your crew howling for more.
With fantastic Party add-ons and group offers, you can turn your night at the dogs into a roaring success. From the racecourse to the restaurant, Galway Greyhound Stadium has got you covered. It's the perfect way to kickstart your wedding celebrations and bid farewell to single life in true Irish style!
Race Times to Keep You on Track
Before you go setting the hares loose, let's get the race times straight. On Fridays and Saturdays, the gates swing open at 6:30pm, and the first race sprints off at 7:50pm. 
Remember, the timings might change depending on the day and the number of races, so always double-check the Galway Greyhound Stadium website for the latest updates. 
You don't want to miss a minute of the action!
Thrilling Activities at Galway Greyhound Stadium
Now, here's the real deal, folks! What can you expect when you step into the Galway Greyhound Stadium? Well, hold on to your hats, 'cause it's a full-throttle experience you won't want to miss:
Watch the Greyhound Races
Picture this: sleek, speedy greyhounds tearing up the track, thunderous cheers from the crowd, and the thrill of placing a bet on your favorite dog. The races are electrifying, and you never know when your luck might change. So, bring on the adrenaline and cheer for your top dog!
Visit the Museum
For those who want to know their greyhound history, the stadium's museum has you covered. You'll dive into the origins of this exhilarating sport, learn about different greyhound breeds, and uncover the fascinating history of greyhound racing in Galway. A must-visit for curious minds and avid racing fans!
Feast like Kings and Queens
With all the excitement, you're bound to work up an appetite. Fear not, as the stadium's restaurant has a mouthwatering menu waiting for you. From traditional Irish fare to modern delights, there's something for every palate. You can chow down on a hearty 2-course meal and wash it down with a pint or two at the bar. Now that's the Irish way to dine!
Place Your Bets
Feeling lucky, are we? There's no better place to test your luck than at Galway Greyhound Stadium. Bet on the fastest hound, the underdog, or even a wild card. With various betting options, you can bet like a pro or stick to the fun and easy bets. Let the games begin!
Soak in the Electric Atmosphere
You won't find a livelier crowd than at Galway Greyhound Stadium. The place buzzes with energy, laughter, and camaraderie. Soak in the electric atmosphere, make new friends, and share the joy of cheering on these magnificent creatures as they race their hearts out.
Grub Prices to Keep Your Tummy Happy
Now, what's the craic with the grub prices at Galway Greyhound Stadium? Let's have a look:
Hotdog: €4.50

Burger: €5.50

Chips: €3.50

Soda: €2.50

Beer: €4.50
It's a grand selection to keep your tummy happy while you enjoy the racing action. Remember, it's all about fueling up for the next round of cheers and celebrations!
Packages: Choose Your Galway Adventure!
To make your night out even more fantastic, Galway Greyhound Stadium offers two exciting packages that'll make your head spin with delight:
The Restaurant Package:
This package includes:
Admission to the stadium

A race programme

A sumptuous 2-course meal at the restaurant
With various options to choose from, including vegetarian and vegan dishes, you're sure to have a delectable dining experience. Keep in mind that the Restaurant Package is available only on Friday and Saturday nights, so plan accordingly!
The 2 for 1 Package:
This package includes:
Admission to the stadium for two people

A race programme

A drink at the bar (choose from beer, soft drink, or wine)
Cheers to double the fun with this fantastic deal! The 2 for 1 Package is available on all nights when greyhound racing takes place. And here's a top tip: make sure to grab these packages in advance to secure your spot for the night!
Top Tips for a Memorable Night
Now, before you set your sights on Galway Greyhound Stadium, let us impart some nuggets of wisdom to ensure you have the best time possible:
Arrive Early
The stadium fills up faster than a greyhound on a mission, so get there early to snag a prime seat and soak in the pre-race buzz.
Dress Comfortably
Expect lots of standing, cheering, and maybe even a little dancing. Dress comfortably to make the most of the night without a care in the world.
Bring Your ID
You'll need your ID to purchase tickets or place bets, so don't leave it behind or there'll be no luck of the Irish for you!
Embrace the Fun
Above all else, let go of your worries and embrace the fun! Galway Greyhound Stadium is the place to create lasting memories, so howl with joy, celebrate, and enjoy the magic of the races.
Howl with Delight at Galway Greyhound Stadium!
There you have it, folks! Galway Greyhound Stadium is the pot of gold at the end of the rainbow for Hen and Stag parties. With thrilling races, delicious grub, and vibrant atmosphere, it's the recipe for an unforgettable night out in Galway. 
So, gather your mates, don your party hats, and let the good times roll as you embark on a howlin' good adventure at the Galway Greyhound Stadium! Sláinte!
Looking for the ultimate stag party in Ireland? Explore a wide range of exciting options with stagit!