Hot Stuff Entertainment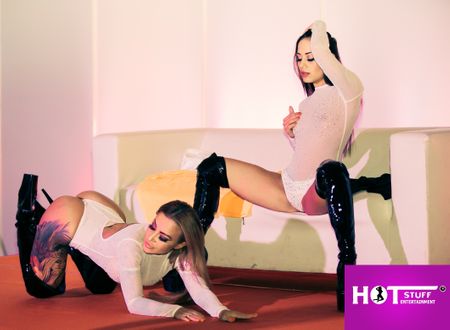 Hot Stuff Entertainment
Stag Party Strippers in Ireland
Hot Stuff Entertainment is household name when it comes to exotic dancers and strippers in Ireland.
Our strippers are stunning ladies that can go up and down a pole faster than an Army Ranger. Stag parties in Ireland have used our services and have the best to say about us.
Treating the Stag to a stripper performance is tradition in Ireland. A Stag without a stripper is like a Champions League match without a goal. You scream and shout but no real satisfaction.
Hot Stuff Entertainment offer Strippers for Stag Parties anywhere in Ireland. We work with the best professional performers in Ireland. Our performances include a lapdance and a fully nude finishing line. We also have topless waitresses and special lesbian shows for those that want to go the extra mile in the right direction.
We are always on time. We also have a booking and customer care team that will call you before the strippers arrive so you can organize the surprise together.
Female Strippers Locations – Ireland is our playground
We cover the whole of the 32 counties. We have local dancers everywhere. It is extremely easy to get Strippers in Galway, Cork, Killarney or Strippers in Kilkenny. Of course, our female strippers also cover Dublin and the whole of Leinster. As the stags in Carrick on Shannon are famous, our strippers have a permanent base there.  For a full list of locations contact Hot Stuff Entertainment.
Our Stag Party Services
We offer original outfits and professional strippers every time. Our performers have a touring strip show: The Angels of Sin Show. So you will always get top of the range quality.
Fully Naked Stripograms
The fully nude shows are the norm. Dressed as a Policewoman, Secretary, Nurse, Nun, Cheerleader or Teenage Ninja Turtle, our strippers can make a rainy day go away. Actually forget the last one… only joking. The ladies come with their own sound system and driver, and their only task is to embarrass the Stag.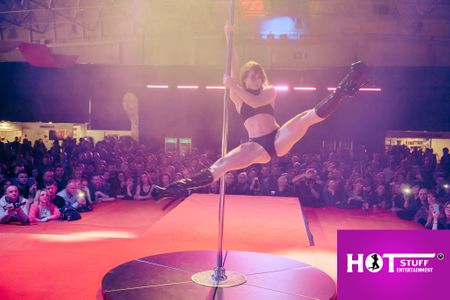 Kissograms
For a Stag that has left the vows for the golden age, or for a shy fella with a bridezilla ready to go. It is tame sweet and the knickers stay on.
Lesbian shows
Two or Three ladies performing for one stag. A special treat straight from the Las Vegas pits of desire. Book early as they sell out like hot cakes.
Dominatrix Show
Here you need to be careful. There is still a fully nude show at the end, but first the Stag receives a good bit of spanking. The rest of the Stags will laugh till they cry.
Hot Stuff Entertainment can also organise a venue for you at no extra cost in all the main party towns in Ireland.
Prices vary due to travelling distances and availability.
Book Early to avoid disappointment
Tel: +353862002000
web: strip.ie
email: info@strip.ie
[website-button id="206″ type="website, phone, email, both"]