Karting at Athboy Go Karting Centre Ltd.
So, you're the chosen one, and the big day is fast approaching! What better way to celebrate your last hurrah as a single lad than with a heart-pounding, adrenaline-fueled stag party? Enter Athboy Go-Karting in Co. Meath, the hottest spot in town to make your stag party an unforgettable thrill ride.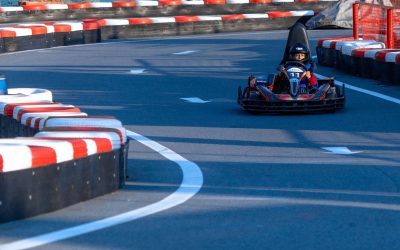 It's a Racing Experience Like no Other!
Buckle up, lads! Athboy Go-Karting Centre is where the adventure takes off. Picture this: a sprawling 900-meter outdoor track, with more twists and turns than a rollercoaster of emotions on your wedding day. It's not just a track; it's a canvas where memories are painted with the colors of excitement and laughter.
This track is like no other. It's challenging, it's thrilling, and it's wide enough to let you and your hens engage in some seriously fun, friendly, and maybe slightly competitive racing. Corners, straightaways, elevation changes – Athboy Go-Karting Centre has it all.
But what makes this place even cooler? The two magnetic timing strips! That's right, lads, you can track your lap times and show off your skills to friends and family. You'll be surprised by how fast you can go when there's a bit of friendly competition.
What Athboy Go-Karting Centre Offers for Hen Parties
Okay, so now you're curious, right? What's on the menu for your stag party? Well, Athboy Go-Karting Centre has a delicious variety of options to keep your party revved up.
Personalized Packages
Your day, your way! They can tailor a package to fit your unique needs and budget. You choose the number of races, the type of food and drink you want, and they'll make it happen.
Group Discounts
The more, the merrier! Athboy Karting offers group discounts for stag parties of 10 or more people. Who doesn't love a good deal?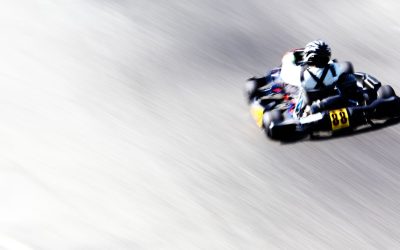 Dedicated Party Coordinator
You don't need to worry about the logistics. Athboy Karting will assign a dedicated party coordinator to your group to help you plan your event. They've got your back.
Private Races
Want the track all to yourselves? You can reserve the track exclusively for your group, so you can race without worrying about other drivers. Time to show who's the king of the track!
Podium Ceremony and Prizes
No stag party is complete without a little recognition. Athboy Karting will hold a podium ceremony and present prizes to the top finishers in your race. Time to shine, lads!
Click here to know more about Athboy Karting Centre!
How to Plan Your Stag Party at Athboy Karting
Ready to take the wheel? Planning your stag party at this karting venue is a breeze:
Book in Advance:

Don't miss out on the fun. Book your event in advance, especially if you're planning during the peak season. You don't want to be left in the dust.

Choose the Perfect Package:

Select a package that suits your needs and budget. You've got options galore!

Special Requests:

Have something specific in mind, like themed activities or particular food and drink requirements? No worries! Just let the center know, and they'll make it happen.

Arrive Early:

Arrive a bit earlier to get registered and fitted for your stylish safety gear. Safety first, lads!

Enjoy the Ride:

Most importantly, let loose, have fun, and enjoy the ride. It's your day, and this karting place is here to make it epic.
Athboy Go-Karting Centre is your ticket to an unforgettable stag party adventure. With its competitive racing, adrenaline-pumping action, and a wide range of packages and activities, Athboy Karting has something for everyone. So, get ready to rev up your stag party and make memories that'll last a lifetime at Athboy Go-Karting Centre.
When it comes to celebrating your upcoming wedding, there's no better place to be than behind the wheel, racing toward the finish line.