Kilkenny Airsoft
Hey there, best mans and adventure seekers! If you're on the hunt for something seriously epic to jazz up your stag party, look no further – let me introduce you to the mind-blowing realm of Airsoft Kilkenny. 
We're talking heart-pounding action, crazy games, and a whole lot of banter that'll make your stag party the stuff of legends.
Get Shooting! Exploring Airsoft Kilkenn's Thrilling Adventures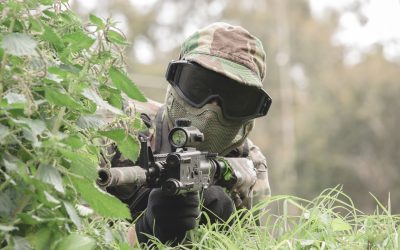 Listen up, lads! Imagine this: you and your crew armed to the teeth with airsoft guns, diving into an indoor arena that's got more twists and turns than your favorite pub crawl route. Yeah, that's what Kilkenny Airsoft is all about. Forget the same-old stag party routines; this is where unforgettable memories are made.
Kilkenny Airsoft's Battle Zone: Playground for Grown-Ups (Sort Of)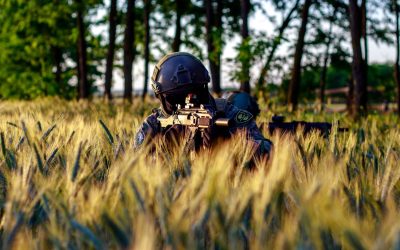 Alright, let's talk about the big deal – The Battle Zone. Picture a whopping 1,200 square meters of pure awesomeness. We're talking shipping containers, cars to hide behind, barrels to roll for cover – it's like a grown-up playground for tactical warriors.
But hold up, it's not just about tactical warfare – it's also a place where your team can bond, strategize, and unleash those competitive vibes. Whether you're aiming for the flag, chasing kills in a deathmatch, or owning the battleground in domination, you're in for a wild ride.
Newbies Welcome, Pros Embrace the Challenge
Don't sweat it if you're a total airsoft greenhorn – The Battle Zone has games that'll ease you right into the action. And if you're a seasoned airsoft pro, get ready to show off your skills in games that'll get your heart racing faster than a Riverdance performance.
Friendly faces are here to guide you – the crew at Kilkenny Airsoft isn't just there to hand you gear; they're your comrades in arms. From airsoft guns that feel like the real deal to all the protective gear you need, they've got you covered. Ammo? Yep, they've got that too. It's like a gaming paradise, mate.
Game Modes
Okay, time to talk games, my friends. Once you step into The Battle Zone, get ready for some pulse-pounding, strategy-packed games that'll have you on the edge of your seat:
Capture the Flag:

Two teams, two flags, endless fun. Sneak, run, and dodge like you're in your own action flick.

Team Deathmatch:

No alliances here – just you, your gun, and the hunt for glory.

Domination:

Teamwork is key as you fight to conquer specific areas on the map. Think of it as claiming your kingdom, but with more foam bullets.
Safety First, Banter Second
Alright, a quick heads-up on safety, folks. Make sure you've got those closed-toe shoes and long pants sorted for navigating the battleground. And don't even think about skimping on the protective eyewear – it's a must. 
And guess what? All the gear you need is ready and waiting, including those airsoft guns that'll make you feel like a real commando. And the best part? The ammo's all part of the deal.
They Also Have Archery Tag!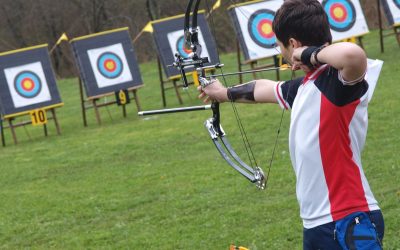 Hold on to your pint, 'cause there's more! Kilkenny Airsoft isn't just about airsoft. They're dishing out extra servings of fun with Archery Tag:
Swap your airsoft gear for foam-tipped arrows and take aim at your mates. It's like a pub dart game, but with a lot more excitement.
Gear Up for Legendary Adventures at Airsoft Kilkenny!
So, what are you waiting for? Round up your lads, get your game face on, and dive headfirst into the Airsoft Kilkenny experience for the stag party of a lifetime. It's not just a game – it's an adventure where the banter flows as freely as the Guinness. Get ready to unleash the fun, folks!