Lanigans Tourist Hostel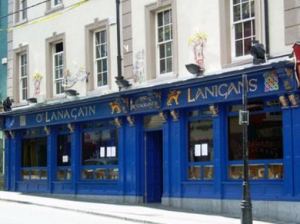 Lanigans Tourist Hostel is just a 2-minute walk from Kilkenny Castle and located 2 doors from the Kilkenny Tourism Office. It offers accomodation for guests on a budget in their purposley-built, brand new, 40-bed tourist hostel which is the only "Irish Tourism" approved and Centrally located Hostel in Kilkenny — conveniently just beside their bar. A warm welcome and a friendly smile will always await you when you come to Lanigans!
Lanigans can also integrate cocktail classes , spa treatments , shopping extravaganza and professional make-up artist, and personal requests can also be catered for.
All bookings also receive complimentary champagne reception.
For further info and for reservations, contact Ciara of Lanigans Hostel using the details below.
[website-button id="61″ type="website, phone, email, both"]