McGees Bar & Accommodation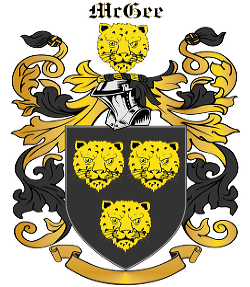 Welcome to Jim McGee's Traditional Bar & Guest Accommodation – 'your Home Away From Home in the Sunny South East'!
Established in the 1840's, Jim McGee's is a well known bar located in the heart of Wexford Town – just 5 minutes from the Train & Bus Station, Main Shopping Area and Exciting Nightlife. Whether your looking for a lively night of Music and Song – or a Quiet Pint by the Fire – enjoy the craic in Jim McGee's Bar where you will immediately feel like a regular!
Jim McGee's Bar is a hotspot for fans of all Sporting Events with its many well positioned Flat-Screen TV's throughout the Bar.
Guest Accommodation adjoins the bar – but can be accessed via a seperate entrance, making this perfect for Singles, Couples, Groups and Families.
The sun terrace provides a great environment to relax, benefitting from All-Day Sunshine!
You will always find a welcome smile and a friendly face each time you visit Wexford that will keep drawing you back again and again!
Jim McGee's Traditional Bar & Guest Accommodation offers 14 En-Suite Rooms fully equiped with Flat Screen TV and Tea & Coffee making facilities designed to offer a Comfortable Restful Night!
Are you planning a Party? Why not Contact us for our special Party/Accommodation Packages!
[website-button id="69″ type="website, phone, email, both"]