Riga Shoot (Shooting center in Riga)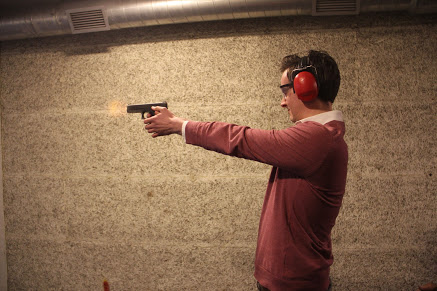 Riga Shoot is the newest and the only shooting range in Riga, which provides a diverse range of military combat weapons.
Each customer is served individually, providing a high-class service. The shooting takes place under the supervision of a professional instructor and you will receive all necessary information about the handling of weapons before the shooting. Our trainer-instructor is the only instructor of practical shooting in Latvia with such a high qualification and he will take care of you to feel confident even if you have never held a weapon in your hands before.
Comparing to our competitors, we have the highest level of service, we instruct our customers, explain and show everything in details as well as we tell the history of weapons, and even allow to our customer to disassemble few of the weapons.
In order to shoot with us, no shooting experience is required, and you can make the reservation for shooting from the age of 16, but until the age of 18, shooting is possible only with the supervision of at least one of the parents, providing the identification document ( passport or ID card) for both the parent and the child.
We offer 10 different weapons and 3 shooting plans:
1) Small shooting plan ( 35 EUR per person) includes shooting from:
Glock 17 (7 shots)
Winchester 1300 (5 shots)
Saiga .223 Rem (5 shots)
2) Medium shooting plan (70€ per person) includes shooting from:
Glock 17 (10 shots)
TT (8 shots)
Winchester 1300 (6 shots)
Bushmaster XM15 E2S ""Shorty"" (8 shots)
Saiga .223 Rem (7 shots)
3) Large shooting plan (150€ per person) includes shooting from:
Glock 17 (10 shots)
TT (8 shots)
Taurus 38 Special (6 shots)
CZ 75 sp-01 Shadow (10 shots)
Winchester 1300 (6 shots)
Franchi Spas 15 (6 shots)
ISSC MK22 (10 shots)
Desert Eagle (10 shots)
Bushmaster XM15 E2S ""Shorty"" (5 shots)
Saiga .223 Rem (5 shots)
The price includes: weapons, bullets, headsets, glasses, shooting targets, instructor supervision and consultation, individual reservation of the shooting gallery. After shooting, you will receive a certificate with your name and instructors signature
Open every day from 09:00 till 21:00
Previous reservation mandatory!
T. +371 20285722
e-mail: rigashoot@gmail.com
www.rigashoot.lv
Address: Ziepniekkalns, Džukstes iela 6A, Rīga, Latvija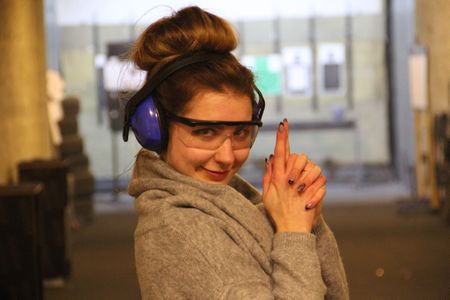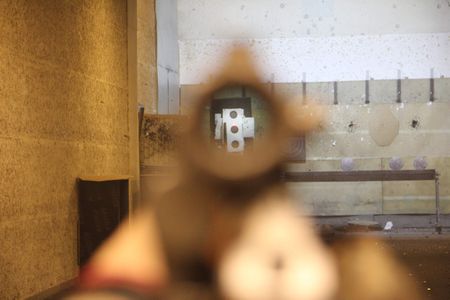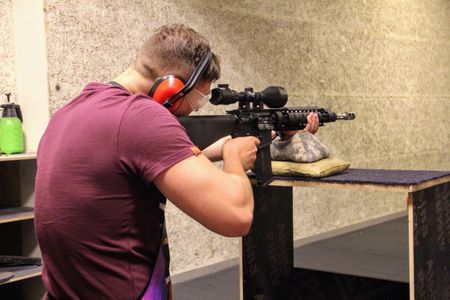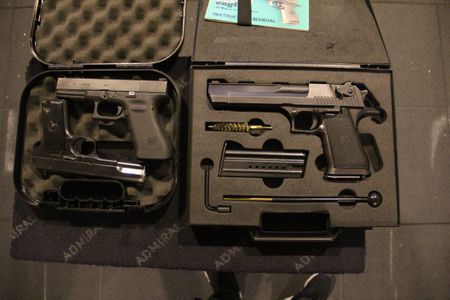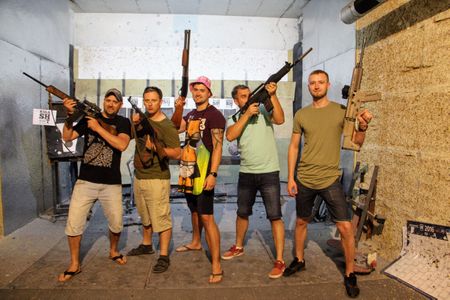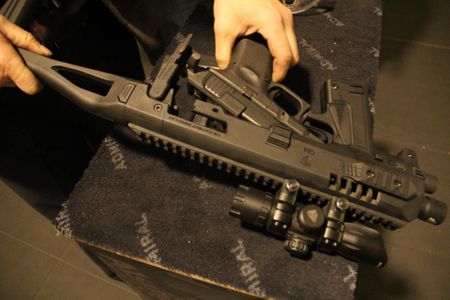 [website-button id="201″ type="website, phone, email, both"]