Segway Adventures Ltd.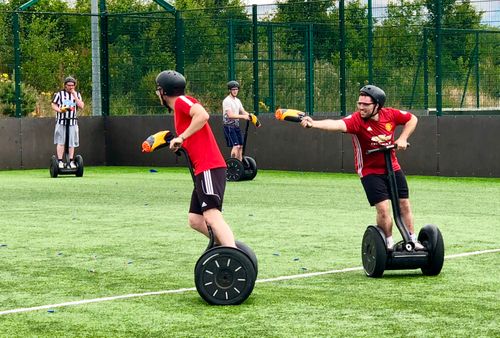 "The Segway Experience"
Yea, everyone wants to ride a Segway, but we do so much more..!
Our 2 hour Segway Experience really is an amazing and fun activity event that is guaranteed to top your Stag/Hen Weekend and keep you in conversation for weeks.
You'll learn to ride a Segway and that's just for starters. Then we kick it off with some heart pumping Extreme Segway Frisbee Action, Segway Nerf-gun Jousting War's and you can give your pals a right good soaking playing our Segway Water Blaster Battles, all whilst enjoy the convivial banter and craic provided by our master entertainer.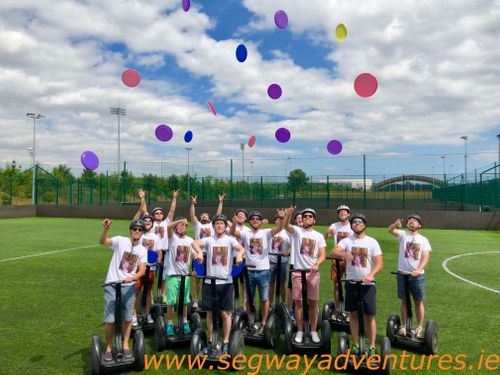 Included is a complimentary snack station with tea, coffee, cordials and biscuits to tide you over till meal or pub time.
A digital video/photo album is also included.
Take it for granted, extreme fun and thrills are the order of the day..!
We take no prisoners with our extreme ""Segway Experience""
So, if we're not on your ""Bucket List"" – We damn well should be..!
Fully Mobile – 100+ venues throughout Ireland – Indoor & Outdoor locations
1000's of happy clients – 100's of great reviews – Countless happy memories.
So, come join us for a unique and amazing Fun Stag/Hen Activity Event with your pals.
Minimum group sizes apply
Dublin – 10 pax.
1- 2hrs from Dublin – 13 pax
2-3 hrs from Dublin – 15 pax
3 hrs+ – 20 pax
The Segway Experience Price:- €60 per participant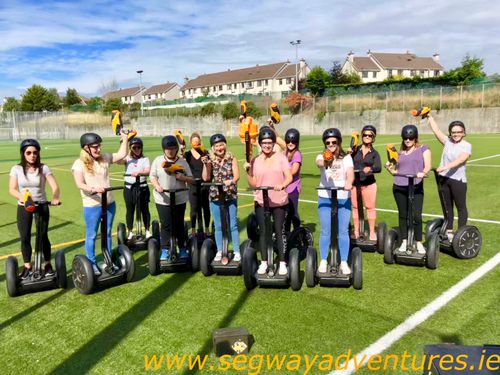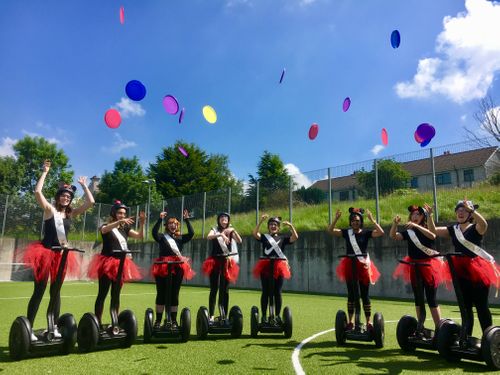 [website-button id="190″ type="website, phone, email, both"]