Shannon Kayak Adventure and Pier Jumping – Get West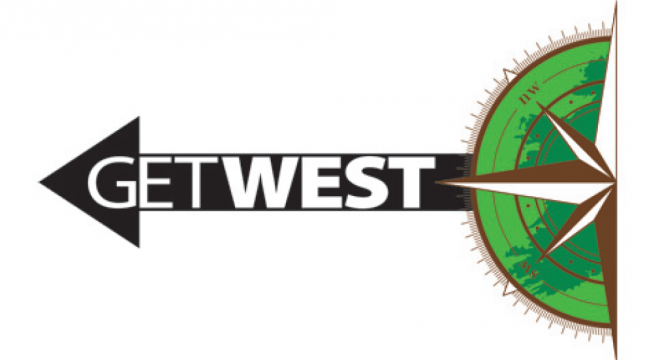 Howaya, lads! Are you planning a stag party in Ireland that's more exciting than a dance-off with leprechauns? Well, hold onto your shamrocks, because Get West Kayaking Limerick has the craic you've been searching for! We reckon a proper stag or hen shindig should be more than just pints and banter. It should be an adventure that you'll be bragging about 'til the cows come home!
Paddle Your Own Canoe
Our two-hour kayaking Limerick tour takes you through the heart of Limerick City, where history meets high jinks. Don't worry if you're a kayaking newbie; our guides will kit you out with all the gear and show you the ropes – or should we say, the paddles.
Expect more than just a lazy paddle down the river. We've cooked up some challenges and games that'll have the whole gang in stitches. And for those of you with a taste for adventure as wild as a herd of wild goats, there's an optional pitstop – a pier jump into the refreshing waters of the River Shannon.
Pier Jumping Madness
Now, we know not everyone is ready to channel their inner cliff diver, but for the brave souls among you, the River Shannon awaits your plunge. The pier stands tall at 10 meters, and the jump is like a rollercoaster for thrill-seekers – minus the queues and dodgy carnival food.
The best part? You decide if you're up for the plunge or just want to be the designated photographer for your fearless mates. It's like Russian roulette but with more splashes and laughter.
Limerick, Galway, Athlone, and Carrick on Shannon
We've spread the adventure far and wide, covering not just Limerick but also Galway, Athlone, and Carrick on Shannon. So, whether you're up for kayaking Limerick's historic waterways or exploring the scenic beauty of other Irish gems, we've got you covered.
Details You Need
The package caters to groups of 10 or more, but fear not if you're a smaller crew – we've got options for you too, just at a slightly fancier price. The kayaking Limerick tour covers around 5 kilometers, and the memories last a lifetime. All equipment and guidance are provided, so leave your worries at the pub.
Here's a review from our repeat customer :
"Have been out with Get West a few times,  kayaking,  SUPING, and doing the adult fun day with the water zorbs and hover Ball archery.   They are a great bunch,  so friendly and professional.  Kayaking in Limerick is a magic new way to see the city or even Suping.  Laughed so hard doing the water zorbs, it's some workout and then the archery was great fun,  even if I only hit a few targets!   Will be back!" 
– Rose B.
Get in touch with us to book your kayaking Limerick stag party package at Get West, and let the Shannon Kayak Adventure and Pier Jumping begin – because average stag parties are for the birds!