StagReisen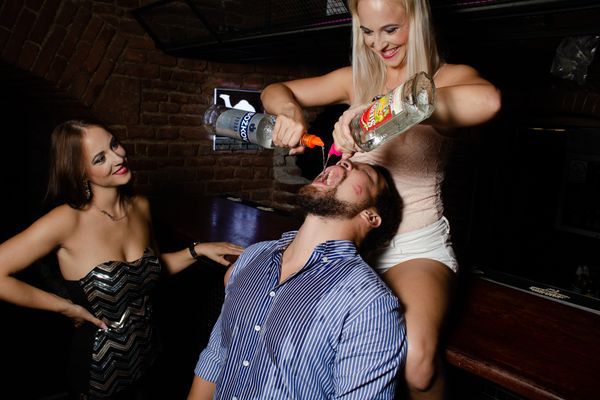 It's time to plan an epic party to celebrate your best mate's last days of freedom. And you don't know where to start..
That's why we're here!
Based in Prague, we offer an ideal destination where you can have the most fun in your life and then survive the world's worst hangover away from undesired eyes!
We love to party! It's not just a job for us, it's a lifestyle!We always go the extra mile to assure you of the best service and help you could ever find.
Why Prague?
Prague is Europe's favourite gem. Delicious beer, most beautiful People in the world, and with it's multicultural party scene, it all makes Prague THE place to go.
Every year the Czech capital is the TOP travel destination for stag and hen celebrations, and the numbers are still growing. More and more countries are choosing Prague from Ireland, U.K., Germany, France and Italy.
And now it's YOUR TURN! 😉
Last but not the least, Prague is one of the cheapest cities in the world. And YOU have a unique chance to rock this capital with little or no damage to your wallet! Cheap beer, affordable exquisite cuisine, and a rich nightlife with a variety of bars and clubs where you can show off your dance skills.
Why Stagreisen…? It's EASY!
Get comfy! We'll do everything for you!
Our personalised approach will satisfy even the pickiest of people. Tell us which kind of activity you want to do and how much you are ready to spend, we'll tailor an individual package suited just for your specific needs and desires.
Our tour guides don't just meet you at the airport: they're your best friend, moms making sure you're safe and sound after a crazy night out. They walk you through all of the organisational headache of choosing the liveliest clubs to hit for the best party in town.
There are beautiful Czech's who know how to party. Get the full insight of Prague's nightlife and memories to last a lifetime.
What we need from you? Just shoot us an email telling us what you want and your approximate budget for the trip. We'll get back to you in seconds and sort the best deals for you!
[website-button id="176″ type="website, phone, email, both"]