Zorbing Ireland: Rollin' and Reelin' at Funmanway Adventure Land
Ahoy, thrill-seekers and party animals! Get ready to embark on a stag party adventure that'll make your heart race and your laughter echo across the rolling hills of County Cork. We're talking about Zorbing Ireland, and more precisely, the crazy fun you'll have at Funmanway Adventure Land in Dunmanway. So, grab your lads, because it's time to roll with the punches, quite literally!
Zorbing at Funmanway Adventure Land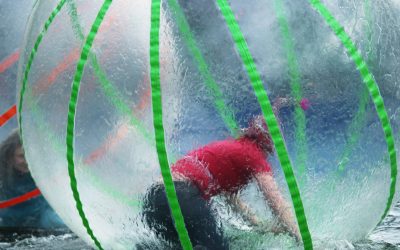 Let's dive right into the excitement, shall we? Zorbing is the name of the game here. Imagine yourself encased in a giant, transparent inflatable ball, rolling and tumbling down a hill while feeling as weightless as a leprechaun's dream. That's the sensation you'll experience when you opt for Zorbing at Funmanway Adventure Land.
The zorbing balls at Funmanway are built tough enough to handle even the burliest of lads, and guess what? They're see-through! So, while you're spinning and spiraling, you won't miss out on the stunning Irish countryside that surrounds you. It's like a front-row seat to your very own adventure movie!
Where in the World is Funmanway Adventure Land?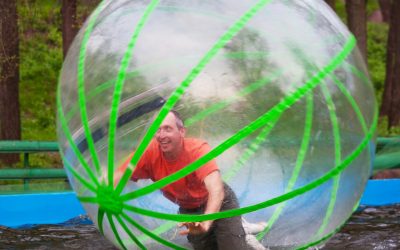 Just in case you're wondering where this magical place is, Funmanway Adventure Land is nestled in the charming town of Dunmanway, County Cork. Here's the address for your navigation pleasure:
Funmanway Adventure Land
Mount Gunnery, Derrylahan
Dunmanway, Co. Cork
Now that you've got your bearings, let's dive into the types of zorbing Ireland experiences you can have at Funmanway!
Visit Funmanway Adventure Land!
Dry Zorbing
For the lads looking for a good laugh and a workout to boot, dry zorbing is the way to go. Picture yourself rolling on solid ground inside that giant ball, testing your balance and belly-laughing all the way down. It's a hilarious adventure that'll make your abs feel like they've just done a thousand sit-ups.
Water Zorbing
Now, if you're feeling up for a challenge and a bit of wet 'n' wild fun, then water zorbing is your jam. This one's a bit different; you'll be zorbing on a lake, and the water adds an extra layer of excitement. Fight the currents, battle the waves, and splash around with your mates – it's like a dunk tank on steroids!
More Than Just Zorbing
Funmanway Adventure Land isn't just about zorbing; it's a whole playground of Ireland's adrenaline-pumping activities. Besides laughing your lungs out inside a giant ball, you can indulge in paintball battles that'll make you feel like an action hero, tackle the hills with mountain-boarding, or paddle your way through kayaking adventures. It's like a stag party paradise!
Tips for Your Zorbing Adventure
Alright, lads, here are some pointers to ensure you have the time of your life while zorbing in Ireland:
Wear Comfortable Clothing:

You're going to get a bit messy, so dress accordingly. Tracksuits and sneakers are your best mates.

Pack a Spare:

Bring a change of clothes just in case you decide to take a dive during water zorbing.

Embrace the Mud:

Don't be afraid to get a little dirty. It's all part of the fun!

Listen Up:

Pay close attention to the friendly staff. They know the ropes and will keep you safe while having a blast.

Cheers to Fun:

Most importantly, let loose and have a blast with your mates. Zorbing is a unique way to celebrate stag parties and make memories that'll last a lifetime.
Special Features of Funmanway Adventure Land
Now, let's talk about what makes this place stand out like a four-leaf clover:
Stunning Location:

Funmanway Adventure Land is smack in the heart of West Cork. The scenic beauty around you will take your breath away.

Variety Galore:

Zorbing, paintball, mountain-boarding, kayaking – they've got it all. You can mix and match your adventure or try them all.

Friendly Folks:

The staff here are as welcoming as a warm pint of stout in an Irish pub. They're there to make sure your adventure is as smooth as a Jameson's whiskey.

Year-Round Fun:

Funmanway is open all year round, so whether you're planning a stag party in the sunny summer or the crisp winter, the fun never stops.
But enough talk – time for action! Pick up that phone, book a session for your stag party in Ireland, and get ready for the time of your life. Trust me, you won't regret it!