Locked and Loaded: The Ultimate Guide to Paintballing in Galway for Your Stag Party Craic
You heard of PUBG and COD, haven't you? Aye, those are for wee boys with no hair on their chest. If you wanna be a real man, you need to taste some real action and feel some real pain! And where better to do that than in the great city of Galway? stay tune for an ultimate for your  paintballing in Galway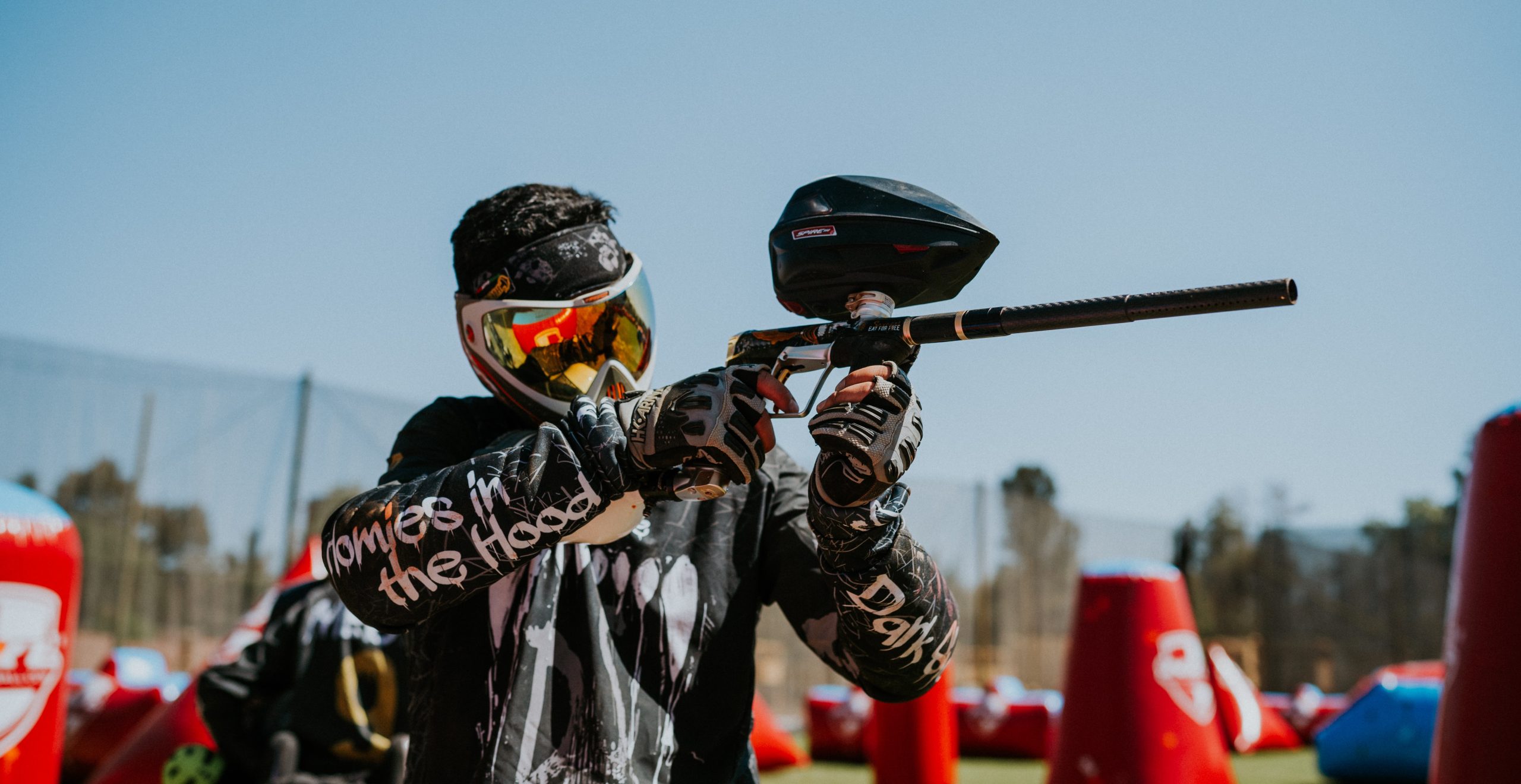 Whether you fancy becoming the next Jack O'Connell or just want to try something different, grab your gun and head out for a weekend of paintballing Galway! You won't regret it, trust us.
Looking for other stag party shooting games? Check out our stag party packages.
Why go Paintballing Galway for your stag party?
It's a real man's game! 
It's not just about shooting each other with balls of paint – no, no, no – it's all about the team effort, strategy, and banter that comes with it. And what better way to bond with your pals than by pelting them with paint and running around like headless chickens?
C'mon, it's real-life Battlegrounds! 
Paintballing Galway a high-octane activity that'll make you feel like you're in the middle of a battle at the Cliffs of Moher.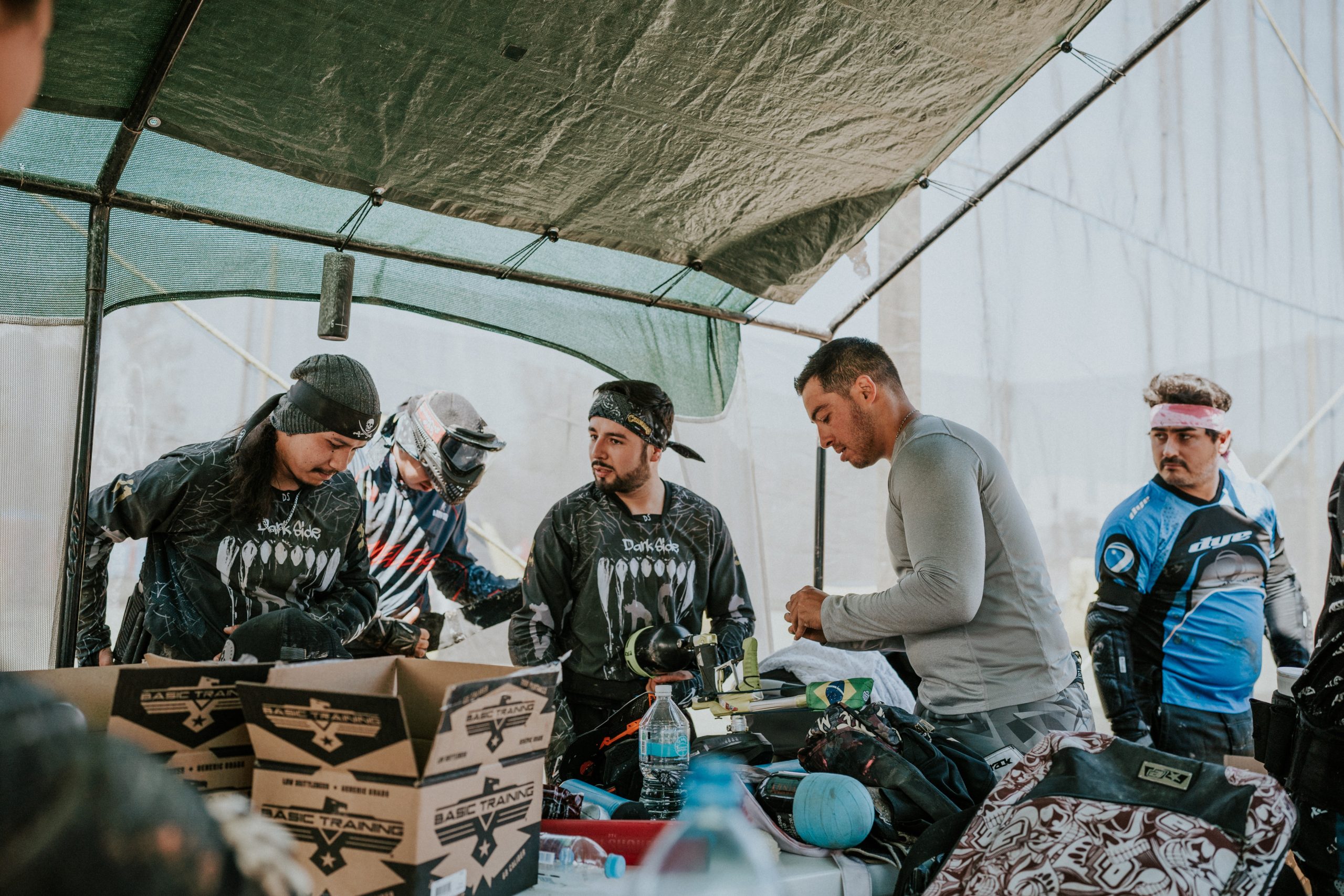 The thrill of dodging enemy fire and outmaneuvering yer foes will make you feel like a true Irish warrior. And when ye finally eliminate the opposition, ye'll feel like ye've conquered the Emerald Isle itself!
A one-time moment? We don't think so.
You'll be shooting paint bullets left and right, dodging like a leprechaun on the run, and making memories that'll last a lifetime. The experience is so unique and thrilling that it'll probably won't be the last time you'd play it with the gang. We're pretty sure you'll come back for more! 
Venue Recommendations for Paintballing Galway
Choose the "perfect" venue or be disappointed as a cow on a dry day. No one wants to be caught in some boggy field, dodging paintballs that shoot as weak as a newborn kitten's meow. It's a recipe for disaster, so make sure you're choosing a spot that'll give you a good blast and not leave you feeling like a wet sock.
The Jungle in Oranmore
First stop is just 10 minutes from Galway city center. You'll be trying paintballing Galway here in a lush forest setting. 
How to Get there: Take the M6 eastbound towards Dublin, then take exit 19 for Oranmore.
Price: starts at €25 per person for 200 paintballs (pretty nice price, right?) 
Action Park Paintball
Well, if you wanna move away from the city-center, head to Action Park Paintball. In this place, you'll be choosing game scenarios in a purpose-built arena. 
How to Get there: Take the N84 towards Headford, and the venue is just a few kilometers outside of Galway city.
Price: starts at €25 per person for 200 paintballs
West Coast Adventure
A nicer view? We heard you. Here we have the West Coast Adventure. By the name itself, you know you'll have the best view. 
How to Get there: Take the N59 westbound towards Clifden, and the venue is just outside the village of Barna. 
Price: starts at €20 per person for 200 paintballs
Shooting Techniques 
TEST YOUR GUN FIRST.

Best to take a few practice shots beforehand. Don't be worrying about accuracy just yet, just watch that wee ball and get a feel for how far she'll travel. But once she starts to drop, you'll be wanting to get in close, 'cos the chances of her breakin' on some poor, squishy human target be dropping, too. 
So don't waste your time, ammo, or good cover just to try to shoot your lad who's out of range.
KEEP MOVING

. Play hard, there's no sense in being a "sniper" and sitting in the back. The other side will be darting and dodging your shots left and right and they'll probably bounce if you get a lucky hit. If you want to come out on top, you need to be moving and playing with some gumption. Did we mention keep moving? 
DON'T FIRE AT A MOVING TARGET.

Fire at where he's going  even if it means lobbin' one at his wee bunker when he's only a stone's throw away. He'll be forced to take a dip in the stream or make a detour, which is just about as grand, don't ya think?
Bonus: DO A PROPER RUN!

Caught in the crossfire? Give up your mask and shift your gun to the opposite side of your body. A good thump to your skin might leave a mark, but a smack to the plastic and metal is less likely to do harm.
Hey! Right here is a jackpot. If you do all these shooting techniques, you'd be a general of the day. But don't just thank us yet because how in the world do you actually win this game? Well, know your score machine!  
Scoring 
It's simple, "The team with the highest number of eliminations at the end of the game wins." Here are some ways to score in paintball:
Eliminating opponents
The easiest way is to send your opponents packing. Give them a good splatter with a paintball and they'll be out of the game faster than you can say "top of the morning!" Sure, there's no need to complicate things with fancy tactics or strategies – just aim and fire! 
Capturing the flag
In some of them paintball battles, it's not just about shooting your opponents with colorful pellets – no. You gotta show some brains too, 'cause there are flags and objectives to capture! And if your team can manage to nab that flag and haul it all the way back to your base, well then, you've earned yourselves some points! 
Holding a position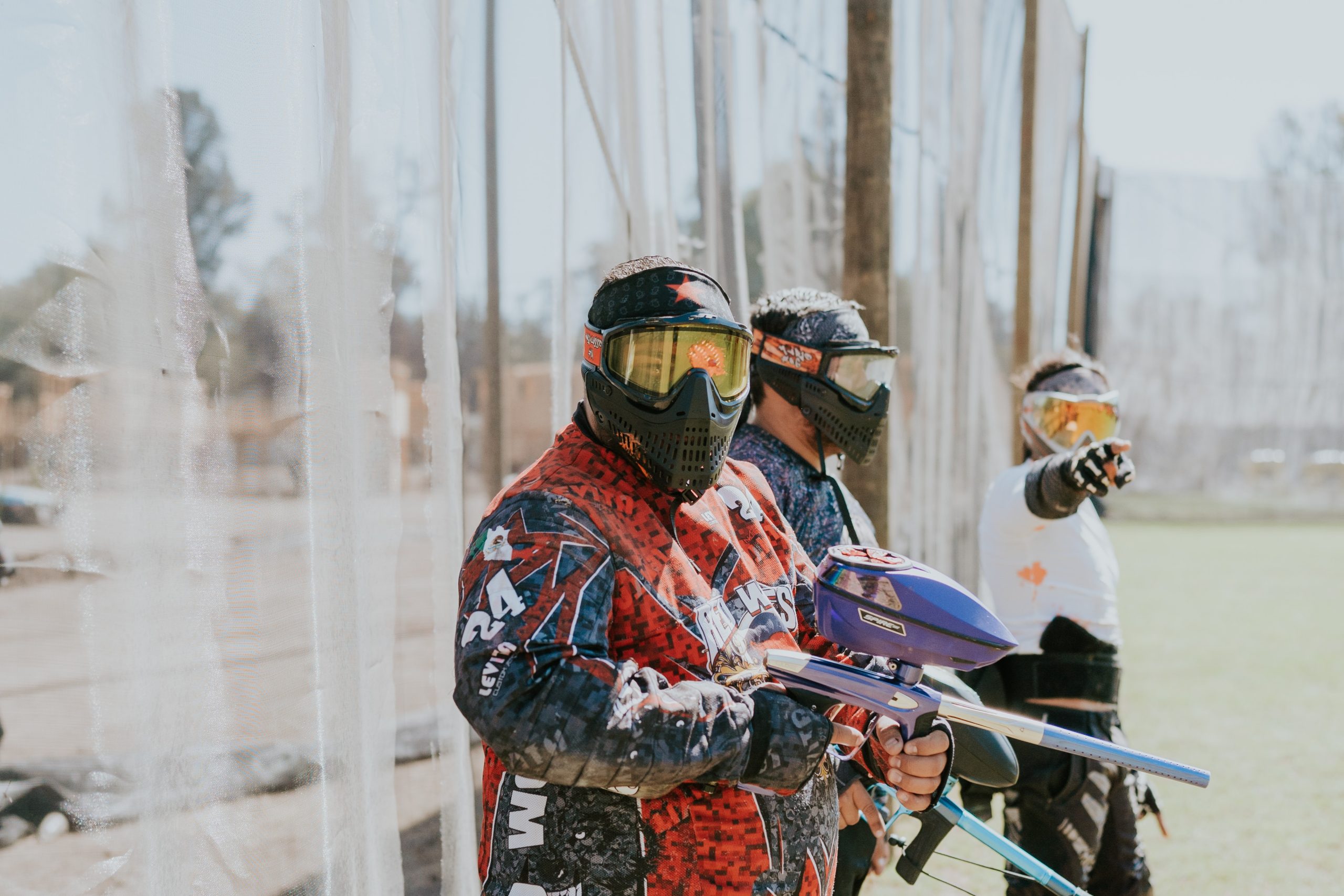 By simply squatting in a particular spot, you earn some points. If you're playing chicken and a wee bit nervous, manage to stay put in your designated area for a decent stretch of time, you might just find yourselves on the scoreboard.
Rescuing teammates
If you're playing one of those games where your mates are getting nabbed by the other team, it's up to you to rescue 'em! And if you manage to drag your poor mate back to your own base, you'll earn yourself some points.
Completing objectives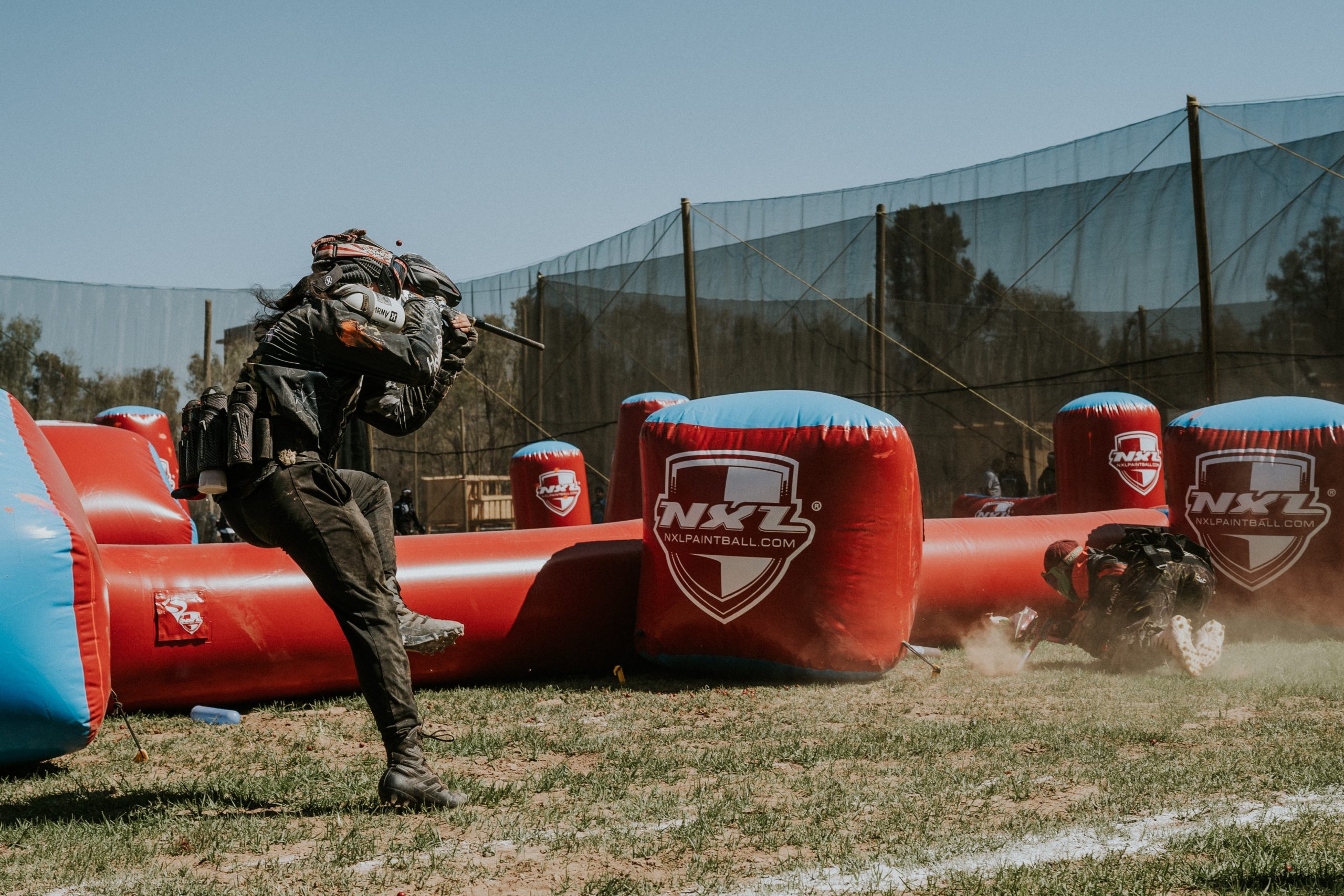 Sometimes you have to do more than just kick a ball around or run like a madman to score some points. For instance, you might have to obliterate some object or give a good whack to a particular opponent to make the scorecard sing. It's all about strategy.
Speaking of objectives, we know you're planning a fun and crazy Paintballing Galway stag party with your lads. But you gotta keep it fair and safe! 
Rules and regulations 
FYI for those who don't know already … when you get whacked with a paintball, your soul will be leaving your body faster than a ferrari because it definitely hurts! Okay, we know – that's where the fun comes, but … 
Be sure you play safe. Here's a few notes to keep. 
Safety first, Lads!

Let's face it, getting hurt on the field is no laughing matter… unless you count the time Bobby got tackled by a rogue squirrel.

No shooting eliminated players.

Come on, let's keep it fair, folks! We're not in the Wild West here.

No firing at close range.

We're not trying to give each other a makeover with paintball, people! Let's keep it safe and hilarious out there! 

Deal with your anger issues.

No smashing the gear, props, or environment!

And sorry, but you can't bring your own paintballs or markers – we've got plenty of those to go around. Let's keep the fun going without wrecking the place, okay?

Keep your head in the game, not up in the clouds.

No boozing or drugging before or during the game. Leave the alcohol and drugs at the door. 
Here it is – everything you need to know about paintballing Galway for your stag party. Not only will you get to shoot your mates with some high-powered guns (safely, of course), but you'll also get the best out of Galway. 
Sure, there's nothing like a little friendly competition to get the blood pumping and the banter flowing. So if you're up for some laughs, some action, and maybe even a few bruises, give paintballing Galway a go. Just don't forget to wear your cup!