Experience Action-Packed Laser Tag in Galway for an Unforgettable Stag Party
Imagine suiting up in state-of-the-art gear, strapping on your laser-tagging weapons, and venturing into a battlefield where friendships are forged, and rivalries are settled. This ain't your ordinary game of hide-and-seek, mind you. No, no! Laser tag is a whole different beast—a pulse-pounding, heart-racing adventure that will test your mettle and bring out the competitive spirit in each and every one of you.
So, my dear friends, if you're ready to partake in an epic stag party adventure, one that combines the excitement of combat with humor, then laser tag in Galway is the answer you've been seeking.
Why Choose Laser Tag for Your Stag Party?
Unleash your competitive spirit in exhilarating battles with your mates.

Foster team bonding and camaraderie as you strategize and navigate the battlefield together.

Inclusive and accessible for all fitness levels and experience levels.

Experience adrenaline-pumping fun in an immersive arena with specialist lighting, fog, and music.

Enjoy a safe and controlled environment with dedicated instructors and safety measures in place.
Planet Galway: Where Laser Tag Awakens Your Inner Warrior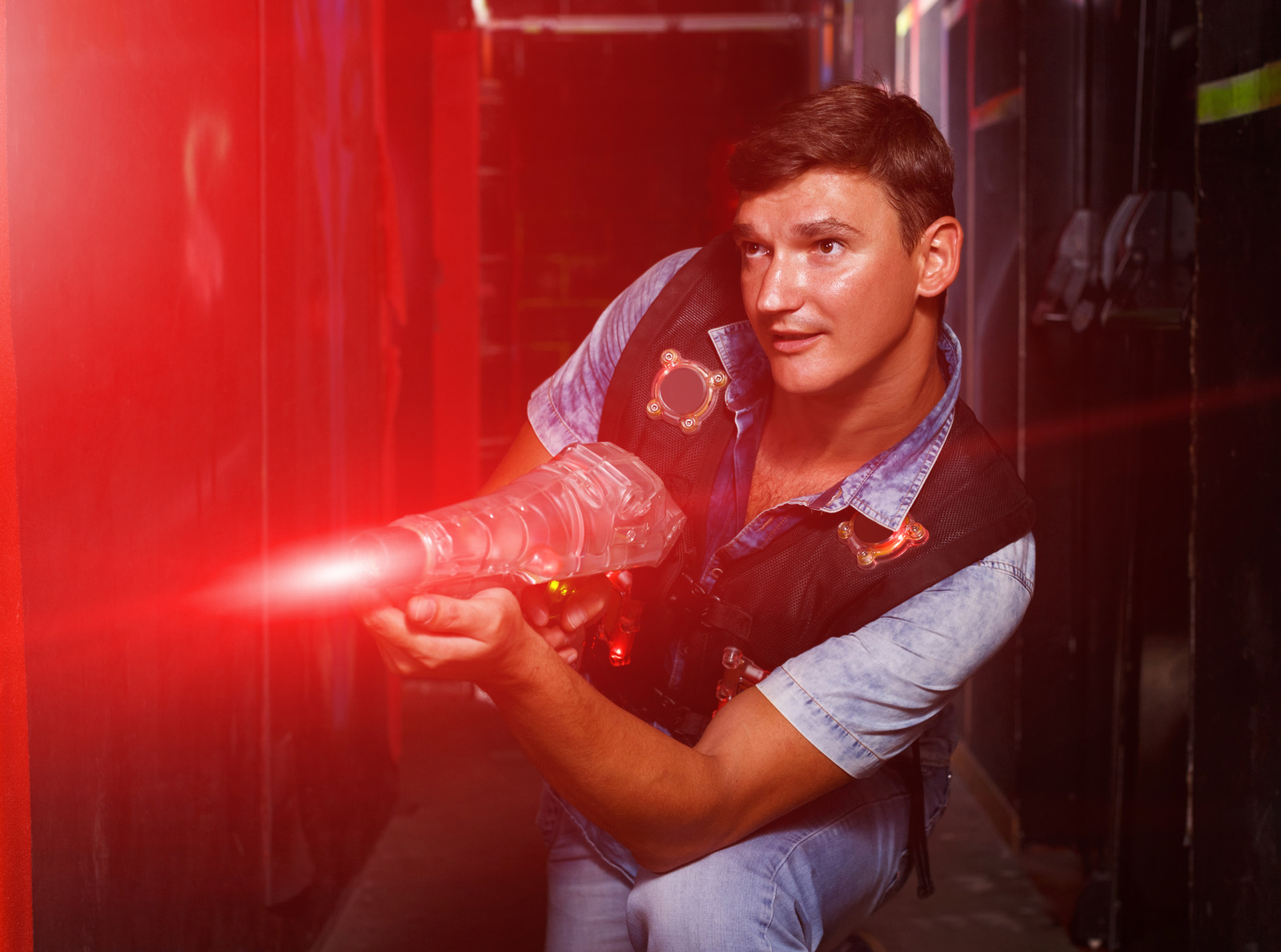 Welcome to Planet Galway, my fellow adventurers, where laser tag takes on a whole new dimension of excitement and innovation. Prepare to immerse yourself in the world's most advanced laser tag equipment, as they bring high-tech combinations of tag and hide-and-seek to the shores of Ireland. 
Get ready to embark on an adrenaline-fueled journey within Planet Galway's military arena, where specialist lighting, swirling fog, and heart-pounding music set the stage for epic battles and unforgettable moments.
At Planet Galway, they offer a variety of exhilarating game modes to suit every player's taste and style. Let's explore the thrilling options that await you:
In this solo game mode, you'll navigate the arena with medium fire rate, unlimited lives, and an endless supply of ammo. It's a test of individual skill, cunning, and survival instincts as you strive to outmaneuver and outwit your opponents.
Gather your allies and form a formidable team in this game mode. With medium fire rate, unlimited lives, and an abundance of ammo, you'll rely on teamwork, communication, and strategy to emerge victorious. Remember, the strength of your team lies in unity!
Prepare for an adrenaline rush like no other! Based on the Standard Solo game, Fast and Furious Solo amps up the intensity with high fire rates and short deactivation time. Brace yourself for a fast-paced, heart-pounding game that will leave you breathless and craving more.
If you thought teamwork couldn't get any more intense, think again. Fast and Furious Team takes the Standard Team game to new heights with high fire rates and short deactivation time. It's a thrilling experience that will test your coordination, agility, and ability to react swiftly under pressure.
Do you have what it takes to prove your mettle in a more skilled game mode? Solo Elimination challenges you with limited lives, and once you run out, you're eliminated from the battle. It's a true test of individual resilience and tactical prowess. Every move counts, and every decision can make or break your chances of victory.
Similar to Solo Elimination, but in a team setting. Players have limited lives, and when they run out, they're eliminated from the game. Team Elimination demands seamless teamwork, effective communication, and coordinated strategies to ensure your team reigns supreme.
Fast and Furious Auto Fire
For those seeking an exciting solo game, Fast and Furious Auto Fire delivers an exhilarating experience. Featuring automatic firing, this game mode amps up the action and intensity to the max. Brace yourself for a rapid-fire frenzy as you unleash a barrage of laser beams upon your opponents.
In Team Reload, players are challenged with a limited amount of ammo. When you run out, you'll need to strategically reload from designated ammo dumps scattered throughout the arena. It adds an element of resource management and careful planning to the gameplay, making every shot count.
Celebrate your special day in style with the Birthday Solo game mode. Similar to Standard Solo, but with a twist! One lucky player receives a higher fire rate, full automatic fire capabilities, and special lights and sound effects. It's a birthday extravaganza where you can feel like the true hero of the party.
Bring the birthday excitement to a team setting with the Birthday Team game mode. Just like Standard Team, but with one player granted a higher fire rate, full automatic fire capabilities, and special lights and sound effects. It's a fantastic way to make the birthday
Full-Time Guide: Your Local Companion to the Arena
At Planet Galway, they go above and beyond to ensure that your laser tag experience is nothing short of extraordinary. That's why they include the services of a full-time guide, who will be your trusted local companion as you step foot into the thrilling arena.
Imagine having a knowledgeable and friendly guide by your side, ready to navigate you through the twists and turns of the laser tag battleground. This local expert is well-versed in the intricacies of the arena, the game modes, and the strategies that can lead your team to victory.
From the moment you arrive at Planet Galway, your full-time guide will greet you with a warm smile and a wealth of knowledge. They will provide you with a briefing, ensuring that you have a clear understanding of the rules, safety measures, and the immersive world that awaits you.
As you gear up for battle, your guide will be there to answer any questions, offer tips and tricks, and provide guidance on how to make the most of your laser tag experience. They will be your source of support, cheering you on, and celebrating every successful tag or strategic move.
All Equipment Provided: Gear Up for Battle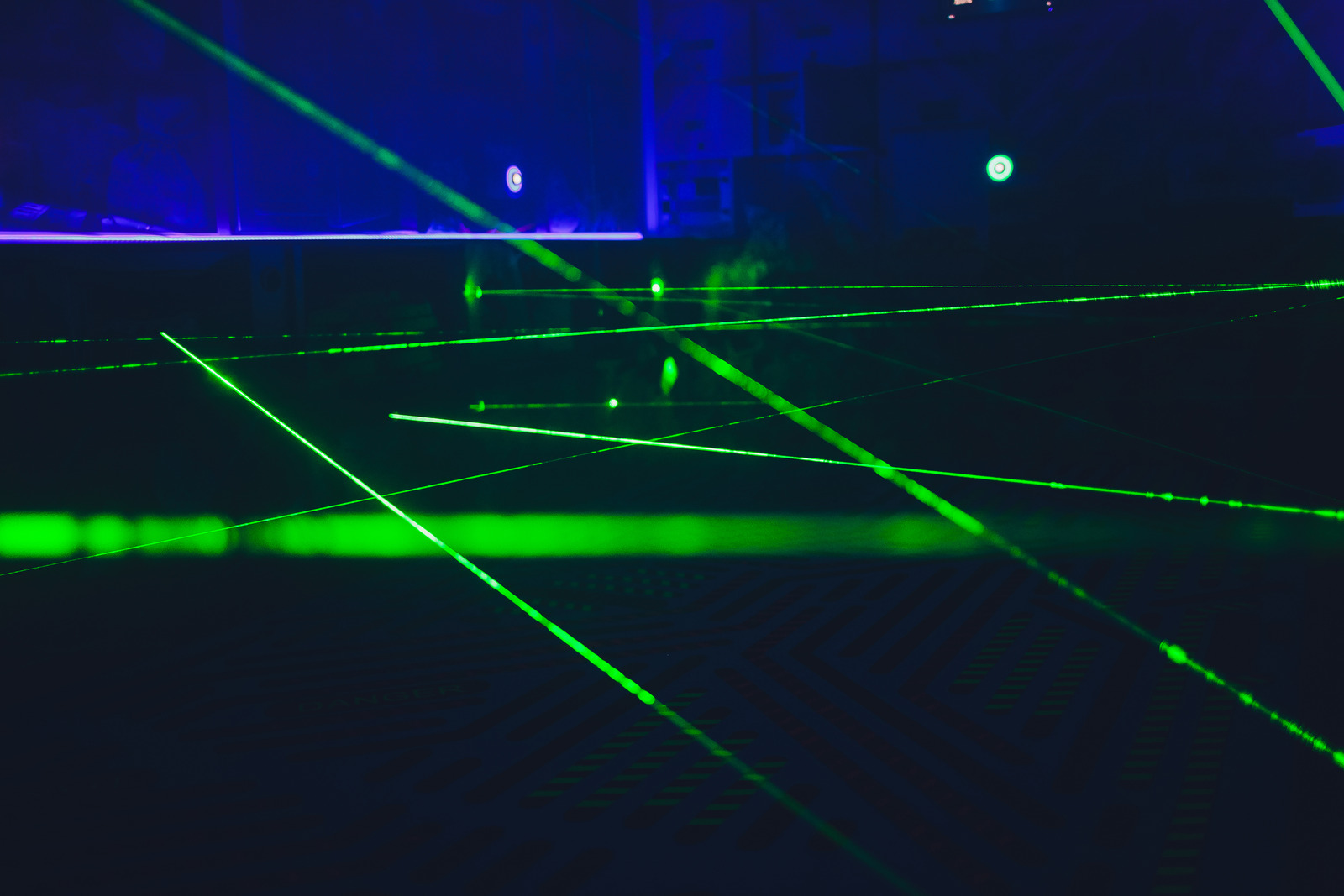 Now, my friends, let's talk about the incredible convenience that Planet Galway brings to the table. Should you decide to book Planet Galway with us, you can leave your worries at the door because we've got you covered from head to toe—literally!
First and foremost, let's discuss the gear. Planet Galway takes no shortcuts when it comes to providing top-quality equipment for your laser tag extravaganza. Picture this: laser tag vests that hug your body snugly, offering a perfect blend of comfort and mobility. These vests aren't just ordinary attire, mind you. They're your armor—the shield that keeps you safe while immersing you in the heart-pounding action.
But that's not all! The arsenal Planet Galway offers include laser tag guns that feel sturdy and reliable in your hands. These futuristic blasters are designed to unleash a beam of laser light that's as precise as a leprechaun's gold coin toss. With their ergonomic design and easy-to-use controls, you'll feel like a true marksman, ready to conquer the battlefield with each pull of the trigger.
To enhance the experience even further, Planet Galway equips participants with cutting-edge sensors. These little marvels ensure that every successful tag is recognized and celebrated. No more room for arguments about who got tagged first—these sensors keep track of every hit, creating a fair and exhilarating competition among your group.
Book Your Laser Tag Adventure Today!
Don't let this opportunity slip away! Gather your mates, embrace the thrill of laser tag, and embark on a stag party adventure that will go down in Galway's history. 
Remember, lads, the time is now. Book your laser tag experience with Stagit, unleash your inner warriors, and make your stag party in Galway an epic tale worth telling for generations to come.