Golfing Experience in Carrick on Shannon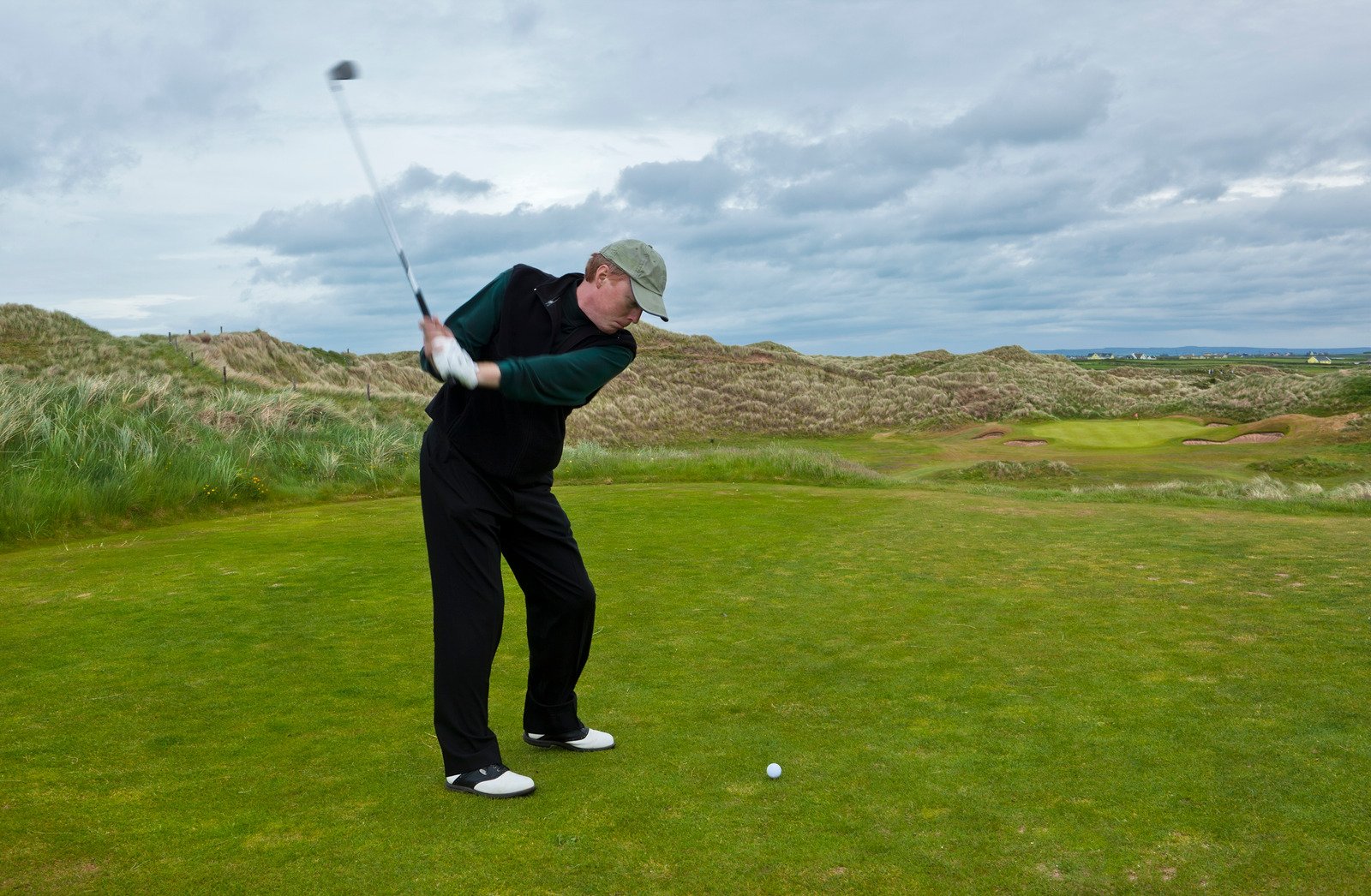 Tee up for a grand time, lads! When it comes to stag parties, one activity that strikes the perfect balance between leisure and competition is golfing. 
Picture this: 
The gentle breeze, the rolling greens, and the sweet sound of clubs striking the ball. Welcome to the world of golfing in Carrick-on-Shannon, where relaxation meets friendly banter, and the scenery is as breathtaking as your swing.
A Jolly Good Spot: Exploring Carrick on Shannon
Get ready to fall head over heels for Carrick on Shannon, a destination that knows how to charm the socks off any stag party. With its delightful character, easy accessibility, and a whirlwind of activities to suit all tastes, Carrick on Shannon is like a pot of gold at the end of the rainbow.
The Greens of Carrick
Now, let's talk golf courses, lads! Carrick on Shannon boasts an array of splendid golfing sanctuaries, each with its own unique flair and ambience. From lush fairways to pristine greens, these courses are fit for kings. Grab your clubs and prepare for an unforgettable golfing experience like no other.
Prepare to be captivated, lads! The golf courses in Carrick on Shannon are a feast for the eyes. With landscapes straight out of a postcard, velvety green fairways, and serenity that soothes the soul, golfing here is like stepping into a picture-perfect dream.
Golfing isn't just about the swing, lads. It's about the camaraderie, the laughs, and the memories forged on the course. Get ready for some friendly competition that'll have you cheering, taunting, and exchanging stories that'll make your sides ache from laughter. It's a recipe for stag party shenanigans that won't soon be forgotten.
Elevate Your Golfing Game: Stag Party Golf Challenges and Tournaments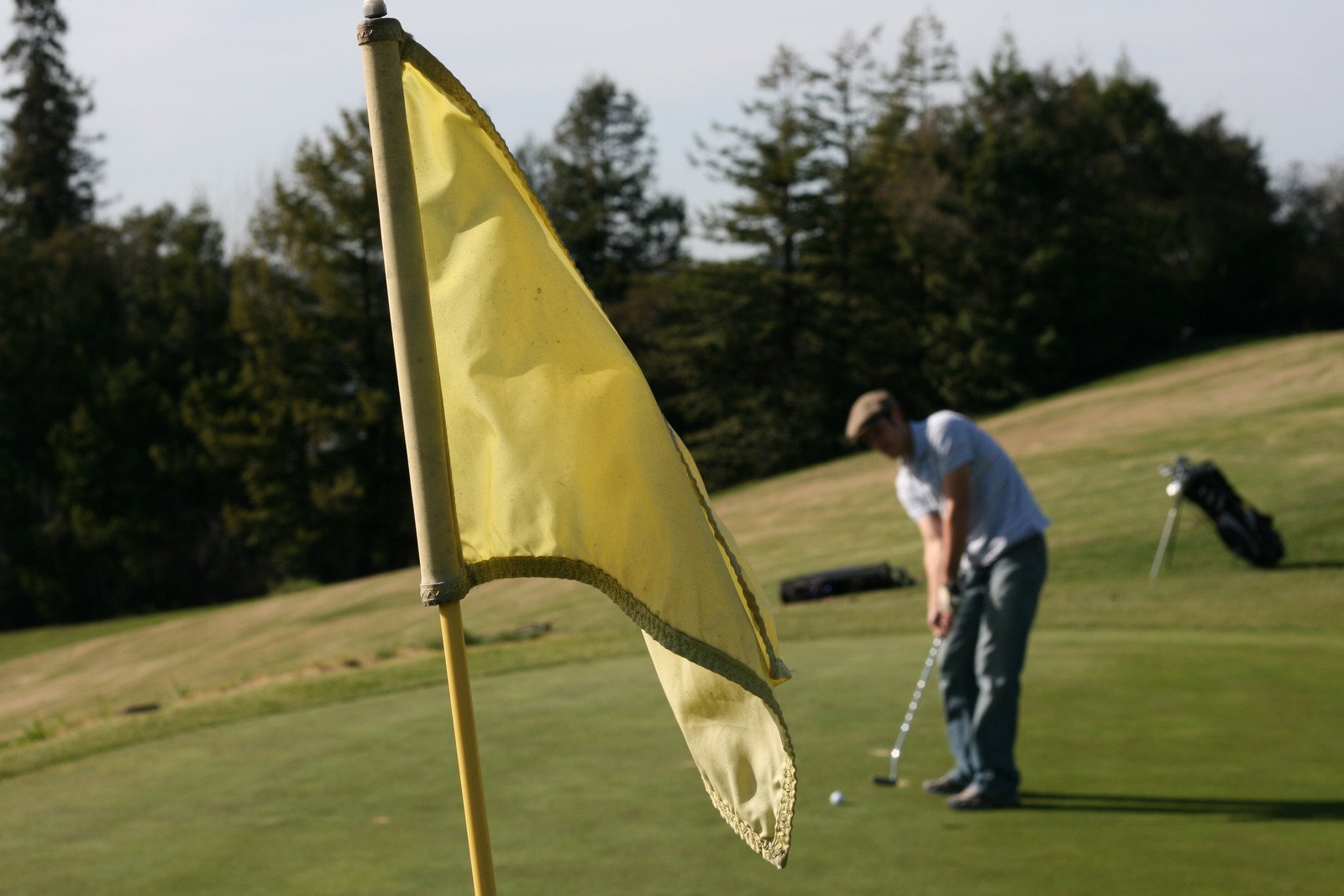 Get ready for some golfing mischief, lads! Here are a few examples of stag party golf challenges that will test your skills and add a dash of excitement to your round:
Longest Drive Showdown 
Who among your mates can launch that little white ball the farthest? It's time to unleash the power and see who claims the title of the longest driver.
Closest to the Pin Battle: 
Precision is the name of the game in this challenge. Take aim at the pin and show off your accuracy as you compete to see who can get their ball closest to the hole.
Hole-in-One Hunt
The elusive hole-in-one, every golfer's dream. Create a special challenge where the first lad to sink a hole-in-one on a designated hole receives a legendary prize and eternal bragging rights.
Golfing Relay Race
Spice up your game with a relay race. Divide into teams and assign each player a specific hole to conquer. The twist? You must complete the hole before passing the torch (or in this case, the golf club) to the next player. It's a race against the clock and your fellow competitors.
Golf Trivia on the Greens
Test not only your golfing skills but also your knowledge of the sport. Create a trivia challenge where each player must answer a golf-related question before taking their shot. A correct answer earns an advantage or a handicap, making it an exciting mental and physical battle.
Remember, lads, these are just a taste of the countless possibilities for stag party golf challenges. 
Get creative, mix and match, and let the laughter and friendly competition take center stage on the course. The only limit is your imagination!
Planning Your Stag Party Golfing Event
Swing into Action
Ready to book your golfing extravaganza, lads? Look no further because Stagit is here to make it happen. We understand that planning a stag party can be a bit overwhelming, but fret not, as we've got your back. Our experienced team will guide you through the entire booking process, ensuring that every detail is taken care of with the utmost precision. 
From selecting the perfect golf course to arranging tee times that fit your schedule, we'll make sure everything is as smooth as a birdie gliding into the cup. 
Not only will we handle the logistics, but we'll also assist you with any special requests or preferences you may have. Whether you need assistance with transportation arrangements, equipment rentals, or even organizing a post-golf celebratory feast, we'll go above and beyond to make your golfing extravaganza an unforgettable experience. 
So, sit back, relax, and let us do the heavy lifting while you focus on perfecting your swing and soaking up the joyous atmosphere with your mates. Get ready to create memories that will be talked about for years to come. Contact Stagit today and let the Carrick on Shannon stag party golfing adventures begin!
Equip Yourself for Glory
Essential Golfing Equipment –
Now, let's talk about the tools of the trade, the equipment that will help you conquer the fairways of Carrick on Shannon. If you're a seasoned golfer, you may already have your trusty set of clubs. But for those who are new to the game or prefer to travel light, we've got you covered with club rentals. 
Choose from a range of high-quality clubs, including drivers, irons, wedges, and putters, tailored to suit your swing style and skill level.
Dress to Impress: Golfing Attire Guide
While golfing skills are undoubtedly important, let's not forget about the importance of looking the part. Dressing appropriately for the course not only adds to the experience but also shows respect for the game and your fellow golfers. We recommend wearing comfortable clothing that allows for ease of movement and flexibility. 
Opt for collared shirts, tailored shorts, or slacks to maintain a classy and refined appearance on the fairways. And don't forget to bring a light jacket or sweater for those unpredictable Irish weather moments. 
Additional Golfing Extras
Golfing in Carrick on Shannon is all about creating an exceptional experience for your stag party. If you have any special requirements or additional requests, such as golf carts or caddies, simply let us know, and we'll make the necessary arrangements to ensure your golfing adventure is tailored to your needs.
Unforgettable Golfing Memories Await!
In the land of Carrick on Shannon, where legends are born and the craic is mighty, golfing awaits you and your stag party. Whether you're a seasoned pro or a first-time swinger, this is the perfect activity to unwind, bond, and create memories that'll make your stag party the stuff of legends. So, grab your clubs, feel the magic in the air, and prepare to swing into action.
But enough talk – time for action! Pick up that phone, book a session for your stag party in Ireland, and get ready for the time of your life. Trust me, you won't regret it!