Discover the Delightful Culinary Gems: The Best Places to Eat in Kilkenny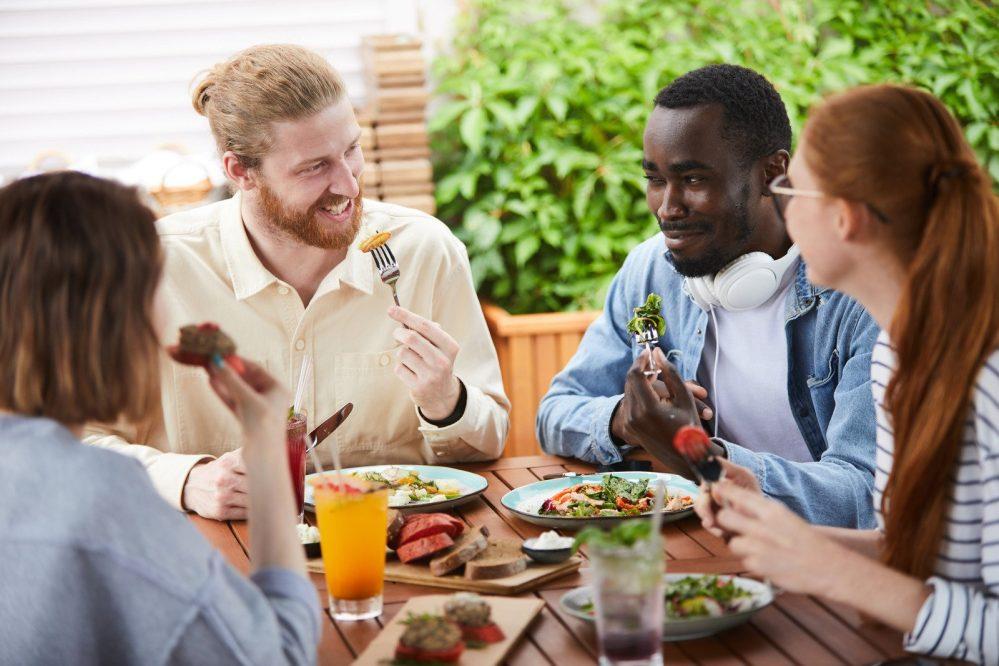 Known for its medieval charm, historical sites, and friendly locals, Kilkenny has much more to offer than just its stunning architecture and enchanting landscapes. We're about to embark on a culinary journey like no other, exploring the best places to eat in Kilkenny for a perfect stag party celebration. So grab a pint of Guinness, put on your eating pants, and let's dive into the mouthwatering delights that this vibrant city has to offer!
Why do people go to Kilkenny? 
Before we delve into the tantalizing world of Kilkenny's food scene, let's understand why people flock to this city in the first place. The answer is simple – Kilkenny has something for everyone! Whether you're a history buff, an art enthusiast, or a foodie in search of delectable delights, Kilkenny welcomes you with open arms and a warm Irish smile.
The city's medieval charm draws visitors from far and wide, with its ancient cathedrals, cobbled streets, and magnificent castle stealing hearts at first sight. Kilkenny is also renowned for its vibrant cultural scene, including arts and crafts, live music, and traditional Irish dancing, adding a dash of excitement to every visitor's experience.
What food is Kilkenny, Ireland, known for? 
Now, let's get to the main event – the food! Kilkenny, like the rest of Ireland, takes great pride in its rich culinary heritage. When it comes to local cuisine, you're in for a treat! One dish that's synonymous with Ireland is, of course, the traditional Irish stew. Made with tender lamb or beef, root vegetables, and a delightful blend of herbs and spices, this hearty stew is the ultimate comfort food that will warm your heart and soul.
For seafood lovers, Kilkenny offers mouthwatering delights from the nearby coastal waters. Indulge in succulent fish and chips, perfectly battered and fried to golden perfection, and pair it with a side of mushy peas for an authentic taste of Ireland.
No visit to Kilkenny is complete without savoring the iconic soda bread, a staple of Irish cuisine. Whether you enjoy it plain or adorned with luscious Irish butter, this hearty bread is sure to satisfy your taste buds and leave you craving for more.
Best Places to Eat in Kilkenny
Kilkenny is a treasure trove of delightful eateries, and we've handpicked the best places to eat in Kilkenny to tantalize your taste buds. From French flair with an Irish twist to the heartiest Italian dishes, there's something for every food adventurer:
Rive Gauche Kitchen and Cocktails
We've got a new kid in town! Say hello to Rive Gauche, the latest sensation in Kilkenny's vibrant food scene. This place has a French flair with an Irish twist, serving up the freshest local goodies from land and sea. Gather your crew and come soak up the historic atmosphere in this impressive restaurant and bar. Rive Gauche is here to prove why it's among the best restaurants in Kilkenny. Cheers and bon appétit!
Zuni Restaurant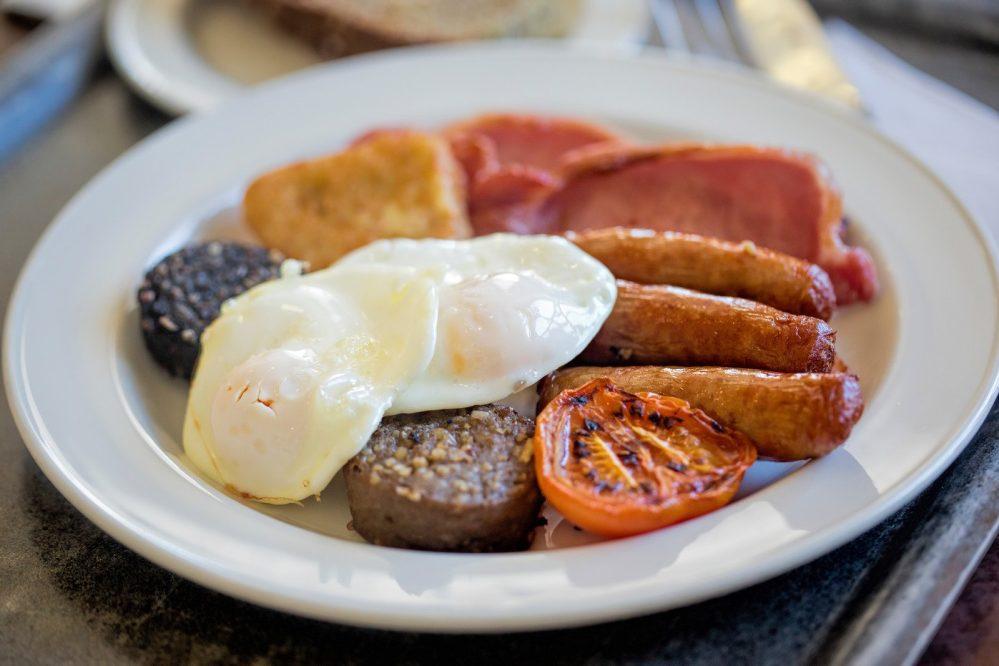 Hold on to your taste buds, folks, because we're about to take you on a flavor-filled journey to Zuni Restaurant! Tucked away on Patrick Street in the heart of Kilkenny's City Centre, this place is the talk of the town and a firm contender for the title of one of the best restaurants in Kilkenny.
Prepare to have your culinary dreams come true as you step into Zuni's award-winning kitchen. They've got you covered from sunrise to sunset, serving up breakfast delights from 8am, followed by a mouthwatering lunch menu starting at noon. But wait, there's more! Come evening, their full a la carte menu kicks into gear from 5.30pm, ensuring your taste buds are treated like royalty.
Oh, and did we mention their chic new cocktail bar? Yep, that's right! Arrive early and sip on some liquid magic before diving into your dining extravaganza. Zuni knows how to set the stage for an unforgettable experience.
Truffles Restaurant and Wine Bar
Get ready to indulge your taste buds in a culinary symphony at Truffles Restaurant and Wine Bar, right in the beating heart of Kilkenny city! This place is a true gem, serving up delightful European cuisine that will have you doing a little foodie jig.
Truffles knows that great food starts with great ingredients, and they've mastered the art of sourcing the finest local goodies. Picture this: modern French cooking techniques infused with a tantalizing Italian twist. It's a match made in culinary heaven!
But wait, there's more! Truffles, one of the best restaurants in Kilkenny, goes the extra mile to cater to all dietary preferences. Vegan or vegetarian? No problemo! They've got an extended menu just for you, ensuring everyone can join in on the flavor-filled festivities.
Ristorante Rinuccini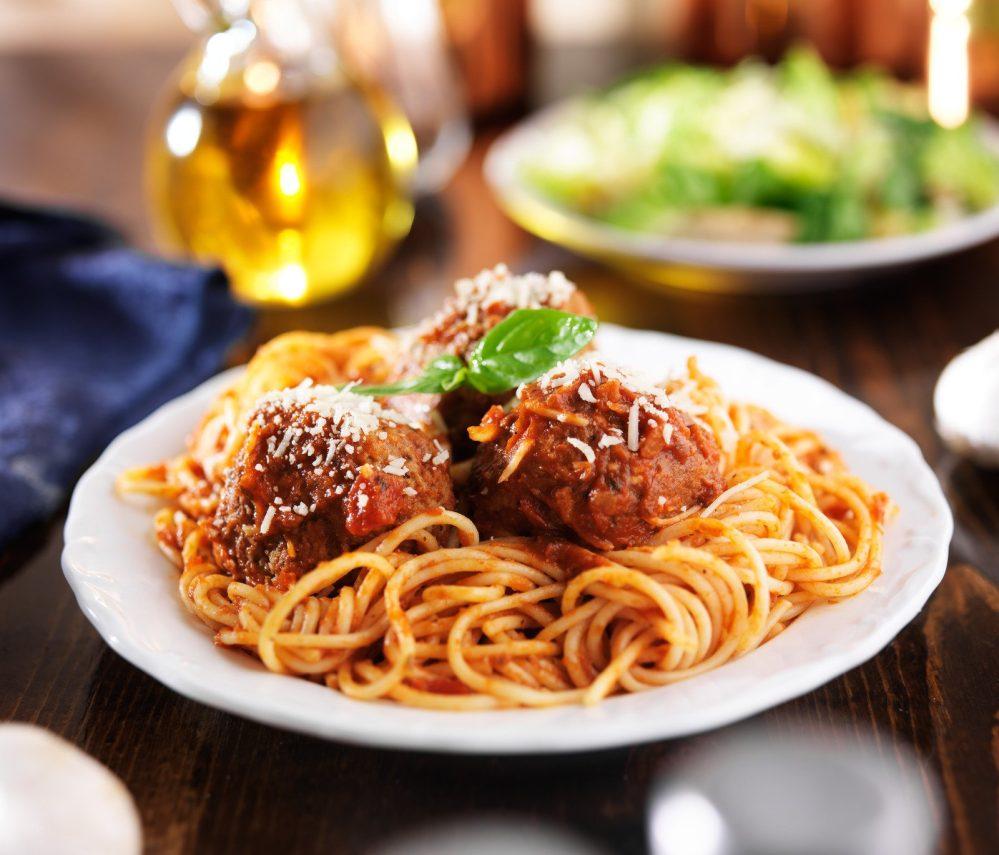 Welcome to Ristorante Rinuccini, where food and family intertwine in the heart of Kilkenny city! As a family-owned and run establishment, they take pride in bringing you an unforgettable dining experience that has earned them the place among the best restaurants in Kilkenny.
They're nestled right across from the majestic Kilkenny Castle, setting the stage for a truly enchanting meal. Lunch, supper, or dinner? They've got you covered seven days a week, my friend. Their award-winning chef, Antonio, is ready to delight your taste buds with fine Italian cuisine that'll transport you straight to the streets of Tuscany.
And oh, the wines! They've handpicked the finest drops from the best Italian vineyards, just for you. Take your pick from over 12,000 carefully stored bottles in their wine cellar. Whether it's a business affair or a pleasure-filled evening, let their wines and delicious dishes take you on a journey of flavors that'll have you saying "mamma mia!"
Petronella Restaurant and Café
Calling all food adventurers! Prepare to embark on a journey that combines medieval charm with the very best of Kilkenny's dining scene. Welcome to Petronella Restaurant and Café, where history meets flavor in the heart of our beloved city.
Located on the bustling Butterslip, one of Kilkenny's favorite tourist routes, Petronella offers a dining experience like no other. They've captured the essence of modern Irish and European cuisine and sprinkled it with our own touch of magic. The result? An irresistible welcome that will have you coming back for seconds, thirds, and beyond.
Whether you're in the mood for a brisk lunch, a leisurely evening meal, or simply need some quality time with a steaming cup of coffee, Petronella, one of the best restaurants in Kilkenny, has got you covered. Their friendly and attentive staff will make sure your charming dining experience leaves you with a smile that lasts.
Stathams Bar & Grill @ Pembroke Kilkenny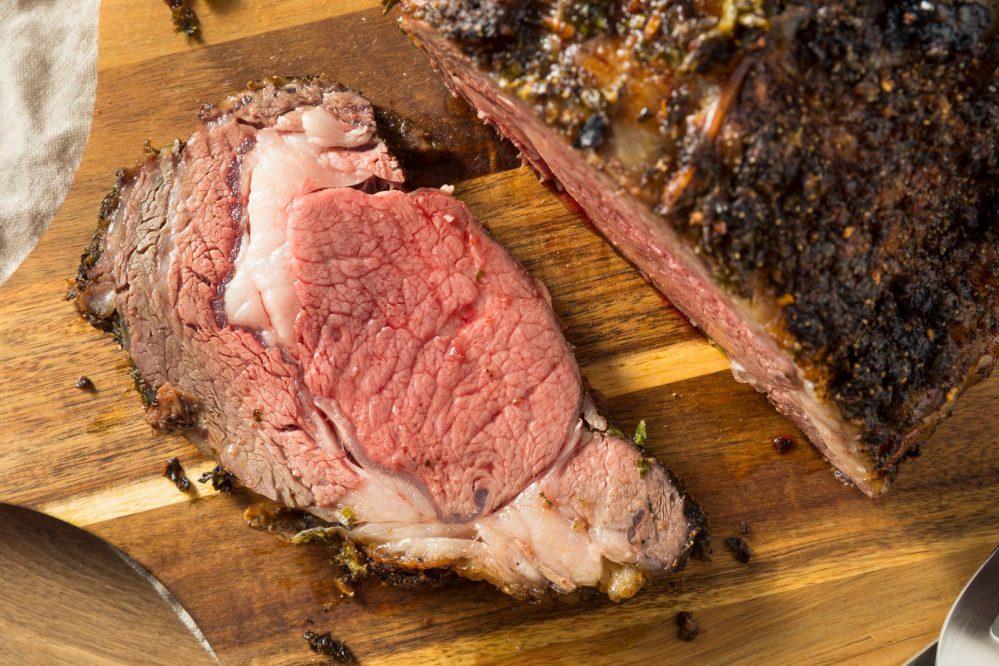 We're about to introduce you to Pembroke Kilkenny, the hippest 4-star boutique hotel in town! Just a hop, skip, and a jig away from all the iconic Kilkenny landmarks, it's the perfect spot for business or pleasure.
Now, let's talk about the real star of the show: Stathams Bar & Grill, the destination restaurant that will have your taste buds dancing a lively reel. Brace yourself for a contemporary dining experience that showcases the absolute best of the South-East's mouthwatering produce. We're talking about prime Kilkenny beef that's as tender as a love song and Kilmore Quay seafood that'll have you dreaming of the shimmering Irish coast.
Whether you're a bonafide foodie or just a hungry traveler in need of some serious culinary pampering, Stathams Bar & Grill is here to deliver. It's no wonder they've earned their spot among the best restaurants in Kilkenny.
Arán Artisan Bakery
Meet the dynamic duo behind this culinary gem, Bart Pawlukojc and Nicole Server-Pawlukojc. These two brought their top-notch restaurant expertise all the way from Europe to settle right here in Kilkenny, and boy, are we lucky!
Step inside this charming spot and prepare to be dazzled. The stylishly simple interior sets the stage for a dining experience that'll have you reaching for the stars. But it's not just about the aesthetics – the food, my friends, is where the real magic happens.
Arán is an artisan bakery and a daytime restaurant rolled into one scrumptious package. From freshly baked bread that'll make your heart sing to mouthwatering dishes that'll have you begging for seconds, this place is simply special. Bart and Nicole's wealth of experience shines through every delectable bite.
Aroi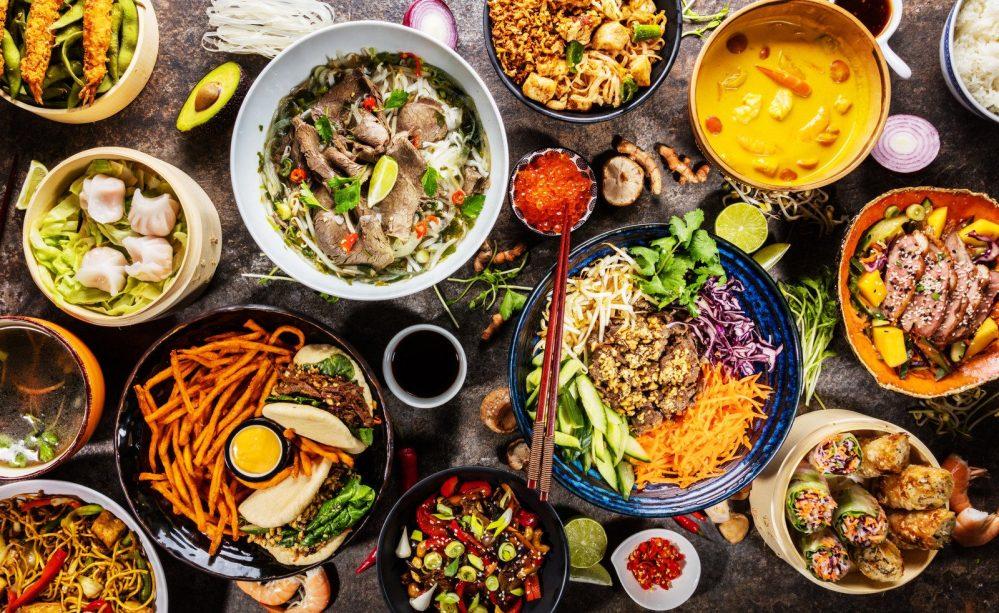 Listen up, food explorers! We've stumbled upon a hidden gem tucked away on a side street off Kilkenny's lively High Street. Pay attention now, 'cause we don't want you to miss out on this culinary adventure!
At first glance, you might pass by Aroi without a second thought. Nestled between an electrical shop and a fishmonger, its unremarkable entrance doesn't give away the treasure that lies within.
But trust us, my friends, this is no ordinary Irish take on Far East flavors. Aroi, which means 'delicious' in the language of culinary dreams, takes authentic Asian cuisine to a whole new level.
What's their secret, you ask? It's all about the flavors, baby! Aroi's masterpieces are crafted from fresh local ingredients, carefully sourced herbs and spices, and, here's the kicker, no sneaky M.S.G. (Monosodium glutamate) to enhance the taste. It's all about keeping it real and oh-so-tasty!
But that's not all. Aroi, one of the best restaurants in Kilkenny, is the perfect place for foodies on a budget. With pocket-friendly prices, friendly staff serving up excellent service, and a relaxed atmosphere, it's no wonder families and friends flock here to enjoy a feast together.
Nóinín
Get ready to be smitten by Nóinín, the freshest addition to Kilkenny's dining scene! Overlooking the River Nore and John's Bridge, this spot has quickly become one of the city's most sought-after gems. With tempting daily menus and genuine hospitality, it's no wonder Nóinín has captured our hearts. 
Step inside their cozy, bright space adorned with colorful chairs, fresh flowers, and friendly staff. Chef Sinead, a Ballymaloe-trained maestro, showcases Irish and local foods with flair. Picture plump West Coast Mussels, indulgent Wild Venison Stew, and delectable desserts like Tunisian Orange Cake and Dark Chocolate Brownie.
And let's not forget the well-curated wine list, courtesy of Kilkenny's famous Le Caveau. Nóinín is the epitome of freshness, simplicity, and fantastic cooking. They've earned their spot among the best restaurants in Kilkenny, and they're here to stay. Cheers to Nóinín and the delightful memories they create!
How many pubs are there in Kilkenny city?
Ah, the pubs! Kilkenny boasts a remarkable pub culture, and you'll find these lively establishments on almost every corner. The locals are warm, chatty, and ever-ready to share a story or two over a pint of the finest Irish ale.
With approximately 60 pubs scattered throughout the city, you won't have any trouble finding a cozy spot to relax and enjoy the true Irish pub experience. Each pub has its unique charm, some offering live music sessions that'll have you tapping your feet and clapping your hands to the traditional Irish tunes.
As you explore the pubs, you'll likely come across many of the city's culinary delights served in a warm and friendly atmosphere. Don't hesitate to strike up a conversation with the locals – they might just lead you to a hidden gem of a restaurant that's not to be missed!
Is one day in Kilkenny enough? 
While you could spend a lifetime exploring the wonders of Kilkenny, one day is enough to get a taste of what this captivating city has to offer. If you're on a tight schedule, fear not! With our guide to the best places to eat in Kilkenny, you'll make the most of your time here.
Start your day with a traditional Irish breakfast, including bacon, sausages, black and white pudding, and eggs, to fuel up for your adventures. Then, set off to explore Kilkenny Castle, a breathtaking masterpiece of medieval architecture, and stroll through the charming streets, taking in the history and culture that surrounds you.
For lunch, head to one of the city's charming eateries and sample some local delicacies. Whether it's a hearty bowl of Irish stew or a delightful plate of fish and chips, your taste buds will thank you!
In the afternoon, indulge in some retail therapy in Kilkenny's artisan shops, where you'll find unique gifts and crafts to take home as souvenirs. Before the day ends, be sure to visit one of the many cozy pubs, where you can enjoy a cold pint and mingle with the friendly locals.
While one day may seem fleeting, it'll be filled with unforgettable experiences that will leave you longing to return and explore more of Kilkenny's wonders.
Taste the Magic of Kilkenny!
Kilkenny is a true Irish gem that delights visitors with its historical charm, vibrant culture, and delectable cuisine. With a plethora of pubs, restaurants, and cafes to choose from, you'll undoubtedly find the best places to eat in Kilkenny, offering an authentic taste of Ireland that will leave you wanting more. So, come hungry and leave with a heart full of cherished memories – sláinte!