Killarney Stag Ideas
Killarney is a well-known spot for stag parties for myriads of reason- one of which is the plenitude of stag ideas. Here we roundup the best activities for the stags while in Killarney stag party.
You can also check the best stag party deals in Killarney. https://www.stagit.ie/articles/stag-party-killarney/
Walking Tour to Killarney's Top Attractions
With its rustic Irish landscape, there are various attractions that await to be explored in Killarney.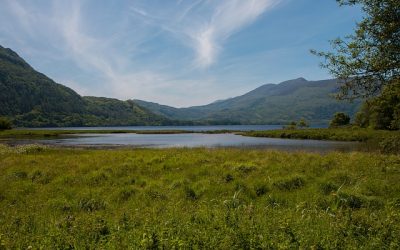 The town is famous for its fascinating lakes surrounded by mountains and astonishing views. The stags can rent rowboats to explore the beauty of the lakes.
Precisely a drive around the famous Ring of Kerry is essential in a Killarney stag do. You can choose to do the tour in a day. Though a full-day tour will allow the group to feel the moment and savour the view while unraveling why it became one of the most popular routes in Ireland.
Hiking to Carrauntoohil, Ireland's highest mountain, is also an exciting activity for a stag on tour. Kerry Climbing offers a guided tour if you are interested in doing the climb.
Lastly, visit the Killarney Falconry. They offer exclusive hawk walks. Prebook and get to experience seeing the hawks up close.
Dine at Killarney's Top Restaurants
Killarney has great restaurants offering dishes that'll surely delight the stags' stomach. Visit Treyvauds Restaurant and try their pan-fried medallions of venison, Kenmare bay scallops, and Kerry beef.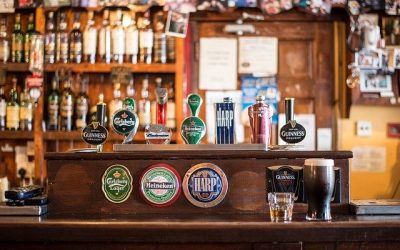 Rozzers boast about their modern Irish and classical French dishes while Bricin's Killarney Boxty is also equally hard to resist. Lamb or ratatouille and other chicken and fish dishes are also available in Bricin.
Meanwhile, hotel restaurants are also famous in town. The Cellar Restaurant is a food haven in The Ross hotel. Enjoy their continental breakfast and surf n' turf and fish specials in the evening.
Ultimately, enjoy fabulous dining at the Park Restaurant at the Killarney Park Hotel. Choose to take their five-course meal or their ala carte menu. Both offer quality meals.
Pubs and Bars in Killarney
Killarney bustles at night. A pint at The Laurels will allow the stags to be entertained with its live Irish music and dance nights. Another quality venue for live music is Tatler Jack.
Moreover, great food and cocktails await at the trendy Lane Cafe Bar. Warmth and community are offered at Murphy's Bar. It's a good venue for a pint and live music.
Completing the pub and bar tour in Killarney is John M. Reidy. Stags can fancy their large selection of cocktails.