Ultimate Guide to Killarney Stag Party | Things to Do and See
Brimming with nature's beauty – from greeneries, mountains, to rivers and lakes- Killarney is a travel destination that'll give you myriads of things to do and see. It is essential to explore and learn more about what this "best-kept town" has in-stored for every tourist.
The town is full of visitors coming not only for shops and tourist attractions. There are also stags groups who came in to celebrate their party in town. These stags are not short of activities that'll enable their celebration to be fun and memorable.
Things to Do and See in Killarney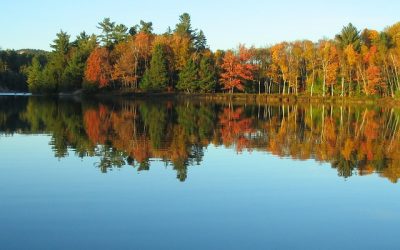 Killarney has a rustic Irish landscape that awaits to be explored. Explore the town's Lakes of Killarney, Ring of Kerry, Carrauntoohil, Irish Whiskey Experience, and Killarney Falconry.
Lakes of Killarney
Killarney is highly known for its fascinating lakes surrounded by mountains and astonishing views. The stags can spend time walking around the lakes or having a picnic. Although renting rowboats will also be exciting.
Ring of Kerry
Another thing to experience in Killarney is a drive around the famous Ring of Kerry. You can do the tour in a day or half but our advice is taking it slow. Feel the moment and savour the view while unraveling why it became one of the most popular routes in Ireland.
Carrauntoohil
Of course, hiking to Ireland's highest mountain will also be a thrilling activity for a stag on tour. Kerry Climbing offers a guided tour if you are interested in doing the climb. Different route options include Difficult, Strenuous, and Challenging.
Irish Whiskey Experience
While in town, stag should try the "Irish Whiskey Experience" which is developed by whiskey lovers for whiskey enthusiasts. This will guide the visitors through Irish Whiskey history, the distilling process as well as tasting the famous drink.
This is one manifestation of a vibrant thing to do in Killarney in addition to the other aforementioned attractions.
Killarney Falconry
The Killarney Falconry offers an exclusive hawk walks while setting off around the town's beauty. A hawk walk experience will delight the stags. Prebook and get to experience seeing the hawks up close.
Guide to Killarney Accommodation
Stag who would want to spend outdoor activities and explore the beauty of Killarney should stay in Muckross Park Hotel & Spa. The hotel is a 4-minute drive from Muckross House and within the Killarney National Park allowing the group to explore the town as well as the park.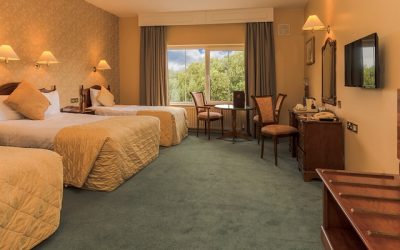 Booking into the Lake Hotel Killarney will allow the stags to enjoy a fabulous hotel stay with rooms overlooking the water and the mountains. This hotel nestled right on the banks of Lough Leane.
If the group has considered spending quality time playing golf while in Killarney stag tour, Randles Hotel is the best option. The hotel is a 3-minute drive away from the Ross Golf Club.
Furthermore, The Brehon will provide a nice hustle and bustle atmosphere as it sits in the center of Killarney. Besides the backdrop of mountains ad Killarney National Park, this 4-star hotel also offers spa services as well as a sauna, steam room, and pool.
Guide to Killarney Restaurants
In every stag party tour, a warm stomach is a staple. Dine at Bricin and get a taste of its potato pancake with chicken, lamb or ratatouille fillings.
On the other hand, Cronin's Restaurant takes pride in its smoked salmon made from freshest locally-produced ingredients.
In the heart of Killarney, reserve a seat at Treyvaud's Restaurant and have a gastronomic meal with a cornucopia of dishes such as venison and succulent Kenmare bay scallops.
Killarney at Night
Killarney sparks with life and colour especially at night time. The drinking pubs and bars are within walking distance of each other. Apparently, the stag can crawl from one place to another.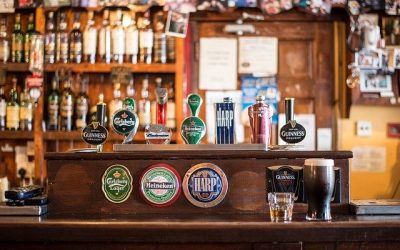 Start a pint at  The Laurels. This traditional pub will greet the group with a happy atmosphere and good conversation. You'll also be entertained with its live Irish music and dance nights.
Tatler Jack is a quite deceiving pub as it looks small from the outside. However, once you're inside, the pub is quite big. It is another quality venue for live music and great food.
Moreover, great food and cocktails await at the trendy Lane Cafe Bar. Warmth and community are offered at Murphy's Bar. It's a good venue for a pint and live music.
Completing the pint sesh is the John M. Reidy. Stags can fancy large selection of cocktails while staying in this shop converted into a pub.