Westport Stag Do | Pubs and Bars
Westport bustles and became more vibrant after dark! Expect a lot of fun dancing, partying, and drinking in your Westport stag night. After all, it wouldn't be a stag party to remember without experiencing Westport pubs and bars.
Westport Pubs and Bars with Great Music.
Drinks aside, stags also prefer live music and a lot of parties while on their stag night. At the Jesters Bar, aside from beer and cocktails, you'll be entertained with live music from well-known rock bands.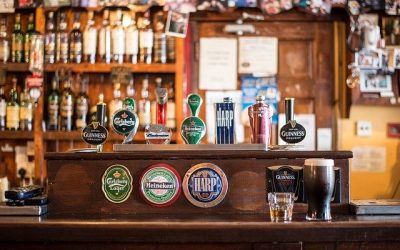 The Cobbler's Bar is another top spot for live music. There are live music acts every weeknight. This pub with a relaxed setting is also a craft beer specialist. I can't wait to hear how beer and music do you.
Enjoy the best of traditional Irish music every day of the week at Matt Molloy's Bar. This pub keeps the intimacy in its pint and tune, that's why there is no wonder why this place is a favorite and popular pub destination in Westport.
Another late-night venue in Westport is The Castle Late Night Venue. Four uniquely-styled rooms, live bands, state of the art acoustics, and amazing lighting systems – this makes this place truly exceptional. 
Ultimately, there is Cosy Joe, which is a top karaoke and party bar. This multi-level bar is renowned for its free entertainment.
Westport Nice and Quiet Pubs and Bars
If you rather prefer a quiet venue for a stag night, Toby's Bar is among your options in Westport. It is a renowned locals-local pub.
Also, another traditional Irish pub with a great atmosphere is J McGing.