Westport Stag Party Activities
There are too many stag party activities awaiting in Westport. You got to enjoy the best of both worlds- from water to land-based activities.  Stag activities Westport will be full of fun and craic.
Water Stag Activities in Westport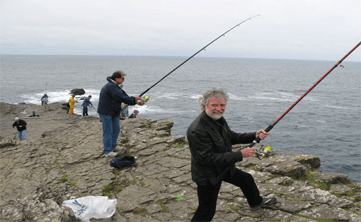 Kick off the stag fun adventure at the Adventure Islands. They offer exciting things to do with your stag group. You can select from sea kayaking, kite surfing or deep-sea fishing among the water activities that they hosted.
I doubt if stags will ever resist doing the Stand-up paddleboarding (SUP). It is another water activity that sure as hell fun. Test your balance and use the paddle to move.
However, if you prefer to be in the water and just appreciate the sceneries, then  Killary Fjord Water Taxi is for you. This activity involved a taxi transfer then follows the Killary Fjord passing old cottages, mussel boats, and fish farms.
Walking Tour Stag Activities
It would be very dumb not to include a tour to Westport's top attractions in your stag activities. The fantastic view of the Achill Islands is not to be missed, especially the Keem Bay and Keel Beaches. These beaches are stunning and there is so much to do for the stags – swimming, kayaking, and surfing.
One more thing that you shouldn't also miss is the pilgrim in the Croagh Mountain which is considered as the holiest mountain in Ireland. While in the mountain, you also got a magnificent view of Clew Bay. The bay has 365 islands; 117 of them are drumlins of limestones.
A trail to Great Western Greenway will allow the stags to see the beautiful countryside and waterfront scenery of Westport. This is another must-try tour.
Land Stag Activities in Westport
Your first choice for land-based stag activity is Golf. The Westport Golf Club is one of Ireland's finest and highly regarded championship venue for golf.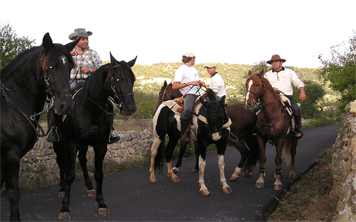 Though, if golf doesn't fit your appetite, you can try horse riding. Carrowholly Stables is a great choice for horse riding. Their guided scenic and coastal treks are famous and fun! 
Cycling will also be a top option. Paddy & Nelly Bike Hire offers you the necessary equipment for your bike tour.
Some more activities are splat ball, bubble soccer, and paintball.
A frenzy to Westport Pubs and Bars
Expect a bustling street as the sun sets in Westport. Then get ready to hear traditional Irish music became music here and there.
If you have gone by at the Jesters Bar live music from well-known rock bands is beyond compare. Matt Molloy's Bar is another pub that keeps the intimacy in its pint and tune.
Another late-night venue for live music in Westport are The Castle Late Night Venue and Cosy Joe.
In contrast to liveliness, a quiet venue for a stag night awaits at Toby's Bar. It is a renowned locals-local pub. Similar atmosphere is at J McGing.