What to Expect in Westport Stag Party
In a Westport stag party, there will be a lot of water activities and land activities. You can also expect a night full of music and booze! In a nutshell, expect nothing but Westport stag fun.
Expect Fun Water Activities in Westport Stag Party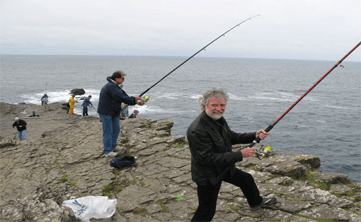 Basically, you can expect exciting water activities in a majestic coastal town like Westport.
Adventure Islands offers exciting things to do with your stag group. You can select from sea kayaking, kite surfing or deep-sea fishing among the water activities that they hosted.
Stand up paddleboarding (SUP) is another water activity that sure as hell fun. Test your balance and use the paddle to move.
Then, there is the Killary Fjord Water Taxi. This activity involved a taxi transfer then follows the Killary Fjord passing old cottages, mussel boats, and fish farms.
Enjoy Land Activities for every Stag
The easiest land activity while on a Westport stag party is Golf. The Westport Golf Club is one of Ireland's finest and highly regarded championship venue for golf.
Though, if golf doesn't fit your appetite, you can try horse riding. Carrowholly Stables is a great choice for horse riding. They offer a guided scenic and coastal treks with a breathtaking view of Clew Bay. Imagine riding the horse or racing the horse with your pals in the midst of the coast while throwing banters at each other.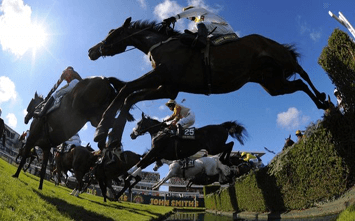 Cycling will also be a top option. Paddy & Nelly Bike Hire offers you the necessary equipment for your bike tour.
Some more activities are splat ball, bubble soccer, and paintball.
Have a Frenzy with Westport Nightlife
Westport's vibrant nightlife has something for everyone's taste. If you wanna dance to the beat of live music, or if you feeling sentimental and just wanna sit and enjoy having a pint in hand.
At the Jesters Bar, be entertained with live music from well-known rock bands. Their beer and cocktails, we'll complement the vibe.
Another top spot for live music is the Cobbler's Bar. There are live music acts every weeknight. This pub with a relaxed setting is also a craft beer specialist.
Matt Molloy's Bar is another pub that keeps the intimacy in its pint and tune, that's why there is no wonder why this place is a favorite and popular pub destination in Westport.
Another late-night venue for live music in Westport are The Castle Late Night Venue and Cosy Joe.
Now, enough with live music. Let's talk about something nice and quiet. A quiet venue for a stag night awaits at Toby's Bar. It is a renowned locals-local pub.
Also, another traditional Irish pub with a great atmosphere is J McGing.