Paintball Shooting
Experience The Thrill
One of the most popular activities for a stag activity is paintball shooting and its easy to see why. Getting to run around like lunatics in a wood roaring and shouting as you shoot at your enemy trying to hide behind his nearest bit of cover is an experience not to be forgotten.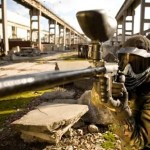 ………………..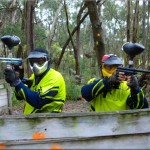 A day paintball shooting will have you and your friends filled with adrenaline and ready to hit the night scene with a bang.
On the day you will get kitted out with all the gear that will provide you with a commando experience. The DPM uniform so you can hide on your enemy, gloves, face mask and not to forget your own semi – automatic paintball gun capable of firing 3 paintballs per second.
Locations