PALLAS KARTING GALWAY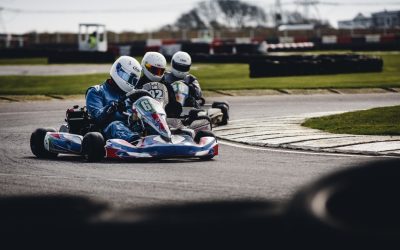 Are you on the hunt for the craic of a lifetime? Want to rev up your engines and dive headfirst into some high-octane action? Look no further, because Pallas Karting in the heart of Galway has got your back! Whether you're celebrating your impending nuptials, planning a group adventure, or just in dire need of an adrenaline rush, Pallas Karting has it all.
It Checks Out All the Stag Party Requirements
Nestled in the picturesque village of Tynagh, Loughrea, Pallas Karting has been the go-to spot for thrill-seekers since 1998. And it's no surprise, considering they've clinched numerous awards for their top-notch service and fantastic facilities. But what makes it a stag party paradise? It's simple: Pallas Karting offers a smorgasbord of activities, making it ideal for all types of groups and occasions.
Go Karting Galore
First things first, let's talk go karting. Pallas Karting is home to the longest karting track in Europe, spanning a jaw-dropping 2.2 kilometers! And it's not just one track – they've got two. The 1500-meter advanced track and the 500-meter family track cater to all levels of racing expertise.
At Pallas Karting, you'll have the chance to tear up the track in a variety of karts. Whether you're a speed demon or just want to cruise along, they've got the ride for you. Picture yourself zipping around in the 270cc Sodi RX7, the 200cc Biz Evo2, or the 160cc Biz JK3. You can even challenge your mates to some heated competition in individual or team races, or take on endurance or grand prix events. It's all about embracing your inner Lewis Hamilton while having a laugh with your pals.
Unique Features of the Track
Pallas Karting isn't your run-of-the-mill karting track. They've got some seriously cool features that set them apart:
Length Matters:

As mentioned earlier, it's the longest karting track in Europe. This behemoth boasts not one but two configurations – the 1500m advanced track and the 500m family track.

Rally and Rallycross:

This track is so versatile that it hosts national and international rally and rallycross events. So, you might just be driving on the same tarmac as the pros.

The Thrills and Spills:

With a mix of tarmac and gravel surfaces, jumps, chicanes, and hairpins, you're guaranteed a heart-pounding experience.

Timing is Everything:

Pallas Karting employs a state-of-the-art timing system to record your lap times and speeds. You can even brag about your skills by checking out your results online or grabbing a printout at the reception.

Karts for Everyone:

They've got a range of karts to suit all experience levels and preferences. Want to feel the wind in your hair as you hit 85kph on the advanced track? Or prefer a leisurely 55kph drive on the family track? Choose between single-seater or twin-seater karts, and you're good to go.

Safety First:

Safety is paramount at Pallas Karting. Regular track inspections, expert kart servicing, pre-session safety briefings, and top-notch safety gear, including helmets, suits, gloves, and boots, ensure your well-being.
Paintball and Splatball Galore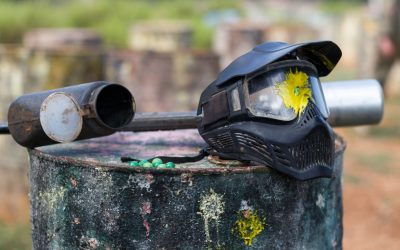 Now, if you fancy yourself a strategic genius or just want to settle some scores with your mates, Pallas Karting has you covered. They offer both paintball and splatball, catering to different tastes and pain thresholds.
Paintball is all about high-intensity action – picture yourself wielding a compressed air gun and splatting your opponents with paint-filled capsules. It's like an action movie come to life. On the other hand, if you're looking for a less painful but equally thrilling experience, splatball is perfect. It uses smaller and softer balls, making it suitable for younger players or those who prefer less intense action.
Pallas Karting's paintball and splatball complex features various game zones and scenarios, including the Village, the Fort, the Bridge, the Bunker, and the Speedball Arena. You can engage in different game modes, from Capture the Flag to Team Deathmatch and Last Man Standing. Get ready to channel your inner Rambo, Irish style!
Extra Amenities to Make Your Day
Pallas Karting goes the extra mile to ensure your stag party or group adventure is unforgettable. Booking is a breeze – you can do it online or with a quick phone call. Plus, they offer sweet discounts for larger groups, so the more, the merrier!
When it comes to grub, they've got you covered too. Choose from catering options like BBQs, pizzas, or sandwiches to refuel after your intense karting or paintball sessions. And if you need a caffeine boost or some post-action relaxation, enjoy free tea, coffee, and even Wi-Fi. Free parking and showers are also at your disposal.
Not to forget, Pallas Karting provides top-notch safety gear for your comfort. You can rent helmets, suits, gloves, and boots to ensure you're race-ready and protected.
Unleash Your Inner Racer and Warrior at Pallas Karting Galway
Pallas Karting Galway is more than just a karting track – it's an adventure hub that promises a rollicking good time for everyone. Whether you're a speed demon craving the rush of the longest karting track in Europe or a strategic genius ready to conquer the paintball battlefield, Pallas Karting has it all. 
With top-notch safety measures, a range of karts to suit every skill level, and an array of amenities, it's the ideal spot for stag parties, hen parties, corporate outings, school trips, and family gatherings. So, gather your crew, rev up those engines, and head to Galway for a day of unforgettable stag do fun. Sláinte to thrilling races and epic battles!
But enough talk – time for action! Pick up that phone, book a session for your stag party in Ireland, and get ready for the time of your life. Trust me, you won't regret it!