Music Festival Weekend in Ireland: A Perfect Stag Party Experience
You see, our lovely land isn't just known for its breathtaking landscapes, leprechauns, and charming accents. We're also home to an incredible music festival scene that'll have you tapping your feet, raising your hands, and singing along at the top of your lungs. So, it's no wonder that stag parties and music festival weekends go together like whiskey and a pint of Guinness – a match made in party heaven!
Picture this: your rowdy crew, adorned in their wildest stag party costumes, descending upon a sprawling festival ground. The air crackling with excitement, the sound of live music filling every nook and cranny, and the unmistakable aroma of festival food wafting through the air. 
Now, I know what you're thinking – why should you choose a music festival weekend for your stag party? Well, my friends, the answer is simple. Music festivals in Ireland offer a blend of electrifying performances, contagious energy, and an unrivaled sense of community. They provide the perfect backdrop for a stag party extravaganza where you can let loose, unleash your inner wildling, and revel in the celebration of friendship and good times.
Choosing the Right Music Festival for Your Stag Party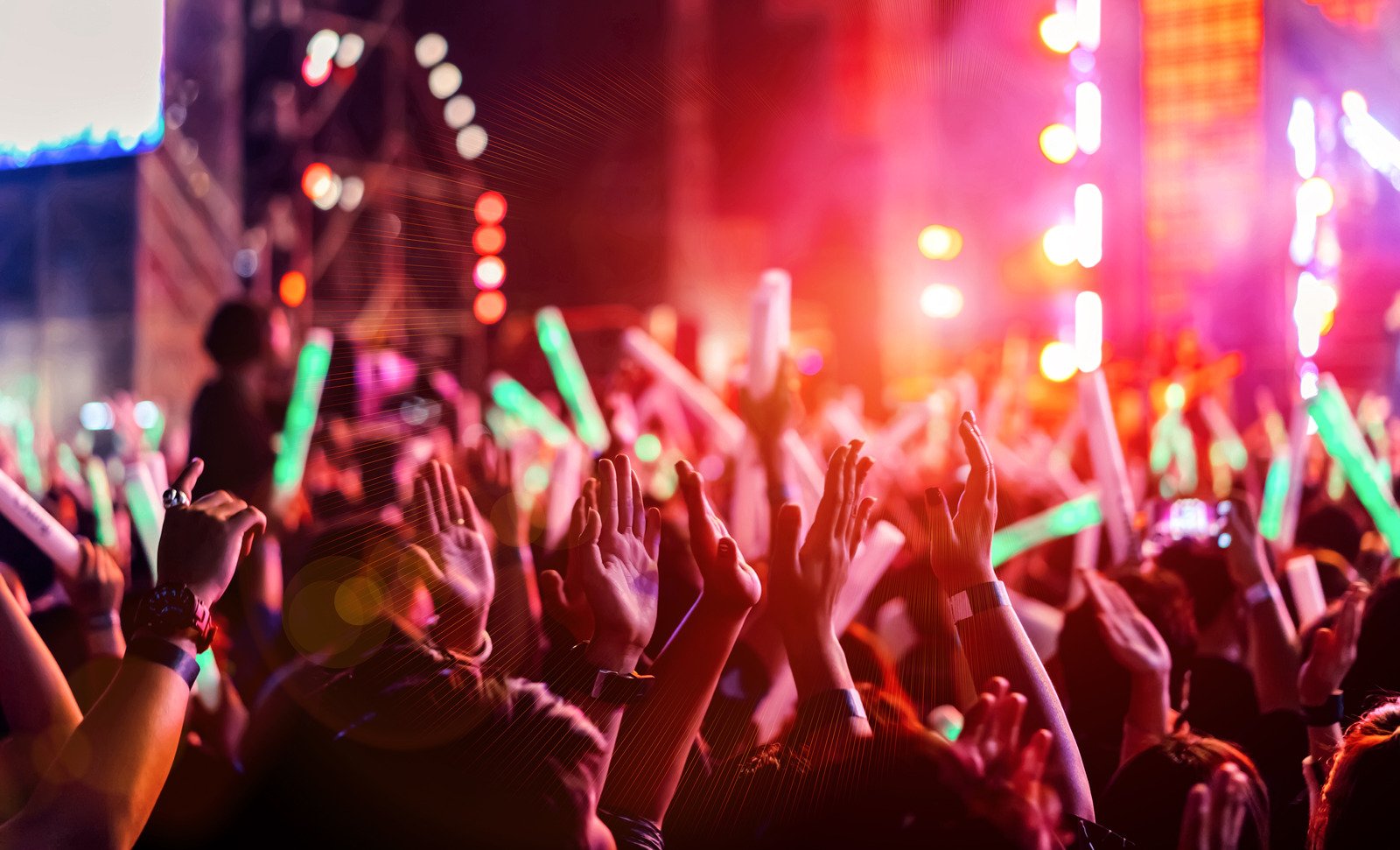 Alright, lads, let's dive into the task of choosing the perfect music festival for your stag party. Ireland is teeming with a plethora of music festivals, each with its own unique vibe and lineup of artists. But fear not, for I'm here to guide you through the process of finding the ultimate stag party destination.
Overview of Popular Music Festivals in Ireland
First things first, let's talk about some of the most renowned music festivals in our fair land. We've got a little something for everyone:
Electric Picnic 
This iconic festival held in Stradbally, County Laois, brings together an eclectic mix of music genres, from rock and indie to electronic beats. With an array of stages, art installations, and a vibrant atmosphere, Electric Picnic is a favorite among stag partygoers.
Longitude
Located in the heart of Dublin, Longitude showcases the hottest acts in hip-hop, pop, and alternative music. It's a city festival that combines great tunes with the buzzing energy of the Irish capital.
Body & Soul
Nestled in the serene setting of Ballinlough Castle, County Westmeath, this festival offers a more intimate and mystical experience. Expect a diverse lineup of artists spanning various genres, wellness activities, and a strong emphasis on art and creativity.
Sea Sessions
If your crew loves sand, surf, and tunes, then this one's for you. Taking place in Bundoran, County Donegal, Sea Sessions combines a music festival with a beach party atmosphere, attracting top artists from Ireland and abroad.
Factors to Consider for Stag Party-Friendly Festivals
Now, let's talk about what factors you should consider when selecting a festival suitable for your stag party extravaganza:
Discuss with your crew what types of music get your toes tapping and bodies moving. Whether you're into rock, EDM, folk, or something in between, choose a festival that aligns with your musical preferences to ensure non-stop enjoyment.
Location, Location, Location
Consider the festival's location and accessibility for your squad. Would you prefer a city festival for easy accommodation and transportation options, or are you up for an adventure in the countryside, where you can pitch tents and embrace the wild spirit?
Look into the festival's amenities and additional activities that can enhance your stag party experience. Does it offer camping facilities, food vendors, bars, or even adventure sports? Think about what extra features will make your weekend unforgettable.
Stag Party-Friendly Music Festivals
Now, for the moment you've been waiting for – our top recommendations of music festivals that cater to stag parties:
Forbidden Fruit
Held in Dublin's stunning Irish Museum of Modern Art (IMMA) grounds, Forbidden Fruit brings together a blend of music, art, and good vibes. It's a fantastic choice for a stag party, with a central location and a lineup that spans various genres.
Indiependence
Located in Mitchelstown, County Cork, Indiependence offers an indie and alternative music experience that's sure to get your stag party rocking. With camping options and an intimate atmosphere, it's ideal for creating lasting memories.
All Together Now
Set in the scenic Curraghmore Estate, County Waterford, All Together Now combines music, comedy, spoken word, and immersive art installations. It's a festival that offers a unique and diverse experience, perfect for a stag party seeking something extraordinary.
Remember, lads, while these festivals come highly recommended, ultimately, the choice should align with your group's preferences and style. So, gather your lads, raise a glass, and choose the festival that promises to be the backdrop for your legendary stag party. Sláinte to unforgettable moments!
Stag Party Planning Tips for a Music Festival Weekend
Alright, lads, now that you've chosen the perfect music festival for your stag party, it's time to dive into the nitty-gritty of planning. Here are some practical tips to ensure your stag party shines amidst the festival madness:
Organizing Your Stag Party within a Music Festival Setting
Set up a dedicated group chat or communication channel to keep everyone in the loop. Discuss travel arrangements, ticket purchases, and any specific requirements or preferences.
Purchase your festival tickets well in advance to secure the best deals and ensure your entire crew can attend. Consider group ticket options that might offer discounted rates.
Embrace the stag party spirit by brainstorming creative costumes or themed outfits. Coordinate your attire with the festival's vibe or create your own unique theme. It's all about standing out and having a laugh!
Accommodation Options
Camping, Glamping, or Nearby Hotels?
If you're up for the full festival experience, camping is the way to go. Pack your tents, sleeping bags, and camping essentials to create a home away from home. Just make sure to check the festival's camping guidelines and rules.
For those seeking a touch of luxury, consider glamping options available near the festival site. Experience the festival buzz during the day and retreat to a comfortable glamping setup at night. It's the best of both worlds.
If roughing it out in tents isn't your style, look for hotels or guesthouses near the festival location. Keep in mind that these accommodations tend to fill up quickly, so book early to secure your rooms.
Stag-Friendly Activities and Attractions
Kick-start your stag party with a pre-festival pub crawl in the nearby town or city. Explore the local watering holes, soak up the Irish hospitality, and raise a glass (or several) to the groom-to-be.
Indulge in the mouth watering festival food options available. From hearty burgers and gourmet street food to artisanal treats and international cuisines, there's something to satisfy every appetite.
Explore the Festival Grounds
Take the time to explore all the nooks and crannies of the festival grounds. Discover hidden stages, immersive art installations, and interactive experiences. Keep an eye out for unique photo opportunities to capture those stag party memories.
Engage in friendly competitions or challenges within your stag party group. Create games, dares, or scavenger hunts that add an extra layer of fun and excitement to your festival adventure.
Embrace the Festival Spirit
Join in the festival activities beyond the music stages. Attend workshops, participate in yoga sessions, try your hand at arts and crafts, or even take part in impromptu jam sessions. Immerse yourself in the full festival experience.
Remember, lads, the key to a successful stag party at a music festival is to balance the excitement of the festival itself with the celebration of the groom-to-be. Plan ahead, stay organized, and most importantly, let the spirit of camaraderie and humor guide your stag party escapades. Sláinte to an unforgettable music festival weekend!
The Stag Party Experience at Music Festivals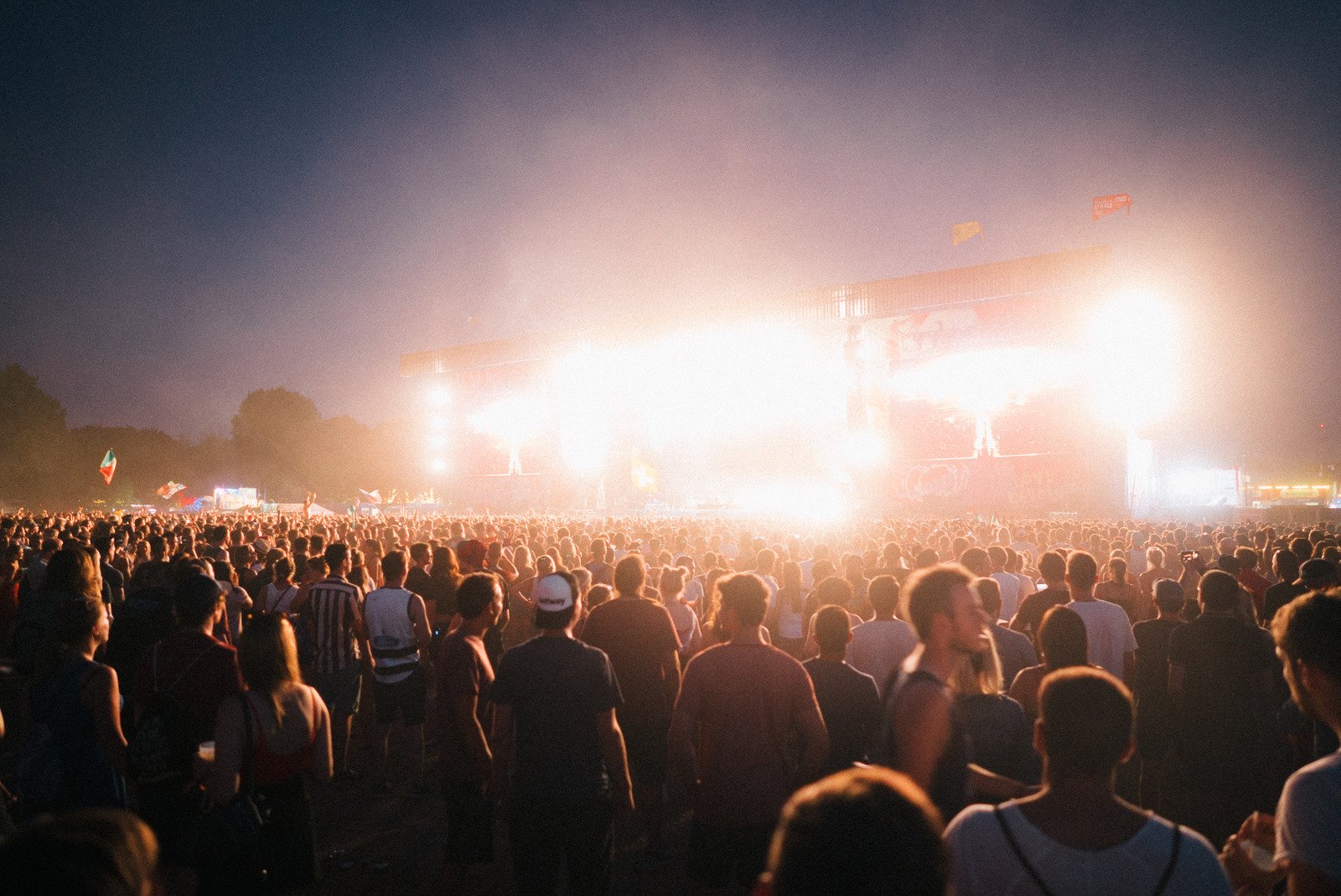 Combining a stag party with a music festival weekend offers a vibrant and inclusive atmosphere like no other. Immerse yourselves in the energy and excitement of the festival crowd, where laughter, cheers, and good vibes are contagious.
Music festivals provide an incredible lineup of live performances from top-notch artists. Get ready to rock out, dance, and sing along to your favorite tunes with your stag party crew. It's a chance to experience the thrill of live music in a shared, electrifying atmosphere.
Beyond the music, festivals offer a plethora of entertainment options. Explore art installations, indulge in delicious food and drinks, participate in interactive activities, or even catch comedy shows and other performances. There's never a dull moment.
Music festivals are filled with adventures waiting to be had. From navigating the festival grounds together to discovering hidden stages or participating in spontaneous dance-offs, the shared experiences will become legendary stories you'll reminisce about for years to come.
Embrace the Epic Fusion of Stag Parties and Music Festivals
From the pulsating beats of the stages to the laughter-filled moments shared with your stag party crew, a music festival weekend offers the perfect backdrop for celebrating the groom-to-be in style. It's an opportunity to bond, laugh, and create legendary stories together, all while being swept away by the magic of the festival atmosphere.
So, lads, don't miss out on the vibrant music festival scene that Ireland has to offer. Explore the options, choose a festival that resonates with your crew's musical tastes, and embark on an unforgettable stag party experience. Let the music be the soundtrack to your adventures, and the laughter be the fuel that keeps the celebrations going.
Sláinte and may your stag party be an experience like no other!